Going into college, I wish I had something to prepare me for what was ahead. There was a lot I didn't know before I started, and I wish I had a guide to follow that would have saved me tons of trouble.
So here is your guide: these are just some of the things I wish I knew beforehand. I hope it's helpful.
1. DO NOT BUY YOUR BOOKS FROM THE CAMPUS BOOKSTORE!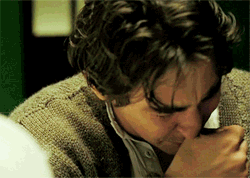 Trust me, buying the books you need for your classes at your on-campus bookstore will hurt your pockets more than anything. It's all about finding the best deals online. According to the National Association of College Stores, college students spend an average of $655 dollars a year on textbooks. Getting used books can save you a fortune. Also, buying them off of websites such as Amazon, E-bay, and chegg.com will save you money to use for those late nights when you want to order some pizza.
2. AVOID FRIDAY CLASSES (AND 8 A.M. CLASSES IF POSSIBLE)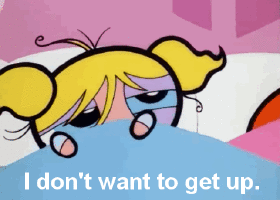 There is just something about Fridays that make you want to just stay in bed all day and catch up on all the shows that you've missed for that week. I didn't appreciate not having Friday classes until I actually didn't. This one free day in the week actually makes a difference.
Lets not forget about those 8 a.m. classes you signed up for thinking it's no big deal and you would wake up for them with no problem. Well, think again. This would be your first 8 a.m. class and if you actually had a choice, depending on your major, it would be your last one too.
3. MANAGE YOUR MONEY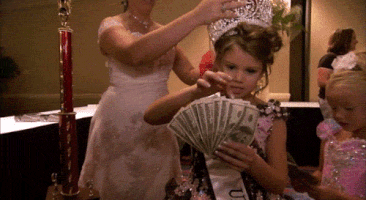 I cannot stress managing your money enough! There is nothing worse than being a broke college student. One way or another, you need to have some type of income coming in, and just know, half of that income will be spent on ordering food. There are gonna be times when your friends want go out but you will not be able to join because you either spent all your money on food, going home, or buying your books.
4. READ NUMBER 3 AGAIN!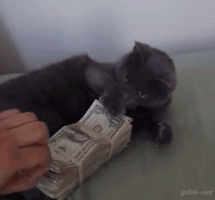 Having money in college is so important. You will have one less thing to stress about. So save up beforehand!
5. NETFLIX IS EVERYTHING
I don't think I've watched so many seasons of shows on Netflix until I came to college. I was even watching season from shows I've seen years ago from start to finish, with half of them having more than seven seasons. I have watched shows like "Desperate Housewives", "Grey's Anatomy", "Weeds", and more. You may or you may not have a television in your room but I guarantee you that you will spend more time watching Netflix on your laptop or cell phone than watching TV.

6. COLLEGE WILL FLY BY
College is flying by way faster than I expected. I remember my freshman year like it was yesterday. Now, I'm about to go into my junior year. It is very bitter-sweet, so I would say, make the most out of those years. I mean, when else will you be able to wear sweats every day, not do your hair, and attend crazy themed parties without getting judged?

7. YOU WILL TAKE LOTS OF NAPS.

I promise you that you will find yourself taking naps so unexpectedly and at the absolute worse times. For example, in the middle of class, while doing your homework, on the phone with your parents, etc. Just know that if you do not get as much sleep as you want, you end up staying awake way longer than you expected. If there is any chance you can fall asleep, you take it.

8. DON'T FEEL BAD ABOUT SUDDENLY CHANGING YOUR MAJOR

Relax. People start thinking they don't have their life together once they switch their major. But that's not true at all, it only means that you are growing up and experiencing new things that you are interested in and enjoy in the world. Finding new dreams is never a bad thing.
9. BEING AWAY FROM HOME IS HARDER THAN YOU THINK.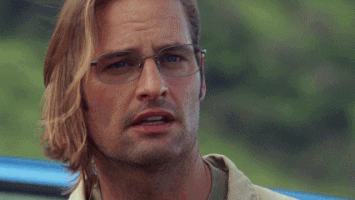 I was so excited to leave the house and be on my own, but no one told me how much I would miss my mom, my dad, and my sisters. There is not one day I am not on the phone with my mom telling her how much I miss her. I spent many of my nights the first weeks of school crying myself to sleep because of how much I missed my family and friends. It's nice to get away from home but being away really makes you appreciate it all and going home after months of being at school is truly a blessing.
10. IT'S OKAY TO BE YOURSELF.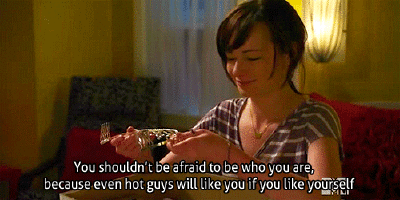 .,
Going into college meeting new people, and being in a new environment, know that it is okay to be yourself. It is probably the best thing you can do. Please do not try to change yourself just to fit in and to be friends with others. You are perfect the way you are and if they can not accept you for you, just find a new group of friends that will.