If you're a server, you know all of these things toooo well. Here are 10 things all servers can't stand!
1. When your kids destroy the entire restaurant
Now, I don't hate kids or babies... but when working in the service industry they tend to create the biggest mess. Cudos to the parents who clean up after their kids, but to the ones who left an empty bag of breast milk on my table.. f ***you
2. When you're EXTRA
Me: "Hi, what can I get you started with to drink?"
Customer: "Hi, I'll have a water with extra lemon and a blue moon with 5 oranges"
SERIOUSLY? You can go to Meijer and get a whole bag of fruit but instead, you come here and irritate me AND the bartender.
3. When you don't give me a chance to speak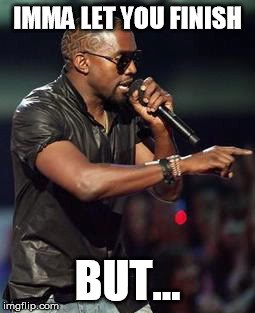 Me: "Hi, what can I get yo-"
Customer: "WATER."

4. When the food takes longer than expected and you take it out on me
I understand getting hangry... (trust me, I get that way more times I'd like to admit) but when you come into a restaurant that makes everything from scratch/made to order understand that it might take a minute. Also, DON'T come in if you are in a crunch for time. The world doesn't revolve around you and you will be taken care of it doesn't meet your expectations.
5. When all the high-schoolers pay with a $20 bill
I'm delighted you chose the restaurant I work at to spend your Friday night after the football game, but when you're ALL in a hurry and ALL pay with a $20 bill realize it's going to take me a minute to give all 17 of you change.
6. Vegan/GF/on a diet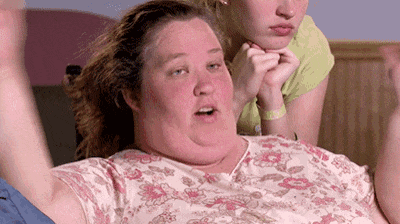 I get it, you're vegan or GF. I'll always try to answer any menu questions to the best of my ability but when it comes down to "whats all in this sauce?" "how many calories are in this?" "does this topping contain gluten?" I DON'T KNOW. Please research the menu before coming out to eat, it's not my job to know absolutely everything about your food problems.
After all, I just work here so I can support my own shitty eating habits.
7. When you're on your phone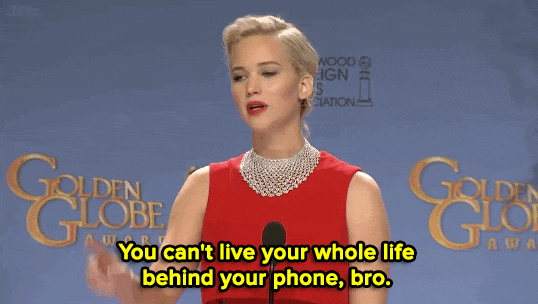 I get it, its the 21st century and cellphones are consuming our lives but when I'm trying to sit food down in front of you and your phone is in the way it's just flat out rude. Not to mention when you ignore me because you're too busy posting on Facebook that you forget your server is standing right in front of you trying to take your oder.

8. When you try to help clean up but really you're just making a bigger mess
It's the thought that counts, but it really just sucks when I'm busy and then I have to dig through stacks of plates and napkins just to find one fork. Next time, leave it to the busser.
Hi, I make $4.05 an hour and I come to work with a good attitude and do everything in my power to give you great service. I rely on this tip. This tip feeds me, pays my bills and my rent. Consider this before coming out to eat with no money to tip. To the people who understand this and tip 20%, luv ya!
10. When you need three drinks per person
There is no need for an orange juice, water and a coffee. For the love of God, just pick one!