Every school in the nation claims to have the best mascot out there, but with nine UCA National Championships to show for, Auburn fans get to say this and mean it. If you've been to a game, on campus, or to some Auburn function you have more than likely seen the token tiger in all his might. With a heart as big as his fanbase, Aubie is always on the job when it comes to boosting morale, promoting spirit, making people smile, and stealing the show. Here are just a few reasons as to why our mascot beats the Merriest Man of all when it comes to owning our hearts.
1. He's year round.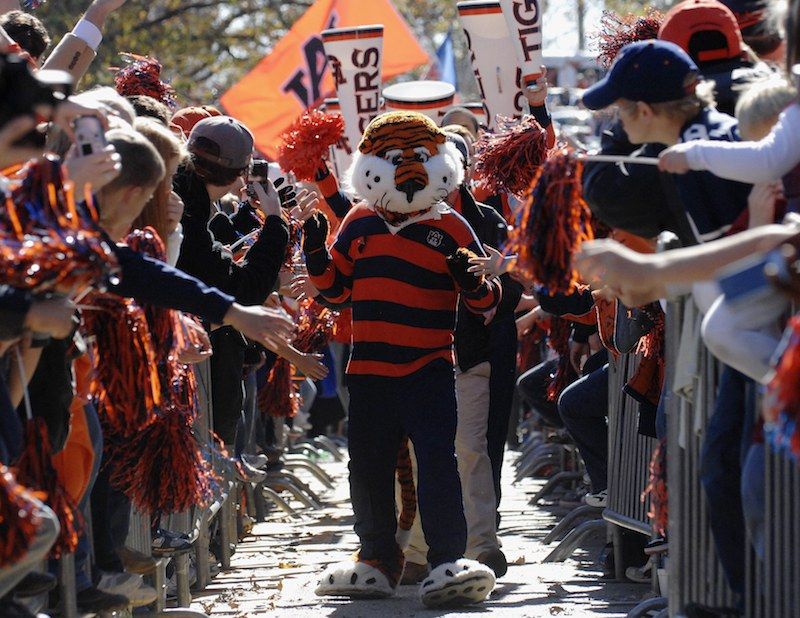 You don't have to wait all year for a one night window in which you get a visit from your favorite tiger. You can catch him year round attending sporting events, visitings schools, and spreading the Auburn spirit.
2. His fashion sense is amazing.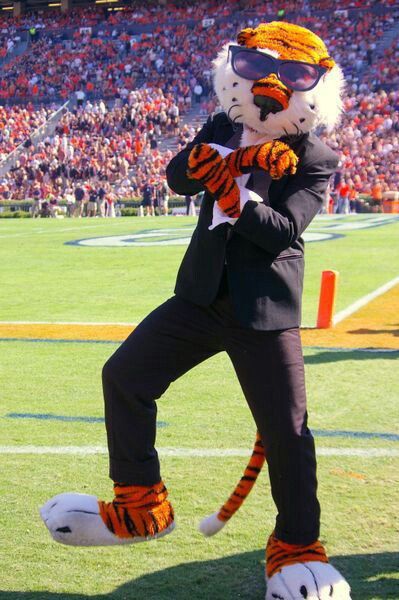 While he looks best in orange and blue (kind of like Santa sticks to red) Aubie can rock outfits from all walks of life. His game day attire is always up to date and he looks great in whatever look he tries out.
3. He doesn't care if you've been naughty or nice.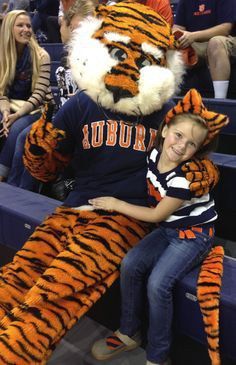 Aubie doesn't care if you pitched a fit because your brother ate the last breadstick at dinner last night or if you cheated on your math homework. If you send love his way he'll return it and he is down for a picture any day.
4. He's multi-talented.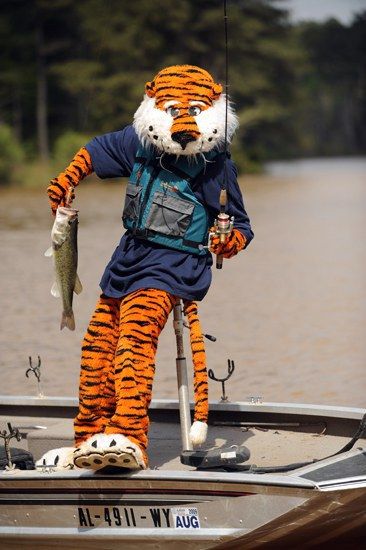 He can do it all. Play football? He's got it. Play Soccer? He can do it. Dance like a madman? He can do that too. His list of talents goes on forever and odds are if you need something done, Aubie is your guy.
5. He has no chill.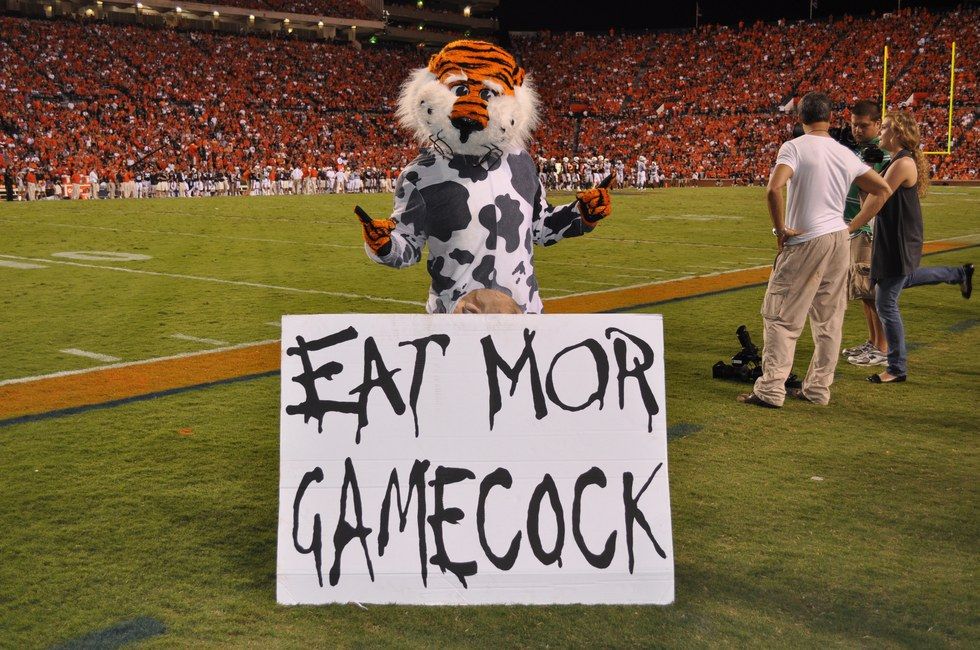 Don't get me wrong, he is super classy but he is also up for some friendly competition. Don't cross Aubie if you're from the opposing team because he's sure to put you in your place.
6. He's patriotic.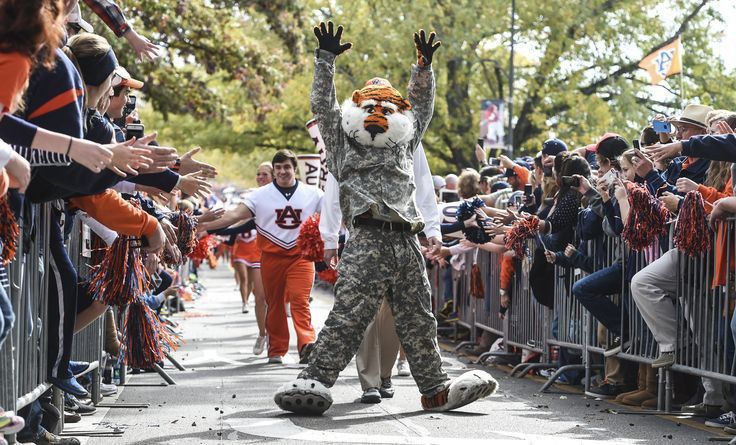 Just like all the men and women of Auburn, Aubie takes the time to give credit where credit is due. He is always willing to thank the men and women who fight so hard to keep this country safe.
7. He keeps up with current events.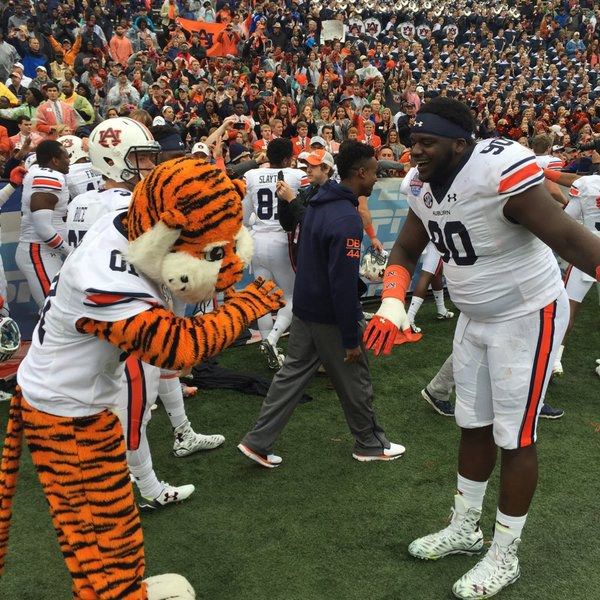 He is always up to speed on the newest trends and the newest music. You can believe that Aubie is well versed is Twitter slang and he can hit the Dab or the Quan on cue.
8. His charm.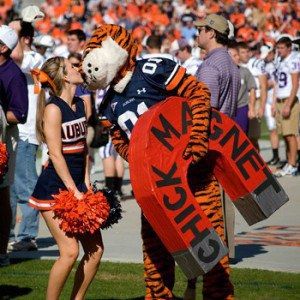 If you're a female Auburn fan you know exactly what I'm talking about. You see him walk in and you find yourself overcome with excitement. You feel giddy when he gives you an acknowledging head nod and when he agrees to take a picture. He instantly steals our hearts and we all know if we could, we'd take Aubie over any boy any day.
9. You don't have to leave Aubie milk and cookies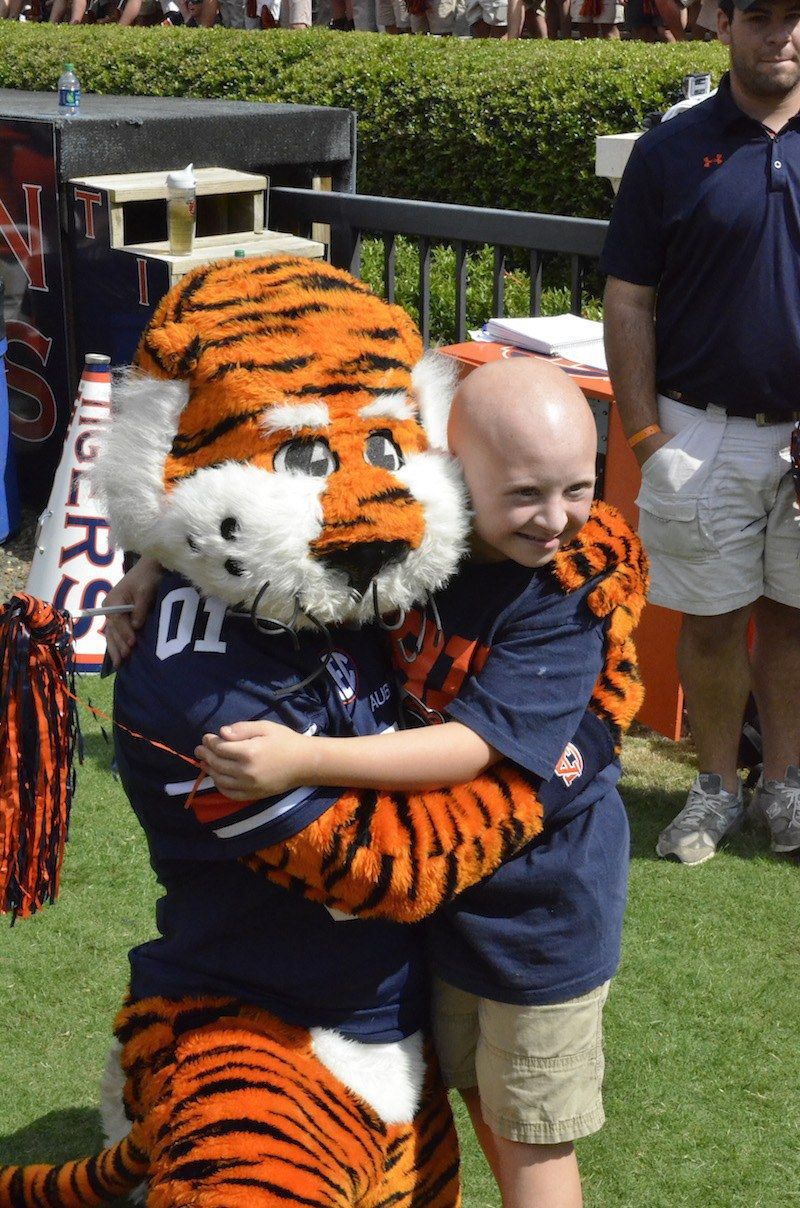 All you have to bring this big guy is your gleaming smile and he'll accept you with open arms. He never expects anything in return. Our mascot is constantly taking time out of his day to make the day of others.
10. He doesn't need nine reindeer to drive him around.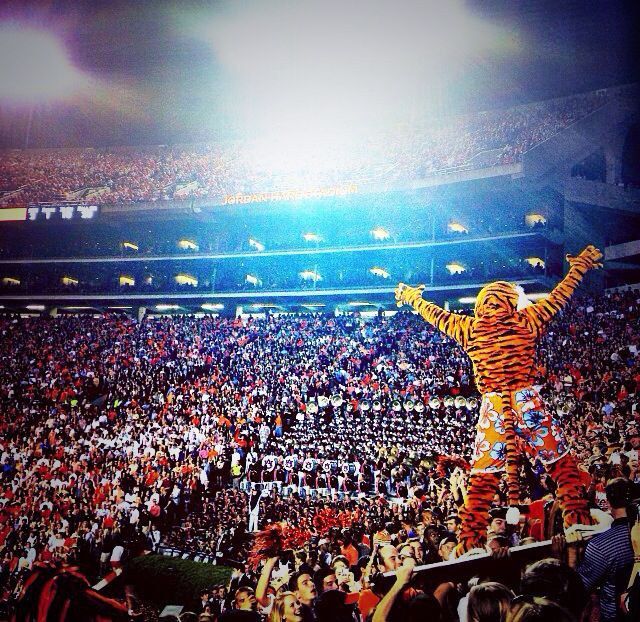 No, Aubie has about 20,000 loyal student fans to carry him along his way. We're always behind Aubie encouraging him to be the best he can be.
Not only does Auburn have the mascot with the most skill, we have the mascot with the most heart as well. He is always taking the time to reach out to the little kid lost in the crowd, stop for a picture with alumni and current students, or lend a helping hand. He truly encompasses the Auburn spirit and we are so so lucky to have him.
Cover Image Credit: http://www.auburn.edu/student_info/student_life/aubie/images/media/medium/05.jpg