Traveling to a foreign country is absolutely humbling yet it is also so much fun, sad, and overwhelming all at one time. I have traveled to Belize for the past four years and have experienced happiness, sadness, and God's wonderful grace. These are my 10 reasons why you should travel to Belize.
1. The Mint Chocolate Chip Ice Cream

You think American mint chocolate ice cream is amazing? You wouldn't even know what to do with yourself if you tried it from Belize. There is something about the Belizean chocolate and the fresh mint taste that makes it all the better.
2. Hidden Waterfalls

Yes, North Carolina hidden waterfalls are breathtaking, but imagine finding a waterfall that is so hidden that you could not find it unless the locals took you there. These waterfalls are perfect for jumping since the bottom pools are huge. These pools of water feel extremely amazing when its 90-degree plus outside with 100% humidity. You would never have thought that a waterfall would feel so good.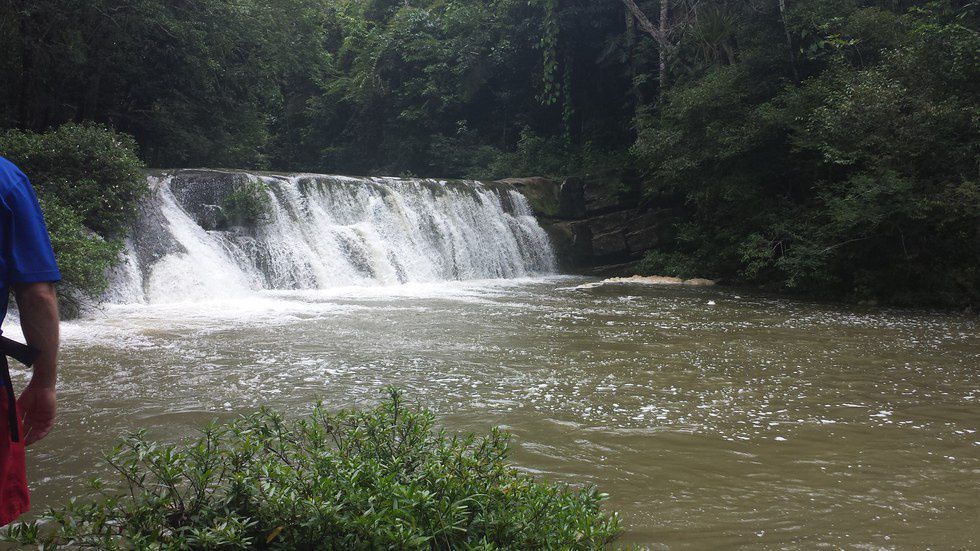 3. The Food
American, Hispanic food? Not even close to the real stuff. Hard shell tacos? What are those? I learned how to make fresh tortillas and man let me tell you, there is nothing more amazing than fresh tortillas. I proceeded to ask if they knew what hard shell tacos were and the lady had stared at me in a daze. I guess that meant she had no idea what I was talking about it.
4. The Fruit

This fruit you can smell from a mile away. It is the sweetest fruit I have ever had. I guess the hot weather makes for amazing fruit. They will make you any kind of fresh fruit smoothie that your heart desires and I grantee that it will be the best smoothie you have ever encountered.
5. The People
Imagine walking through downtown Belize and seeing these people dancing in a circle singing these beautiful songs. These people have beautiful souls who love to show how beautiful their home is. Even with how beautiful these people are, the poorness around Belize is astonishing. The homeless population is very large and even then it is hard to tell who is homeless and who is not. God really weighs on my heart while I see this happening.
6. The Ocean

Being able to go snorkeling while seeing hundreds of feet below you is an odd feeling. You can tell where a coral reef is attached at the bottom of the ocean. You can see hundreds of sting rays lined among the ocean floor to the point where you cannot even put your feet down. The sand on the beach is this perfect texture that feels like pillows under your feet.

7. The Religion

These people are the most God-loving people I have ever seen. The Lord runs in their veins and makes them strive to be a better person. Talk about having goosebumps because of the Lord's presence.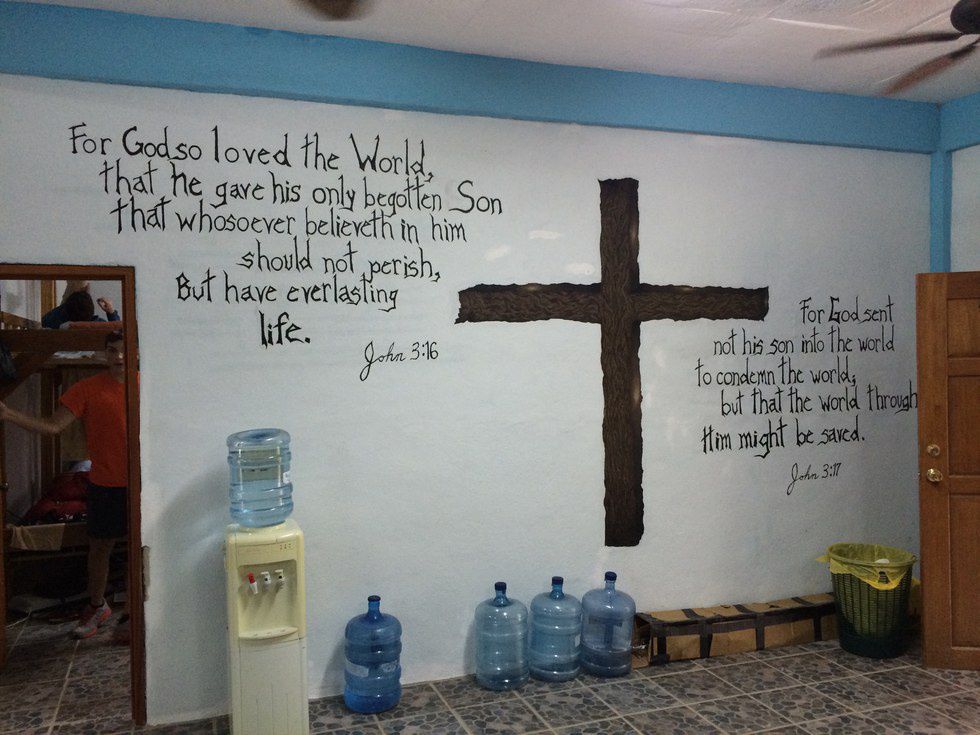 8. The Kids

"You have mom and dad?" is one of the questions that these wonderful children always ask us. Sometimes they never fully understand why our parents did not travel with us since most of these families travel together. We make bonds with these children for 8 days and then have to leave their beautiful faces. We sing Jesus songs and do arts and crafts. We play Frisbee and soccer for hours. We sit and let these precious girls play with our hair because they are so amazed by American hair. We make bracelets with them that we keep on for as long as they will stay on so we can remember why we traveled there in the first place.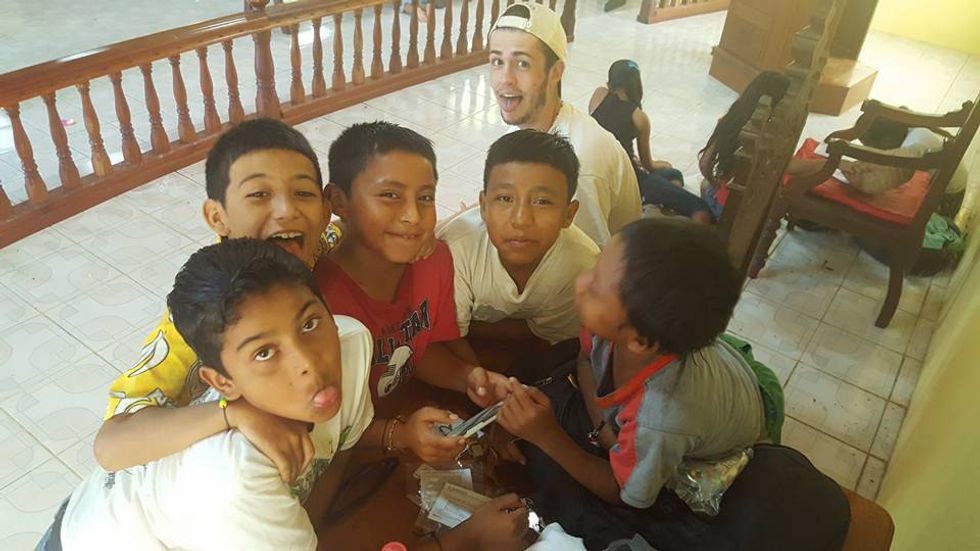 9. The Adventures

Minus the snorkeling, there are so many crazy adventures that can happen in Belize. From cave tubing through a cave that is usually off limits during the wet months to zip lining through the jungle and seeing monkeys in the trees.
10. The Mountains

Just like North Carolina, there are parts of it that have oceans and parts that have mountains. Belize is the same way. But these mountains are full of green, luscious leaves that look like something out of a magazine. These mountains are picture perfect and can calm the soul and mind in a heartbeat.