The Holiday Season is a time full of cheer, to celebrate what you choose to celebrate and to share that with the people around you. It's also a time to debate. Everyone has their own opinion about which holiday is actually the best (although many times people argue for some holidays that are not at the tail end of the year). However, it's time to admit the truth. Thanksgiving is the best holiday, hands down. Here's why.
1. There's so much food that almost everyone can find something they like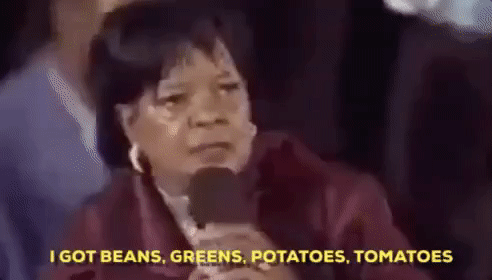 My family cooks for a lot of people, so not only do we serve turkey, but we also serve ham and duck every year as the center point of the feast. And even without three types of meat, the food is endless. This means that chances are, no matter how picky you are you're probably going to find something to buckle down and go in on. Even if that just means a plethora of brown 'n serve rolls.
2. No one can judge you for eating as much as you want to eat
Whatever festivities you have during the day, the real celebration culminates with the food. Some people house hop, some start early to have room for many courses, and some just tuck in with a close circle of people. Either way, today is the day where it is respectable to eat however much you want.
3. Family time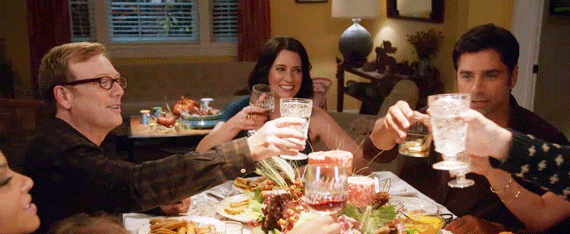 Having a day where one of the main goals is dedicating your time to being around family and friends and appreciating the people you love is special because although we should try to do it every day, Thanksgiving is the perfect time to put all of your focus on celebrating the people you have in your life by being present.
4. It's perfectly acceptable to incorporate Christmas cheer in the festivities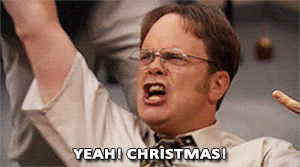 Some people don't agree with the idea that once Halloween is over it's time to start up the Christmas music and begin getting in the holiday cheer, but many of those people will admit Thanksgiving is the turning point. So hang up the Christmas lights outside the house, put a wreath on the door, and burn a pine-scented candle. No one can stop you.
5. Macy's Thanksgiving Day Parade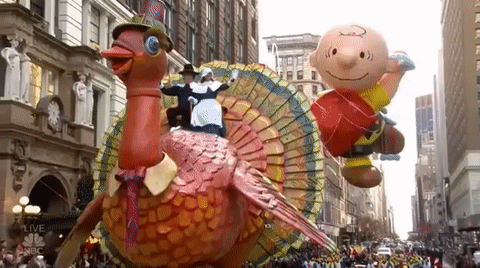 What better way to kick off the day than by waking up to watch the greatest parade of the year? Musical performances, dancing, and seeing hundreds of thousands of people coming together for one reason. It's magical and it's the best way to kickstart the day.
6. No distractions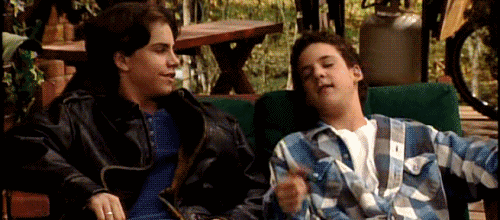 Sometimes, Christmas can be hectic. It can be very easy to get caught up in the idea of finding the perfect gift for everyone and worrying about what presents you'll get in return. It isn't something to be ashamed of because it's hard to forget about that part of Christmas. But with Thanksgiving, the focus is on good food and good friends, and not having those "material" distractions is refreshing.
7. No religious affiliation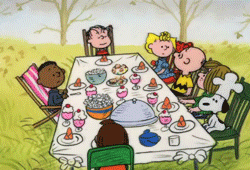 Come one, come all. Because Thanksgiving isn't related to any particular religion, it's universal and you can enjoy celebrating it with anyone who wants to spend time with you in return.
8. Tryptophan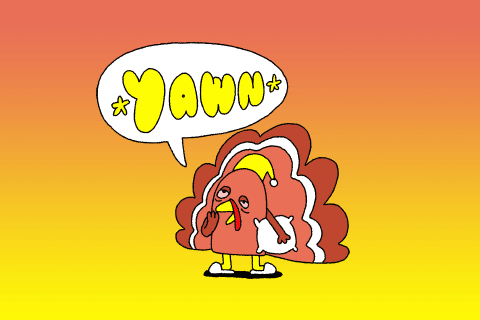 The feeling where you are so stuffed, so full and warm where all you wanted to do is curl up with a blanket and doze off? It's hard to beat. Although some people say this isn't induced from the tryptophan in turkey, the feeling is undeniable. Just thinking about the comfort and satisfaction of the moment can make you sleepy. As long as you don't overeat.
9. Leftovers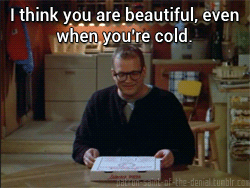 What's even better than a Thanksgiving feast? The fact that it doesn't end in one night. You'll be spending a few days finding new ways to incorporate turkey into different meals, and one big day of cooking gives you a few days off. So celebrate it. You earned it!
10. Family traditions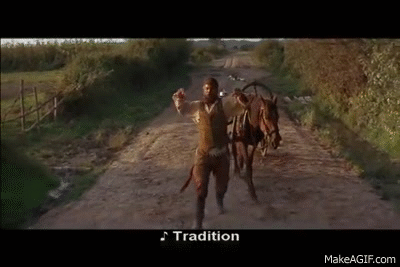 I'm a big fan of traditions. I like having things to look forward to and memories to look back on fondly. They can create some of the most special moments. The day after Thanksgiving my dad always makes Monte Cristo Sandwiches with the leftovers. Each family has their own special traditions and it makes Thanksgiving different for everyone.