When you get to college the first people you meet are your resident assistants. Your not really sure what they do but all you know is you probably don't want to get on their bad side. As the next few weeks go by you realize that they are there to help you adjust to college and answer your questions.
You may think they don't care about you and they are only you're a friend because they get paid but little do you know, you are very wrong. Everything they do is for you and they truly want to make sure you are adjusting to this whole college thing. We don't show our appreciation to them enough which is sad because they work about 20 hours a day 7 days a week to make sure you are happy and taken care of. Here are 10 ways to thank your RA's for everything they do.
1. They are students too and they have their own problems just like us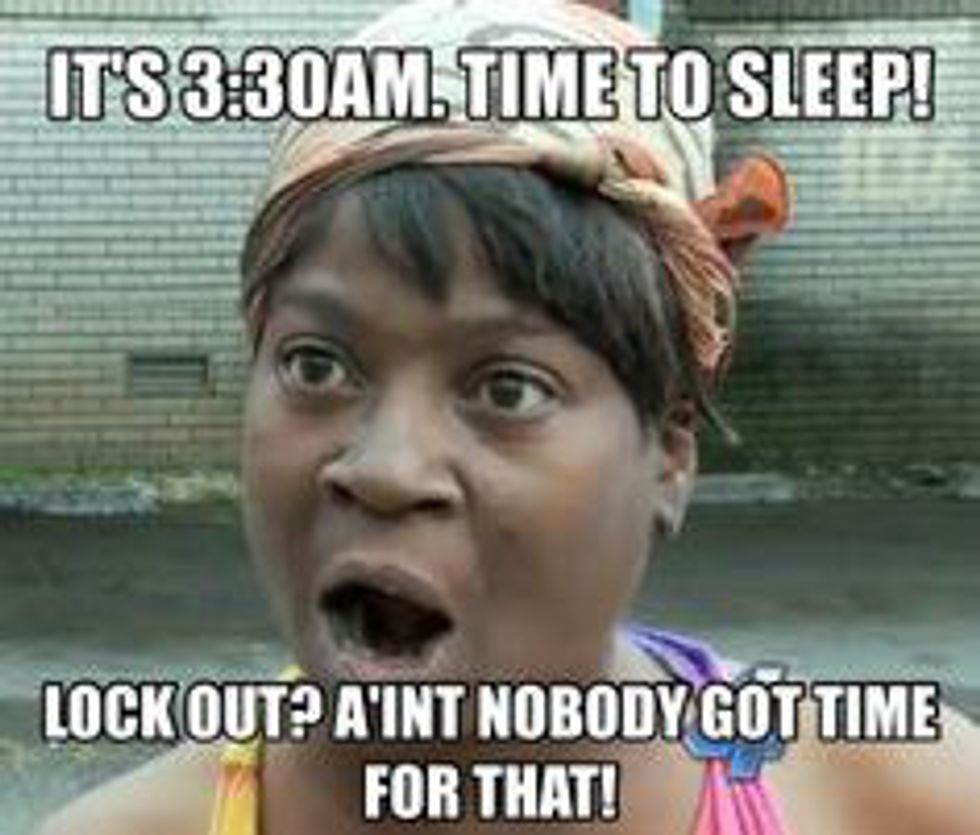 Many residents don't realize this and go to the RA's for tiny problems that don't really matter. The Ra's will attempt to do something about it because it's their job but what we sometimes forget is they also have homework and a social life and problems just like we do.
2. They truly do care

When they sit and listen to your problems at any time during the day or night, they are not just doing it because it's their job and they have too. They truly care about you and want you to have a fun but safe college experience. If you are respectful to them, they will give you that same respect back and more
3. The programs they plan are for you

They plan programs for your own enjoyment and they make sure to get everyone's input on what a fun program might be. They don't just put it together in 5 minutes, it takes time, planning, and money which sometimes happens to be their own. It's not necessarily the best feeling to plan something and only have 10 people come so next time you see a program happening and you have nothing to do, GO
4. Go to the hall meeting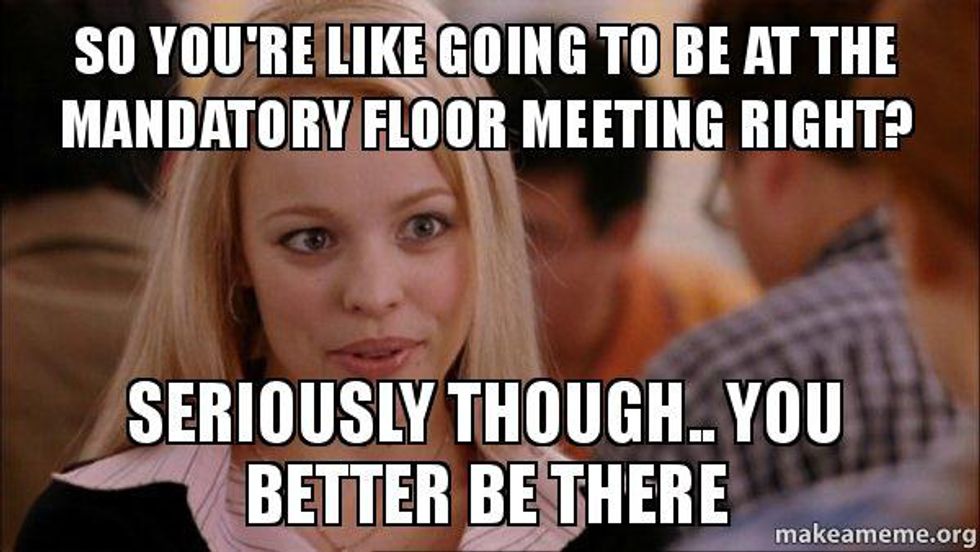 Chances are, it's about something important and if you don't go you're going to miss out on information that you need to know. Don't not go just because you think it's going to be stupid.
5. Don't put them in a difficult position

Don't do something stupid and make them write you up because that's putting them in a difficult position. They don't want to write you up. No one likes paperwork so don't make them do more of it.
6. Show them how much you appreciate what they do
They do so much for us throughout the year and often times we don't show them how much we appreciate everything they do. A little act of kindness goes a long way
7. Be there for them every once in a while
They deal with a lot and they have problems too. Although they're very good at not showing when their upset, some times it shows and after all of the times they were there for you, the least you could do is be there for them and make them feel better. They are human too and it's always good to feel like you're loved
8. Don't break the rules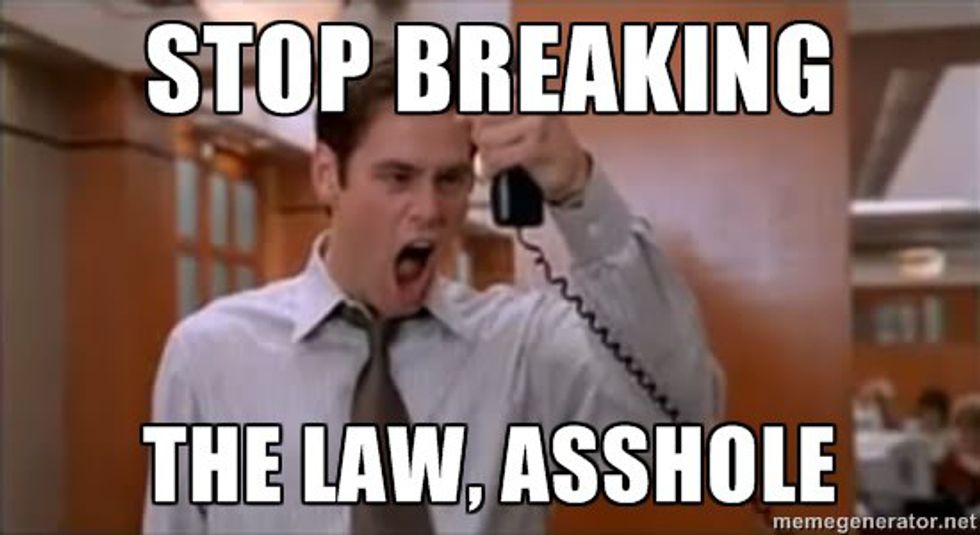 Do your RA's and everyone in your dorm a favor and stop breaking the rules. It only makes things harder for your RA's and everyone else ends up in trouble for what you did.
9. Love thy roommate and/or neighbor
If you have a problem with your roommate or anyone in your dorm, try to solve it yourself like an adult before you go to your RA. It is always good to try to solve problems yourself first and go to your RA's

10. Make sure they know how great they are at their job

Being an RA is a hard, time consuming job and they are doing the best they can to make sure all the residents are happy. Make sure they know that even though they may make some mistakes, they are doing a great job.