International Women's Day just passed, but there's never a bad time to acknowledge wonderful, inspiring women and what they have to say. Here are ten quotes from some amazing women that will make you feel like you can conquer the world:
1. "Leadership is about making others better as a result of your presence and making sure that impact lasts in your absence." - Sheryl Sandberg

2. "Disciplining yourself to do what you know is right and important, although difficult, is the highroad to pride, self-esteem, and personal satisfaction." - Margaret Thatcher

3. "I distrust those people who know so well what God wants them to do, because I notice it always coincides with their own desires." - Susan B. Anthony
4. "There is no royal flower-strewn path to success. And if there is, I have not found it, for if I have accomplished anything in life it is because I have been willing to work hard." - Madame C. J. Walker
5. "Do what you feel in your heart to be right, for you'll be criticized anyway." - Eleanor Roosevelt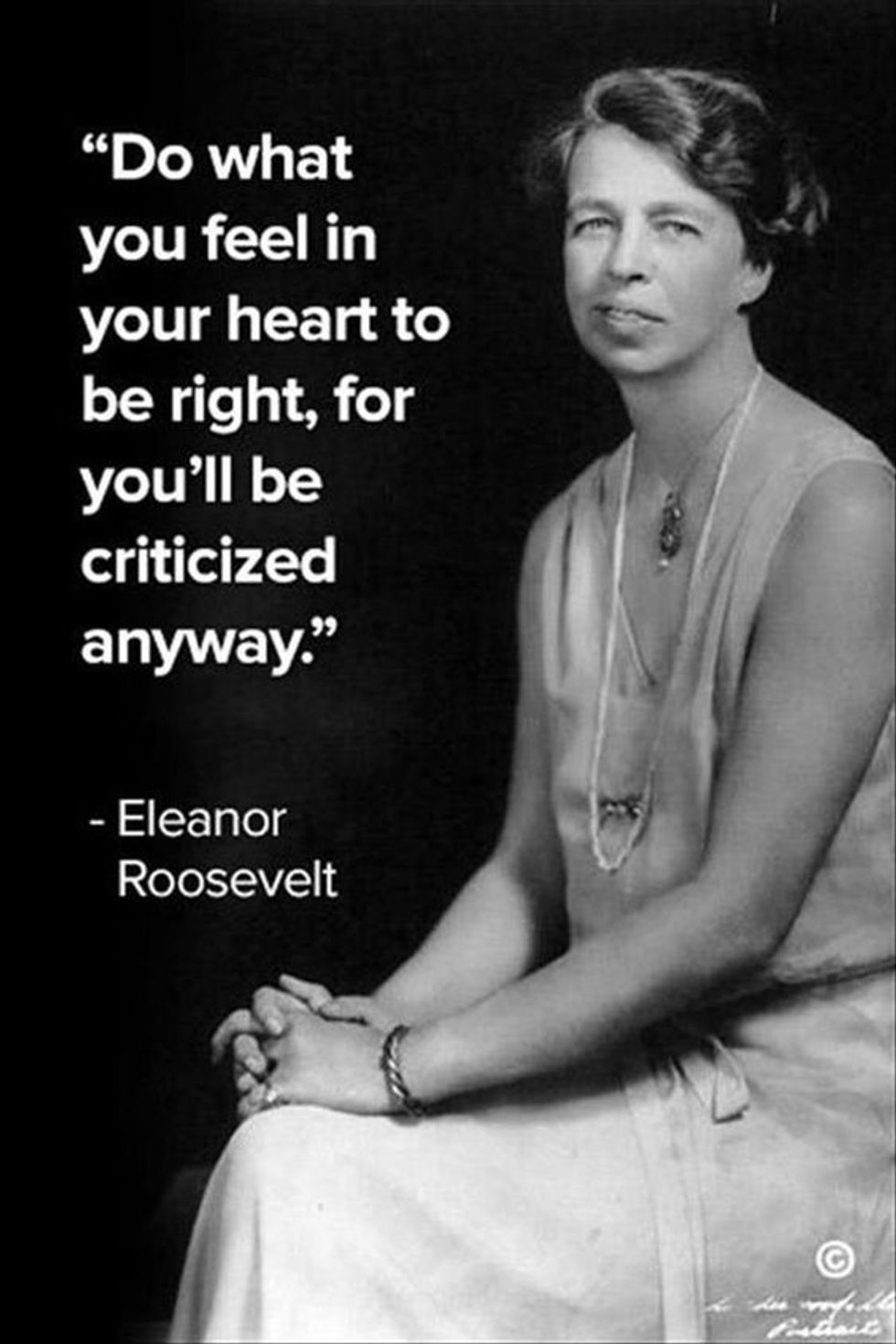 6. "Once you can express yourself, you can tell the world what you want from it. All the changes in the world, for good or evil, we first brought about by words." - Jackie Kennedy Onassis
7. "Anything's possible if you've got enough nerve." - J. K. Rowling
8. "What you do makes a difference. And you have to decide what kind of difference you want to make." - Jane Goodall
9. "Authenticity is the daily practice of letting go of who we think we're supposed to be and embracing who we are." - Brene Brown
10. "When the whole world is silent, even one voice becomes powerful." - Malala Yousafzai
I hope these quotes inspire you to take on the world just like they did for me! You can do it!