1.The Blue Jean Committee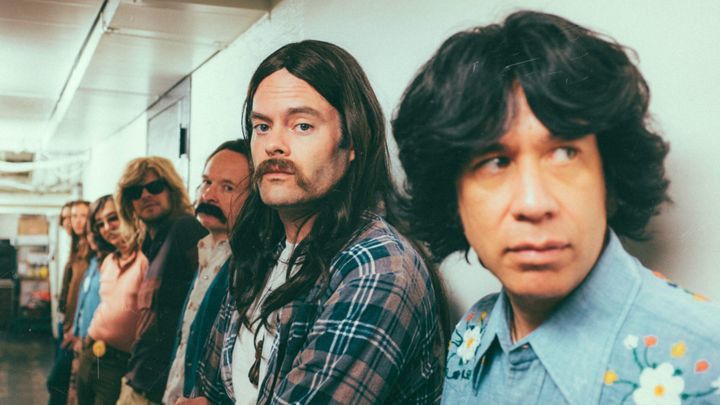 Blue Jean Committee was created from Saturday Night Light veterans Fred Armisen and Bill Hader. They formed the band for one of their episode's IFC's Documentary Now! The fictional band originated in Chicago; Clark Honus (Hader) and Gene Allen (Armisen) dropped out of high school and pursued a music career.The band's signature sound was soft rock, giving laid-back vibes of California.Their debut album Catalina Breeze, allegedly, had six consecutive singles. Unfortunately, the group had rough tensions. The Blue Jean Committee disbanded after Clark Honus and Gene Allen had an on-stage brawl at an Animal Rights Benefit. The Blue Jean Committee does have an actual EP in record stores and had live performances on a few talk shows.
2. Dewey Cox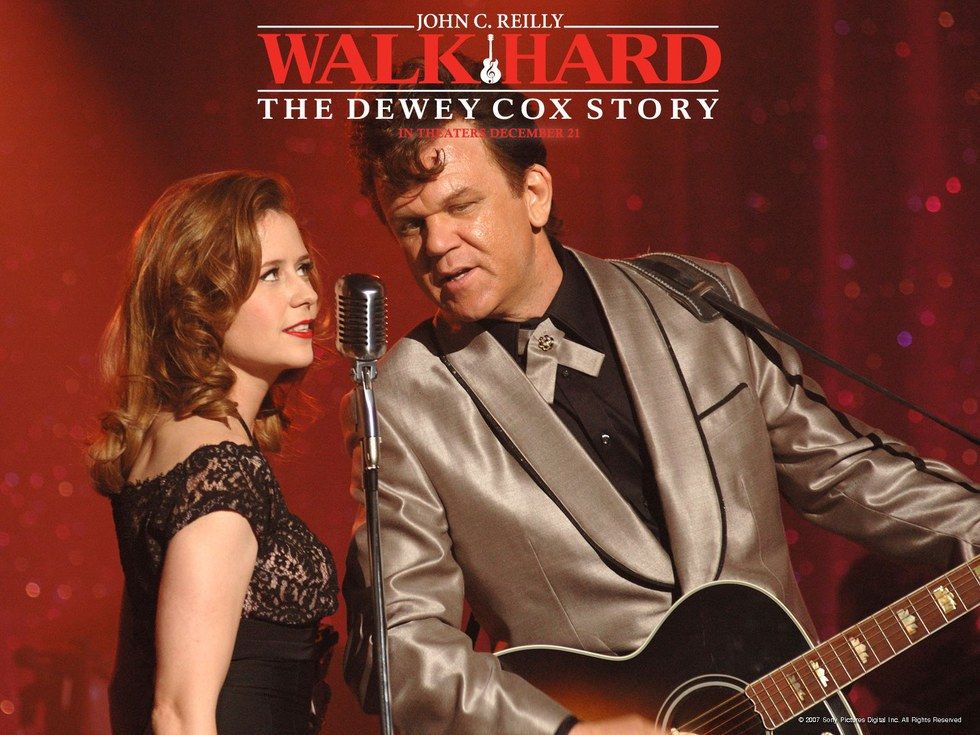 Dewey Cox, played by actor John C. Reilly, is a music artist who went from experiencing a childhood tragedy to following a bumpy road that led to music stardom. Dewey Cox is the main character for comedy biopic "Walk Hard: The Dewey Cox Story." The film plot echoes the imitation of Johnny Cash's biopic "Walk the Line." The film also had Dewey Cox emulate personas of other artists like Bob Dylan, Jim Morrison, Neil Diamond and others. Dewey Cox goes through every time period of music while meeting other existing artists like The Beatles, Buddy Holly and Elvis Presley, which were portrayed by other actors. Though the film was to be a comedy, the creative aspect of the film led to actual songs such as "Walk Hard", "Take My Hand, "Oh, My Darling", becoming a made-up legend.
3. The Wonders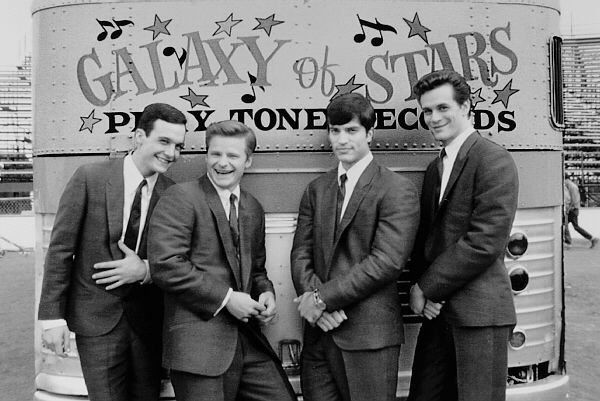 The Wonders were from the film "That Thing You Do," referring to their billboard hit single. The Wonders were from a small town in Pennsylvania.They were first called the "Oneders," but the original drummer broke his arm and had to be replaced. Here came Guy Patterson, a jazz enthusiast who worked at a family-owned appliance store. It was Patterson who provided their hit single "That Thing You Do" leading to Beatle-like success.The band had short success due to each member disappearing one at a time, causing them to be a one-hit wonder.The film was directed and written by Tom Hanks, who also stared in it as The Wonders' band manager. For not existing, "That Thing You Do" is a catchy tune.
4. Gorillaz
This virtual band consisted of four animated members: 2D (vocals), Murdoc Niccals (bass guitar), Noodle (guitar) and Russel Hobbs (drums).These members are completely fictional. Gorillaz was created by Damon Albarn (Blur) and comic book artist Jamie Hewlett.Their music had many collaborations of various artists consisting of many types of genres. Albarn was the main contributor. In 2001, their debut album "Gorillaz" sold over seven million copies.The Gorillaz are the most successful band to never exist.
5. Spinal Tap
Spinal Tap is a parody British heavy metal band that started as a sketch comedy pilot in 1979 by Rob Reiner.The band members are David St. Hubbins (Michael McKean), Nigel Tufnel (Christopher Guest) and Derek Smalls (Harry Shearer). Spinal Tap gained higher recognition due to their mockumentary This is Spinal Tap. The mockumentary foretells how the members go on tour to promote their latest album "Smell the Glove," with one-on-one with members that reveal how the band's success is slowly deteriorating.The interesting thing about this band is that Shearer, Guest, and McKean assembled songs and played their instruments and moniker British accents; parodying Spinal Tap to be almost believable. They have fictional past band members and ad-lib most of their lines in the film. St. Hubbins is the only person who has an amplifer that dials up to eleven.The film came out in 1984, and after these decades Spinal Tap has a fan base and has provided live shows now and then, trying to exist when they really don't.
6. Conner4Real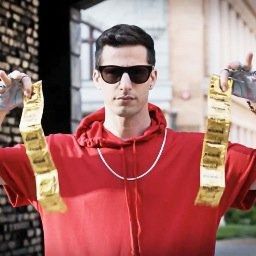 Conner became a pop star after having success from his hip-hop group the Style Boyz. Conner left the group to pursue a solo career, gaining major stardom. Conner was created by Andy Samberg and did a mockumentary-comedy Popstar: Never Stop Stopping, imitating Justin Bieber's Never Say Never. Conner became a world-famous recording artist with 32 people on his personal payroll.
7. Josie and The Pussycats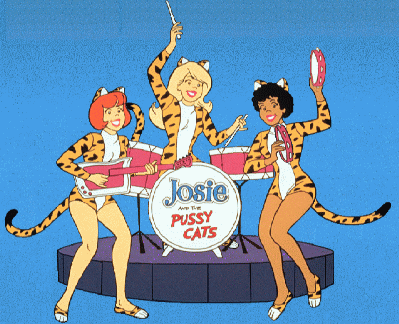 Josie and The Pussycats were a fictional rock band from the publication of Archie Comics. They started as a comic book in 1963, then were adapted to a cartoon show in 1970 and had a film loosely based on the comic and show in 2001. In 1970, the group came to life in reality due to its popularity. Two albums were recorded under the name of Josie and The Pussycats, one for the television show and one for the film.The 2001 film was to be a modern version of the trio playing pop-rock style songs. The made-up trio is easy to recognize due to their leopard get-up and bubble gum pop songs.
9. Stillwater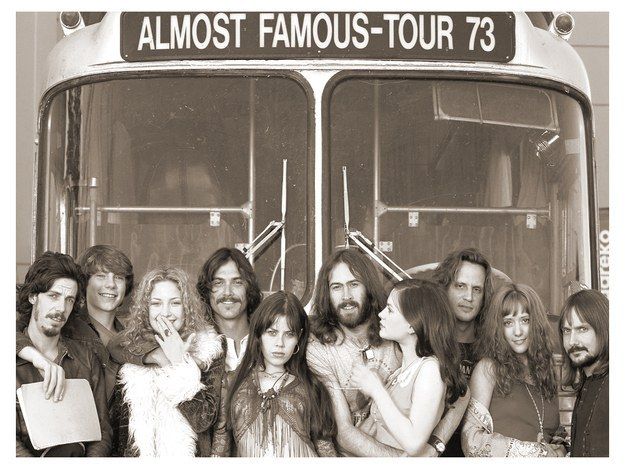 Stillwater was created by Cameron Crowe, the writer and director of the film "Almost Famous." Stillwater was an up and coming band in the early 70s. In the film, they were introduced as an opener for Black Sabbath.The band was almost believable, incorporating the rock star image of that time period and visualization of the band tour life. Cameron Crowe incorporated the image of Stillwater as he had experience touring with rockbands like The Allman Brothers, The Eagles, Led Zepplin and Lynard Skynard. Crowe actually co-wrote the songs with the help of Peter Frampton. Stillwater had that image of 70s psychedelic rock, which would have been splendid had it actually existed.
10. The Lone Rangers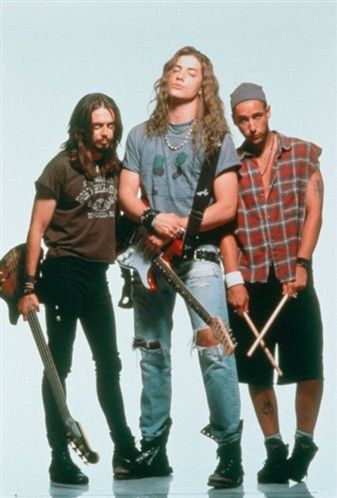 From the film "Airheads," The Lone Rangers were a band of losers trying to make it big in music scene of Los Angeles. One day, Chazz Darby (Brendan Fraser), bassist Rex (Steve Buscemi) and drummer Pip (Adam Sandler) decided to stage a hijacking of a radio station in order to get airplay for their demo recording.They gained notoriety for the hostage situation. The end result: The Lone Rangers score a record deal and their album "LIVE IN PRISON" went triple platinum. Rex's trick quick trivia to a hostage of "who would win in a wrestling: Lemmy or God?", will always be iconic.