All of us makeup lovers, whether we are newbies or pros, are always looking for new and more efficient ways to create the makeup looks we want. Can you not master a wing for the life of you? Is your eyeshadow too dull and not pigmented enough? Do you find your concealer looking creased by the end of the day--or even only an hour after you apply it? This article will save you from some of your most intense makeup horrors, and will prevent them from ever happening again. Read on for some makeup hacks that will save you everytime you go to put on any kind of makeup. Whether you are doing a simple, everyday look or a night out look, this article will help you in many ways.
FOUNDATION AND CONCEALER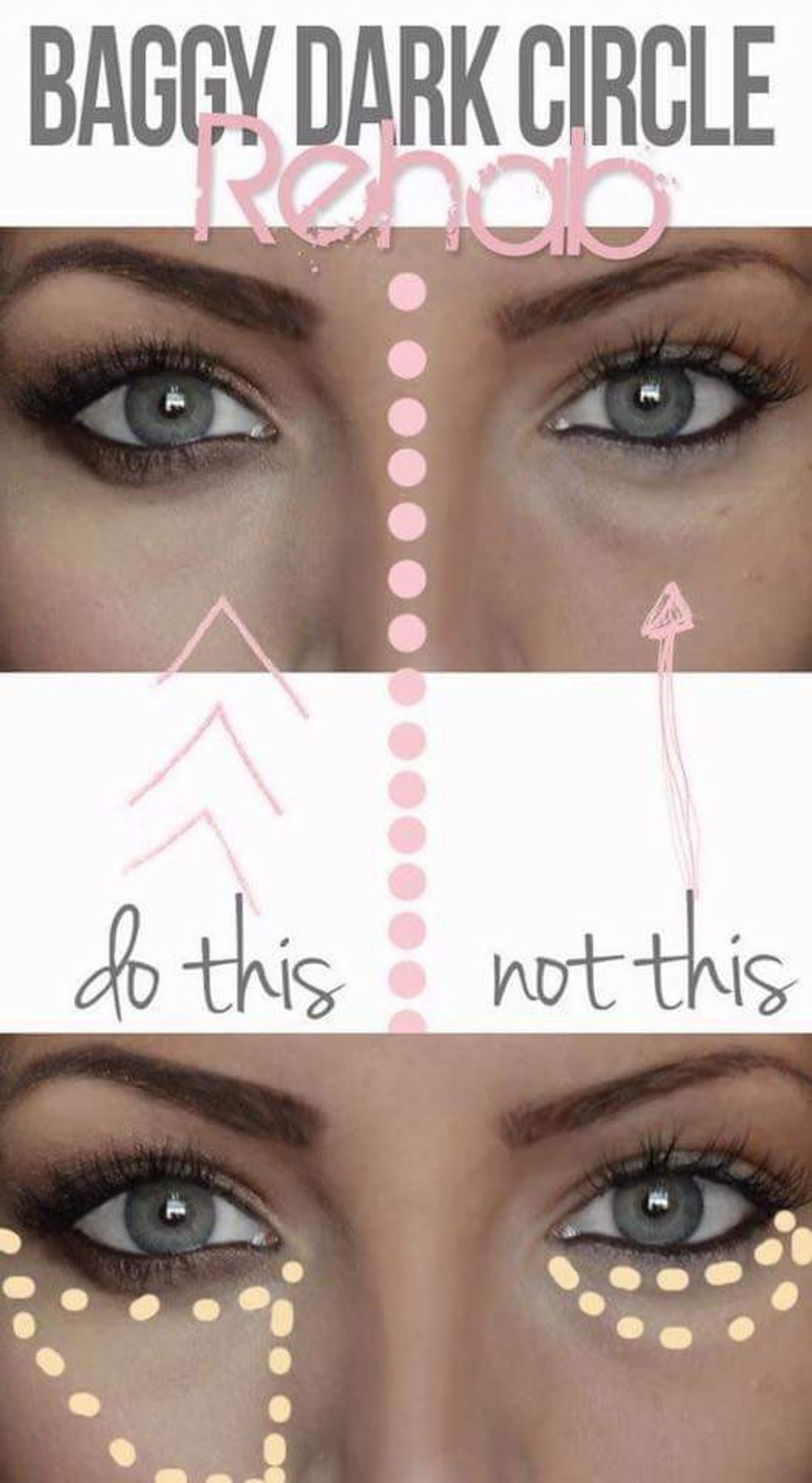 Hack 1: Apply foundation with a beauty blender. And not just any old beauty blender. A DAMP one is your best friend. It will not only blend out the foundation seamlessly, but also prevent the foundation from melting away at the end of the day. The dampness of the beauty blender will lock the foundation into your skin and, accompanied with a translucent powder, will stay fool proof the whole day.
Hack 2: Dab with a beauty blender--do not rub or drag, as this will cause the foundation to move around and not set properly.
Hack 3: Apply foundation to the middle of your face and then blend outwards. This will create a seamless look and will add more coverage to the t-zone area, which is where a lot of us have our greatest skin issues. If pimple coverage is your concern when applying foundation, put concealer on the spots that are on the perimeters of your face instead. Applying too much foundation to the outer parts of your face will make your foundation look too much like a mask.
Hack 4: Apply Conceal in a triangular shape, NOT a half circled under your eyes. Applying concealer in a triangular shape will allow for greater coverage and also draw less attention to the under eyes. As seen in the picture above, the "dark circles" almost look more prominent when concealer is applied in a half circle shape.
POWDER AND HIGHLIGHTER
Hack 5: Apply powder under eyes with a damp beauty blender. This will insure that the concealer under your eyes has set and it will keep the concealer from creasing throughout the day.
Hack 6: Apply highlighter with a damp beauty blender (see a theme going on here?) This will increase the lasting power of the highlighter and will also intensify the pigmentation. If you do not want a really pigmented highlight, but still want the staying power, apply your highlighter the way you normally do with a brush and then lightly tap your damp beauty blender over the highlight. It will look beautiful.
EYESHADOW AND EYELINER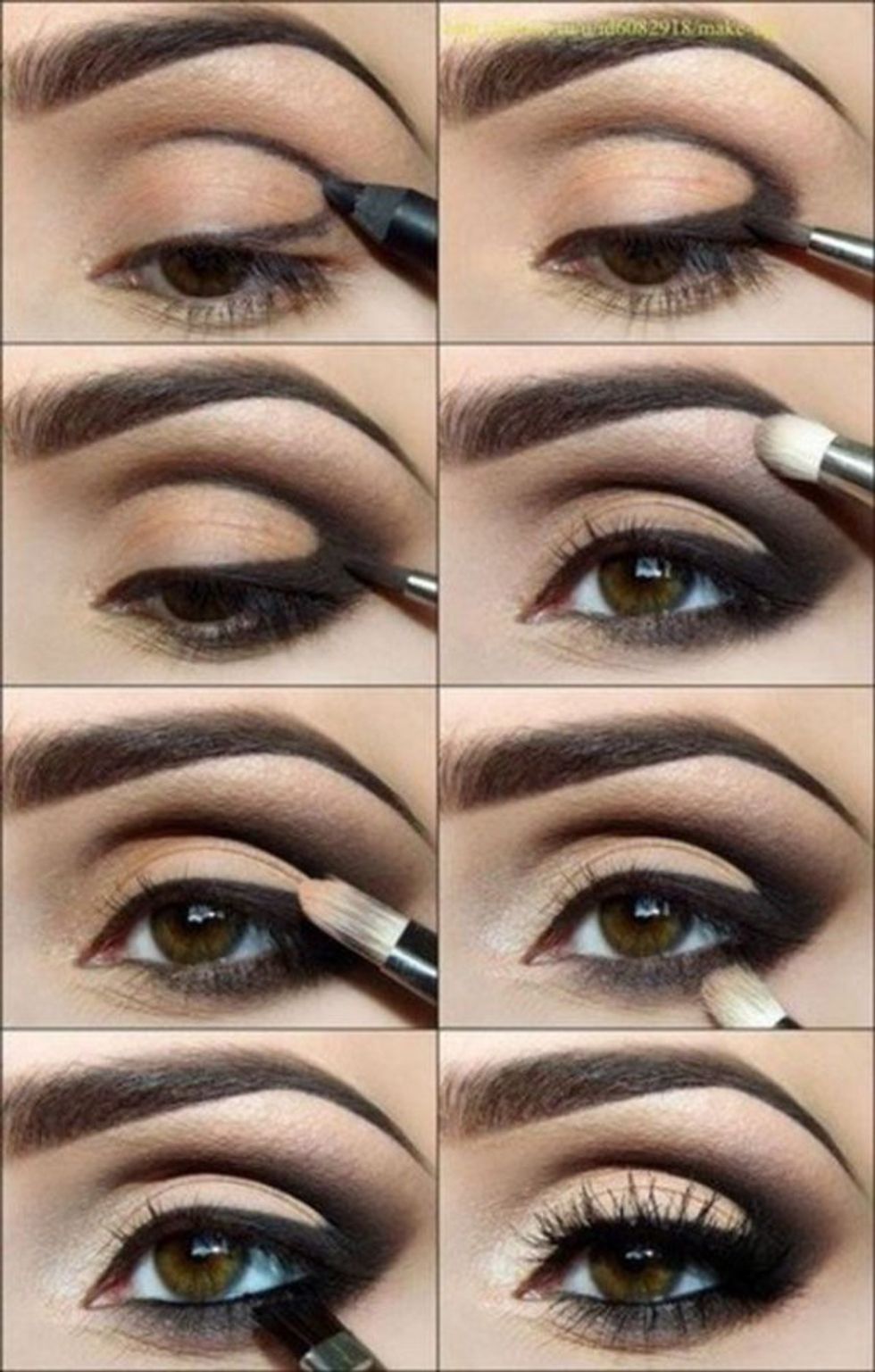 Hack 7: Use tape when applying eyeliner or eyeshadow for perfect precision. Line up the tape according to where the tip of your eyebrow ends. And of course, when using tape, make sure you have a bare face so that when you take the tape off after having applied your eyeshadow/eyeliner, your foundation doesn't come off.
Hack 8: Dampen your eyeshadow brush for greater pigmented eyeshadow.
EYEBROWS AND LIPS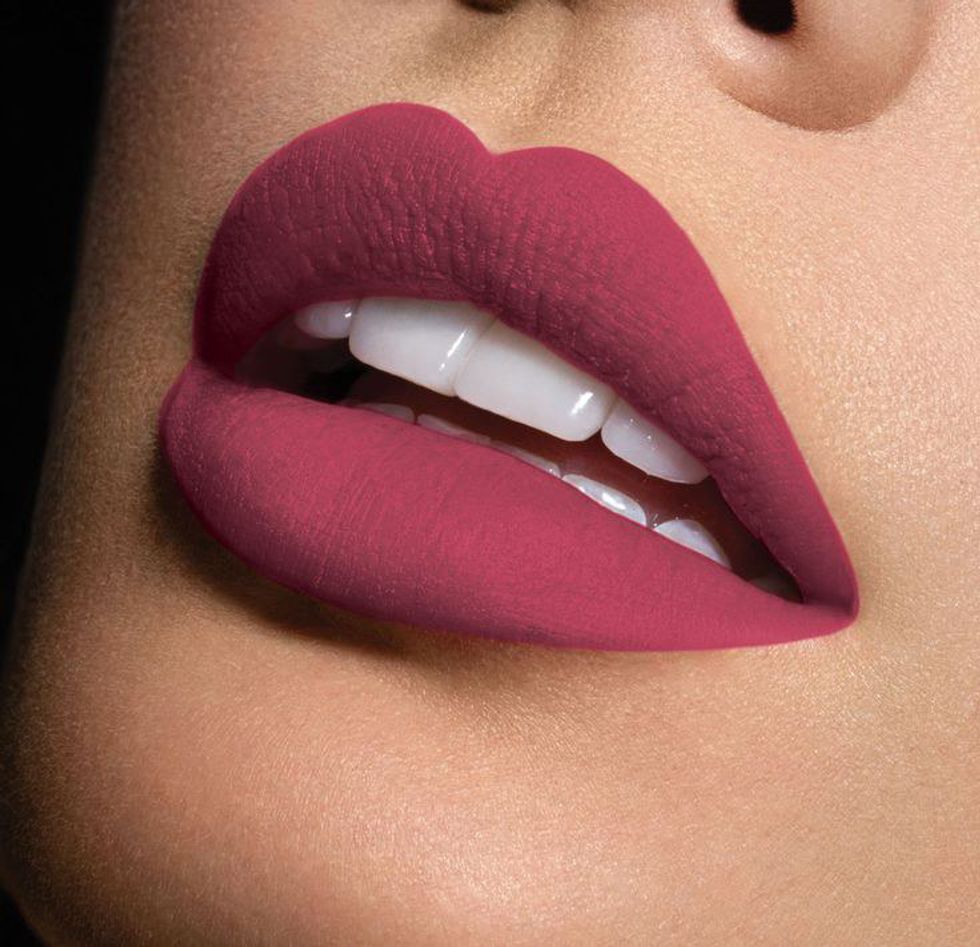 Hack 9: After filling in your eyebrows with an eyebrow pencil, take a small angled brush and dip it into an eyeshadow you own that is similar to your brow color. Apply the eyeshadow to your eyebrows and this will not only fill them in more but also aid in setting them to last all day.
Hack 10: Apply translucent powder to your lipstick if you want a matte look and your shiny lipstick just isn't cutting it. Though the powder may make your lips a little dry, it's worth it for the matte lips you want, right? (There's always the option of going out and buying a matte lipstick but sometimes you just have a color you love so much and its unfortunately shiny, and this is a way for you to wear it in the matte style you want).
These are my top ten beauty hacks and I hope they are helpful for you in the future!
xoxo-Grace