This last year I've learned so many new things that have changed how I live my life. And I can say that I'm so much better because of it. Some are results of other people and some are results of me pushing myself. And some, even come from taking a break. These are ten of the things that I've learned in the last year that have seriously impacted my life for the better and I hope you'll consider letting them impact your life as well.
1. Find a great group of friends.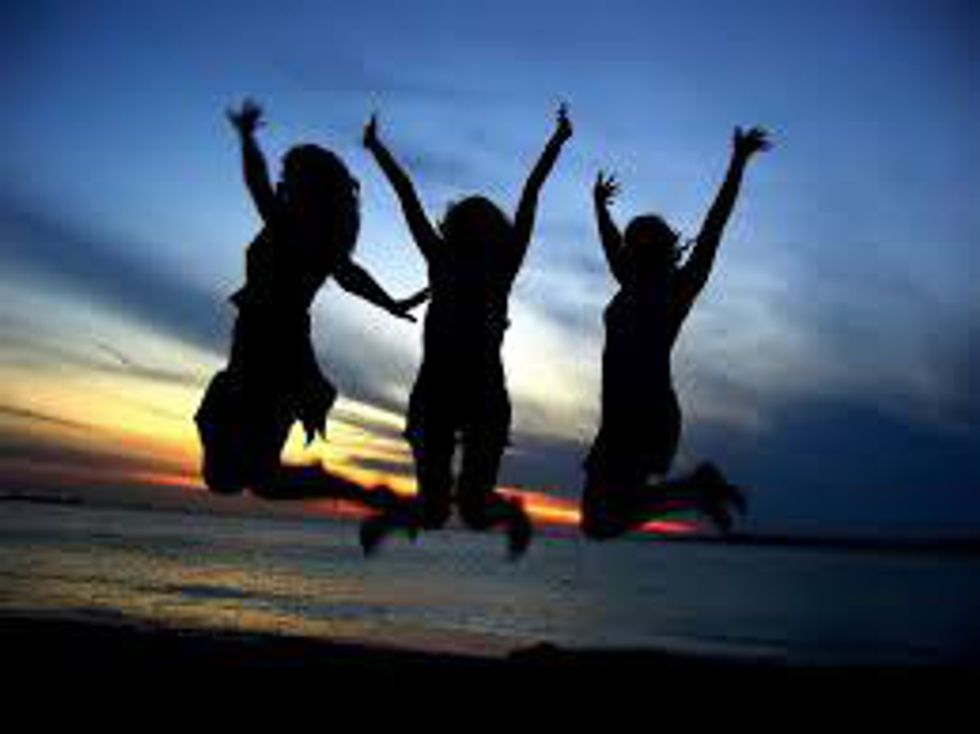 This last year I stumbled upon a group of people that I absolutely adored. And they absolutely changed how I lived life. They are wonderfully rambunctious, overly loud, wild hooligans who I want to spend every moment with. From late night (possibly even early morning) car rides with the windows rolled down and the air being filled with voices singing at the top of our lungs to movie parties and doughnut runs, I knew I had found my family.
So, seek out those friendships anywhere you can. Put the effort in. Because those wonderful people you dream about, but that seem more like they only exist in stories, really do exist. And eventually you'll stumble upon them. So when that happens don't let the opportunity of new friendships float away. Jump in with both feet. I promise it'll make your life better.
2. It's okay to miss class sometimes.
I can't tell you how many times my friends have come to me complaining about anxiety about homework. I even had a friend who went to class once with a 102 fever because she didn't want miss anything. That's not healthy.
Learning can be the coolest thing. Learning is awesome. I think that we should never give up learning. Learning should be something that we do for our whole lives. But it's also okay to learn through other things besides school. Sometimes you just need a break.
Classes teach us lots of life skills that we do indeed need in the future. Maybe you think you'll never need to know how to find the area of a circle and you're probably right if you aren't panning to go into a career that uses that particular knowledge but math also teaches us how to problem solve and find an answer without having it laid out in front of us. Maybe you hate reading and vow to never read another book as soon as you get out of school. But won't you be glad that you'll know how to use grammar correctly when you're writing an essay for college or a letter to your boss letting them know that you won't be able to come into work? So even though we might feel that sometimes school isn't teaching us anything we'll use in the real world, it really does have a purpose to it.
But having fun and doing the things that you love in life are just as important as school. Plus, you learn completely different but still vital world skills outside of the classroom as well. So find a balance between the two. You just have to find a healthy balance between school and taking those much earned breaks. Once you find that balance your life will feel a little less off kilter. Class becomes much less dull when you counter it by filling your life with the other things you love. So, go to school but also "go to" life. You never know what might be waiting for you on that trip you've been aching to take.
3. Taking care of yourself is so important.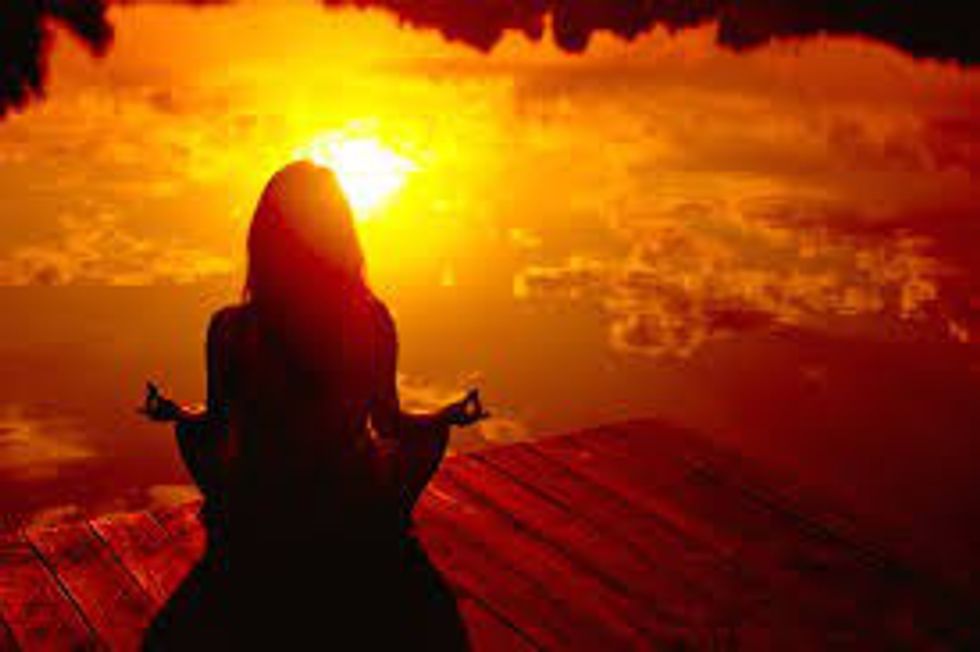 Taking care of yourself looks different for everyone but you deserve the rest you need. Listen to yourself and what your body is telling you it can handle. Don't push yourself too far. If you do, take the adequate amount of time to recover.
Take that extra nap, make yourself that healthy meal, or even that bowl of ice cream that you really need. Spend time with friends but also find the time to be quiet. Read that book you've been meaning to. Take that day off you need. Tell someone you love them. There are so many different ways to take care of yourself. Listen to what works for you and then do it.
4. Speak up for yourself.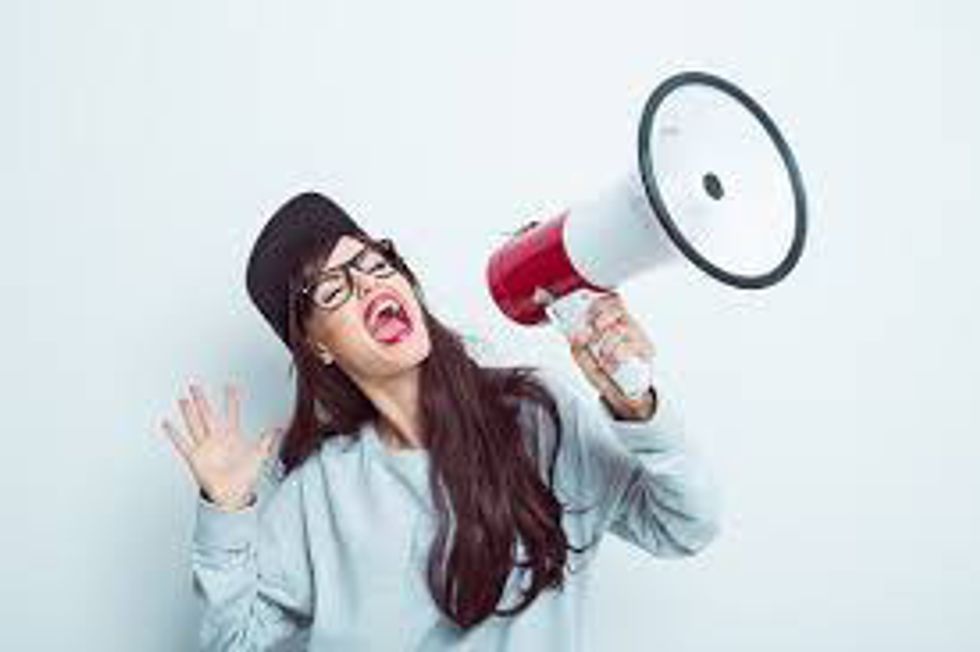 Speak up! It can be scary. It's hard to put yourself out there. But it's so important. If you want to watch that movie, tell them which one you want to watch. If you want to go to that restaurant, tell them.
Now just because you tell them what you want, doesn't mean that you shouldn't be okay if what you want doesn't happen. Saying how you feel won't always change the outcome of a situation but being able to use your voice is a powerful thing and you should never shy away from what you think. If it's an important subject that you're talking about, know the facts before you give your opinion or else you may regret later what you said.
But regardless, speaking up for yourself, and being okay with how you feel is important. Even if you start out by even just telling someone that you don't want to do that one small thing, that's a great start.
5. Question everything you once thought.
This is a really difficult one. If you're like me, you've had your future planned out for a really long time. You know exactly what you're planning on doing, how you're going to do it, and when you're going to do it.
Now, you don't have to throw any of that out the window, there was a reason why you wanted to do that, and if you still want to do that after this, then it'll only strengthen your resolve.
For the moment, look at those ideas. Whether they're career, religion, self, love, hobbies, or other, ask yourself whether you are truly still passionate about/believe those ideas. The likelihood is that you've probably found other things that interest you since you made those life plans. Don't just ignore those new things because you already know one thing you love. Life is full of time and full of passion and full of opportunities. There's probably a way to fit both in and definitely room for growth and change if that's how you feel you're being pulled. In the end, you've got to go with your gut. But, make sure that your gut isn't just choosing the safe answer. It might be hard to switch up your life, but in the long run you'll be glad you did it.
6. Be spontaneous.
Spontaneity. A hard concept for those who like to know what's happening and when. Sometimes, I get overwhelmed in new places when I don't know what I'm walking into and typically I like to plan things out, it's how I stay organized. But not allowing for those moments of spontaneity in your life can really leave it feeling dull.
This one really ties into finding a great friend group. Having a group of friends allows you to really stretch how you're being spontaneous. I've found that most of my fondest and wildest memories come from things that I didn't plan on doing with those friends. From being on a doughnut run and out of the blue deciding to go see a free movie and finding out that there was no one else in the movie theater, to getting ice cream and discovering a hidden bridge covered in ivy and plants but deciding to try and find out where it goes anyways: spontaneity brings so much joy into my life.
Be spontaneous in your life and don't be afraid of things not working out how you planned. Honestly, it's usually better when they don't.
7. Try new things.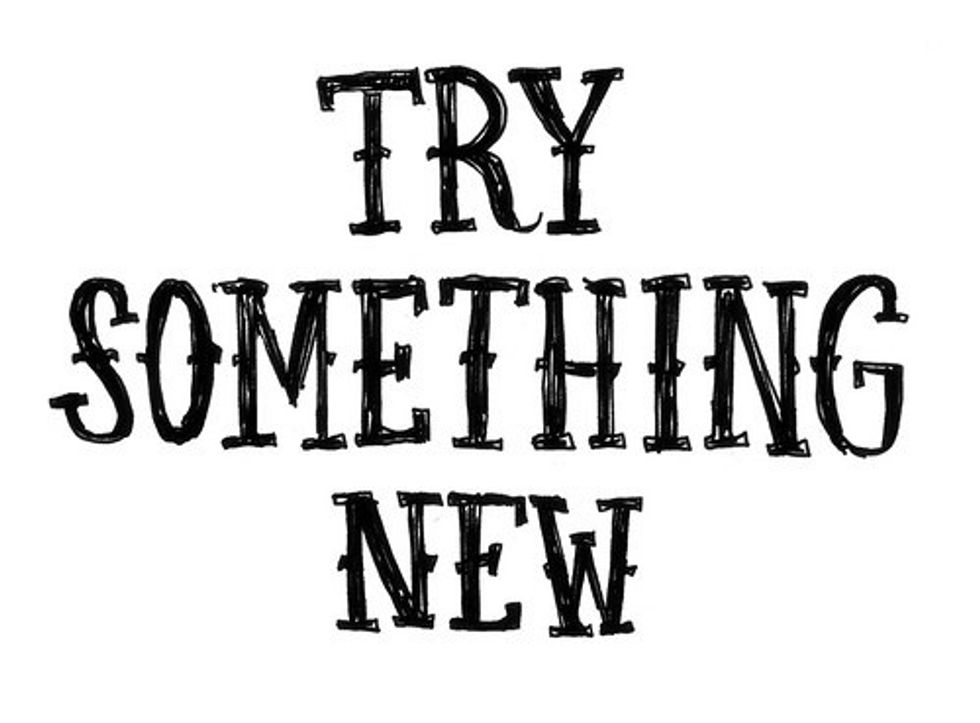 This one ties in with being spontaneous too. Try new things! Maybe you'll hate it, but as the old phrase goes, "You never know until you try it." That's all there is to this one. Just don't give up on something because it seems hard or scary or because you think you won't like it. You might just be passing up on something that will become your favorite hobby.
And certainly don't not try things because you think you'll look stupid. The truth is you might. Or maybe you won't. Who cares? Life is about learning and it's something new to you. People will get that. Go try those new things. You won't regret it.
8. Be yourself, even if that means annoying some people.
We spend so much of our lives worrying about what other people think of us that we're hardly ever ourselves. Especially when we first meet someone and we don't quite know how to act around them yet. It feels a bit like we're walking on eggshells, and that's not necessarily bad. Not everyone is super extroverted and will go right up and talk to someone about their deepest life secrets, I know I'm certainly not. But, it's when you get to know someone and you still hold back from saying that thing you want to or doing that funny dance, because you think that people will think you're stupid. You know what I say? Go for it.
Be your crazy, loud singing, monkey dancing, much-too-chatty self and don't apologize for it. But also be the adventure seeking, deep talk loving, intentional friend that you are too. You can be both.
9. Love everyone.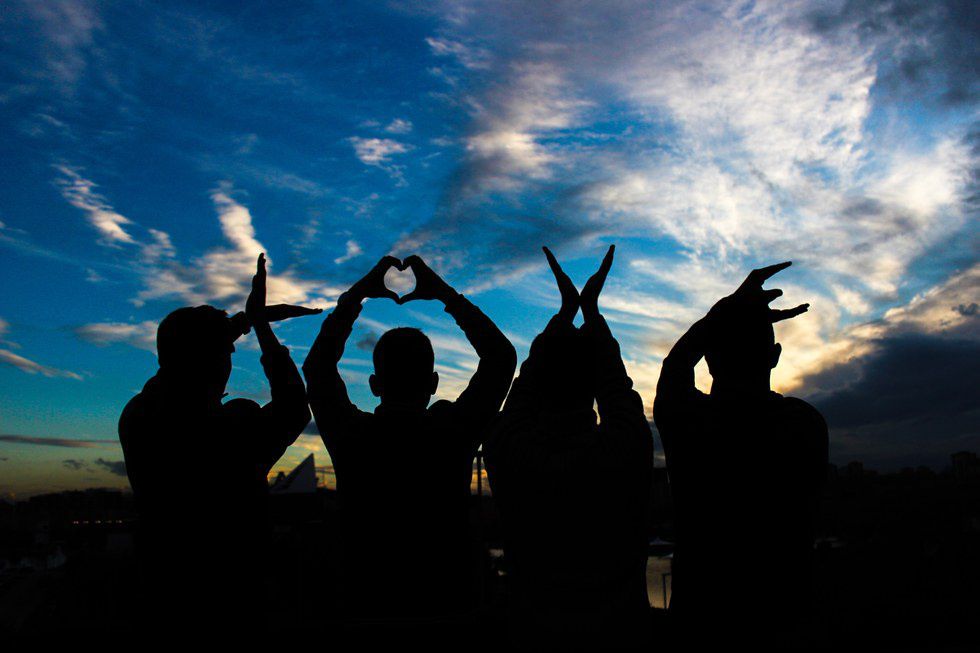 This is perhaps the most important item on this entire list. Love everyone. No matter who they are or where they come from.
Love is the most powerful force in the world. If we give it away freely, then there's nothing that can stop us.
10. Have so many adventures.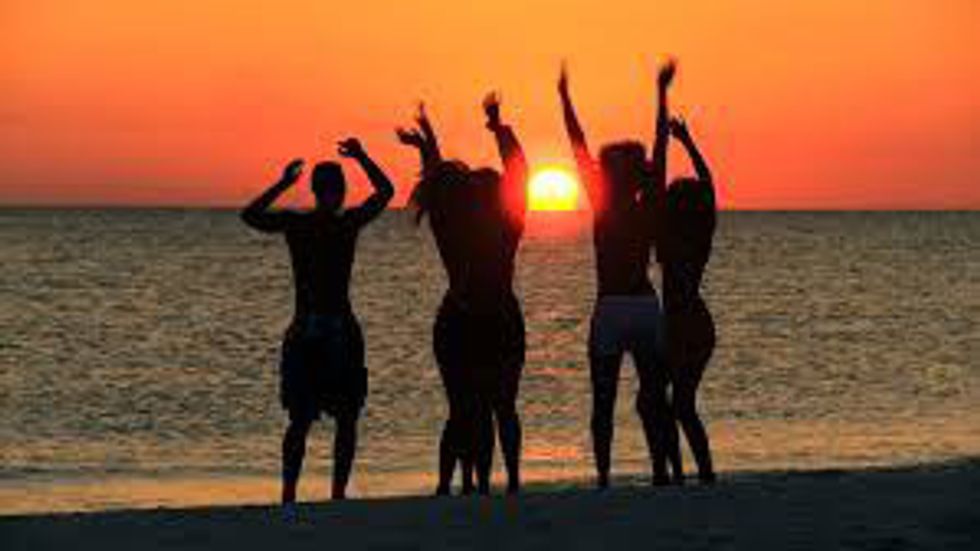 Have some freaking amazing adventures. Make memories. Go new places. Learn new things. Have experiences. Life is so much better when it's an adventure. So don't let the wonder ever die, and go explore.