Get ready for it.. Get pumped and those dancing shoes out because.. It's HALLOWEEN!

[rebelmouse-proxy-image https://media.rbl.ms/image?u=%2Ffiles%2F2015%2F10%2F16%2F635806263407454299-1050443139_200.gif&ho=http%3A%2F%2Fcdn1.theodysseyonline.com&s=563&h=41dafbe245e274eed3768153a018c7cc4a6b6b65298a5e9bcd978bc45c00322e&size=980x&c=2448548234 crop_info="%7B%22image%22%3A%20%22https%3A//media.rbl.ms/image%3Fu%3D%252Ffiles%252F2015%252F10%252F16%252F635806263407454299-1050443139_200.gif%26ho%3Dhttp%253A%252F%252Fcdn1.theodysseyonline.com%26s%3D563%26h%3D41dafbe245e274eed3768153a018c7cc4a6b6b65298a5e9bcd978bc45c00322e%26size%3D980x%26c%3D2448548234%22%7D" expand=1]
It's that time again ladies! The night with the gals dressed up and prepared to take on the night! If you are still figuring out what you want to be, here are some group ideas for you and your girlfriends. Yes, some have been overdone.. BUT you can always switch it and change some aspects of the outfits.

1. The classic three blind mice. The classic all black look with some either plain or jazzy glasses. Your trio will rock it!!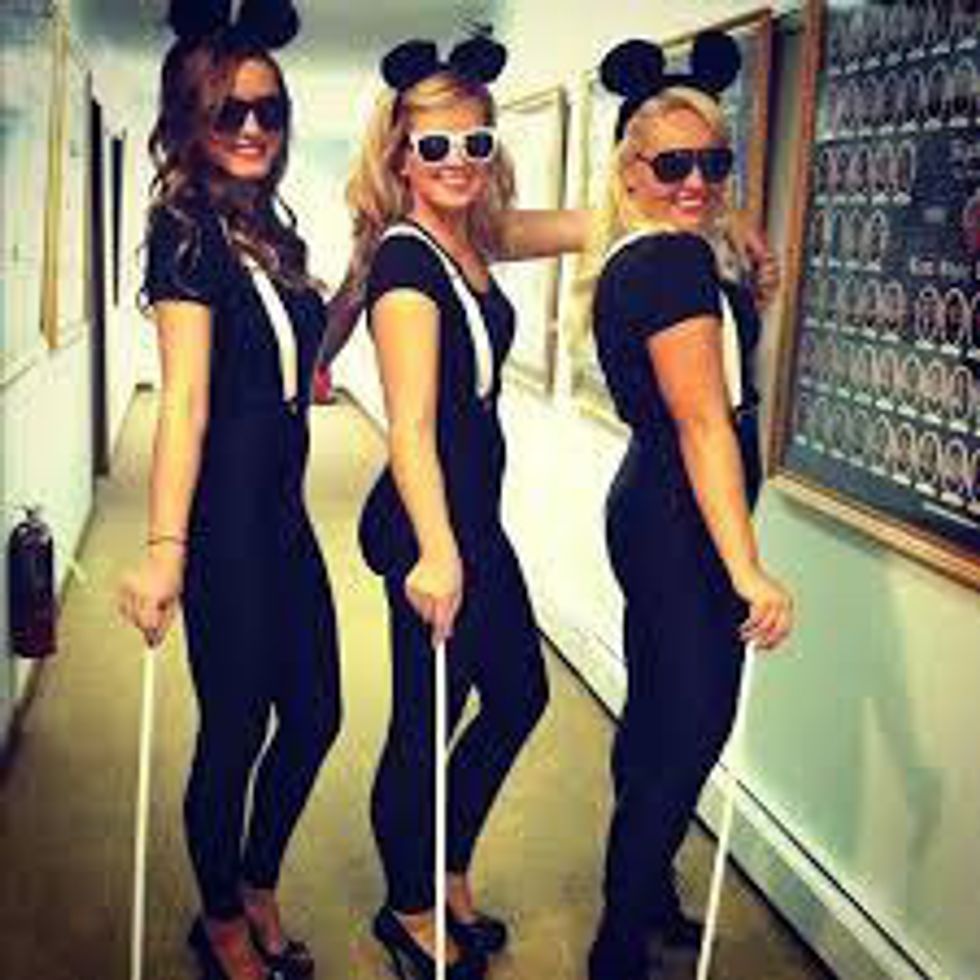 2. The Wizard of Oz turned modern group. Make each character a little more chic with some makeup or the clothing more girly.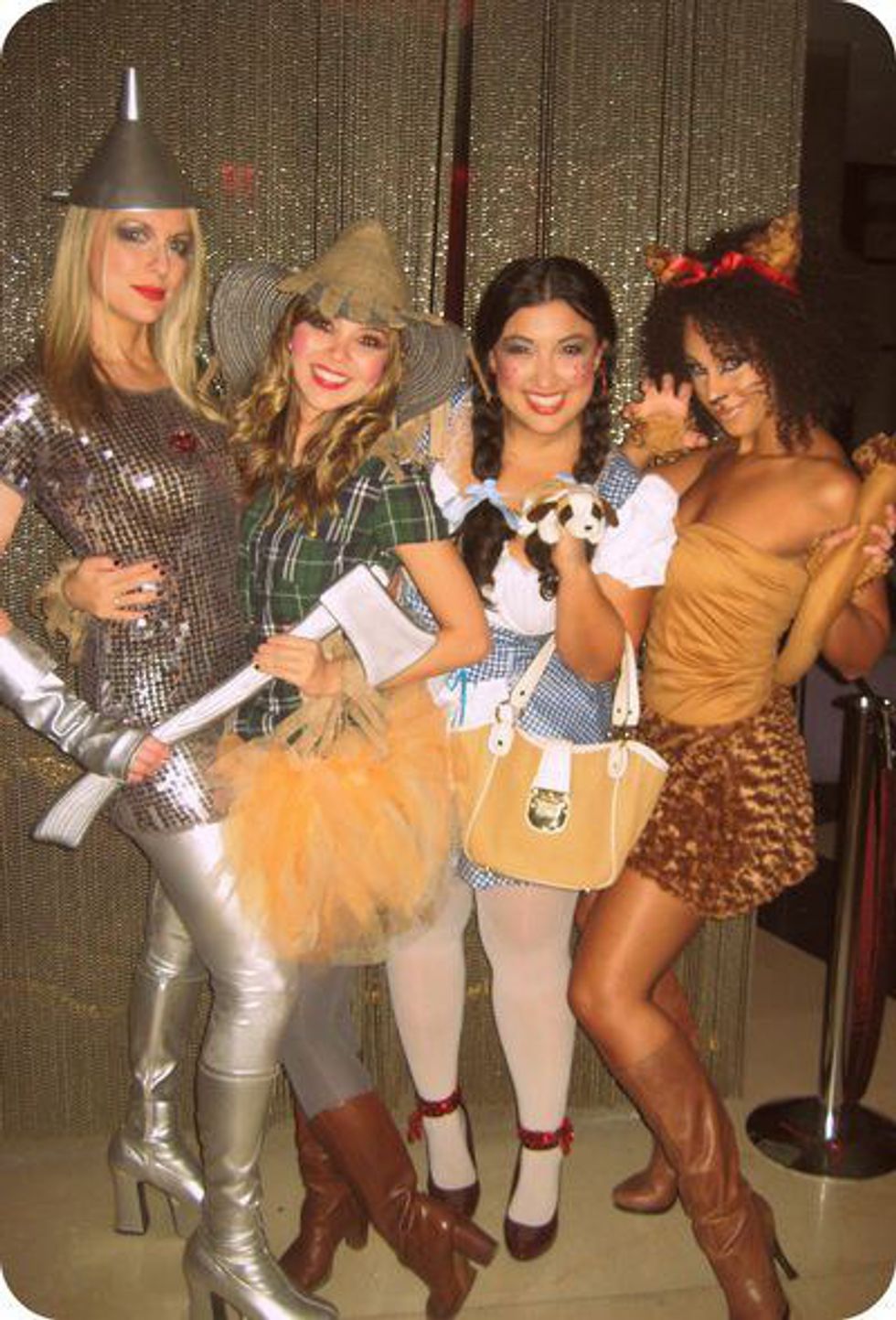 3. Spade of Cards. Dress up and have your makeup be on fleek. You can create it to be a little risky or make it "kid" friendly! Wear those heels or pair it with boats. Be creative with it!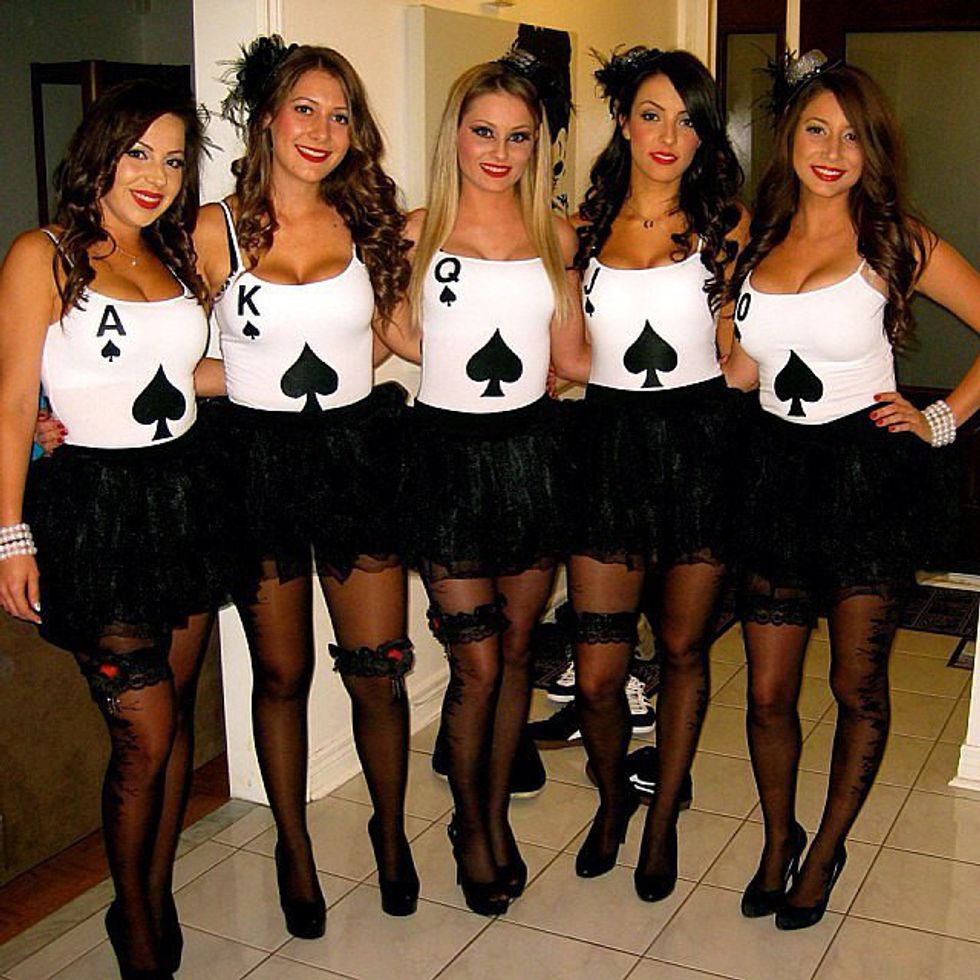 4. Will Ferrel characters. This is something our of the box for you ladies! It'll be a good conversation starter at those parties.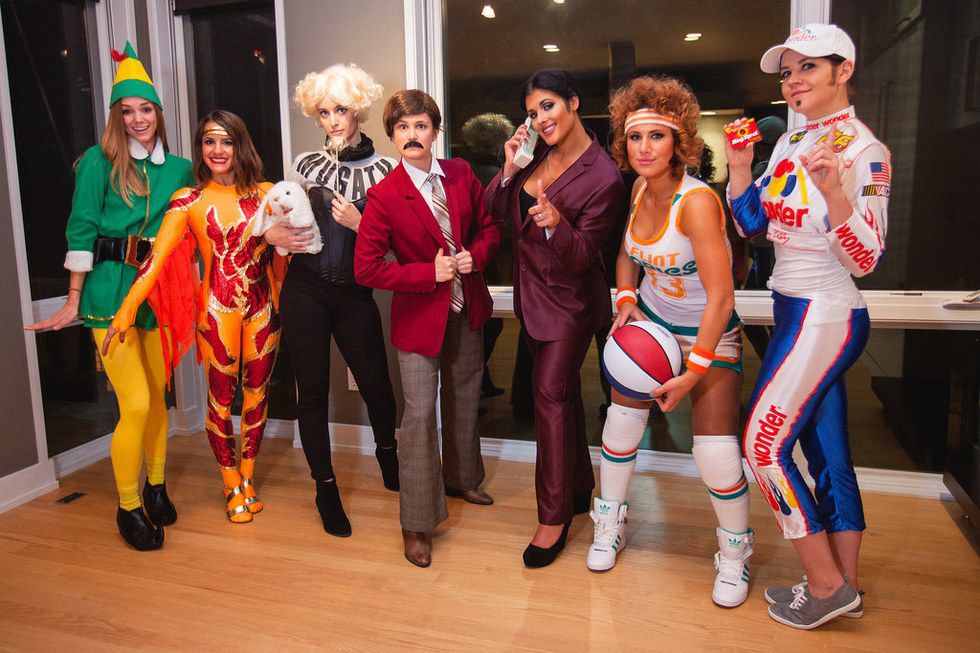 5. Your favorite drinks. Instead of the classic pop bottles, adult it up and actually be the drink you're drinking.. Could be an extra fun night with your gals!!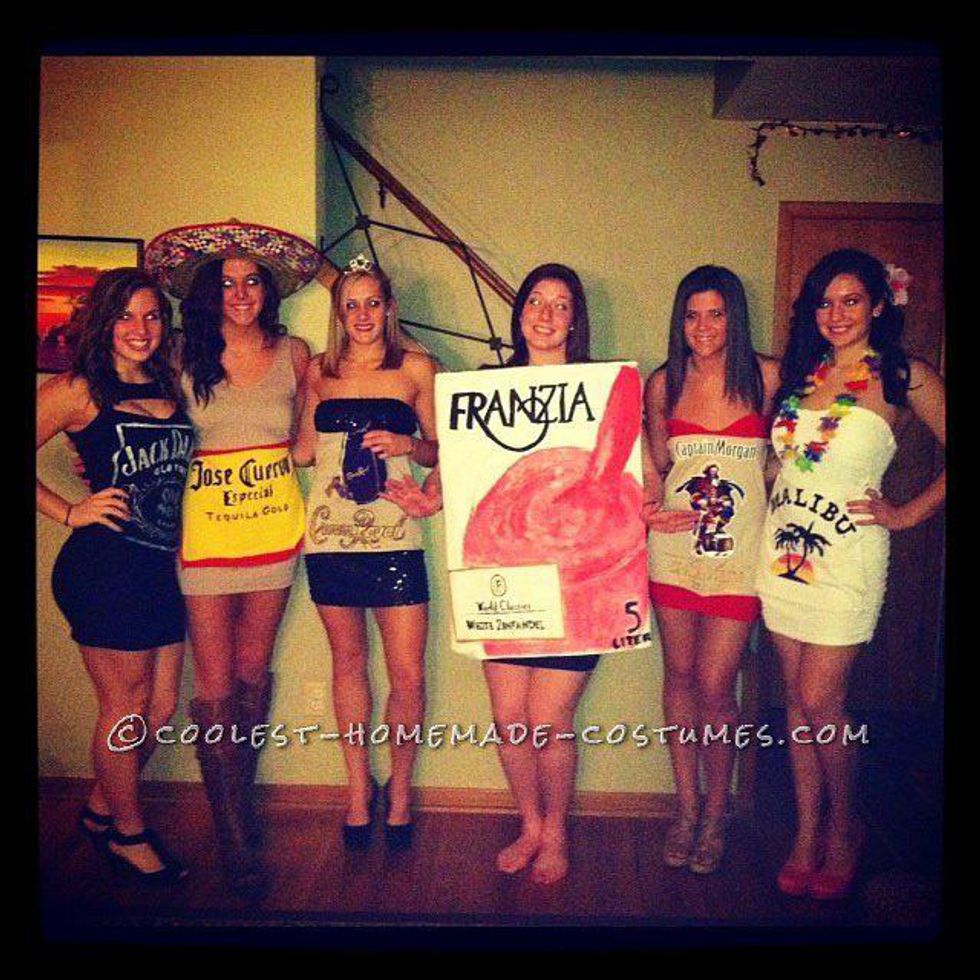 6. Basic Starbuck Drinks with the BFF. Pick out your favorite dress or outfit and make it match! You could do the classic cup or the holiday version!! Get some cups and some prints out.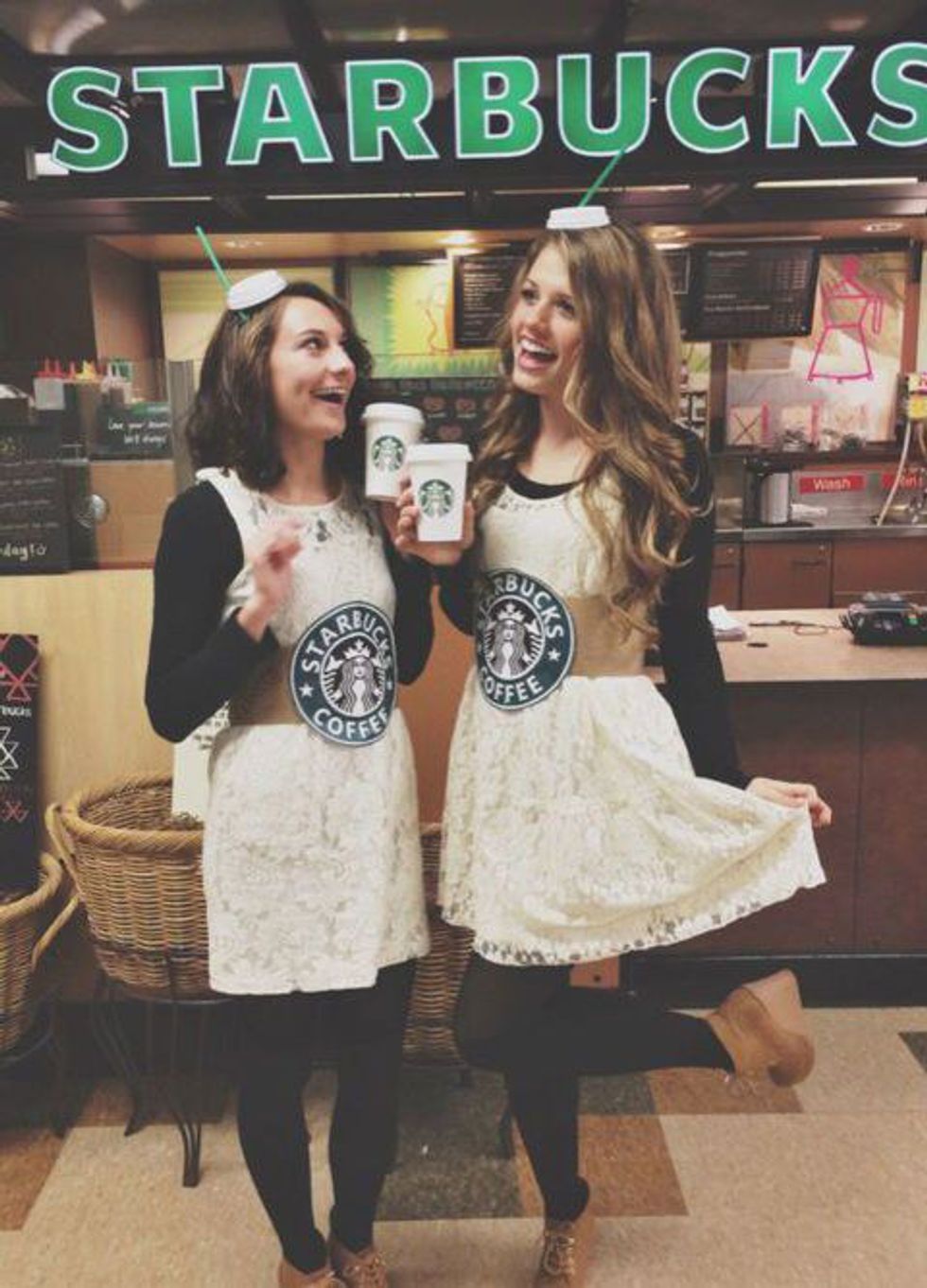 7. The Trolls. If your gals want to be little crazy, do the trolls! Have your outfits be nude or use a different color. Then go CRAZY with the wigs. You guys will be the talk of the night and have the best night.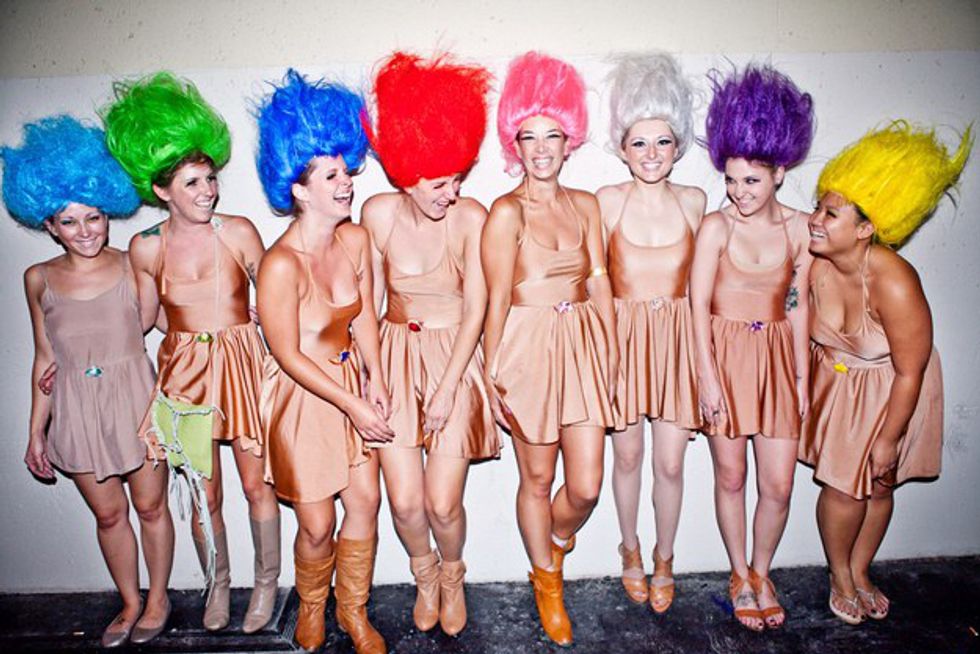 8. BFF Angel and Devil duo. You can do these outfits in a lot of ways. Do a dress, skirt, or pants with a top! Go get some horns and some wings from your local party store and your outfits will be complete. The question will come down to who is the angel and devil in the friendship LOL.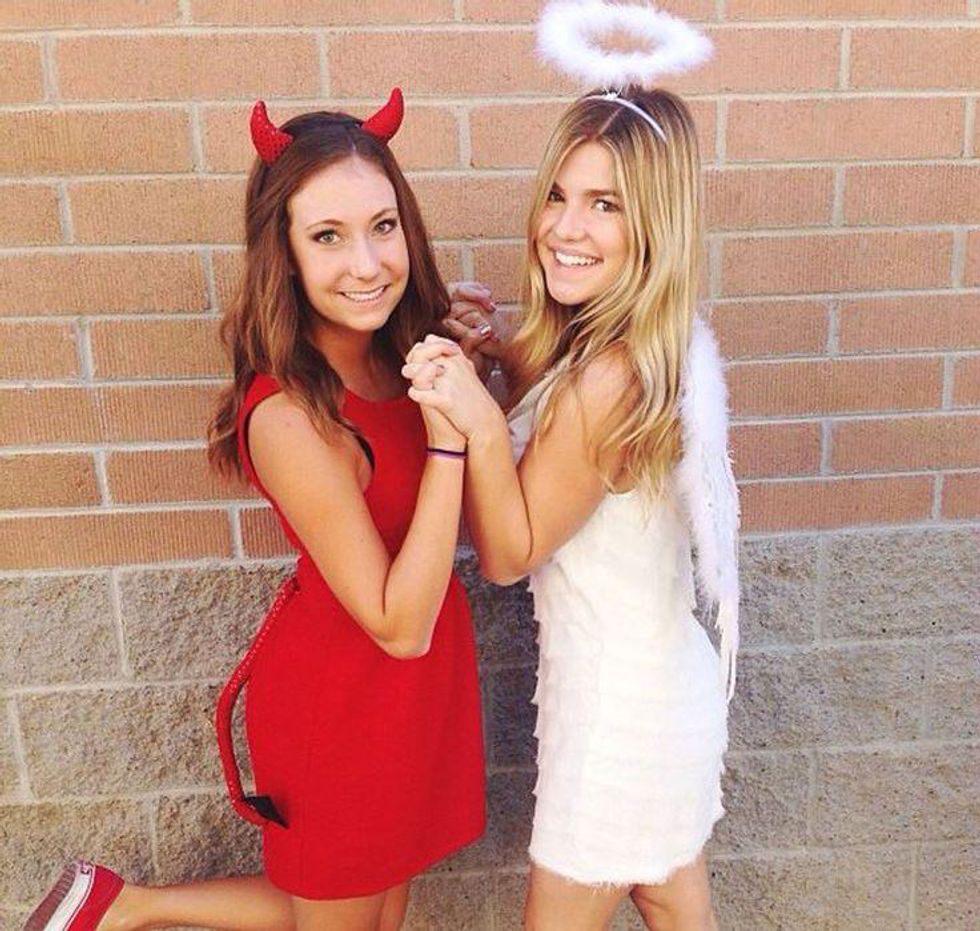 9. "Orange is the New Black" gang. How COMFY and CREATIVE for a big group! You can wear sweats or get some scrubs. Another unique idea for the gals!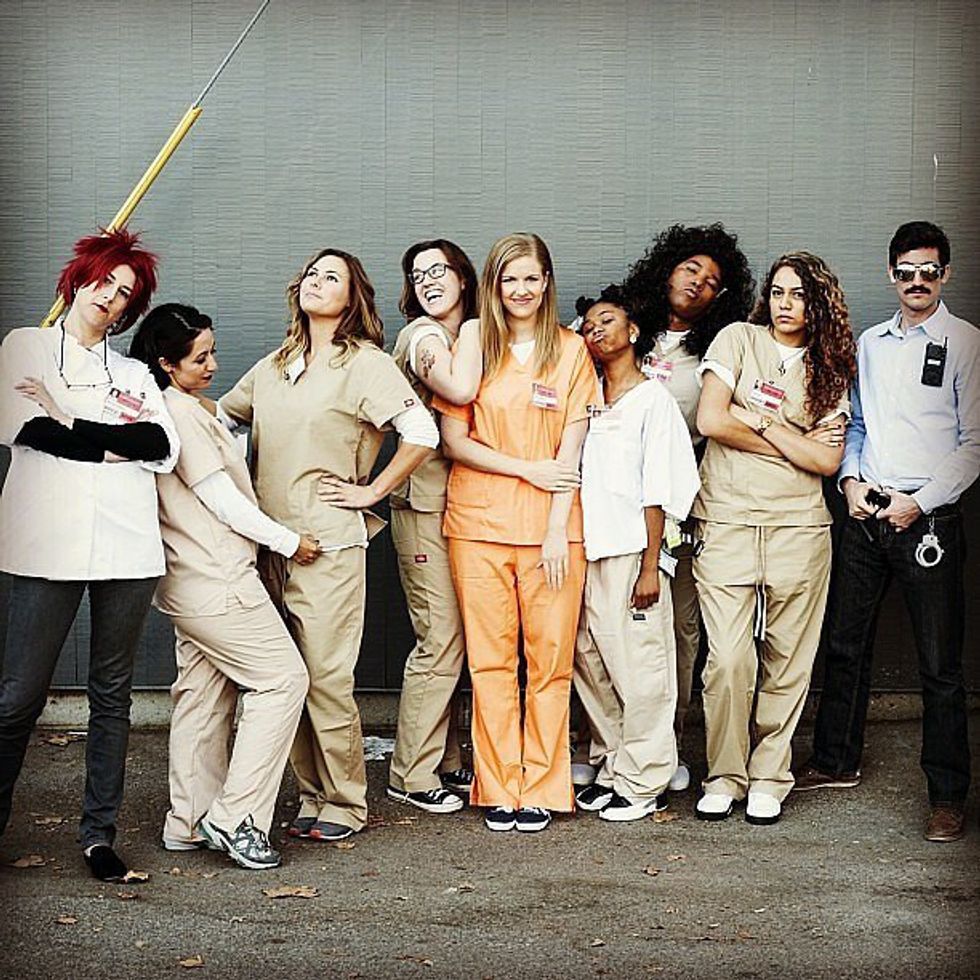 10. "Snow White and the Seven Dwarfs." Can't be Halloween without some type of Disney characters? Do this any way you want! Have an overall theme and say which dwarf you are. Sleepy, Grumpy, Happy, Sneezy, Dopey, Bashful and Doc. And of course Snow White.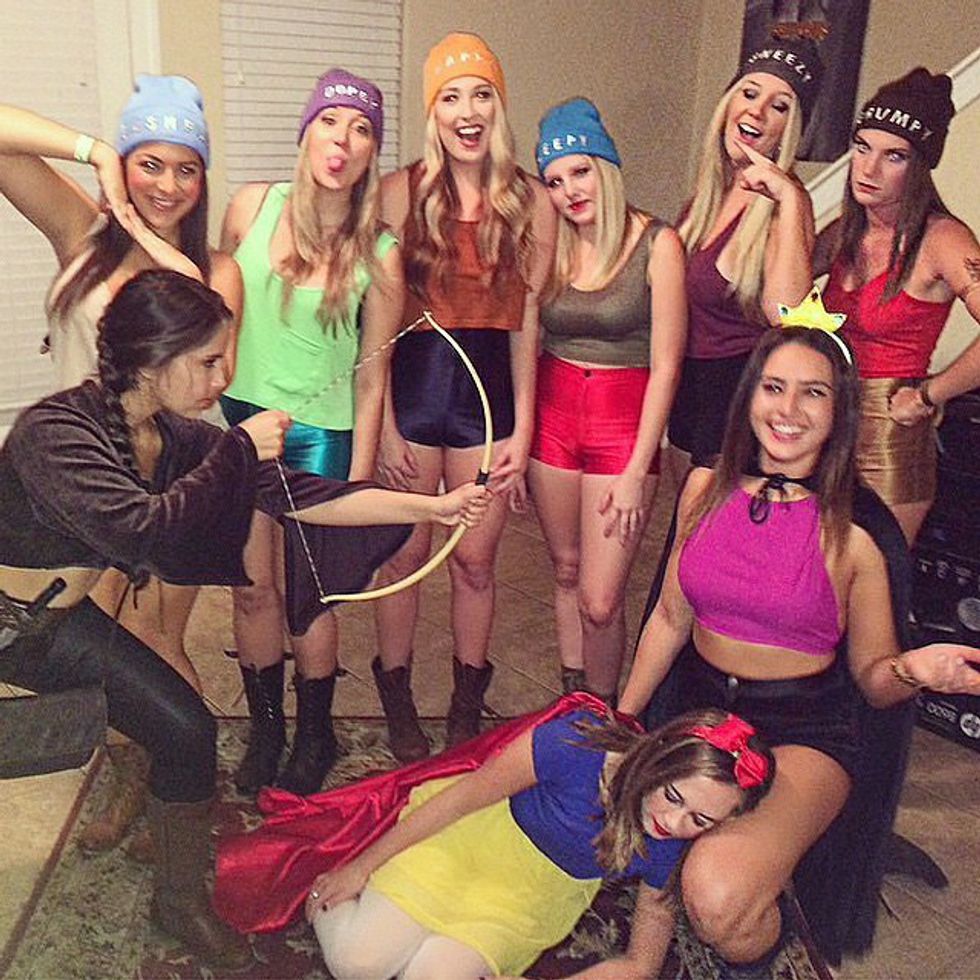 I hope these ideas have helped spark some creativity for you ladies! Be what you want and forget the haters! Have fun and be safe!
[rebelmouse-proxy-image https://media.rbl.ms/image?u=%2Ffiles%2F2015%2F10%2F17%2F635806472260938389-122179695_giphy.gif&ho=http%3A%2F%2Fcdn1.theodysseyonline.com&s=697&h=6d1958f6cf7ec63417d47c22eaf5d6248d3ddbca41ad734895f8dd2a64b51ae8&size=980x&c=1034391646 crop_info="%7B%22image%22%3A%20%22https%3A//media.rbl.ms/image%3Fu%3D%252Ffiles%252F2015%252F10%252F17%252F635806472260938389-122179695_giphy.gif%26ho%3Dhttp%253A%252F%252Fcdn1.theodysseyonline.com%26s%3D697%26h%3D6d1958f6cf7ec63417d47c22eaf5d6248d3ddbca41ad734895f8dd2a64b51ae8%26size%3D980x%26c%3D1034391646%22%7D" expand=1]
pictures courtesy of Pinterest