HeyWho doesn't love watching a movie, especially a Disney movie? All of the colors, sounds, and magic draw viewers in and make them feel apart of the fantasy world in front of them. Disney movies always touch the hearts of the viewers and have hidden inspirational messages that people often miss. These 10 wise Disney movie quotes are some that a person of any age should live by.
1. The Lion King (1994)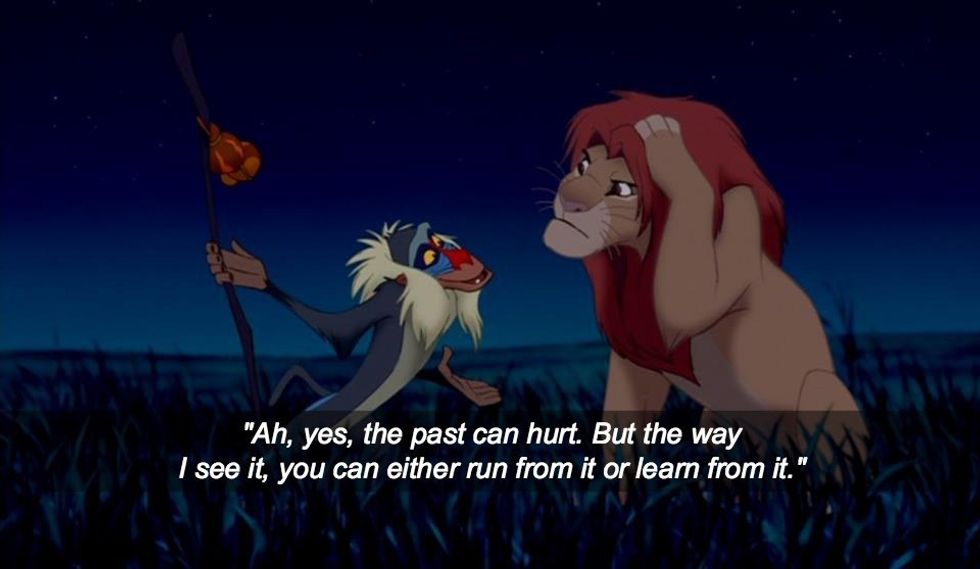 Rafiki knew what he was talking about.
2. The Fox and the Hound (1981)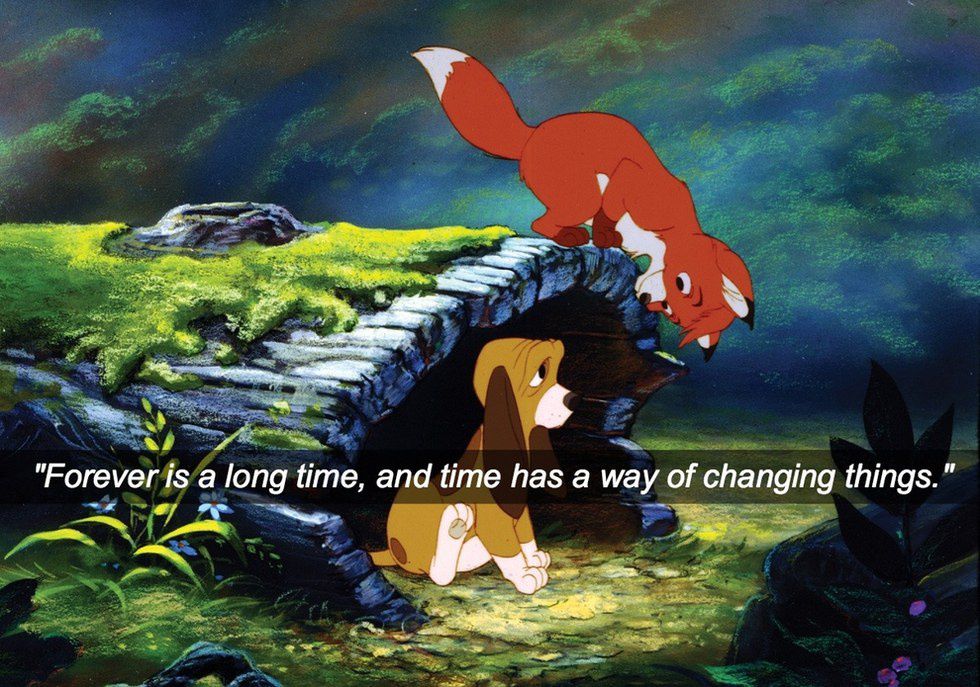 Always be prepared for the unexpected.
3. Mary Poppins (1964)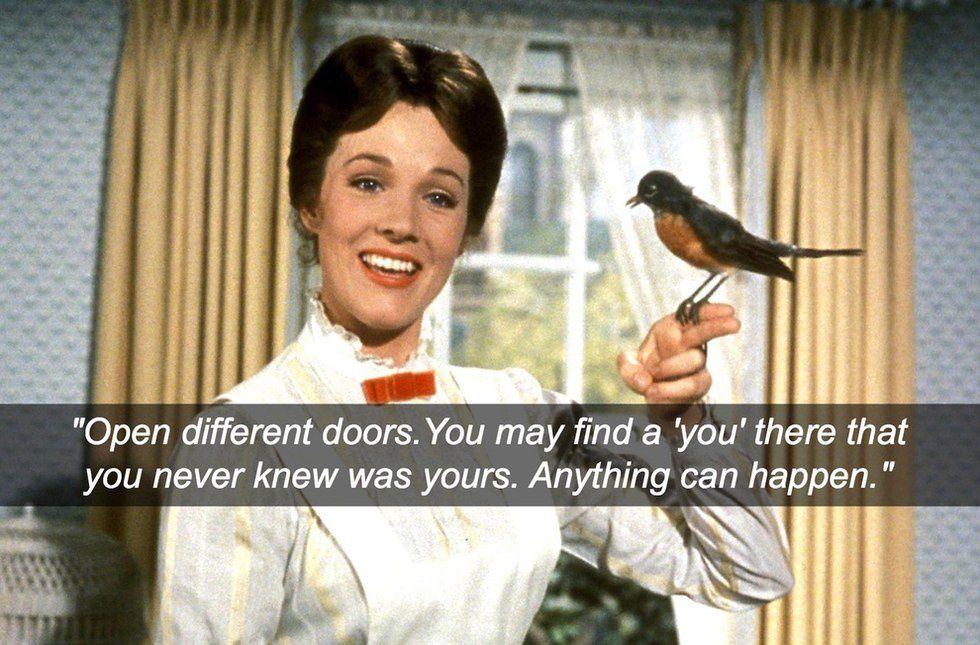 Don't be afraid to test your boundaries. Always be positive.
4. Lady and the Tramp (1955)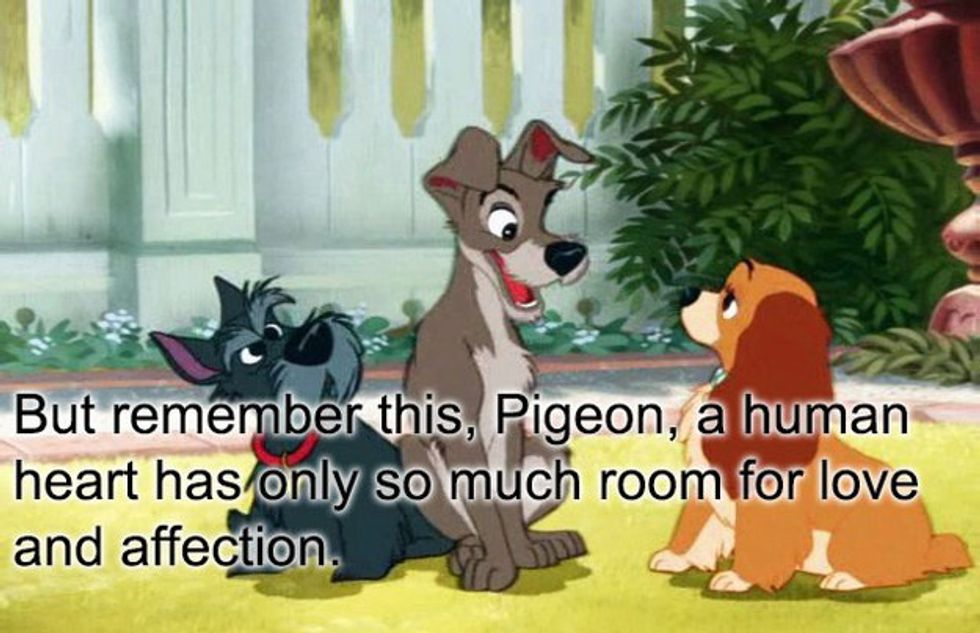 Don't give your heart to someone who doesn't deserve it.
5. The Hunchback of Notre Dame (1996)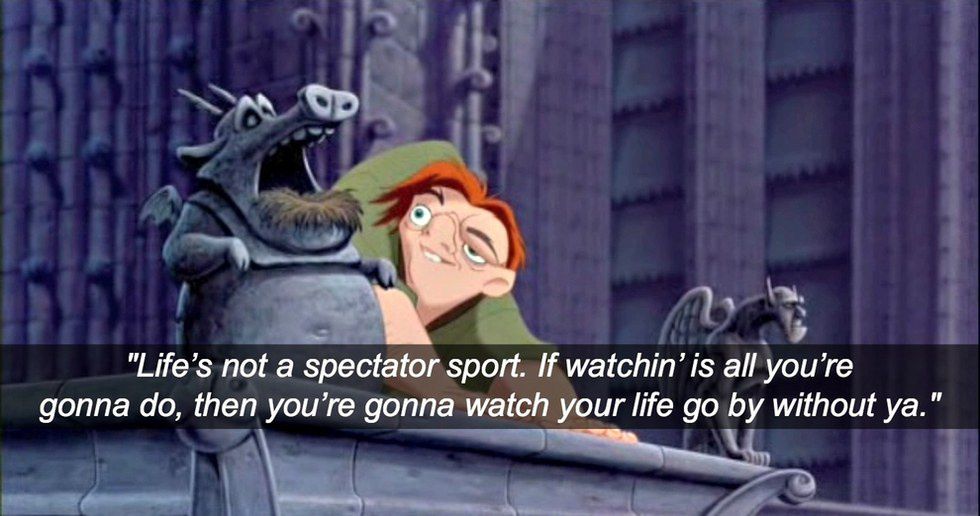 Take action and take control of your life.
6. Who Framed Roger Rabbit (1988)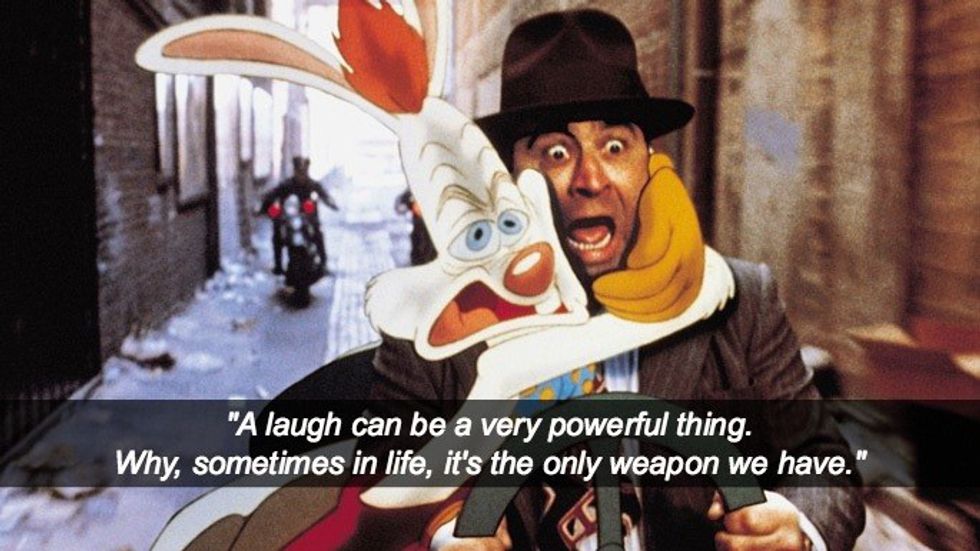 Laugh at your mistakes and your embarrassing moments; It will help you move on.
7. Lilo and Stitch (2002)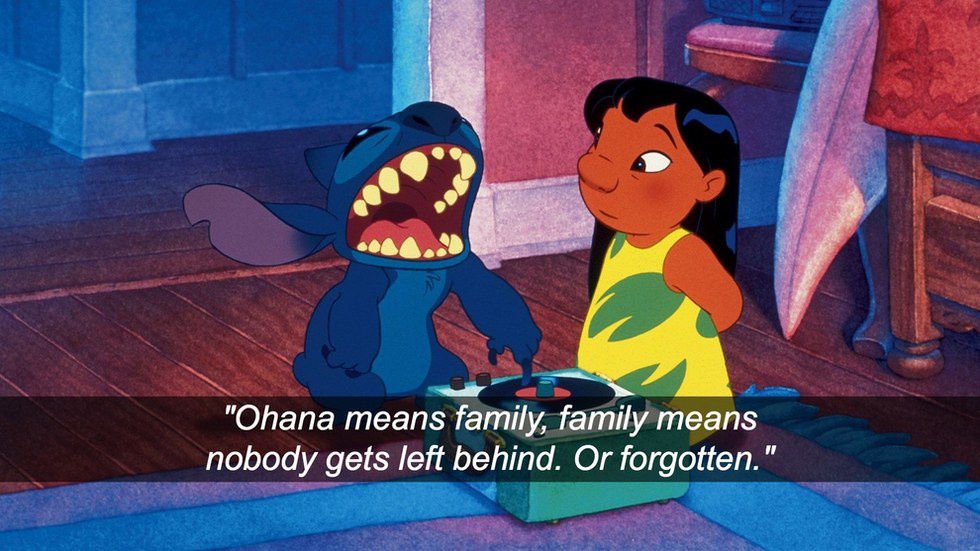 Family is blood. Always be there for your family.
8. Dumbo (1941)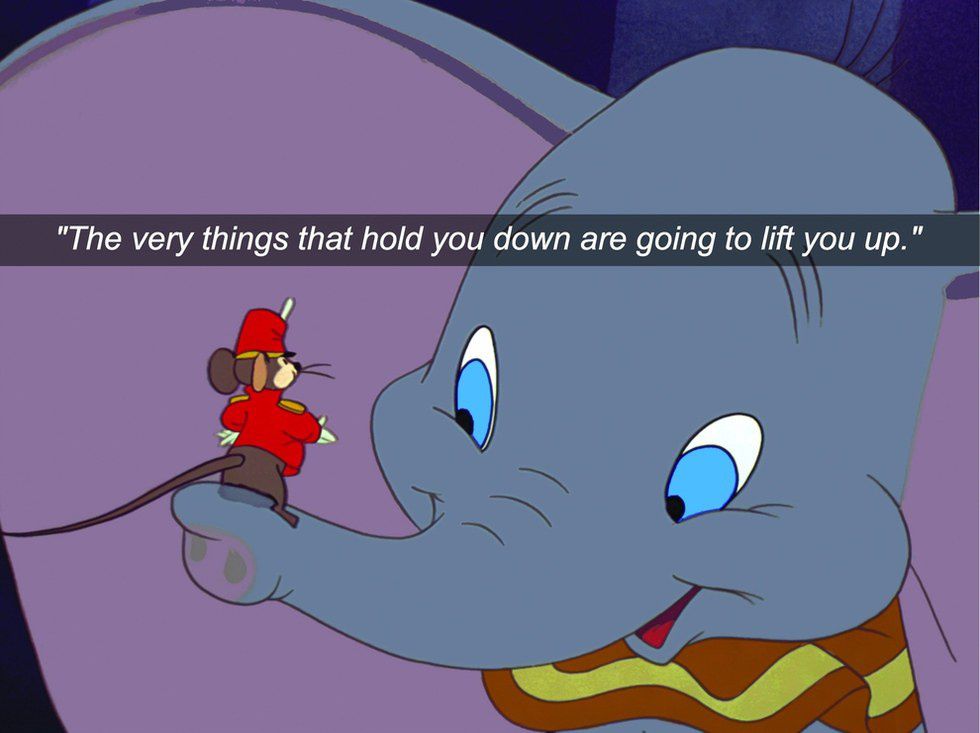 Everything in life is a learning experience, especially the tough times; They each come with a lesson.
9. Ratatouille (2007)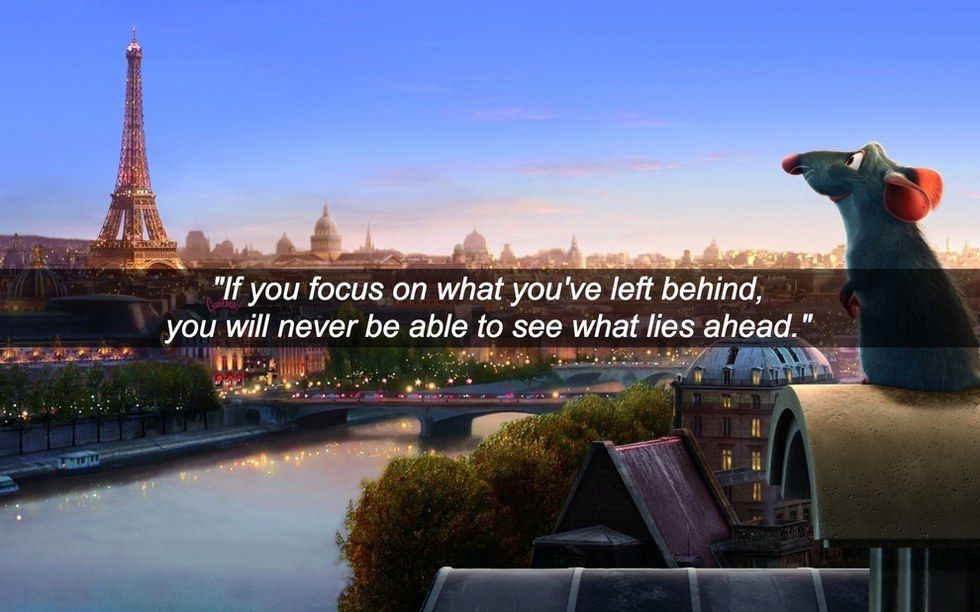 Keep pushing forward because tomorrow is a new day and you cannot change your past.
10. Oliver and Company (1988)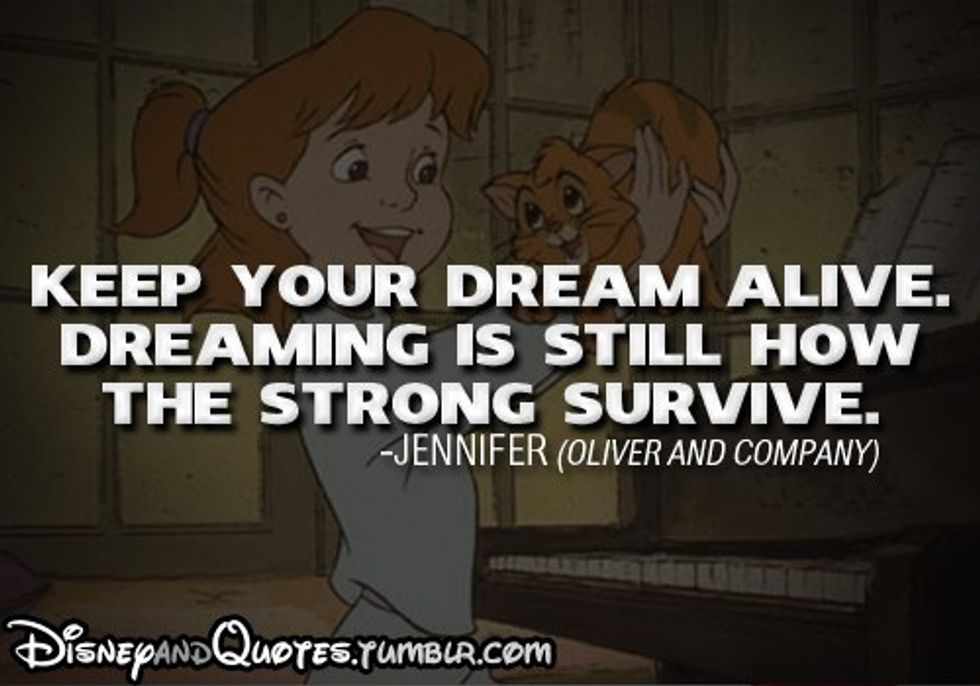 Dreams will push you to your limits. Never be afraid to chase what you want!