In times like these, it can become easy to be weary and restless, to have a soul that is lacking the kind of joy and hope that is promised to us in the scriptures. These ten verses serve as an uplifting reminder of the kind of joy that we are called to not only have, but also proclaim to others. More than that, these verses point us back toward the direction of choosing joy, and learning how to choose it each and every day.
James 1:2-3
Consider it pure joy, my brothers and sisters, whenever you face trials of many kinds, because you know that the testing of your faith produces perseverance.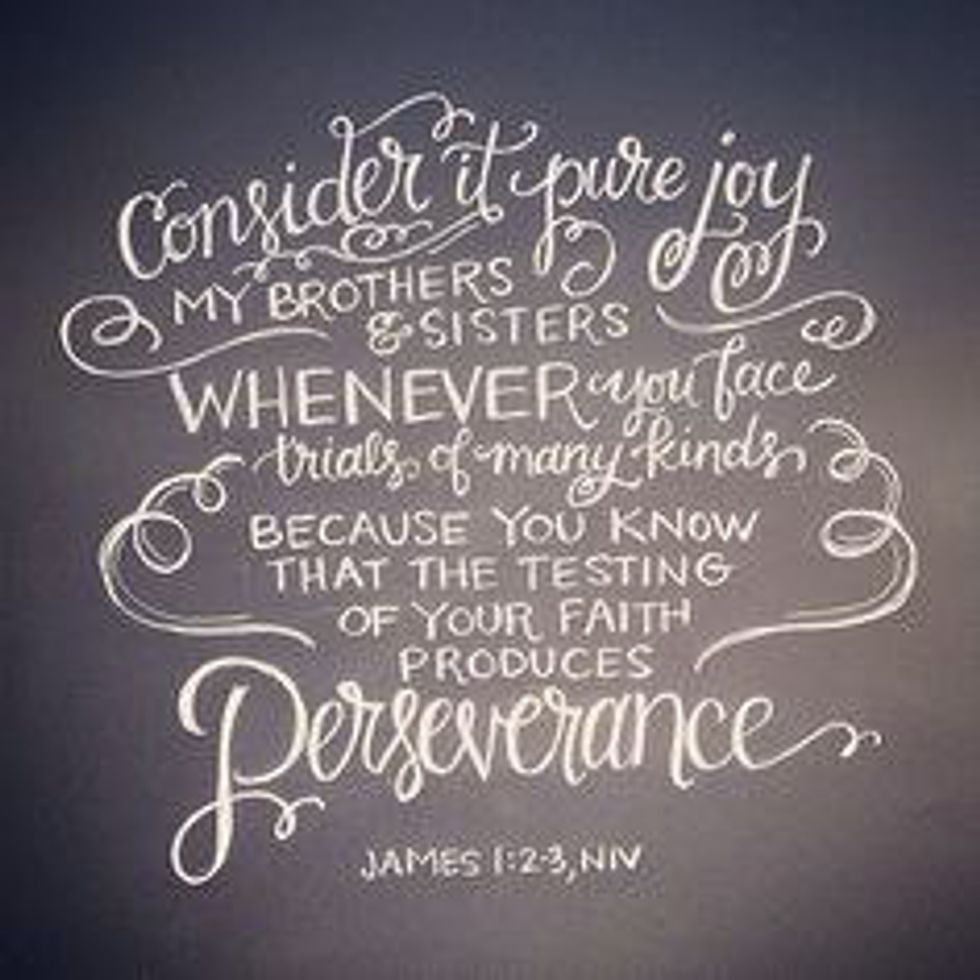 Romans 15:13
May the God of hope fill you with all joy and peace as you trust in him, so that you may overflow with hope by the power of the Holy Spirit.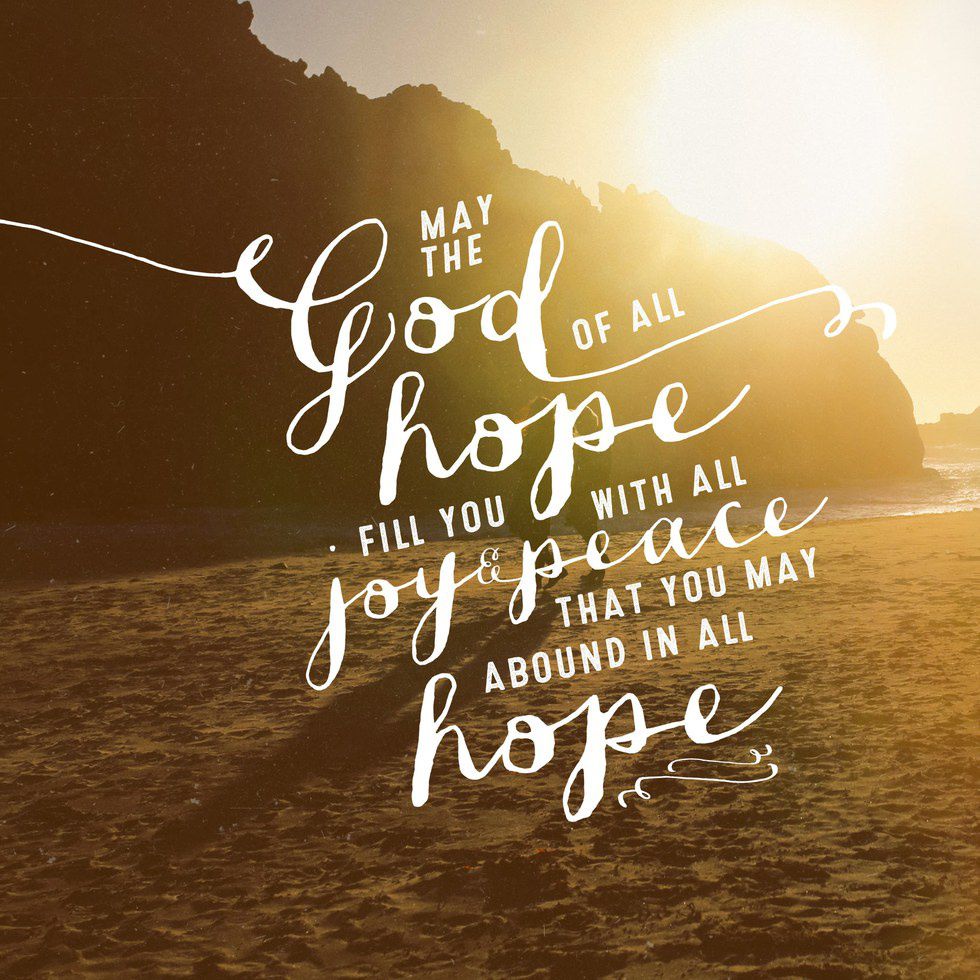 Nehemiah 8:10
Nehemiah said, "Go and enjoy choice food and sweet drinks, and send some to those who have nothing prepared. This day is holy to our Lord. Do not grieve, for the joy of the LORD is your strength."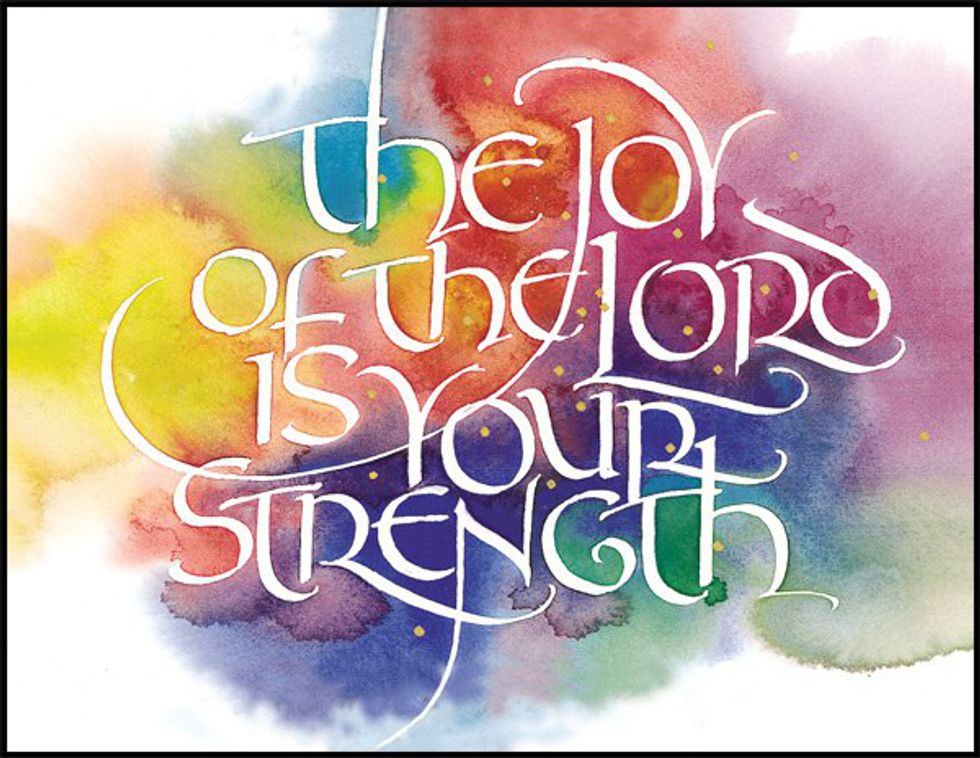 John 16:22
So with you: Now is your time of grief, but I will see you again and you will rejoice, and no one will take away your joy.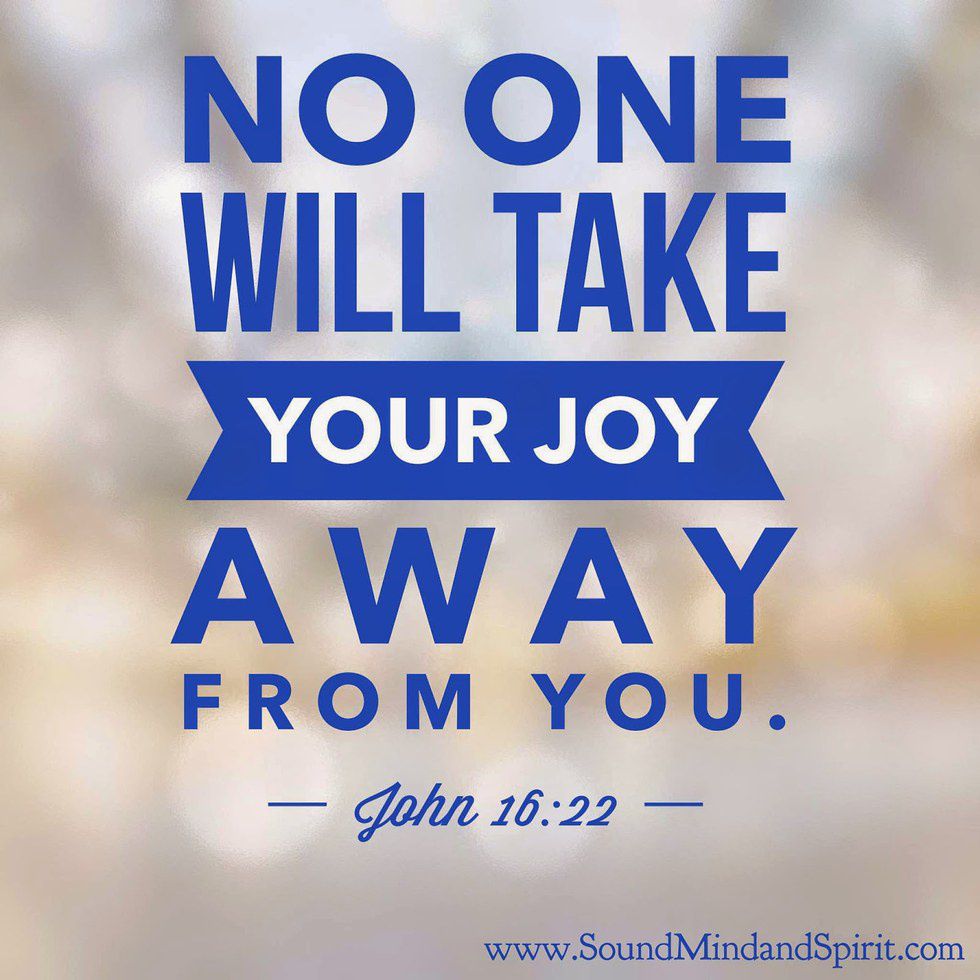 Isaiah 35:10
And those the Lord has rescued will return. They will enter Zion with singing; everlasting joy will crown their heads. Gladness and joy will overtake them, and sorrow and sighing will flee away.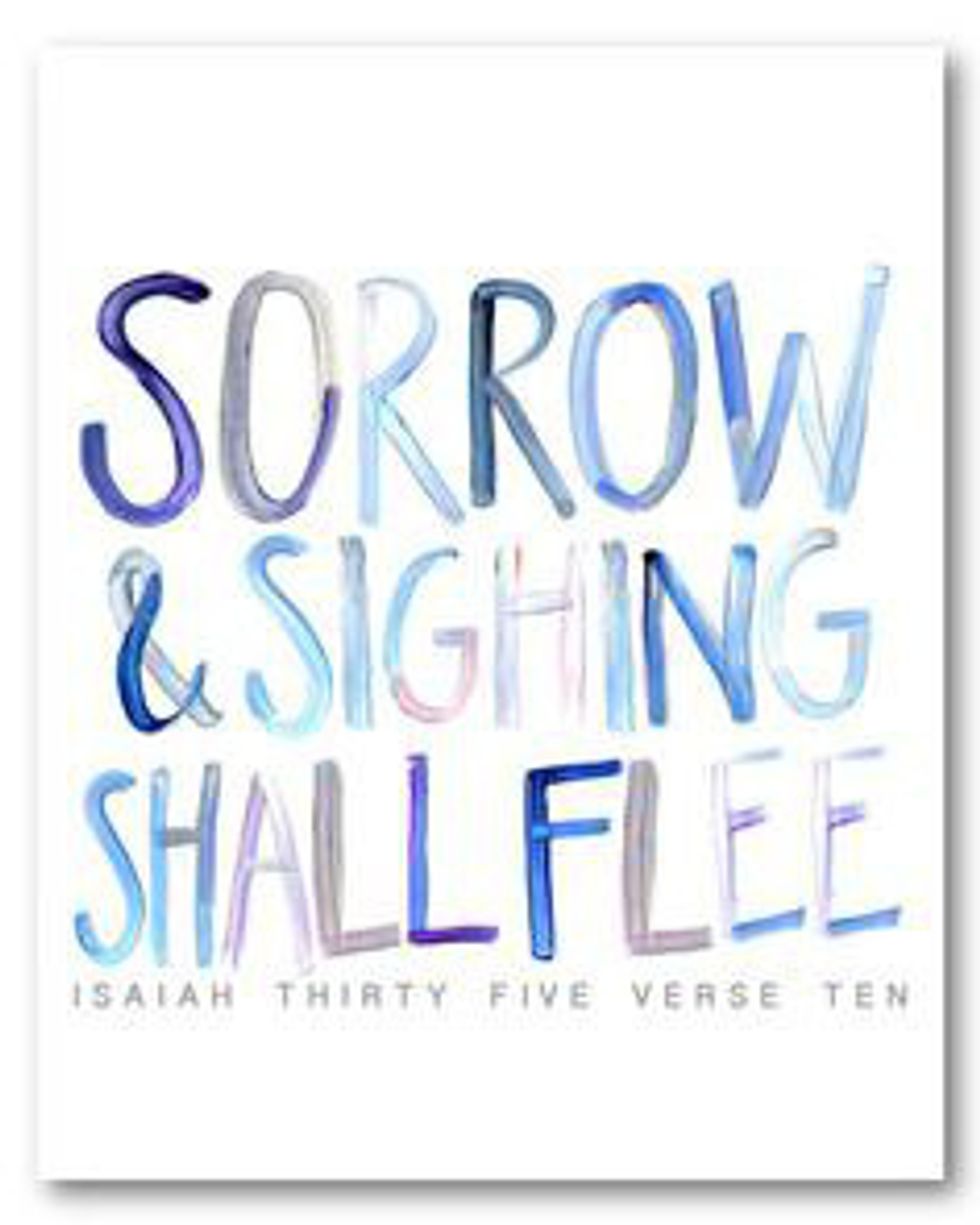 Psalm 16:11
You make known to me the path of life; you will fill me with joy in your presence, with eternal pleasures at your right hand.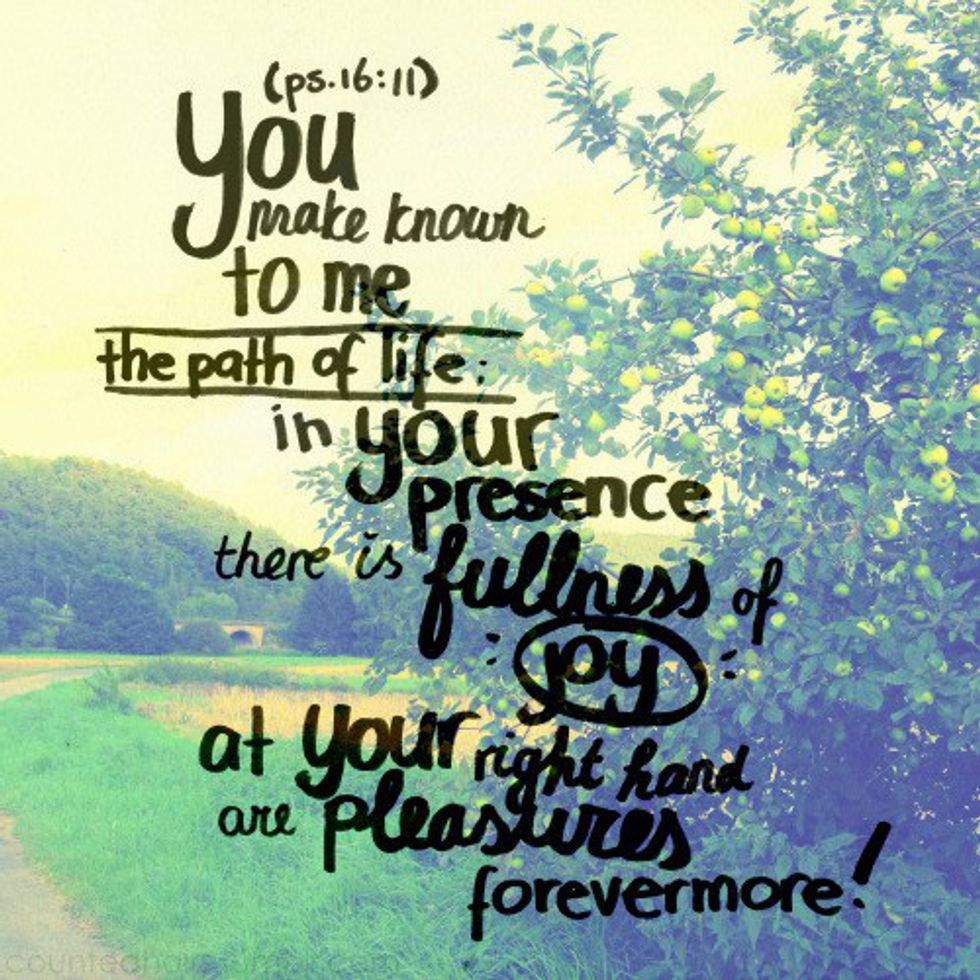 Psalm 27:6
And now my head shall be lifted up above my enemies all around me; Therefore I will offer sacrifices of joy in His tabernacle; I will sing, yes, I will sing praises to the Lord.
Psalm 92:4-5
For you make me glad by your deeds, Lord; I sing for joy at what your hands have done. How great are your works, Lord, how profound your thoughts!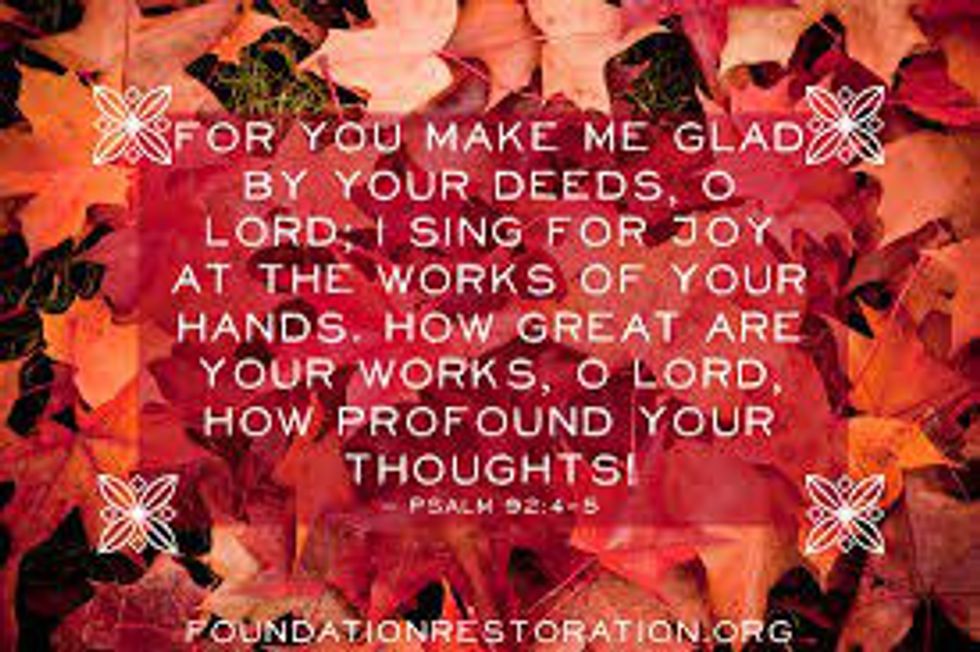 Psalm 126:2-3
Our mouths were filled with laughter, our tongues with songs of joy. Then it was said among the nations, "The Lord has done great things for them." The Lord has done great things for us, and we are filled with joy.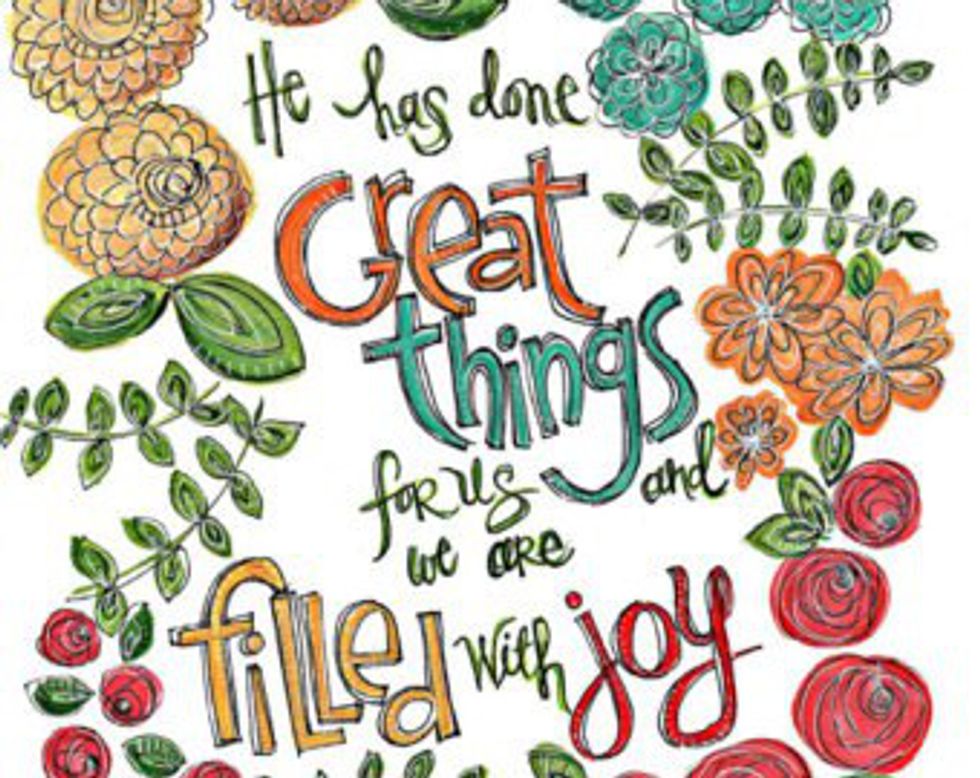 Psalm 28:7
The Lord is my strength and my shield; my heart trusts in him, and he helps me. My heart leaps for joy, and with my song I praise him