Door County is a quaint area in the northern part of Wisconsin. About an hour outside Green Bay, the county is home to a plethora of family-owned shops, galleries, and boutiques. That being said, it may be a little overwhelming on the first trip up to the tip of the peninsula as there are not many recognizable names -- especially in regards to eateries.
After 21 years of traveling to Door County, I have been able to experience most of the restaurants offered. Some are old, some are new, and in no way have I tried all of them. But here are some recommendations if you ever find yourself in the area.
1. Wickman House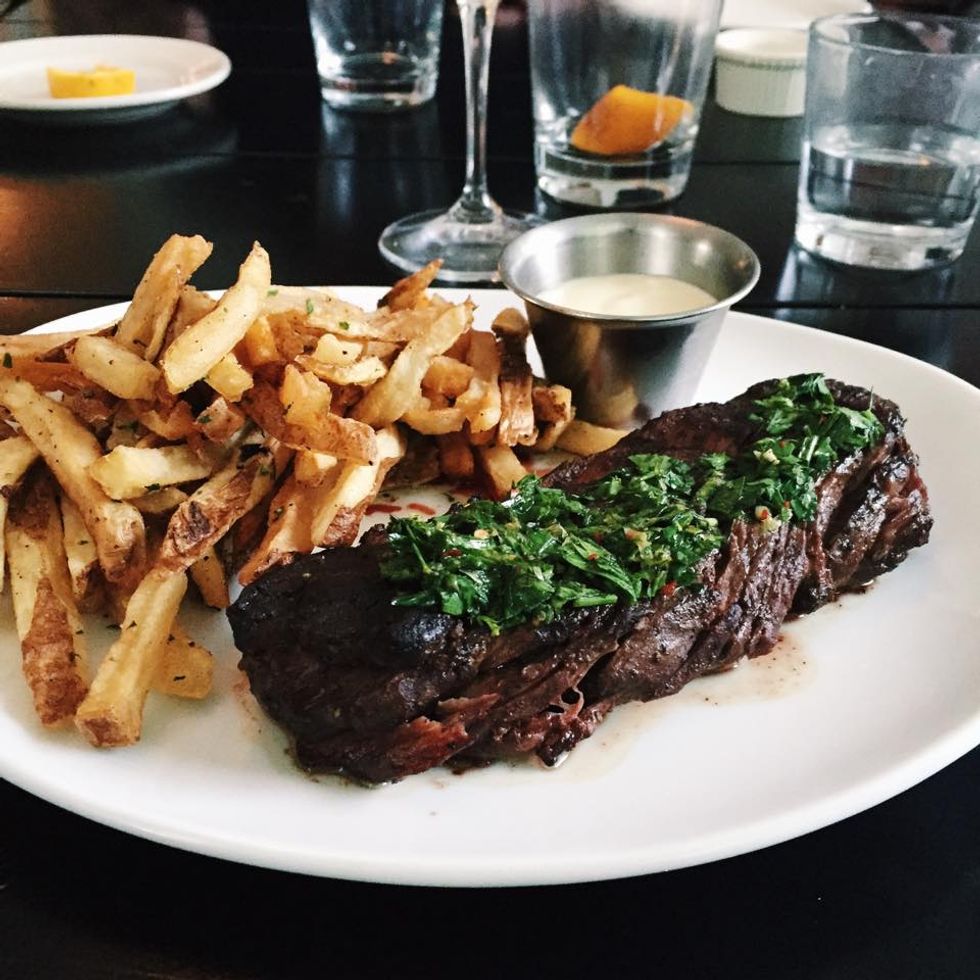 Location: Ellison Bay, WI

Price: $$$$
Recommendation: Organic Staggering Chicken
Wickman House never disappoints. No matter who you talk to, everyone is satisfied once they leave this hidden treasure in Ellison Bay.
2. Bier Zot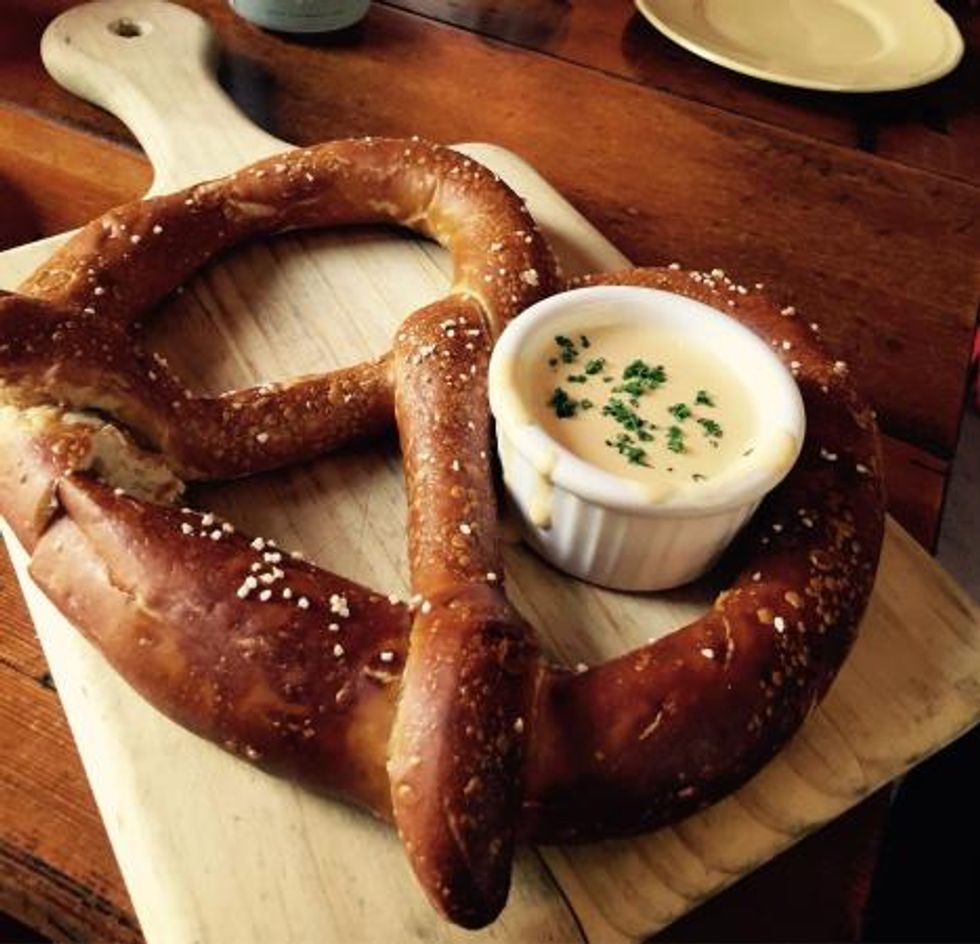 Location: Sister Bay, WI

Price: $$-$$$
Recommendation: Bierzot Bratwurst
This European-style restaurant in the center of Sister Bay is perfect for food and beer lovers. With excellent brews on tap and a great selection of food, you can't go wrong. Plus, the menu tells you what beers go best with what you order. How great is that?!
3. Wild Tomato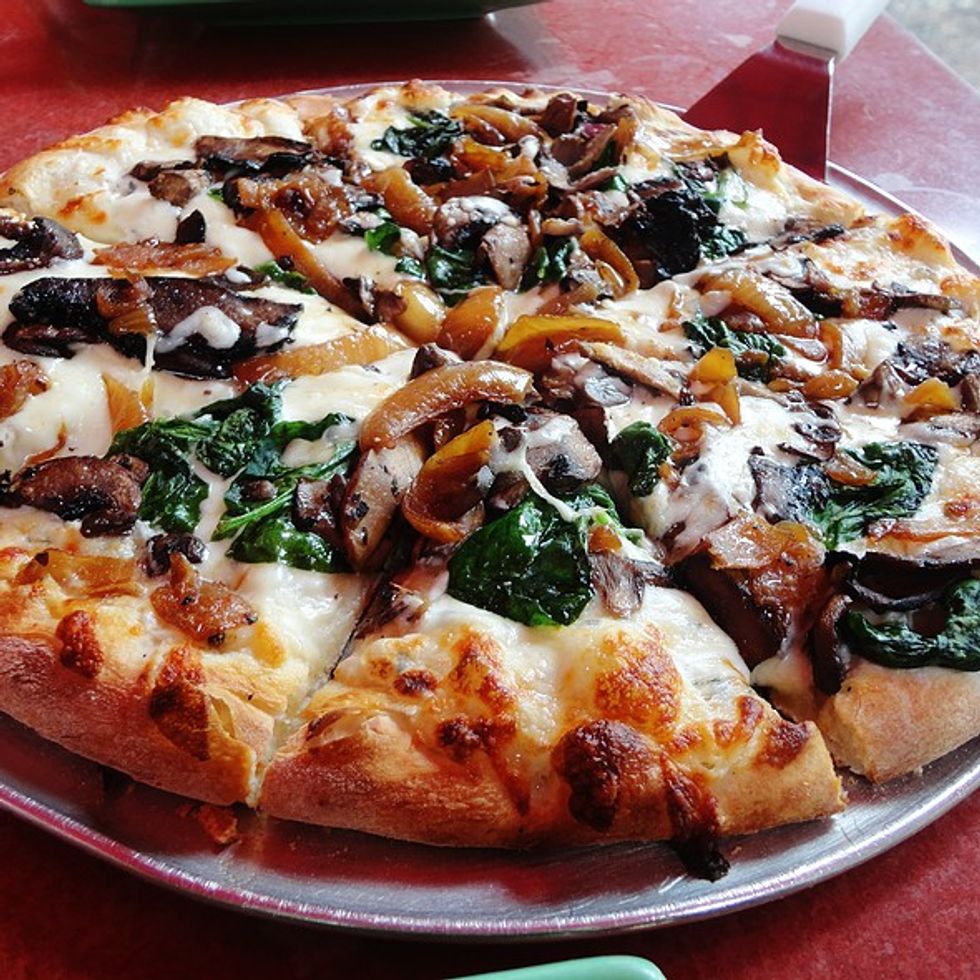 Location: Sister Bay, WI / Fish Creek, WI
Price: $$-$$$

Recommendation: Any pizza with sausage on it or the fried cheese curds
Wood-fired pizza is always a good idea. Owned by the same family as Bier Zot, Wild Tomato always offers great food. It seems you can never go wrong with any order. Every piece of pizza brought to the table will be gone by the end of the meal and everyone's stomachs will be ready to burst (but you'll be happy you stuffed yourself, trust me).
4. Summer Kitchen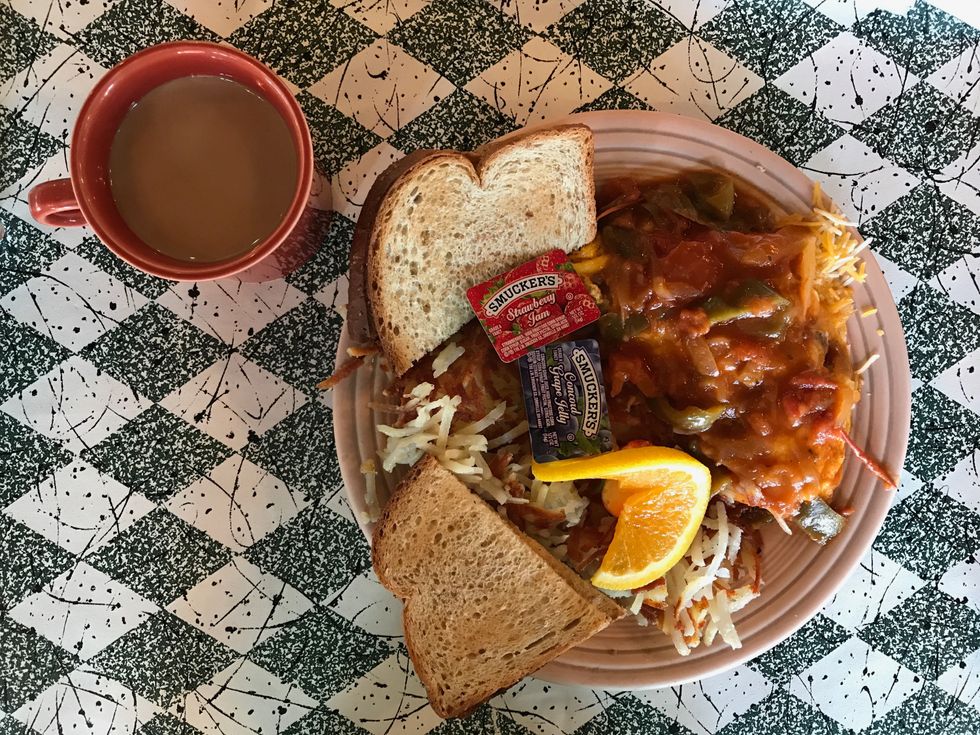 Location: Ephraim, WI
Price: $$-$$$

Recommendation: Soup. All the soup.

Summer Kitchen is a favorite for my family every time we go to Door County. Aside from the soup, we also recommend the cinnamon rolls, ranchero omelet, and chicken salad pita pocket, but really you can't go wrong with anything! Owned and operated by a local family, The Summer Kitchen will quickly become one of your favorite stops with its old-style atmosphere and friendly staff that will remember you year after year.
5. Fish Creek Grill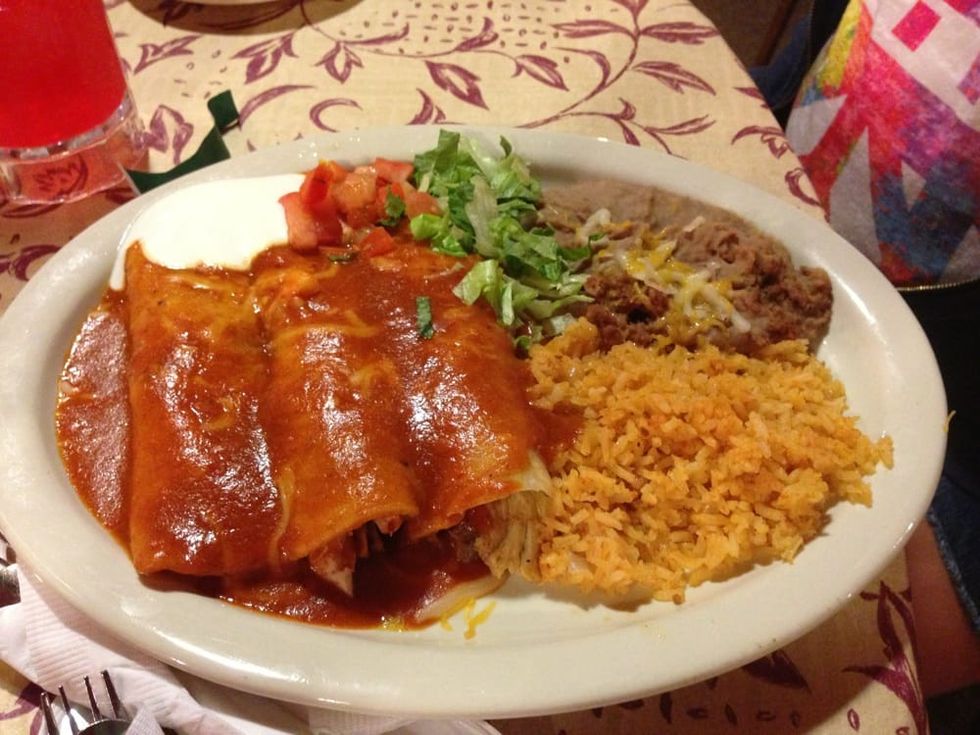 Location: Fish Creek, WI
Price: $$

Recommendation: Arroyo Burrito
If you are looking for authentic Mexican food, come here. If you are looking for American food, come here. If you are looking for breakfast, lunch, and dinner, come here. Owned by the same family as The Summer Kitchen, Fish Creek Grill offers a diverse selection of meals that spread across both the Mexican and American heritages of the owners. And just like at Summer Kitchen, you will be remembered and welcomed back with an enthusiastic hola the minute you walk through the door.
6. The English Inn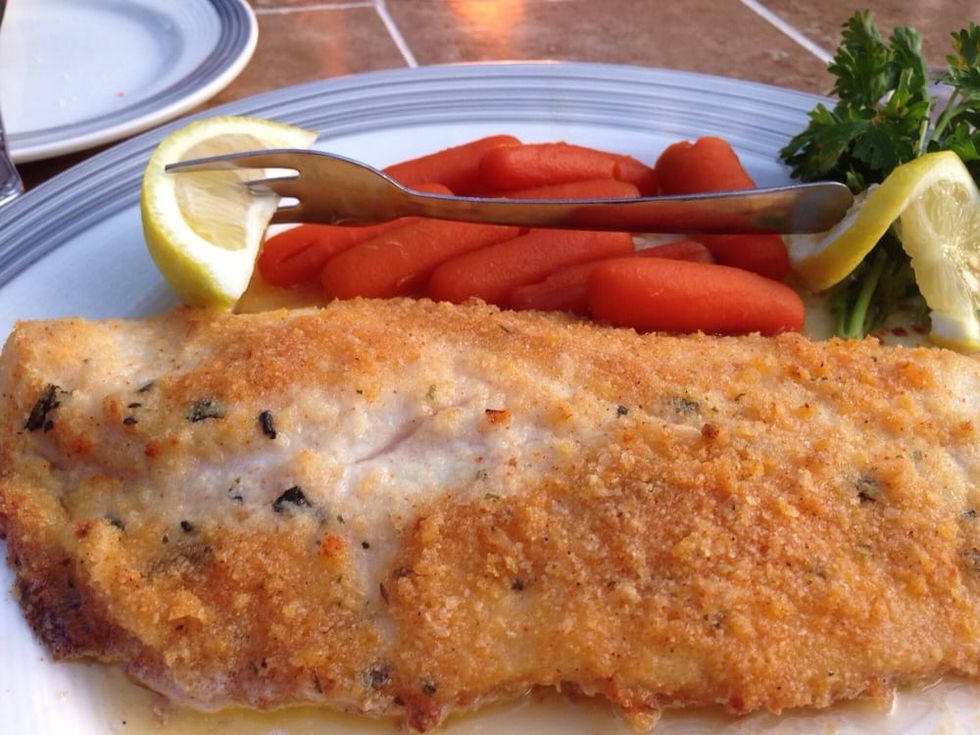 Location: Fish Creek, WI
Price: $$$
Recommendation: Grilled Salmon
The English Inn gives off some serious old English vibes. I mean, you're greeted by two giant knights on horses next to two giant flaming torches when you walk up the main entrance path! This is a great restaurant to enjoy a fancy dinner with the family, especially if you enjoy sea food. But don't fret -- even if you don't like fish (like myself) there are plenty of other amazing options to order as well!
7. Good Eggs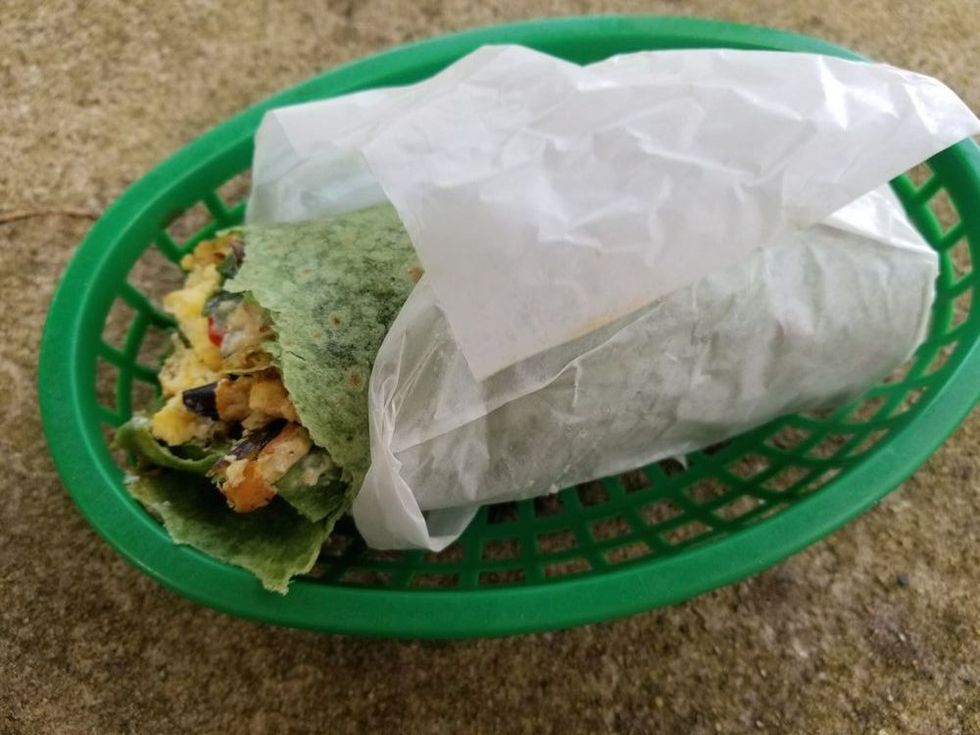 Location: Ephraim, WI
Price: $
Recommendation: Breakfast Burrito
If you are looking for the best breakfast burrito you've ever had in your life, you've found the right restaurant. If you're looking for anything else... sorry, you're out of luck. But the location of this little beauty is what really adds to the experience (or should I say eggsperience?). It's located directly across from the lake and the outside seating gives you a beautiful view while you devour your breakfast.
8. Blue Horse Beach Cafe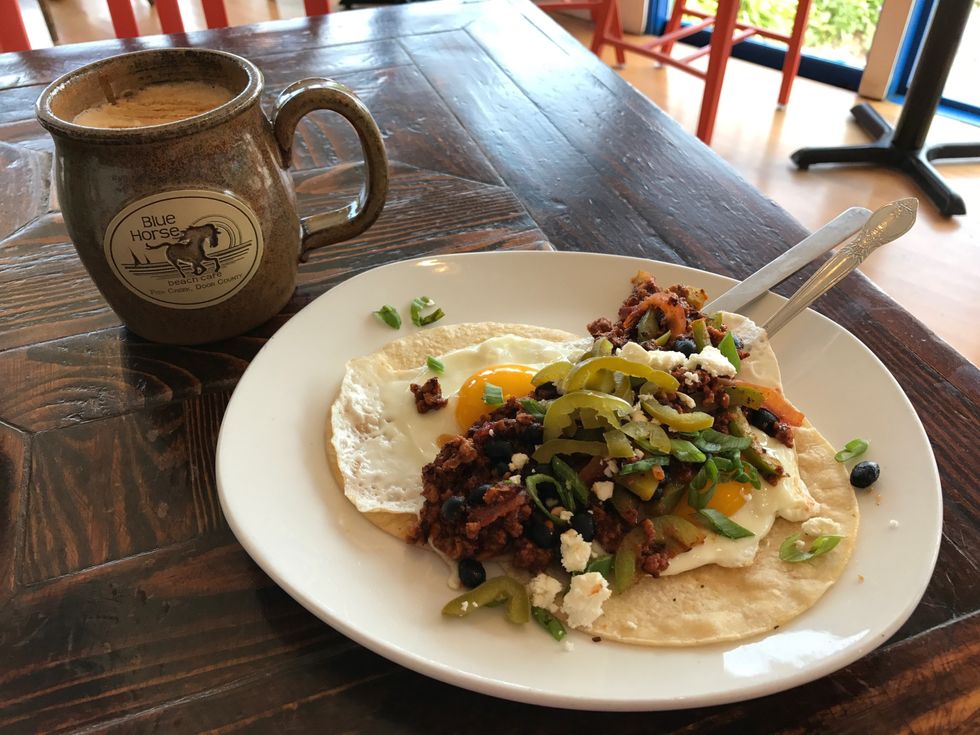 Location: Fish Creek, WI
Price: $
Recommendation: Huevos Rancheros
Known primarily as a coffee shop, Blue Horse is located at the end of the main strip of the Fish Creek shops directly across from the beach. So while you sit and sip your Chuck Norris (just order it -- trust me), you can look out over the beach and enjoy the fantastic view. But don't just try the drinks. Be sure to try out the many pastries and sandwiches offered (my Grammy swears by the cinnamon rolls) if only to get a chance to talk to the ever-enthusiastic owner who serves ALL the food directly to your table.
9. Wilson's Restaurant & Ice Cream Parlor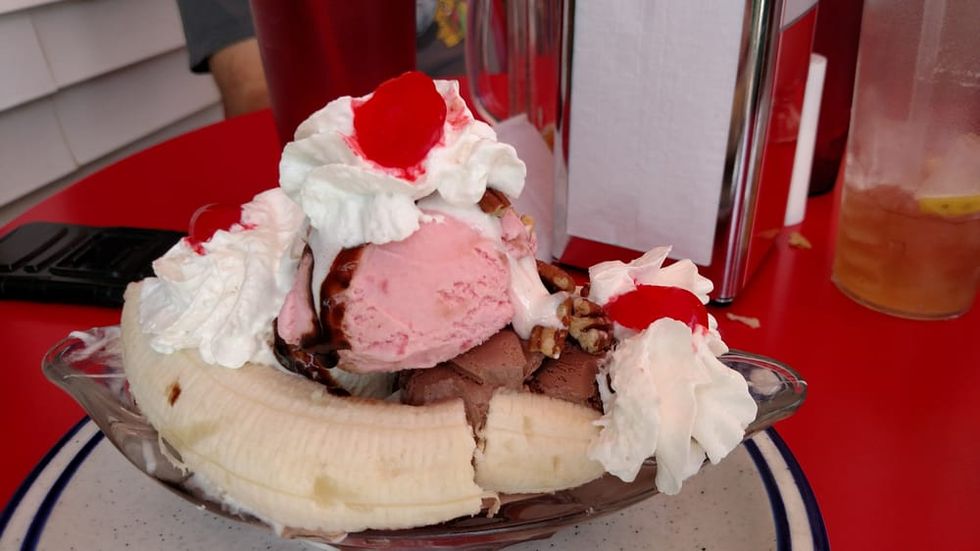 Location: Ephraim, WI
Price: $
Recommendation: ICE CREAM
Yes, you can eat at Wilson's and the food is definitely satisfactory, but most people go for one reason: the ice cream. With flavors that you literally will never see again in your life alongside everyone's classic favorites, Door County tourists flock to Wilson's day in and day out to have a taste of some of the best ice cream you will ever eat in your life. With indoor and outdoor seating available, come on in and enjoy the feel of a 1950s ice cream parlor (complete with a juke box) in the modern age.
10. Al Johnson's Swedish Restaurant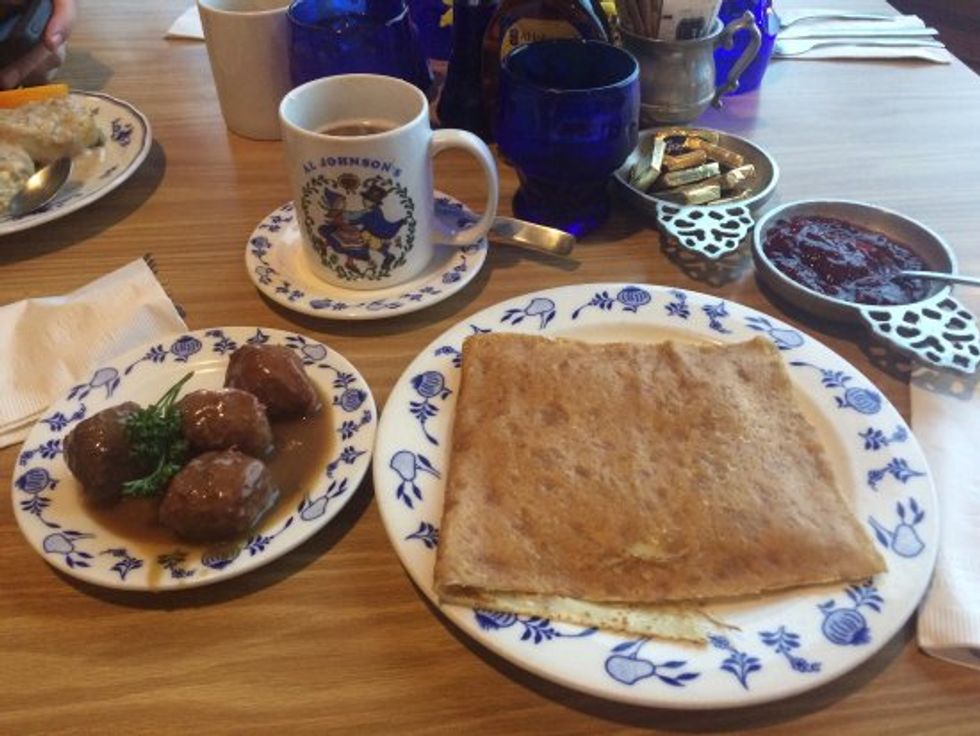 Location: Sister Bay, WI
Price: $$-$$$
Recommendation: Swedish pancakes and meatballs
If you have heard of any restaurant in Door County before, it is probably this one. And in case you forgot if you have -- ever hear about that restaurant where there are actual, living, breathing goats walking on the grass roof? Yup, that's this place. And the goats aren't the only appeal. The food is incredible! With breakfast served all day (trust me -- you'll want these pancakes at 8am or 8pm) and lunch and dinner starting at 11am, you will always find something to love in this iconic family owned joint across from the lake.
---
All photos are property of the author and the respective restaurant reviewers.