If you clicked on this, it's safe to say that you're a fan of Lin-Manuel Miranda. There are already plenty of articles explaining why he is an amazing human being and giving you all the reasons you need to love him, so I'll refrain from reiterating all of that and just give you something nobody can get enough of: Lin GIFs. Here are some adorable GIFs to make your bad day a little better and your good day a little brighter.
1. Dancing Lin

You would probably appreciate it more in video form than GIF form...
2. Excited Lin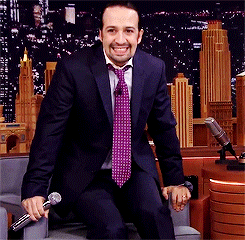 This one is a classic, and it's not hard to understand why.
3. Inspirational Lin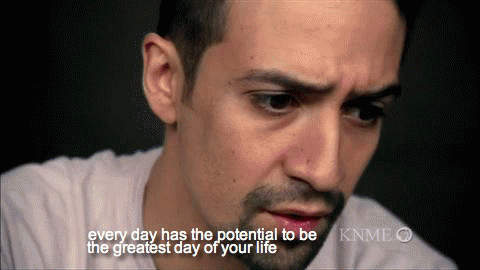 4. Honest Lin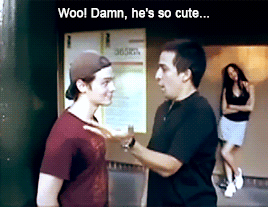 Hey, I had to squeeze Groffsauce in here somehow.
5. Comforted Lin

Okay, okay-- I'm done now. Back to Lin.
6. Little Lin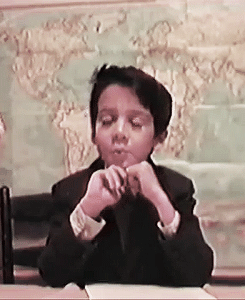 Kids don't get any cuter than that.
7. Laughing Lin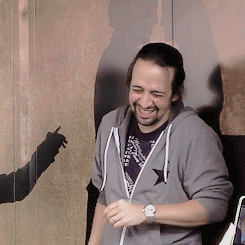 If this doesn't make you smile, I don't know what will.
8. Applauding Lin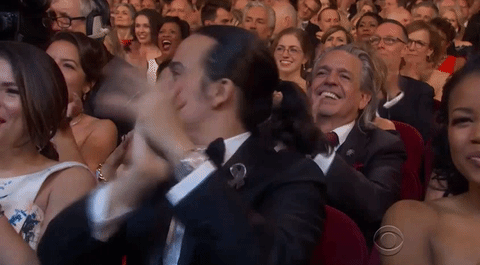 Just look at that happy face.
9. Pigtail Lin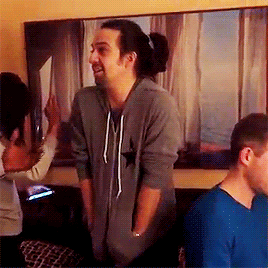 Only Lin can pull off pigtails.
10. Eyebrows Lin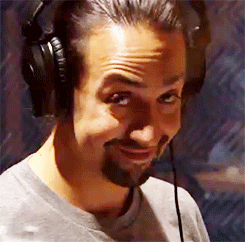 Save the best for last, right?