The moment I first ever heard of Zoe Deutch was when I heard that Richelle Mead's "Vampire Academy" sequel was being adapted into a movie.
I didn't know who she was, so I was really excited to see where it would go.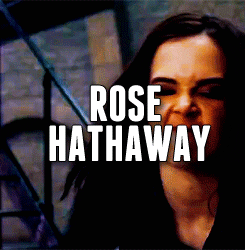 Giphy
And if you didn't know, "Vampire Academy" is about a seventeen year old Dhampir, a half vampire half human, Rose Hathaway, being, who's currently on the run from the Academy where she is trained to protect higher class vampires part of a vampiric court, Moroi, from the Strigoi, evil vampires that kill humans and Morois. Rose escaped with her best friend Lisa, the Moroi she is inclined to protect as her Dhampir, and through the novel we see these two characters unraveling mysteries and secrets all along while dealing with the crazy drama from high school.

Your somewhat typical, yet pretty badass YA novel. And let's not forget the forbidden love in which Rose happens to fall in with her 7-year older Russian instructors, Dimitri Belikov.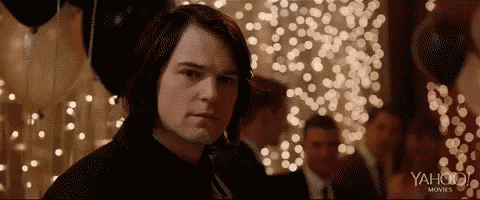 Giphy
Such your mysterious vampire hunter. I'm infatuated!
However, coming back to topic — although I would say a bit quirky, Zoey Deutch gave a Rose Hathaway I didn't know I needed. Badass wielding a metal stake ready to kill anybody who dared to harm Lisa. Humorous Rose who always knew how to crack inappropriate jokes in inappropriate times. She stole the job, although the cast also did a pretty good job.
So, to where I am trying to get, that was my first interaction with Zoey Deutch and then again in Beautiful Creatures, a movie based on the novel series by Kami Garcia. There, she played blonde, conservative Emily Asher. I loved to hate her. That's just who Emily is.
AND NOW! She is joining the Zombieland 2 cast as yet another blonde- Madison! A movie which happens to be one of my favorite movies, and I've been waiting to see a sequel to this story I've seen so many times. Like, a lot.
Too many to count ~
Especially seeing Emma Stone play Wichita once more. And also excited to see more of Tallahassee's love for twinkies.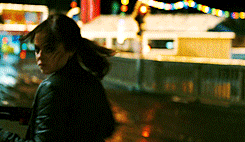 Giphy
The movie comes out October 18, 2019, and trust me I am going to go watch it opening weekend. We can talk more about it then.