One of my favorite things to do while I'm relaxing in bed is to listen to YouTube covers. It's a fun way to find new music, and to help undiscovered artists gain a few more views and help promote their music. So I decided to compile a list of some of my favorite YouTube covers!
Who knows, you might love them just as much as I do! So give one or two a listen!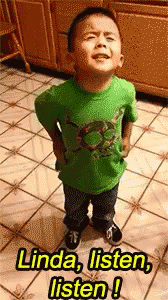 ---
1. Caleb and Kelsey - My Heart Will Go On
Caleb and Kelsey do a beautiful rendition of 'My Heart Will Go On' by Celine Dion. Not only did I love the cover, but I also really enjoyed the music video! ...Fun fact, they're also married which makes this duet even more beautiful!
2. Samantha Harvey - Can't Help Falling In Love With You
Not only is Samantha beautiful, but she also has a great singing voice!

3. Victoria Justice & Max Schneider - Maroon 5 Medley

Actors Victoria Justice and Max Schneider teamed up and did this awesome Maroon 5 medley with Kurt Schneider. This music video is really unique because they post the lyrics all throughout the house they're in. Putting lyrics in picture frames, writing on windows, writing on walls. It's a definite must see and listen!

4. Victoria Justice & Max Schneider - Holiday Medley
I know. No one wants to think about Christmas yet, we haven't even celebrated Halloween yet! But with this cover, it's another amazing medley by Victoria Justice & Max Schneider with the help of Kurt Schneider! This video is a little different, they use a variety of cellphones to make a unique and different holiday video! So if you're in the mood to get excited for Christmas give it a listen!

5. Nathan Smith - Let It Go

Let It Go. Who DOESN'T know this song? Well Nathan Smith decided to make his own cover... with a twist. It's a rock cover and another YouTuber decided to make a male animation to go with it. It's pretty impressive if you ask me!

6. Celine Tam and Jeffery Li - You Raise Me Up

Celine Tam made her debut on America's Got Talent this season. 2 years ago at the age of 7 she and Jeffery Li did a wonderful cover of You Raise Me Up. You won't believe they're only 7 and 9!

7. Patrick Carroll - Somewhere Over The Rainbow

Somewhere Over the Rainbow will never be as good as when Israel Kamakawiwoʻole sang it, but this guy... well he hit the nail on it! Extra credit since he also plays the Ukulele along with it!

8. Rhett Price & Josh Knowles - I Knew You Were Trouble
While this wasn't a singing cover, it was an amazing instrumental cover that just had to make my list because it's so well done! As someone who used to play an instrument, I definitely give these guys credit. This type of skill, doesn't happen overnight and should definitely be noticed!

9. Michael Constantino- 2016 Mashup

While this mashup was totally choreographed, it was amazing none the less! I had this song on repeat for what felt like forever! While he has made other mashups, this is definitely my favorite mashup of his!

10. Greyson Chance - Paparazzi

Remember him? Greyson Chance... Well he received a record contract and fame after this moment. He's now 20 years old and while I have no idea what he's doing now, this cover has stuck with me even after 7 years when it first surfaced in 2010.

11. Somo - Stand By Me

Somo has a unique distinctive voice that most people notice right away. This is one of my favorite covers by him and I'm hoping you'll enjoy it just as much as I have!
12. Angelica Hale - Girl On Fire

Finalist on America's Got Talent, Angelica Hale will blow you away with her pipes. Watch her kill Alicia Key's song 'Girl On Fire', you won't be disappointed!

13. Nick Pitera - Disney Medley

Nick Pitera has been a favorite of mine every since his cover of 'A Whole New World'. (<--- Go listen to that too!) but this medley he put together was absolutely phenomenal! He does both the male and female voices, his range will not disappoint you! If that's not enough to make you listen, his adorable music video with props will make it equally as entertaining!

---
Wasn't that an awesome list of covers? I hope you at least found one that you really love if you haven't already heard it!