The Indianapolis EDM music scene is a constantly growing and booming underground culture; from house music night at Social to big names at The Vogue. With a multitude of venues to choose from and many production companies contributing, it's not uncommon to be able to attend two or three different EDM shows per night. And it is Indianapolis that Lithuanian-American producer, Ejion, found his home.
Born in Chicago to Lithuanian parents, Ejion became involved with The Chicago Youth Concert Orchestra. As a drummer, he cut an EP with Teratological Nightmare while attending Ball State University for Music Media Production. It was in college that he got his hand at DJing and producing with the Muncie EDMC.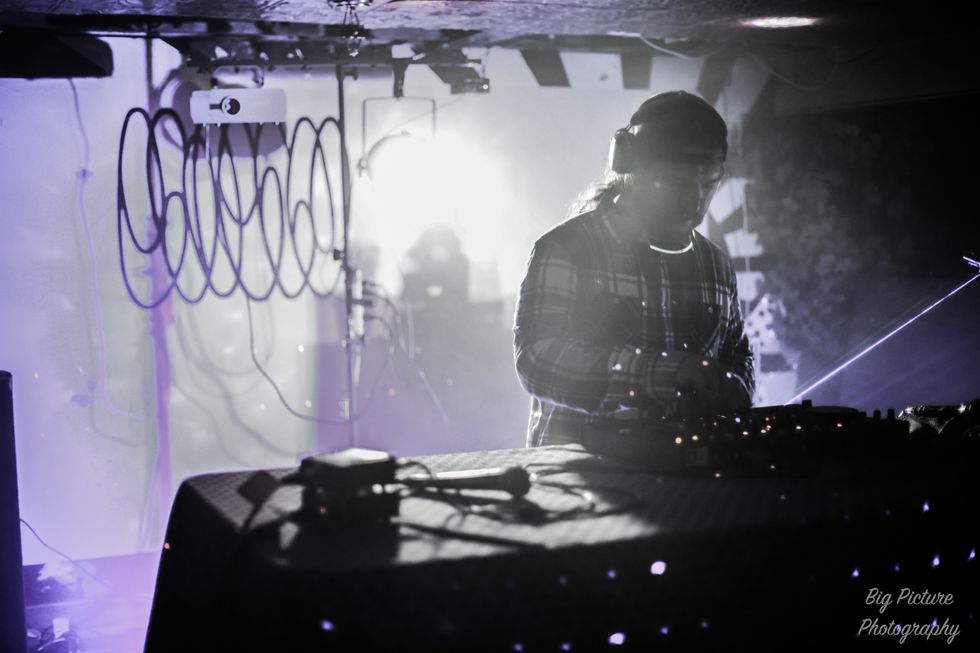 Ejion moved to Indianapolis in July of 2017 and quickly became involved with the music scene there. Most recently he released a two track EP titled "The Sun and Moon" which includes a "Sisters of the Moon" remix. Ejion dedicated the EP to his girlfriend of two years whom he refers to as his "sun and moon."

Do you feel this EP is different than what you normally release?

I feel that the style goes back to roots where I complete super sauw synthesizers to create an epic atmosphere. I've always loved chord progressions so I tried to incorporate more harmonies to enhance the listening experience.

Why did you chose "Sisters of the Moon" to remix?

Well, I know that my girlfriend loves Fleetwood Mac and she herself is a

"sister of the moon." So I thought it would be fitting to use it as the track since the EP is dedicated to her.

Tell me more about girlfriend?


She is strong and gives people life, she pushes through whatever comes her way. "The Dawning" is the soundscape of the rising sun which represents her strength and life. It was actually part one of her Valentine's Day gift, the second part was a scarf from Ukraine.










So far this year Ejion has released an EP and two singles; "You Dream" and "Mask Off Remix." Ejion has more tracks and EPs scheduled for release later this year. Aside from music production and DJing, Ejion works as a production manager for Real Metal Reviews owned by his brother.
Ejion continues to stay involved with the Muncie EDMC as wel as New Hippies Entertainment. His next Muncie show will be at Muncie Gras on Saturday, March 24.
Until then, you can catch him at a few different Indy bars. House of Babylon room at The Melody Inn on March 13 and Saint Patrick's Day at the Glowroom of 247 Skybar.
Ejion will be at Altered Thurzdaze: Ejion & Friends with BAI, Ventura, and Kados on March 8 at The Mousetrap.