.
1. Bridge of Clay, by Markus Zusak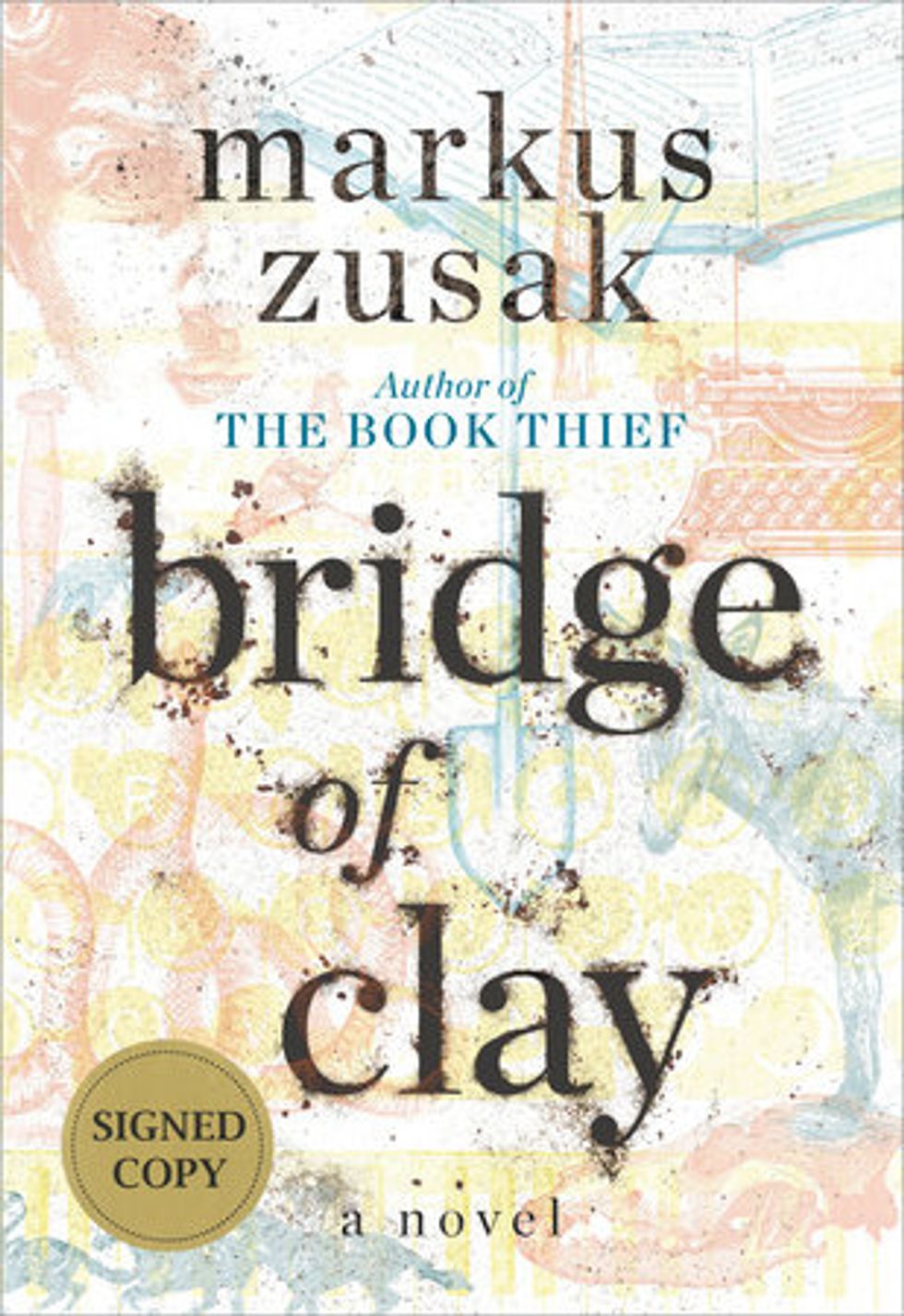 Barnes and Noble
Released a week ago, this holds its place at #1 of Barnes and Noble's top new releases. This is his first release since his most famous work, The Book Thief, which was published in 2005.
Bridge of Clay is a breathtaking story about five brothers who grow up together going by their own rules. As the Dunbar boys learn how to navigate the adult world, they discover the shocking secret behind their father's disappearance.
As a greatly anticipated new release, it's no surprise that critics are raving about the novel:
"One of those monumental books that can draw you across space and time into another family's experience in the most profound way." —The Washington Post

"Mystical and loaded with heart, it's another gorgeous tearjerker from a rising master of them." —Entertainment Weekly

"Devastating, demanding and deeply moving." —Wall Street Journal
2. A Very Large Expanse of Sea, by Tahereh Mafi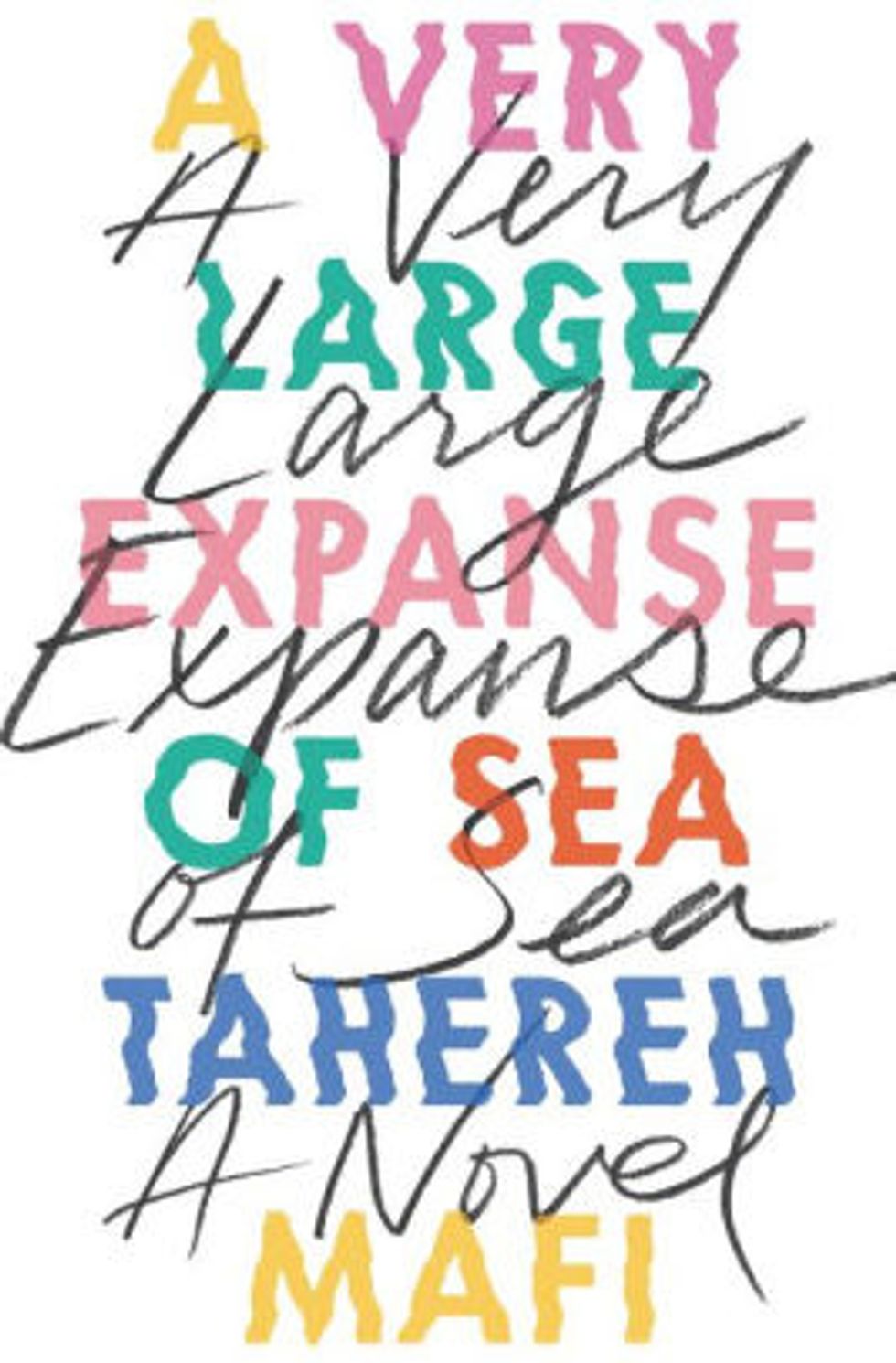 Barnes and Noble
Labeled by Barnes and Noble as one of "This Fall's Biggest Books For Teens," this powerful novel has recently been long-listed for the National Book Award for Young People's Literature! The New York Times and USA Today bestseller has commented that this new release is inspired by her own experiences with first love, fear, and prejudice.
Here's the synopsis, according to Google Books:
It's 2002, a year after 9/11. It's an extremely turbulent time politically, but especially so for someone like Shirin, a sixteen-year-old Muslim girl who's tired of being stereotyped.
Shirin is never surprised by how horrible people can be. She's tired of the rude stares, the degrading comments—even the physical violence—she endures as a result of her race, her religion, and the hijab she wears every day. So she's built up protective walls and refuses to let anyone close enough to hurt her. Instead, she drowns her frustrations in music and spends her afternoons break-dancing with her brother.
But then she meets Ocean James. He's the first person in forever who really seems to want to get to know Shirin. It terrifies her—they seem to come from two irreconcilable worlds—and Shirin has had her guard up for so long that she's not sure she'll ever be able to let it down.
3. Dear Evan Hanson: the Novel, by Benj Pasek, Justin Paul, Steven Levenson, and Val Emmich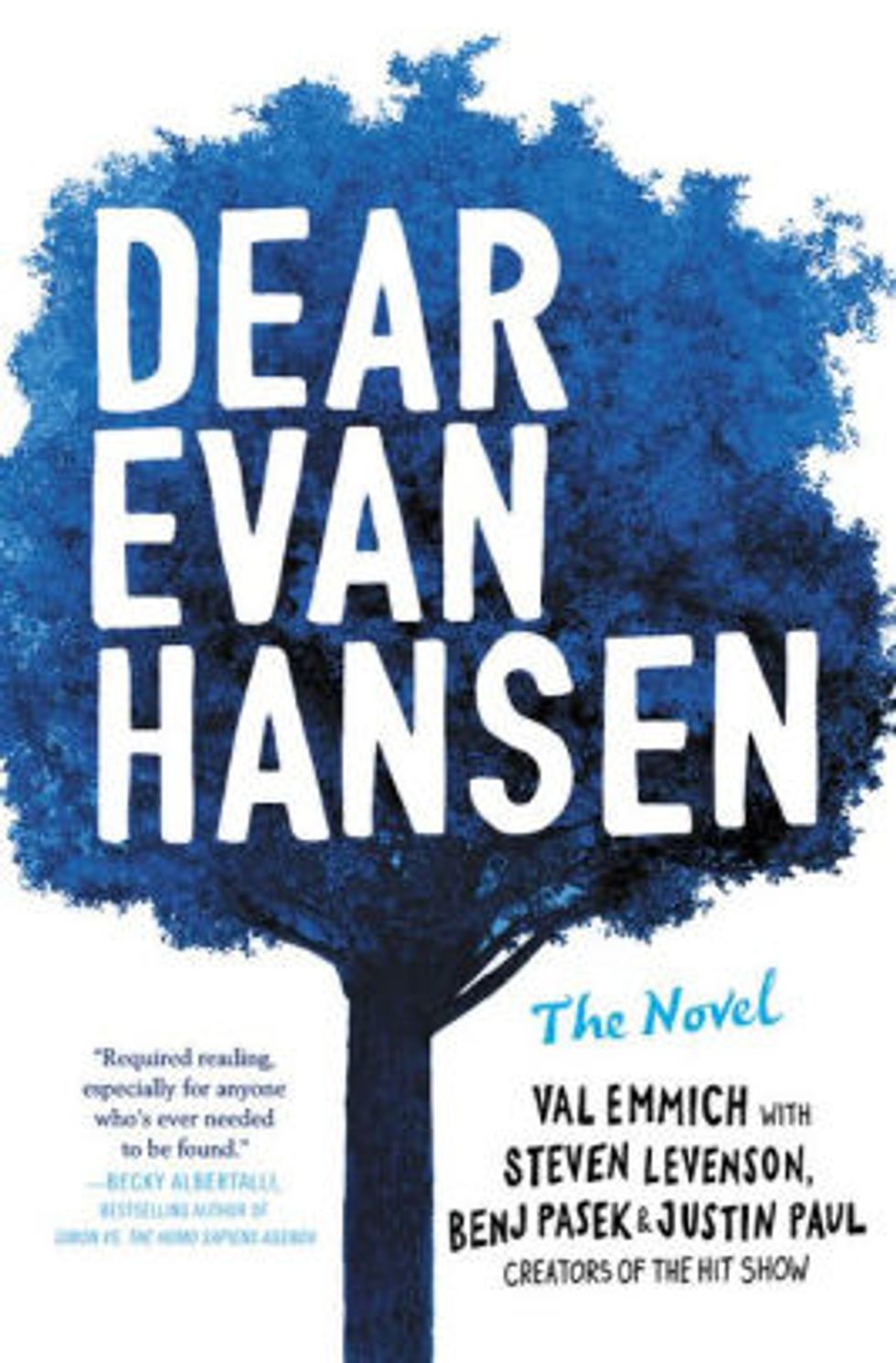 Barnes and Noble
From the famous creators of the iconic Broadway show, this novel is based on the Tony Award-winning Best Musical. In this beautiful and thought-provoking story about a once-invisible teenager name Evan Hanson and his experience learning and growing before, during, and after his best friend Conner's death.
Here's the synopsis, according to Google Books:
Dear Evan Hansen,

Today's going to be an amazing day and here's why...

When a letter that was never meant to be seen by anyone draws high school senior Evan Hansen into a family's grief over the loss of their son, he is given the chance of a lifetime: to belong. He just has to stick to a lie he never meant to tell, that the notoriously troubled Connor Murphy was his secret best friend.

Suddenly, Evan isn't invisible anymore--even to the girl of his dreams. And Connor Murphy's parents, with their beautiful home on the other side of town, have taken him in like he was their own, desperate to know more about their enigmatic son from his closest friend. As Evan gets pulled deeper into their swirl of anger, regret, and confusion, he knows that what he's doing can't be right, but if he's helping people, how wrong can it be?

No longer tangled in his once-incapacitating anxiety, this new Evan has a purpose. And a website. He's confident. He's a viral phenomenon. Every day is amazing. Until everything is in danger of unraveling and he comes face to face with his greatest obstacle: himself.

A simple lie leads to complicated truths in this big-hearted coming-of-age story of grief, authenticity and the struggle to belong in an age of instant connectivity and profound isolation.
4. Kingdom of Ash, by Sarah J. Maas
As the seventh and final installment of the critically acclaimed Throne of Glass series, Kingdom Of Ash releases on October 23rd.
Years in the making, author Sarah J. Maas has said herself on Instagram, "I can't even begin to tell you guys how overwhelming and bittersweet it was to send in this book [...] and how my heart feels to look back on this wild, magnificent journey (that has literally spanned half of my life)." Sarah J. Maas began writing the bestselling Throne of Glass Series when she was just sixteen years old! Impressive!
Make sure to read all six previous books before picking this one up!
Here's the synopsis, according to Google Books:
Aelin Galathynius's journey from slave to assassin to queen reaches its heart-rending finale as war erupts across her world ...
She has risked everything to save her people – but at a tremendous cost. Locked in an iron coffin by the Queen of the Fae, Aelin must draw upon her fiery will to endure the months of torture inflicted upon her. The knowledge that yielding to Maeve will doom those she loves keeps her from breaking, but her resolve is unravelling with each passing day...
With Aelin imprisoned, Aedion and Lysandra are the last line of defence keeping Terrasen from utter destruction. But even the many allies they've gathered to battle Erawan's hordes might not be enough to save the kingdom. Scattered throughout the continent and racing against time, Chaol, Manon, and Dorian must forge their own paths to meet their destinies. And across the sea Rowan hunts to find his captured wife and queen – before she is lost to him.
Some bonds will deepen and others be severed forever, but as the threads of fate weave together at last, all must fight if they are to find salvation – and a better world.