It's week 6 of my last semester of college and writer's block has hit me hard. Some days I'll write 17 pages and brain dump and or expand something, and other days my brain is empty and I'm thinking of food, instead of the story I am trying to write for class.
I thought taking 3 writing workshop classes this semester would be great. I love writing. I love creating new pieces all the time, and the amount of writing I do keeps me accountable as a writer outside of the classroom. This semester I have to write 1-2 poems a week, 2 writing exercises and read 5 poems a week, and 6 short stories a week. People ask, "How do you do it?"
Can I be honest? I skim a lot of the time. I barely have time to eat more than a meal a day, and my brain is fried by the time my head hits the pillow. Am I in over my head? Probably, but I just want that diploma in my hand and be done with school after five years.
Whenever I say, "Man I have writer's block," a lot of my non-English majoring friends agree.
Yet we aren't talking about the same kind of writer's block.
They're talking about writing an essay off of a lecture or a book from class, and I'm writing about creating a world or writing a poem to what form was due that week to be picked apart in class.
Many nights I sit in my bed with a blank Microsoft Word document open, books opened around me and a cup of tea next to me with a blank brain. My brain is as blank as that document. Sometimes I think I'm in over my head being a creative writing minor, like what the hell am I gonna write when I'm out of school?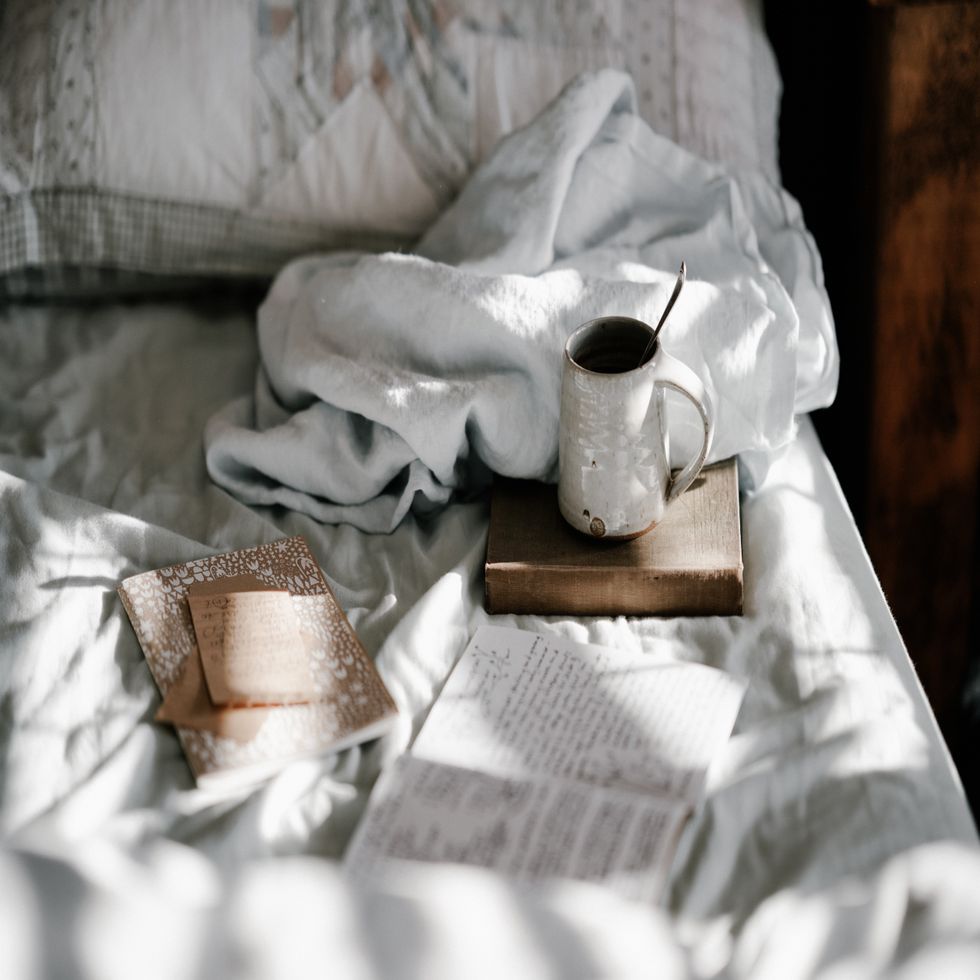 https://unsplash.com/photos/52AAiXWoVi0
I mean, I have two separate stories I'm working on that I want to be published one day, and I'm also writing articles that are being published weekly, but all I can think in my head is, "yikes." My best friend edits my stories and is always there to bounce back ideas and give comments when needed while editing and my boyfriend cheers me on even though he doesn't know what I'm writing. Honestly, only professors and Becca know what I'm writing, what stories and realities I am telling and creating.
Some people think having a concentration in the English department is easy. Being a part of the English department is an easy way out, but that's not the case. It's hours of writing and hours of reading and pages and pages of notes of literature plot lines and character arcs. Already lost? Me too.
Yes, I know everyone can have writer's block. Yet when you think your writer's block is the worst thing in the world, think of us writers who are doing this for a living and their careers and goals are on the line.