Welcome to the Stony Brook University 2019 Commencement. Everyone wants pictures to commemorate their huge success of making it through years of being in university. But while you can always take pretty pictures, it's 20 times more fun to take unconventional pictures. So grab some friends and put on your best meme face to replicate these meme-worthy graduation photos.
1. The Graduate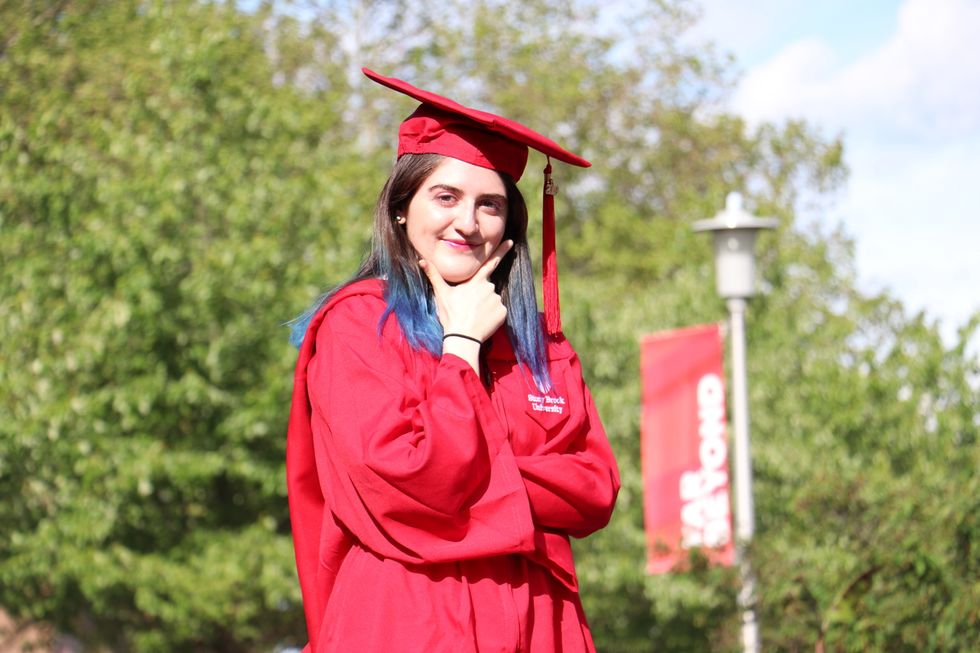 Introducing our subject for today, graduating with a major in psychology, Alyssa! This fun-loving and cute as a small rabbit girl is perfect for pulling off exciting poses. Start off with a pose that best represents who you are!
2. The Graph Me Like One of Your Calculators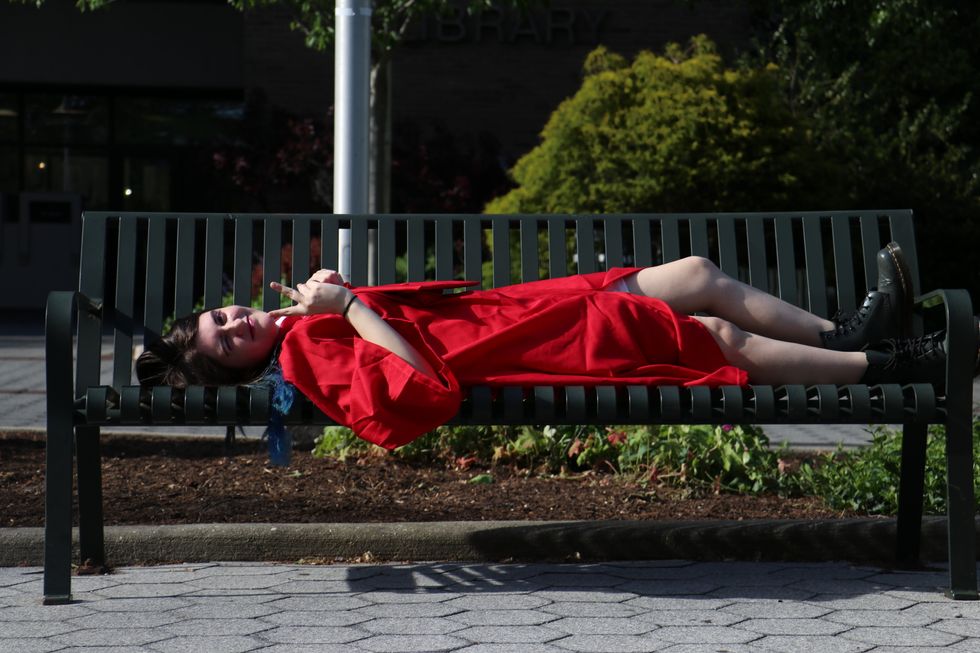 Horizontal photos > vertical photos.
3. The Sidekicks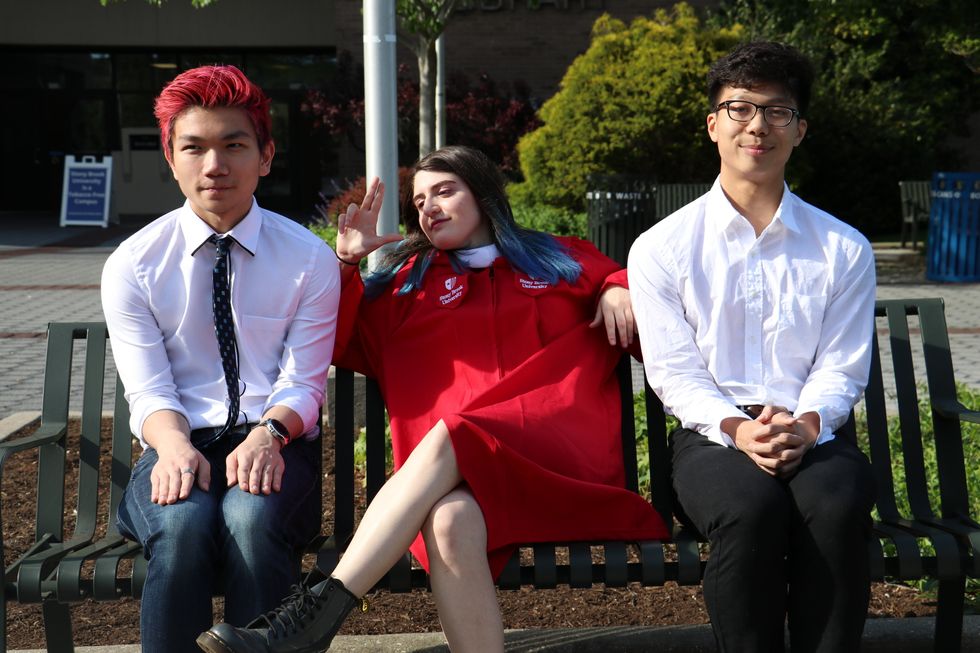 Make sure you recruit some henchmen or friends to look inferior while sitting next to you so you can look like the boss you truly are.
4. The Creeps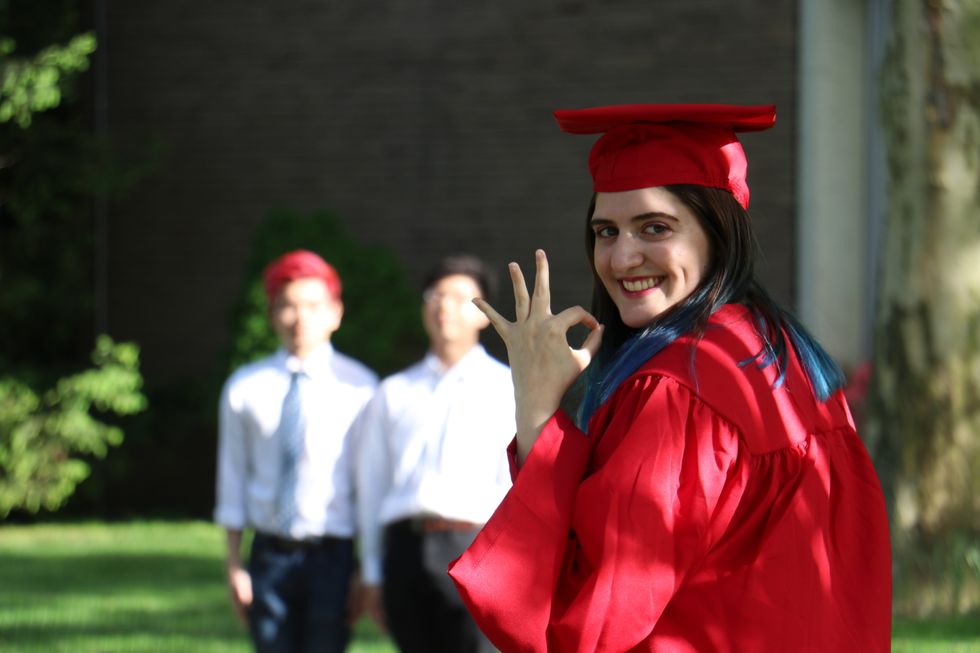 Utilize your henchmen in every way you can.
5. The Creeps 2.0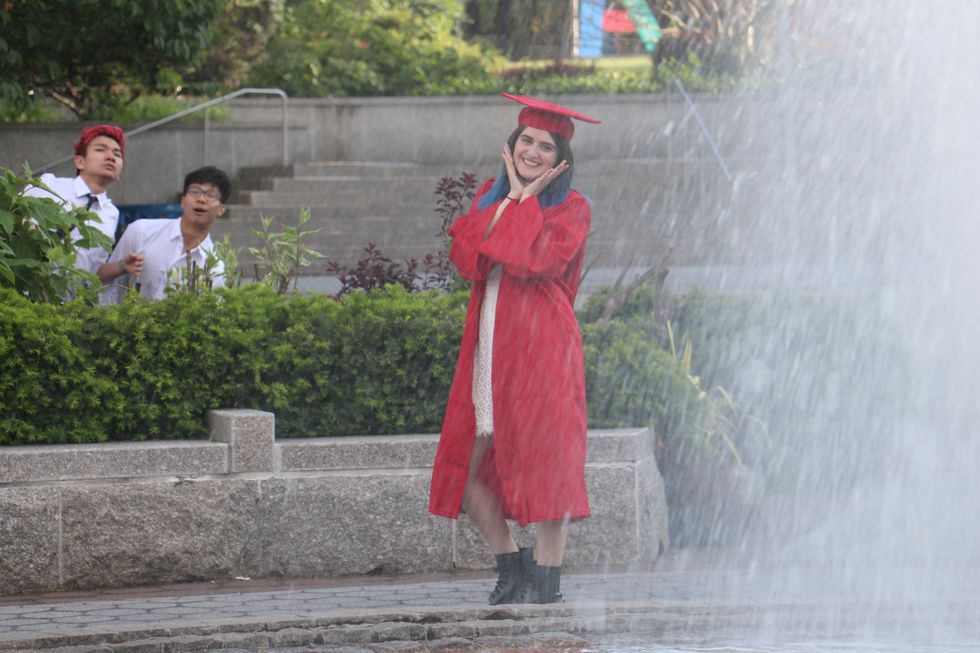 Again, show off your friends who aren't graduating. Who said the photos have to be all about the graduate?
6. The Jesus Died For Our Sins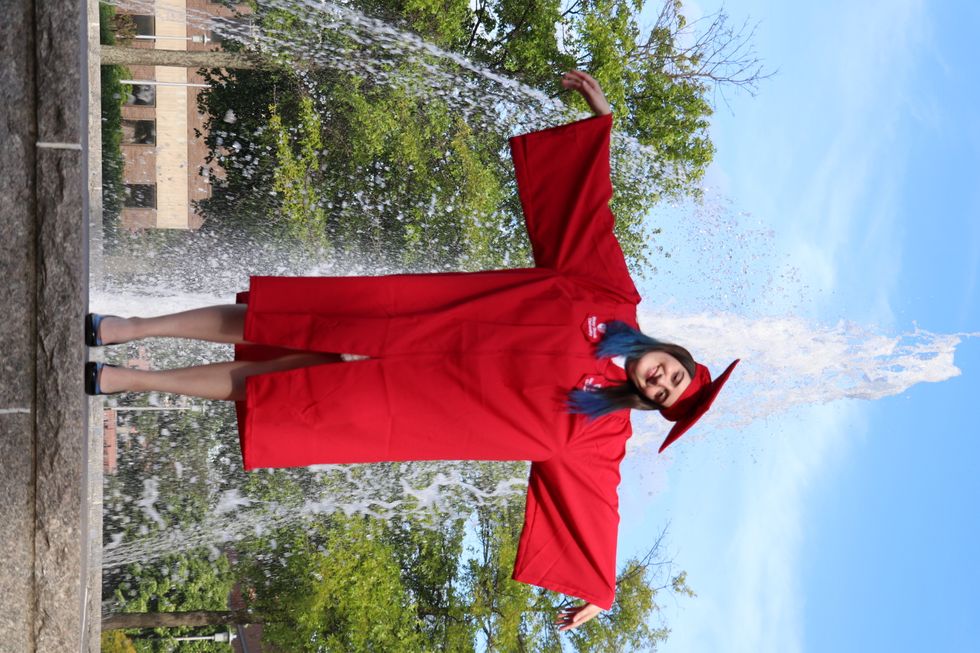 From Writing 102 to graduation photos, religious archetypes will never leave you.
7. The Jump Slightly So It Looks Like You're Being Taken By Aliens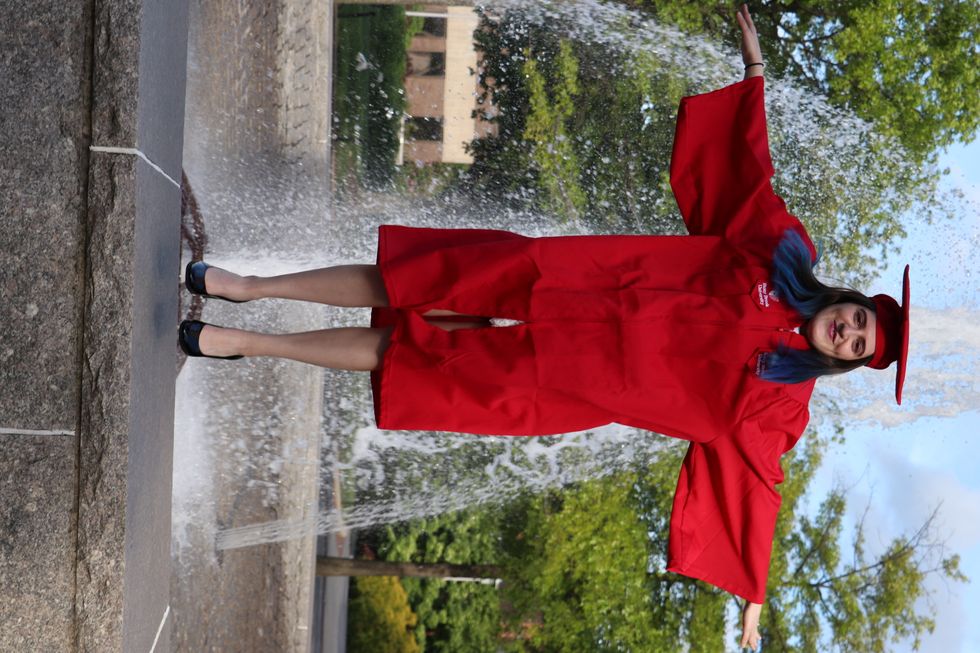 Terrifying.
8. The Unlocked Character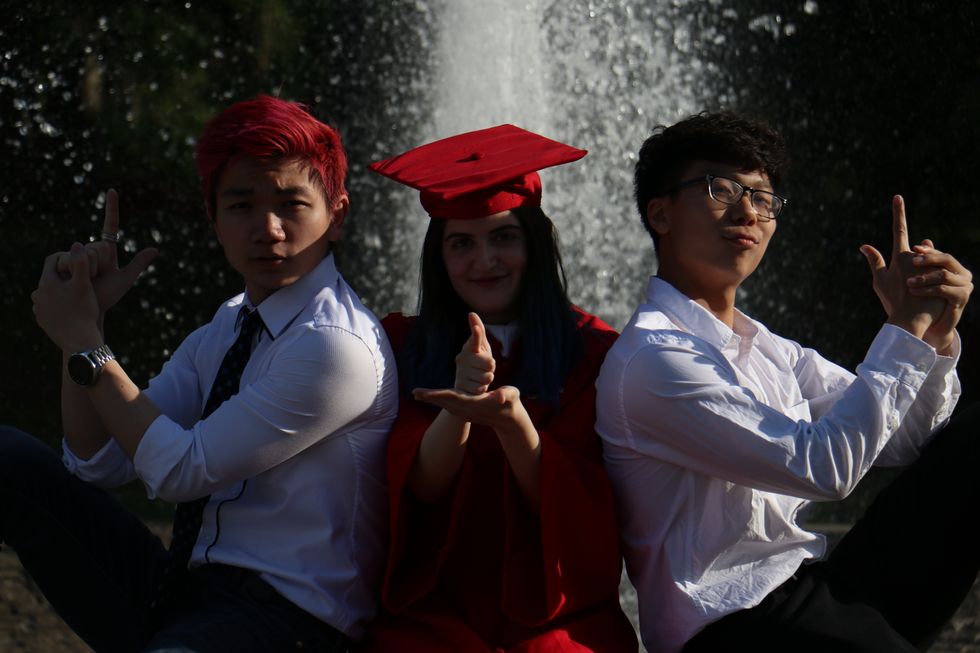 Turned out dark in a photo? Just say it was intentional. You still need to get to Level 2020 to unlock this special character.
9. The Waterbender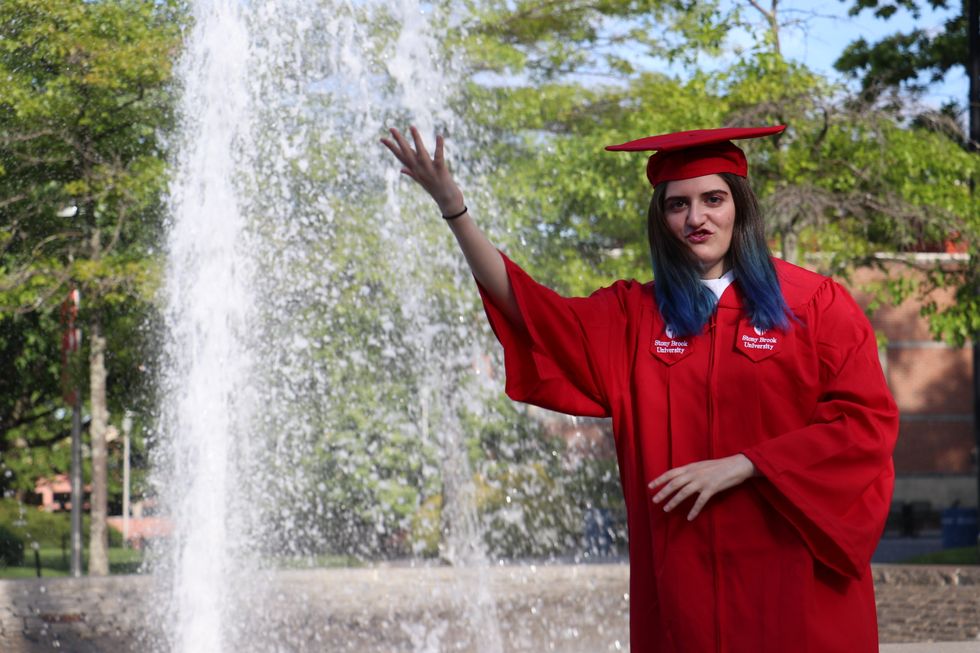 All you need is a fountain and shamelessness to pull this one off.
10. The I Wish My Friends Were Coming With Me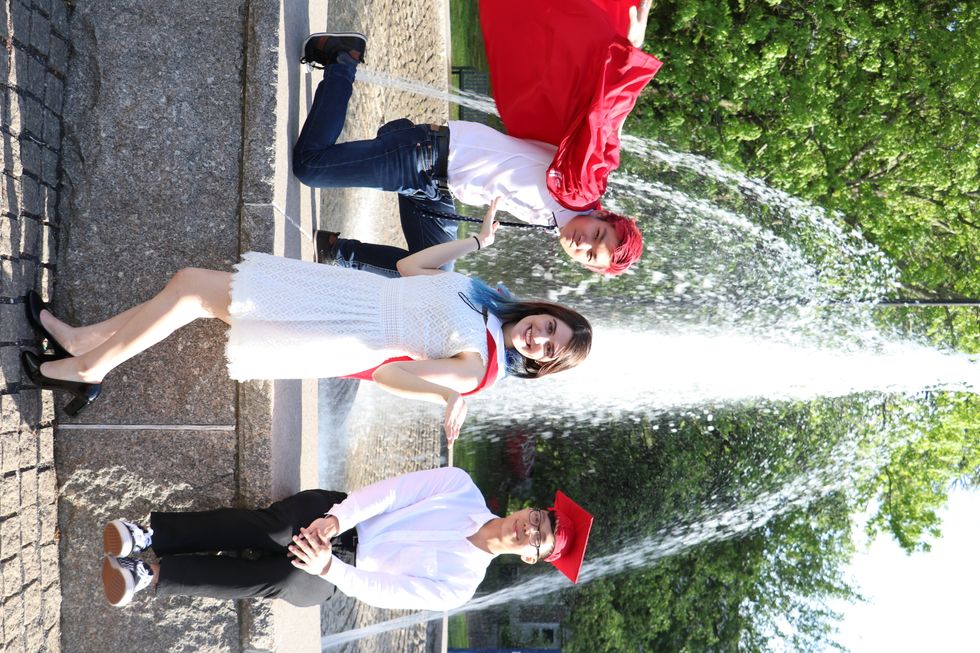 When you're younger friends aren't graduating, the best you can do is pretend they are.
11. The Fancy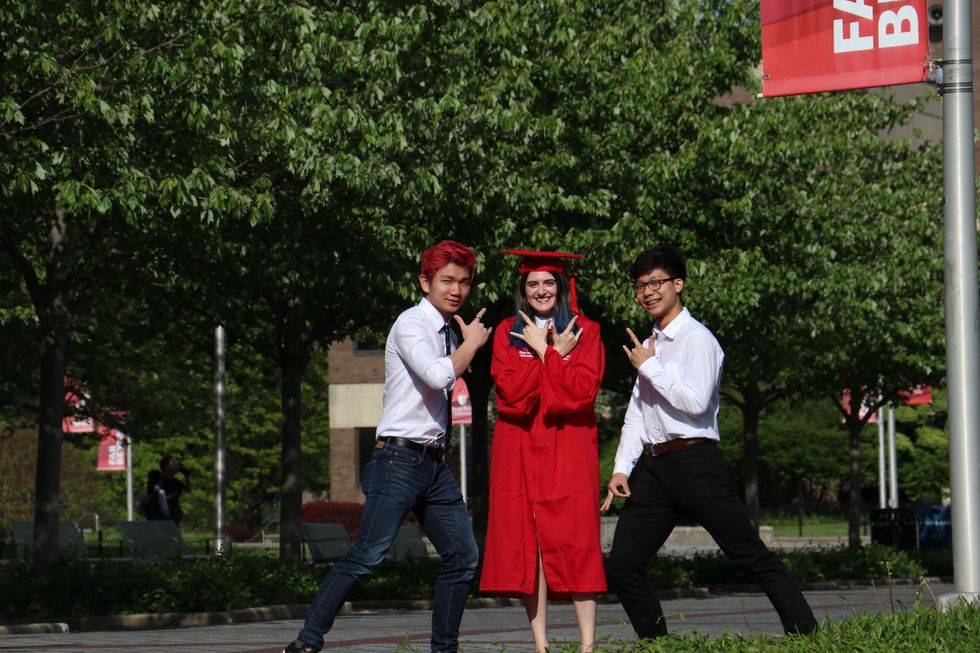 Look up "Fancy" by Twice. You'll get it.
12. The Pseudo-Dad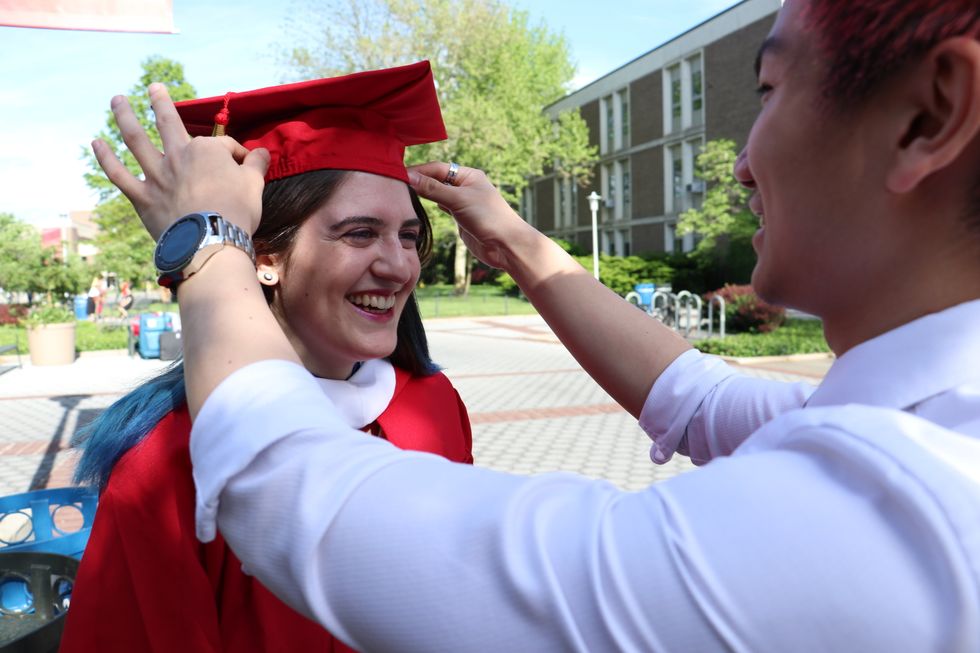 Your friend-parent hybrid can help you make sure you look your best when taking photos.
13. The Pole Hugger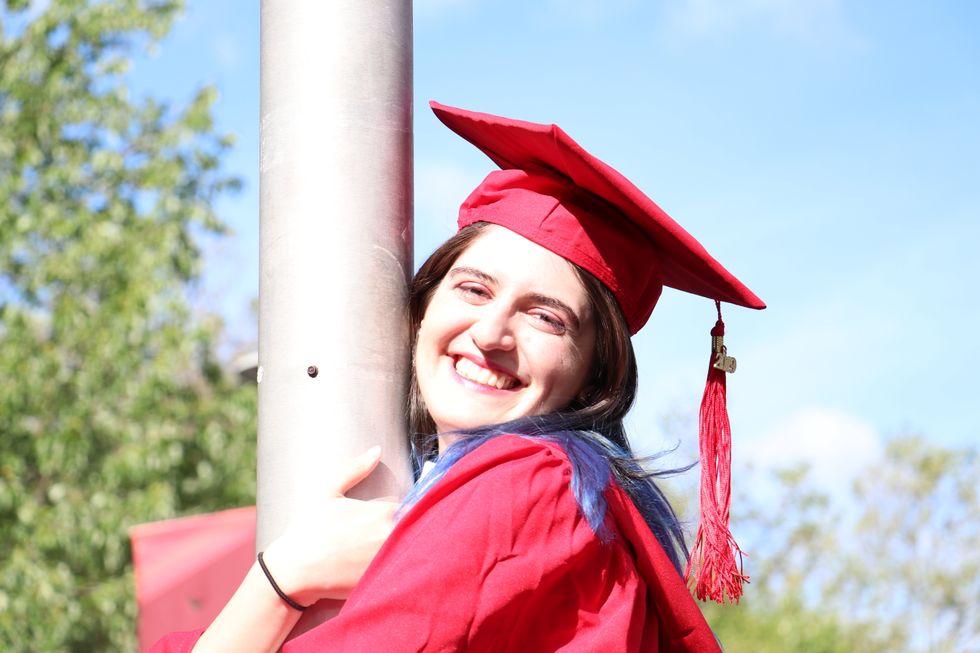 The trees are dying and this is our future.