A little over two years ago I played in my first rugby match with very little knowledge of the game and zero experience. Now, I can confidently say that being a female rugby player has taught me more than any sport I played in high school.
That's because rugby is different and weird. It is 80 minutes of all-consuming exhaustion that teaches you to push through. It is challenging, yet rewarding in the long run.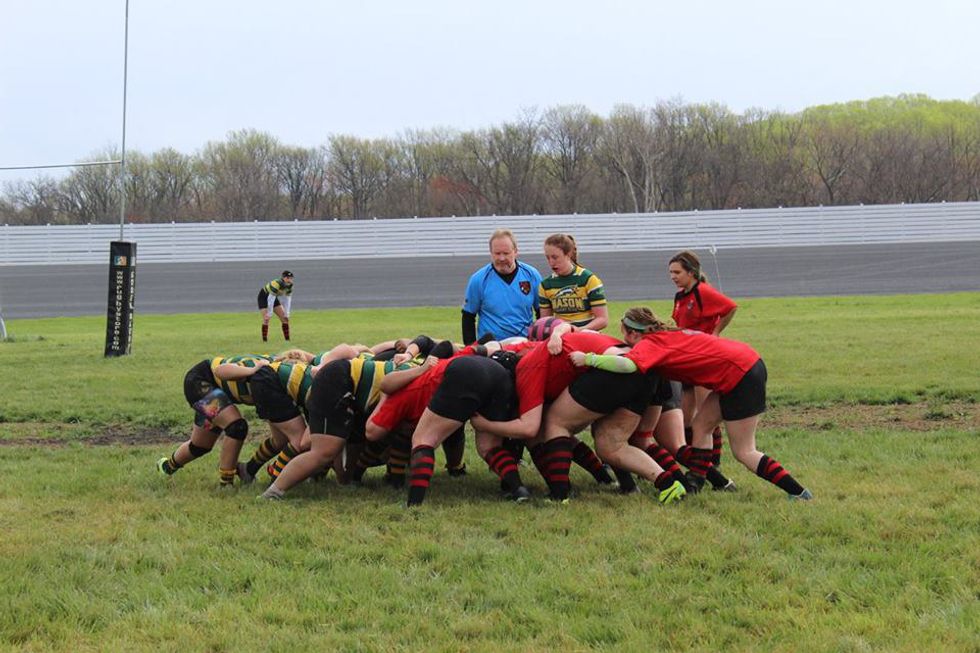 I believe that rugby is well worth the bruises and these are a few reasons why.
YOU play rugby? Will be a typical response when someone learns that you voluntarily tackle others to the ground for fun. Then you get to proudly say, yes I do play rugby.
There is a position for every body type. Whether you're 5'2" and 120 pounds or 6'0" and 200 pounds, there is a spot for you.
No bond compares to the bond you have with your rugby teammates. Mostly because there is no such thing as personal space when it comes to rugby, but also because without their support the game would be impossible.
You are stronger than you think. Rugby will challenge your physical strength in a way that no other sport manages to do. Yes, tackling without pads will leave some bruises, but it will also teach you about the strength your body can endure.
You get to feel fearless and invincible for at least 80 minutes. There is no better feeling than when a pack of girls from the other team are struggling to take you down or when you take down a girl twice your size.
After you leave it all out on the field, you get to drink away the pain with the other team.
You get to show off those bruises. Besides the fact that people might be concerned that you are in an abusive relationship, those bruises deserve to be shown off.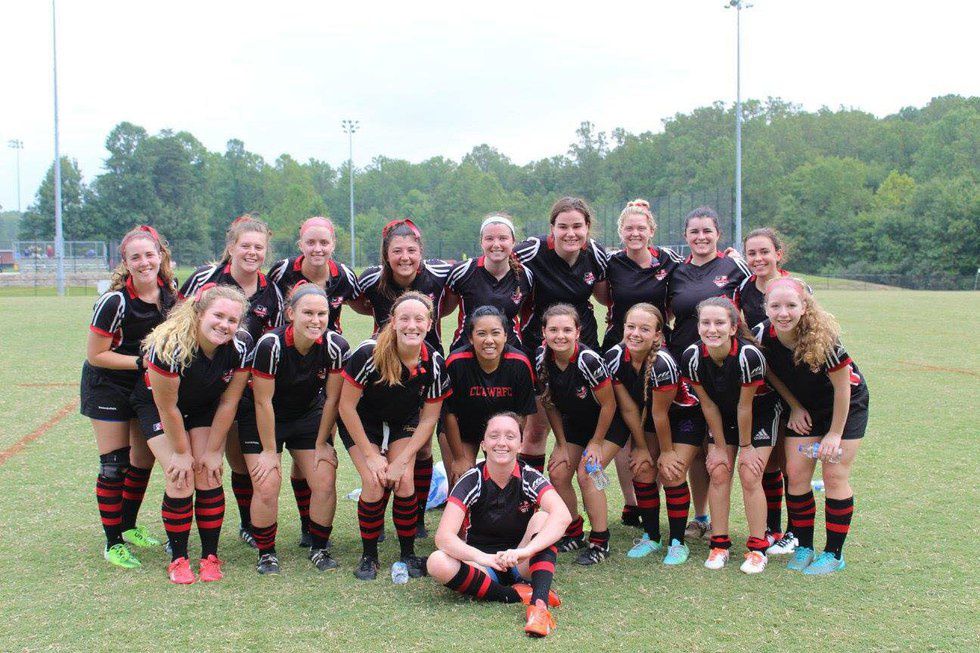 Rugby is full of both physical and life lessons. It has been one of the most challenging, yet valuable experiences that I have faced in college. Which is why I believe that all the blood, sweat, and bruises are completely worth it.