I have always loved working with kids. So, when the opportunity came up to join a program at Gustavus that matched college students with kids from St. Peter to meet weekly, I knew that it was something I wanted to do. I thought about it for a while and actually considered not doing it simply because it seemed like a relatively large commitment to me and I had no idea what my school load would be. However, a friend of mine told me that she loved doing it and the commitment actually does not take up a ton of time, so I decided to apply.
I went through an interview and then was matched through email by the coordinators with my little partner who's six. They had a matching event where everyone met their little partners (the program is called Big Partner Little Partner, or BPLP) and got to do crafts and learn about each other as well as meet parents and begin to set up a schedule for meetings.
Immediately upon meeting my little partner, we hit it off. I could tell instantly that I would not have to worry about a "breaking the ice" scenario. She was incredibly outgoing and funny and wanted to show off her gymnastics skills and tell me about herself.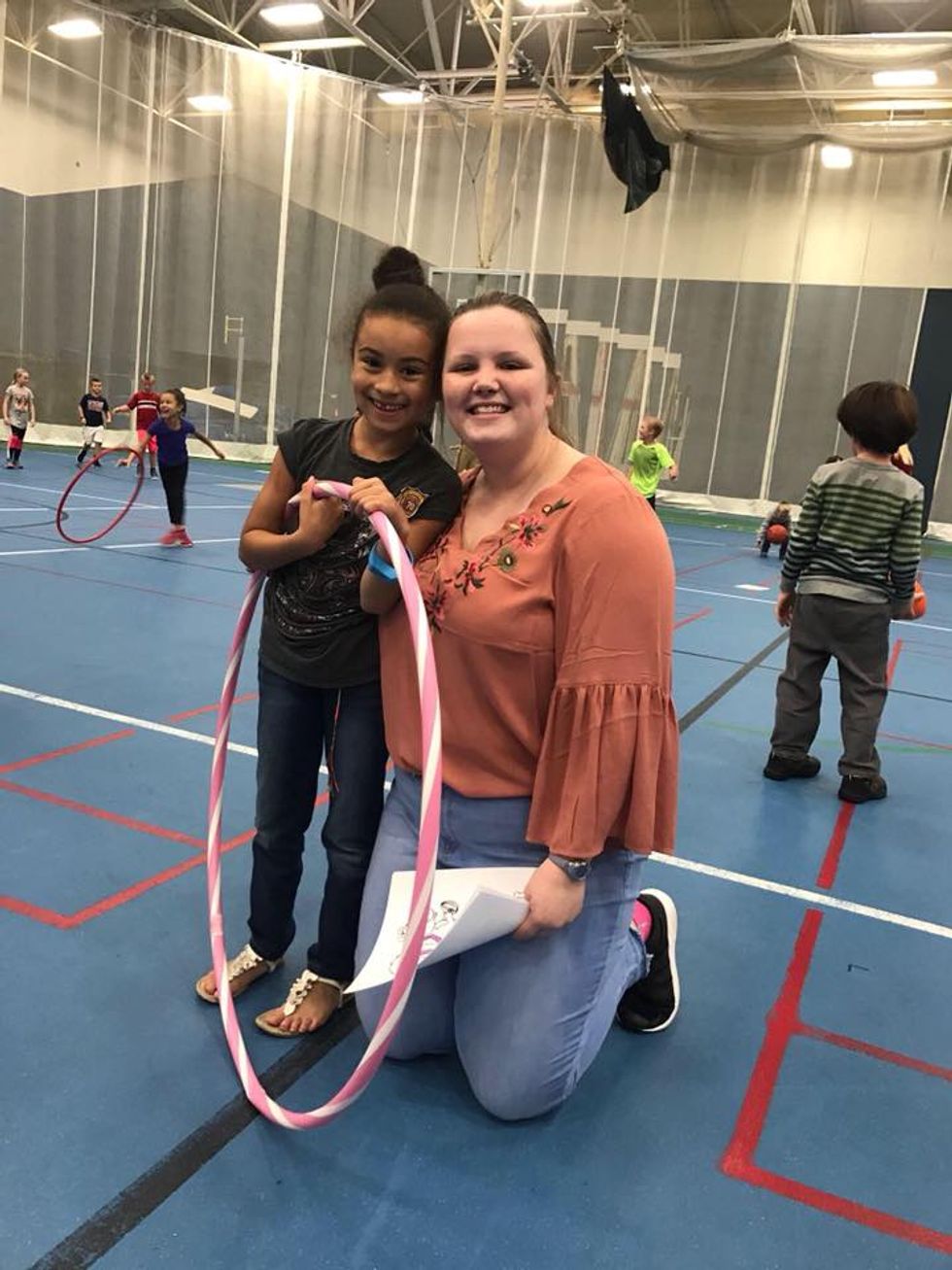 Since meeting her in October, we have become super close. I know that she can do the splits (she does them anywhere- the elevator, doorways, any sidewalk), she prefers the red slushie but sometimes mixes red and blue, and she loves to play me songs on my ukulele.
Through these past few months, she has taught me a lot. First of all, I have learned that sometimes spontaneity is okay. I am a very type A person, meaning that I love to preplan events and activities. The first day, I planned for us to get a quick snack and do a cute painting project (I love doing arts and crafts), but our hour-long meeting actually consisted of her drinking a slushie for a whole hour and us just talking. Another day, I planned for us to hang out in my room and maybe do some coloring, but she insisted on playing basketball, and it was actually super fun and a great way for her to get her energy out. These were definitely just as fun as what I had planned, and it made me realize that if you let kids choose what they want to do, they will probably enjoy it more and you will become closer because they will feel respected.
Another thing she taught me was how important it is to talk to kids like normal people. I think a lot of times people see younger kids as people who don't understand anything and need everything explained to them or said in a very child-like manner, but kids actually understand a lot more than I thought. Just the other day we were looking at art, and we talked about which pieces she liked and didn't like and why, and it showed me that she is able to have meaningful opinions and connections to the world around her.
Lastly, she taught me how to have fun. I didn't realize how fun messing with the Snapchat filters could be. We spent 15 minutes just playing around with them and taking funny pictures. We also have tons of fun playing simple games like Candyland and Chutes and Ladders, and we laugh a ton because she seems to have incredible luck with these games (and I am not even letting her win!)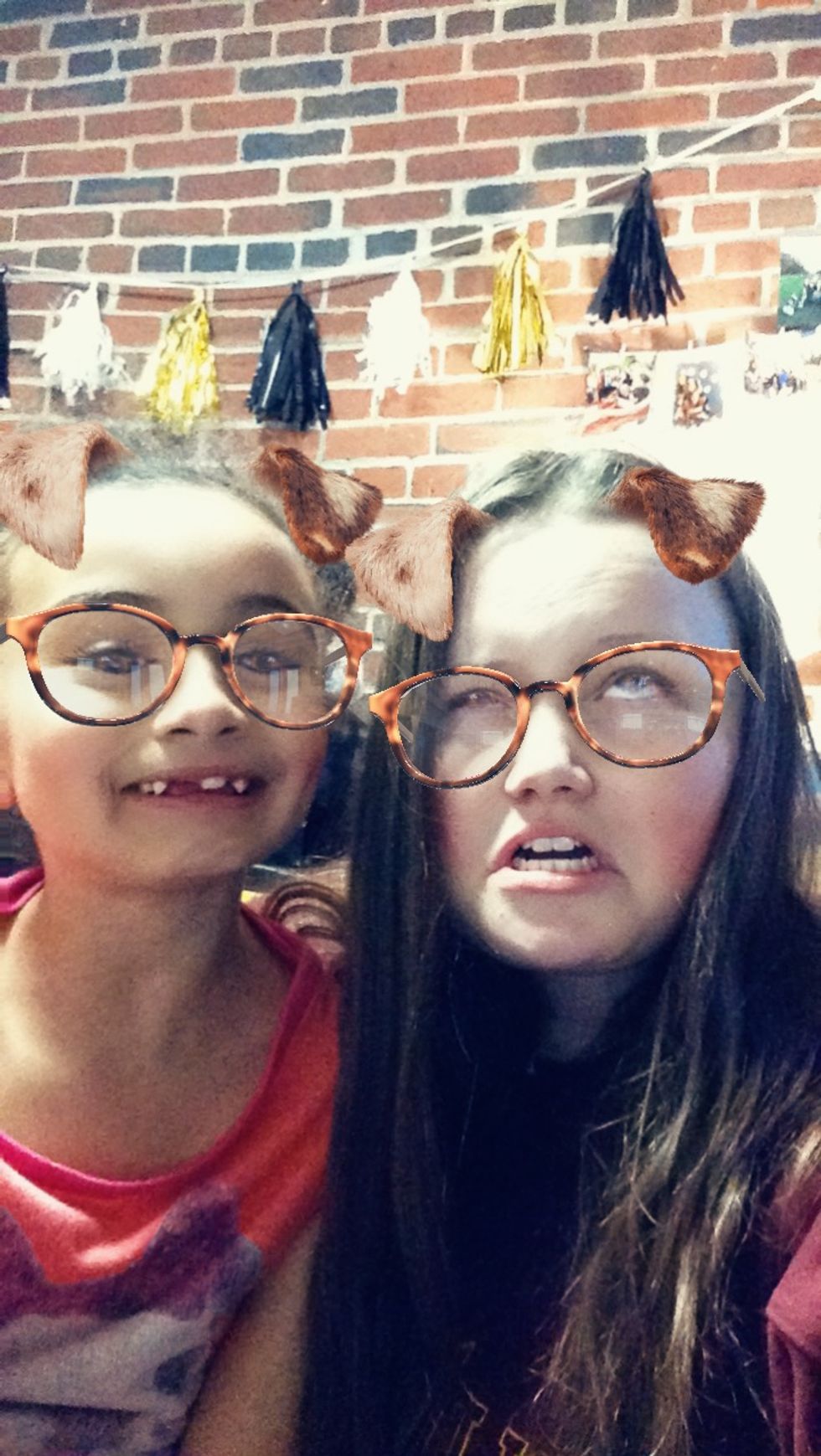 Overall, I love doing this program, and I think that it is incredibly important not only for the kids of the local town but also for all the students here at the college. If you are able to be a part of an organization like this, you definitely should!