Did you ever want to be a part of something that was bigger than yourself? It had been a good two months since I picked up my camera. The morning of January 21st had a different feel to it. Making breakfast and sipping my tea with a overcast that hung on to an unseasonable warm morning, I prepared to go into New York. Most of my friends had talked about going to the March in Washington D.C. One in particular, just had her first son a year ago and told me how she felt she needed to go for him. To show him that his mom faught for a better world for him to live in.

I, too, will have children one day. If I had a daughter, I wanted to have something personal to show her through one of my creative outlets that she can be the "wonder woman" she wants to be.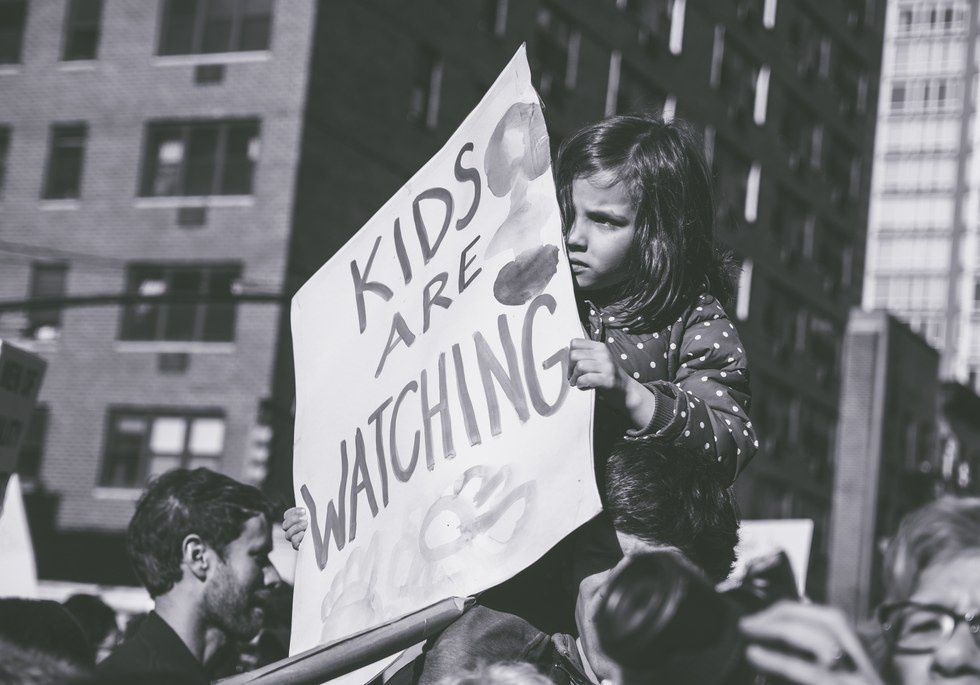 The Women's March On New York was not just a collection of people being "angry" for no reason if you leave some to tell the story. Throughout the day, there were more and more people that came. Street blocks kept being closed because of the outpouring of support. Fathers with their children, collections of college kids, people from all walks of life, orientations, religions, and colors. I felt a sense of love and acceptance that was very seldom given freely during the tumultuous election season.
There were people who were legitimately concerned about an administration that does not look like them and speaks to eradicate any sense of homogeneity that was felt on this day. If you don't think marches work - take a look into the 1960's and the good that sit ins and marches did then. In order to enact change, sometimes you have to become something bigger than yourself. We were all superheroes - even for one day.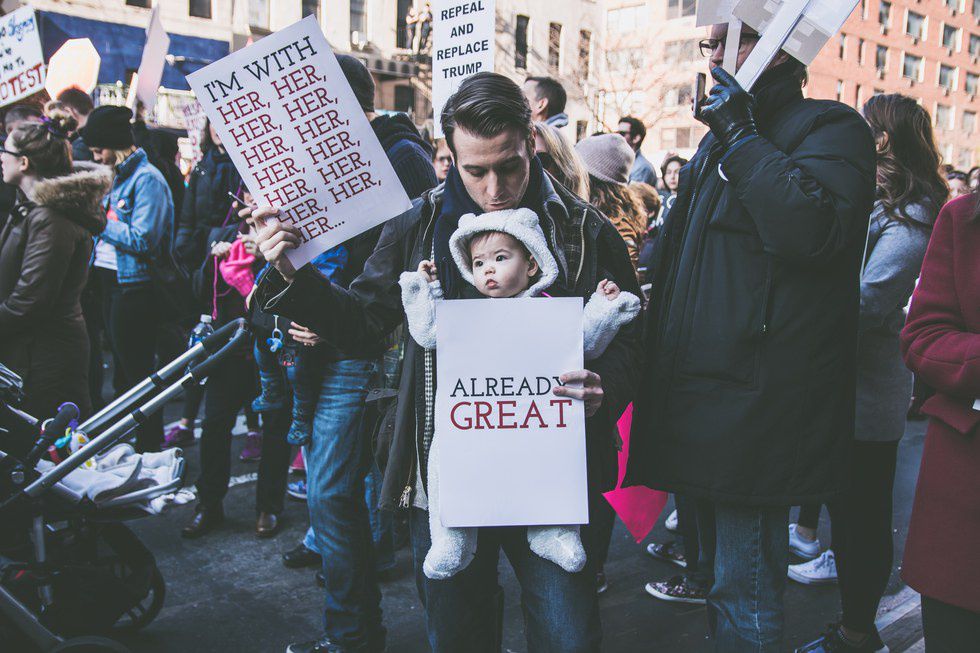 On the train ride home, I moved over to let an older woman sit next to me. "Did you go to the march son?", she said to me. "Yes ma'am, yes I did." I obliged. I began to show her pictures that I took and she took a liking to one with a man and his newborn baby.
"There had to be close to a million people. Even for an old woman like me, with all the younger people, it looks like the world is in good hands."
Below I got to tell a story through pictures. Get involved. Be a light. These politicians work for you. The next generation is watching.