1. Accessorize!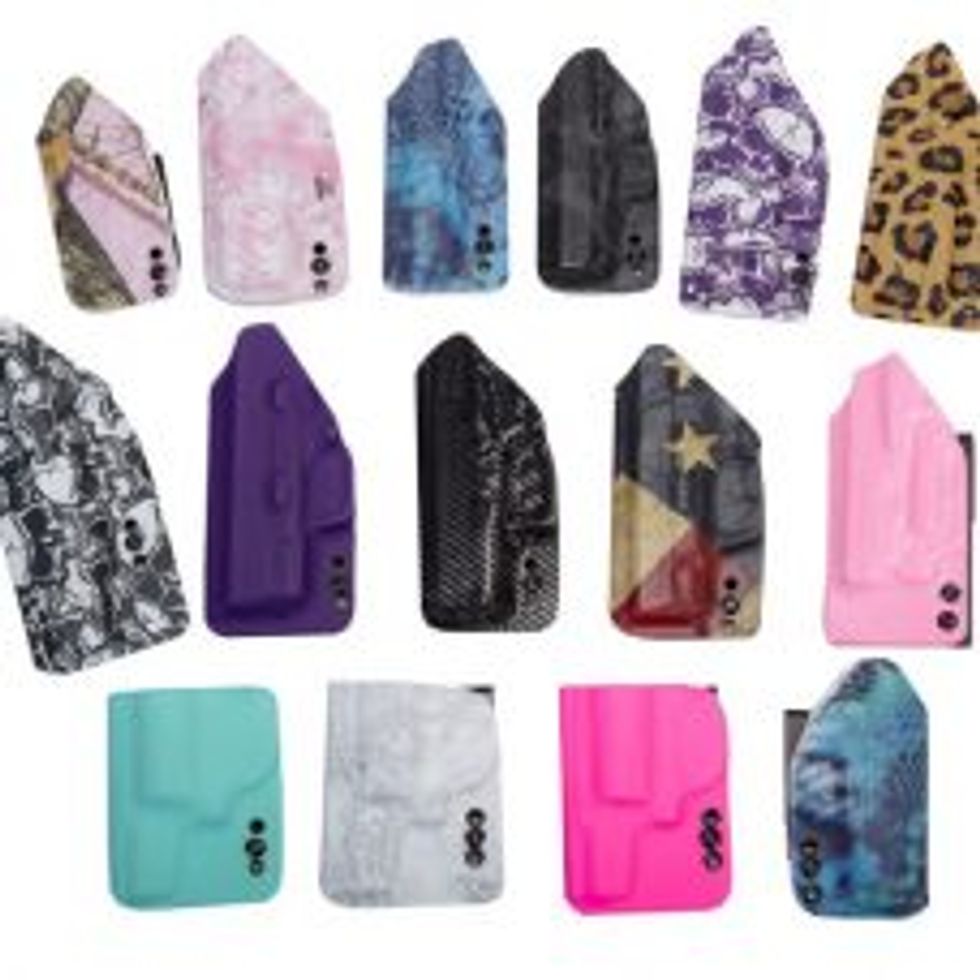 Thaw's colored holsters for in your waist band can be a good choice for concealed or open carry.
2. Hidden Ankle Holsters - Bring Out Your Inner Buffy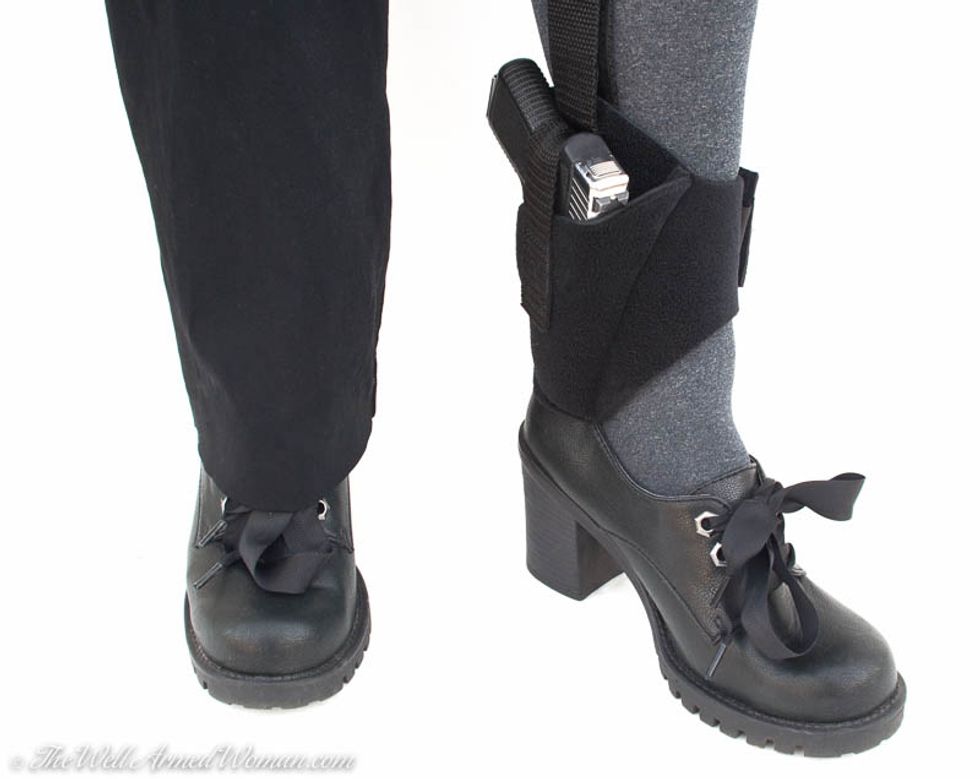 Channel your inner bad ass and carry something small like a little revolver on your ankle for back up. Buffy the Vampire did it!
3. Layer Compression Shorts With a Dress, Skirt, or Flowy Top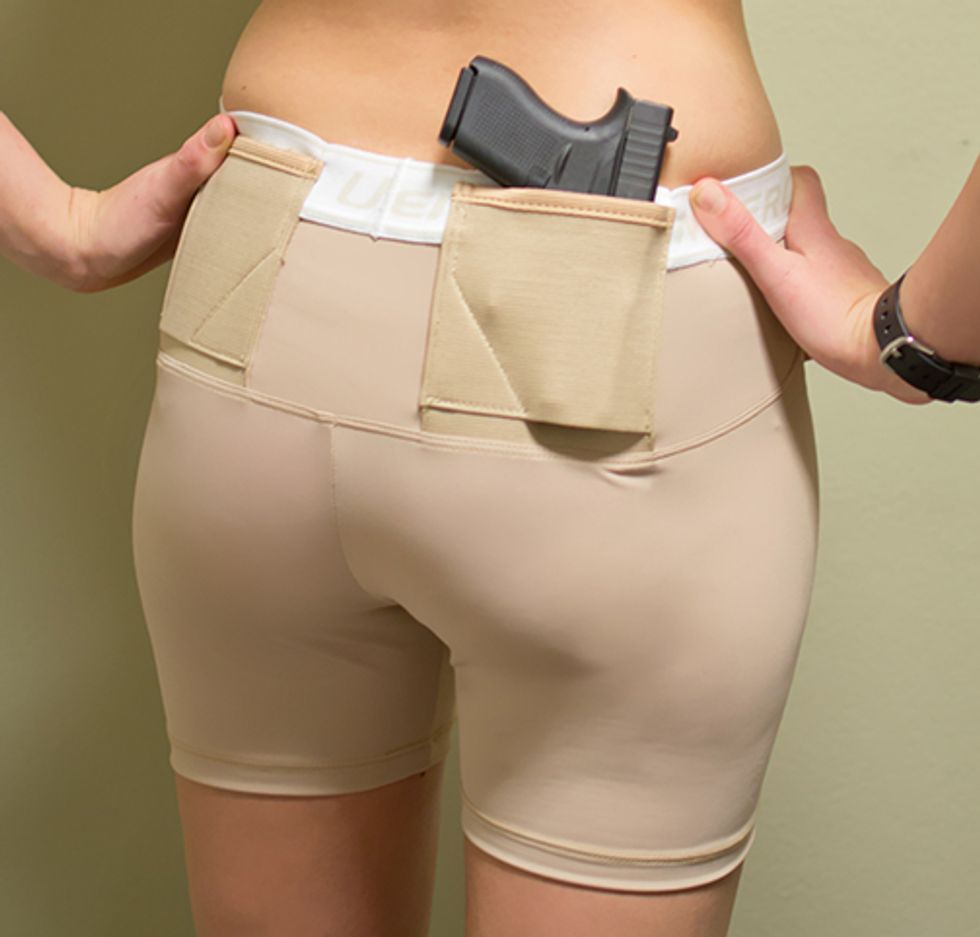 Compression shorts are a great idea on their own without a gun. We've all had days when we need a little extra lift or toning. Wearing this under jeans is probably uncomfortable, wear tights with a tunic, or a skirt or dress with it.
4. Pair Under The Arm with a Sweater or Cardigan - Viola!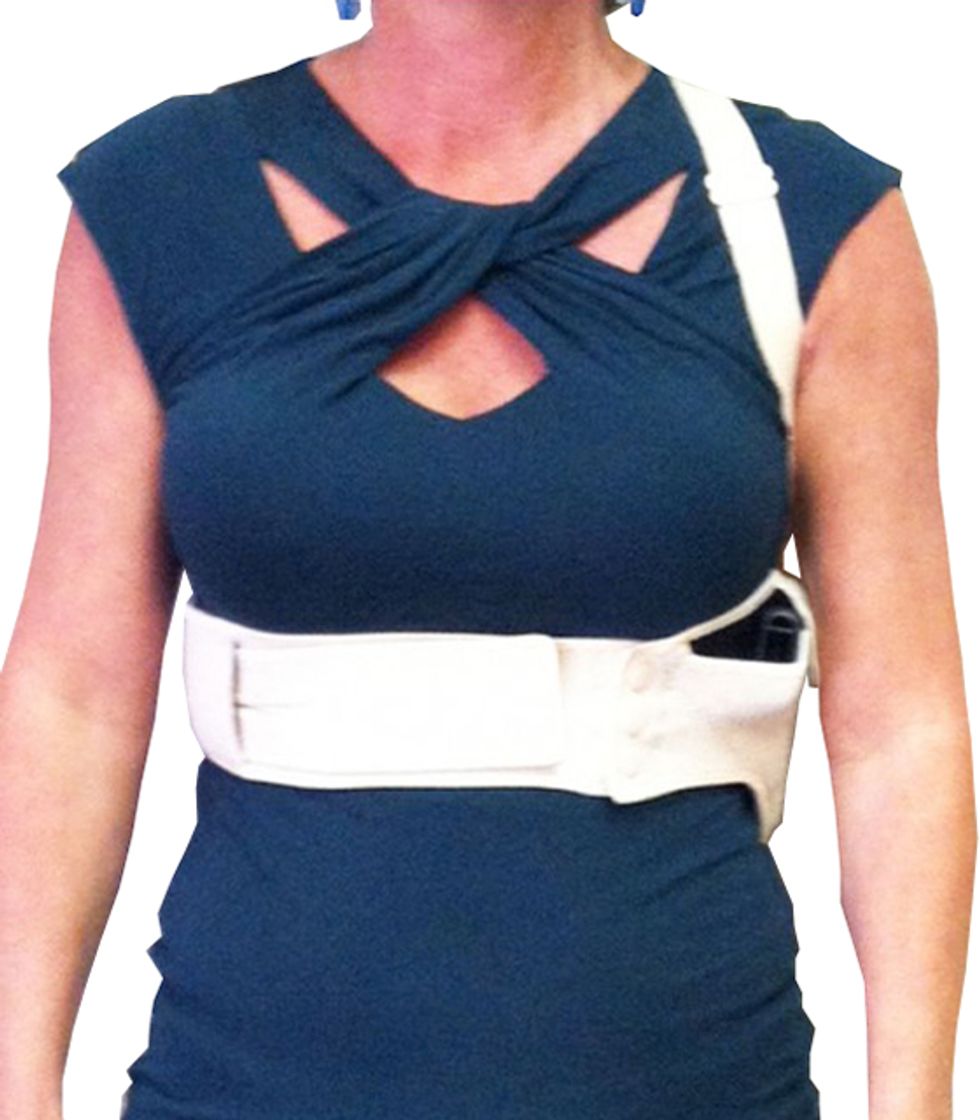 Layer a cami or tank top with another outer layer with a big belt or chunky jewelry. If the shoulder strap was off on this, you could pass it for a big belt!
5. Bras Aren't Just For Your Boobs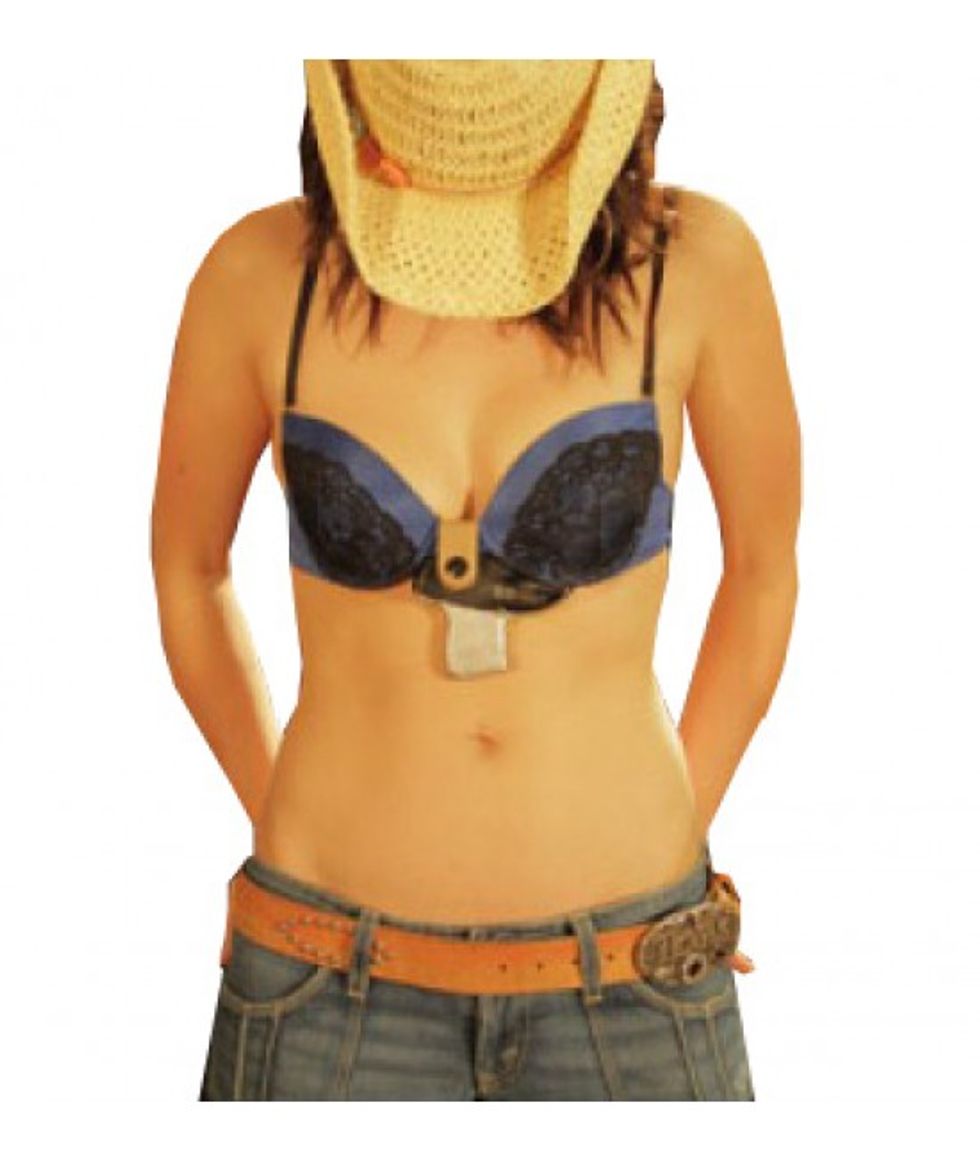 We all are guilty of once in awhile needed to stash some money or a tampon really quickly if we don't have pockets or a purse with us. Why not do the same with your gun? Make sure you have a safety!
6. Slim Your Waist and Carry - Multitasking At Its Finest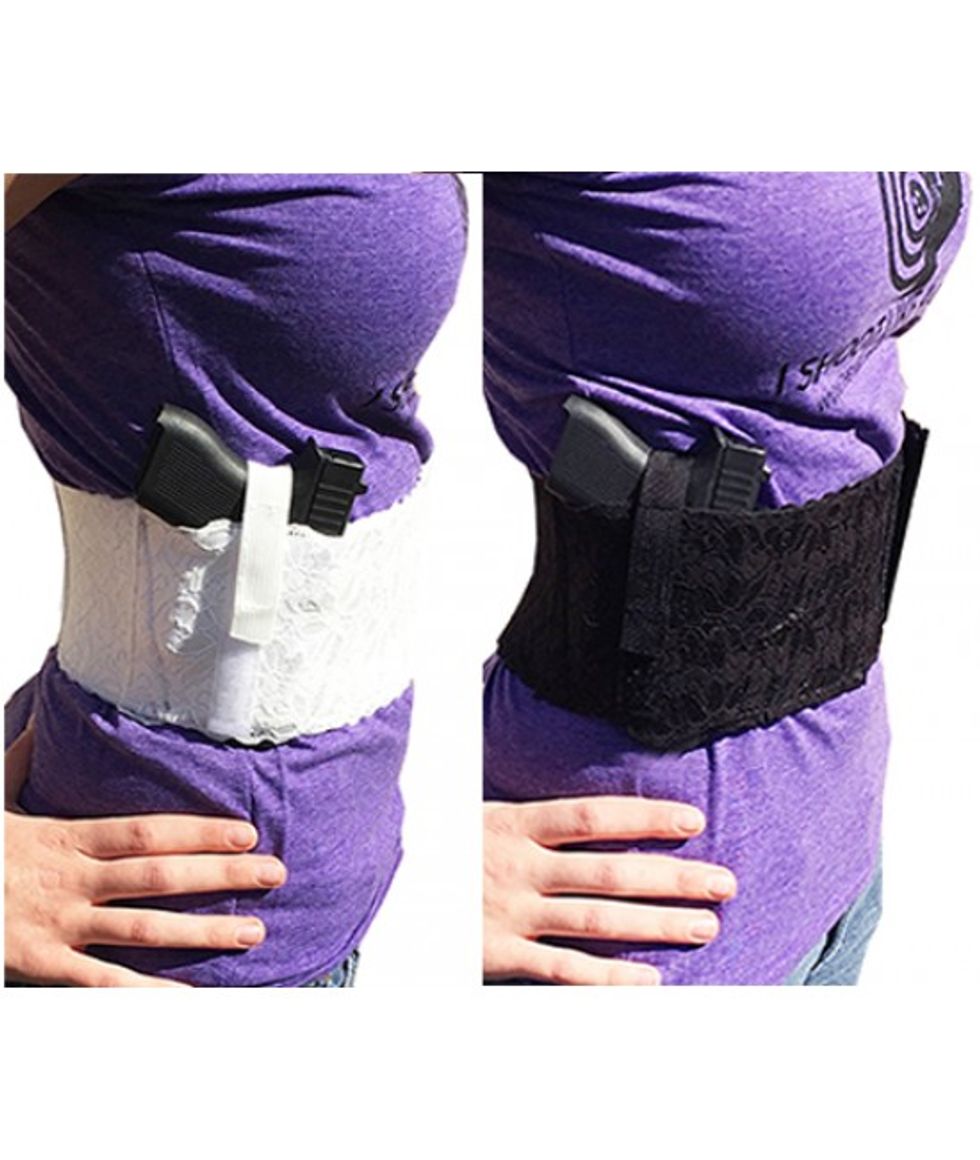 Similar to # 7, you could wear this under your clothes, or pair it with some layers. I love the lace on these to wear on the outside of a cami and under a cardigan.


7. Be a Sexy Lady James Bond with a Thigh Holster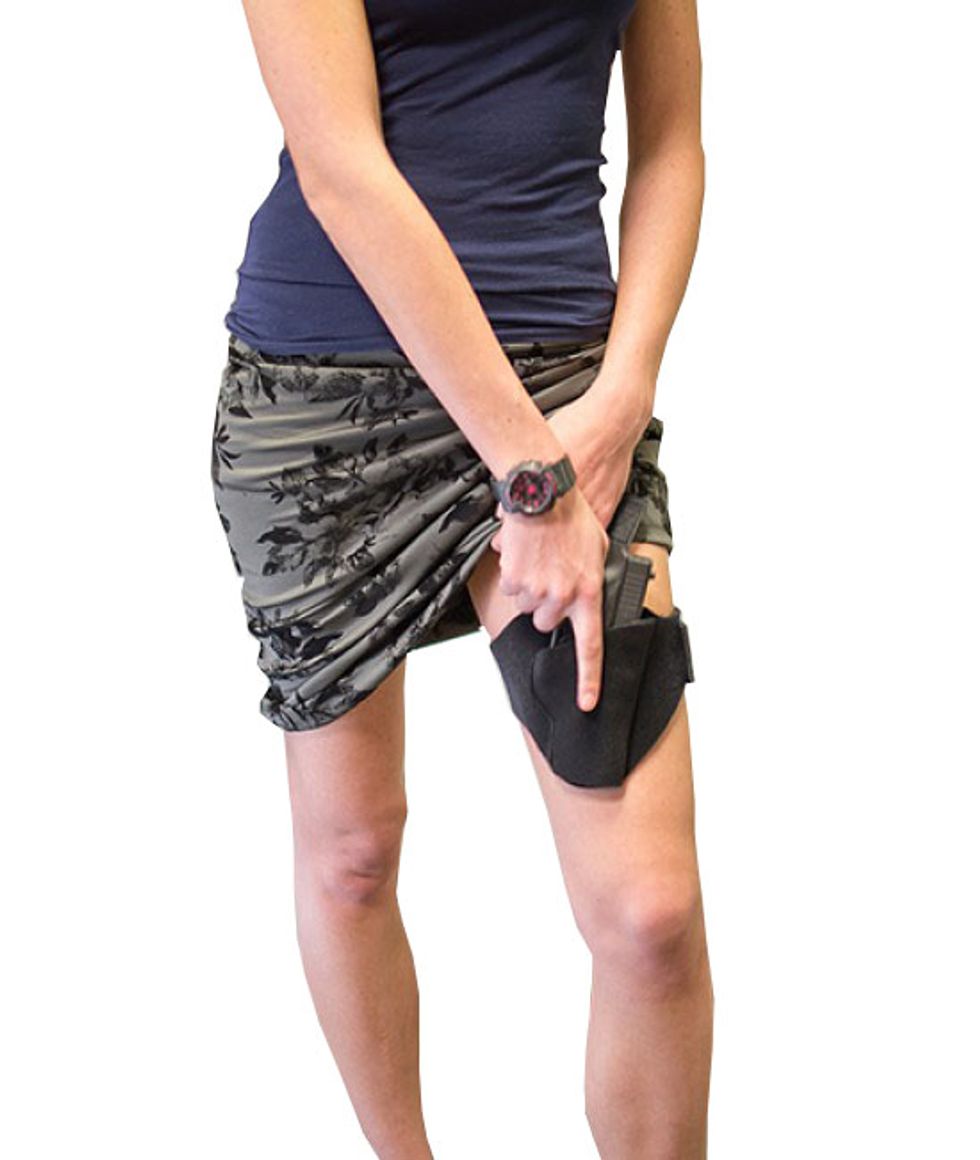 The ladies of the James Bond movies love to have a gun under the dresses, whether they're on a top secret mission or having a night out with 007, they're prepared and have his back!
8. Keep Your Snacks, Lipsticks, and Piece Safe in a Purse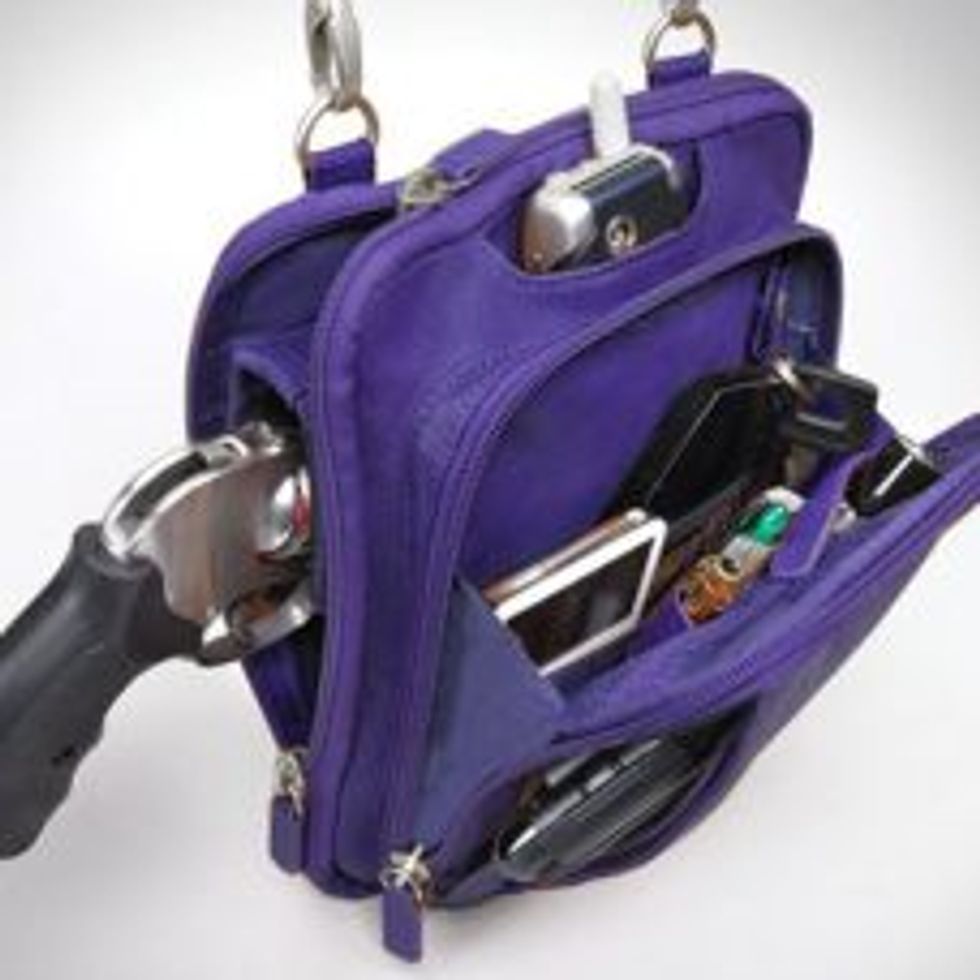 Girls, we all have too much in a bag. What's one more thing? Off body carrying isn't always the best option, but it might be better than no options. Crossbody bags, hobo, and leather are all options!
9. Easy Access and Actually Conceal with no Lumps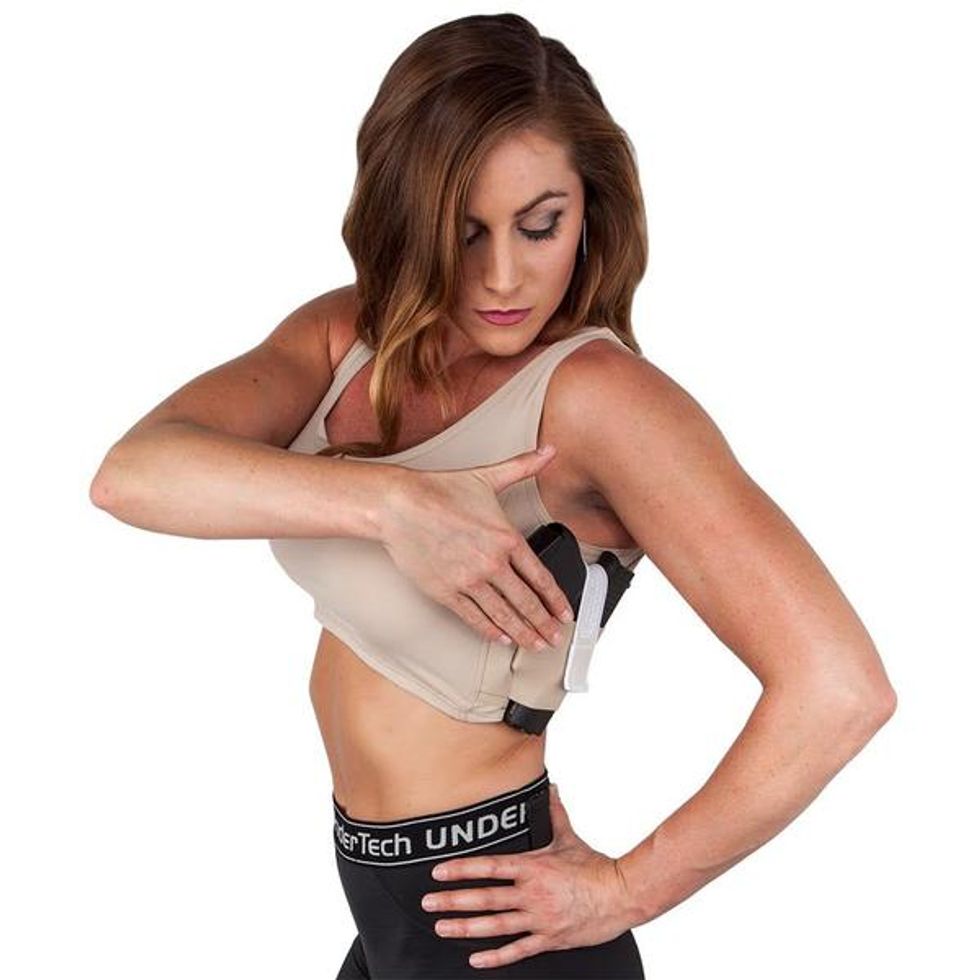 This can be a good option for a night out. It's easy to reach and the nude color makes it versatile.
10. Diamonds Aren't a Girl's BFF - Compression Leggings Are!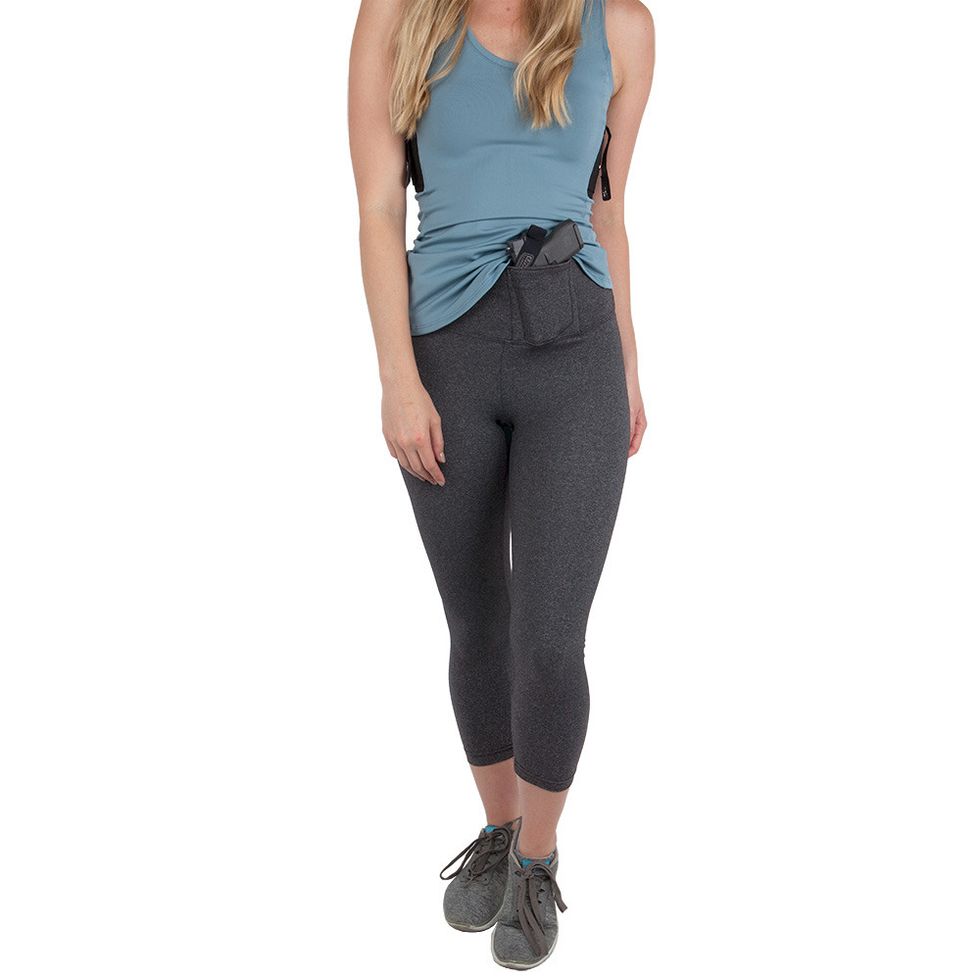 Drum roll....my favorite option are these new compression leggings.. Wear them with whatever you want, and look chic doing it. BOOM. WINNING.