.
1. Miracle on 34th street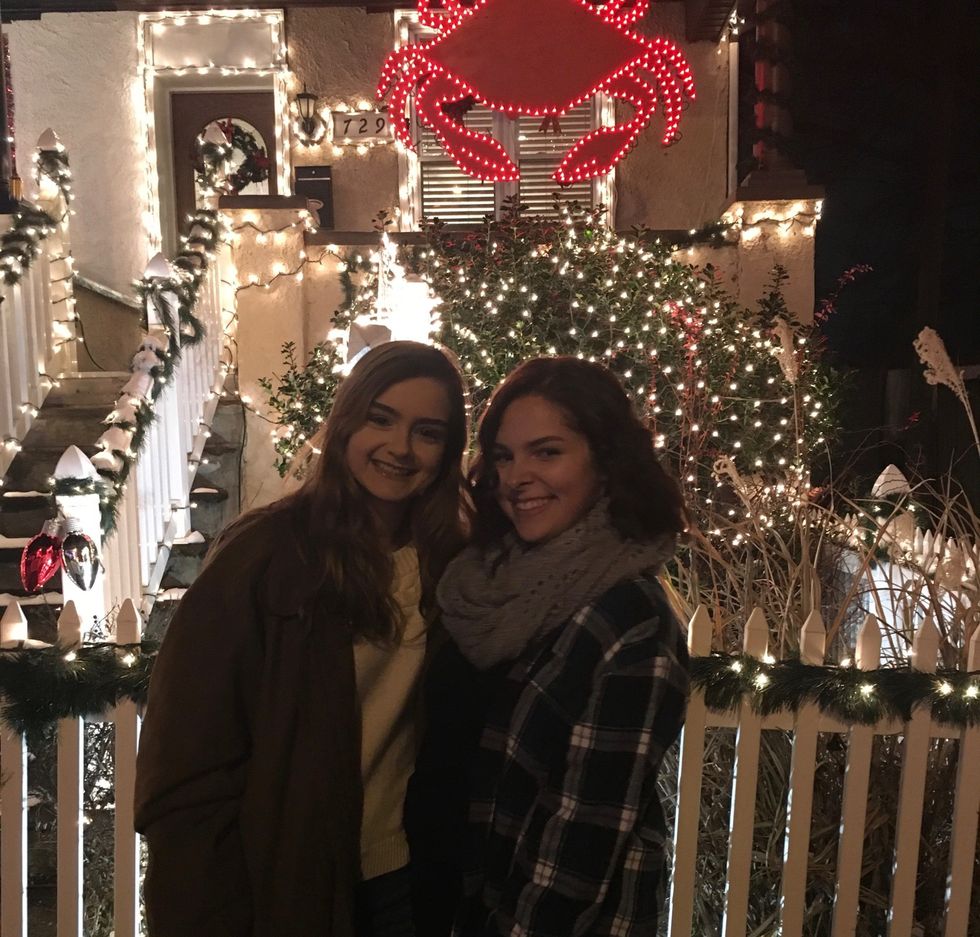 If you love the holidays, you'll love Miracle on 34th Street. The lights are like no other. Some of the lights are Maryland themed, others are makeshift decorations made out of things like hubcaps. It is so much fun to take pictures with your family and friends. It is a great experience to enjoy the holiday spirit that a street in Baltimore offers each year.
700 W 34th St, Baltimore, MD 21211
2. Pandora's Ice Rink at the Inner Harbor
The ice rink is opening on November 9th this year. $10 if you have your own skates and $14 if you need rentals, and then you are free to skate on the outdoor rink. It is so cool to skate around in the city. And if you are like me and cannot skate, its okay it is fun to watch others skate and enjoy the festivities around the area.
Top of the Amphitheater, Inner Harbor
Located between the Harborplace Pavilions
201 E Pratt Street
Baltimore, MD 21202
3. The Bromo Seltzer Arts Tower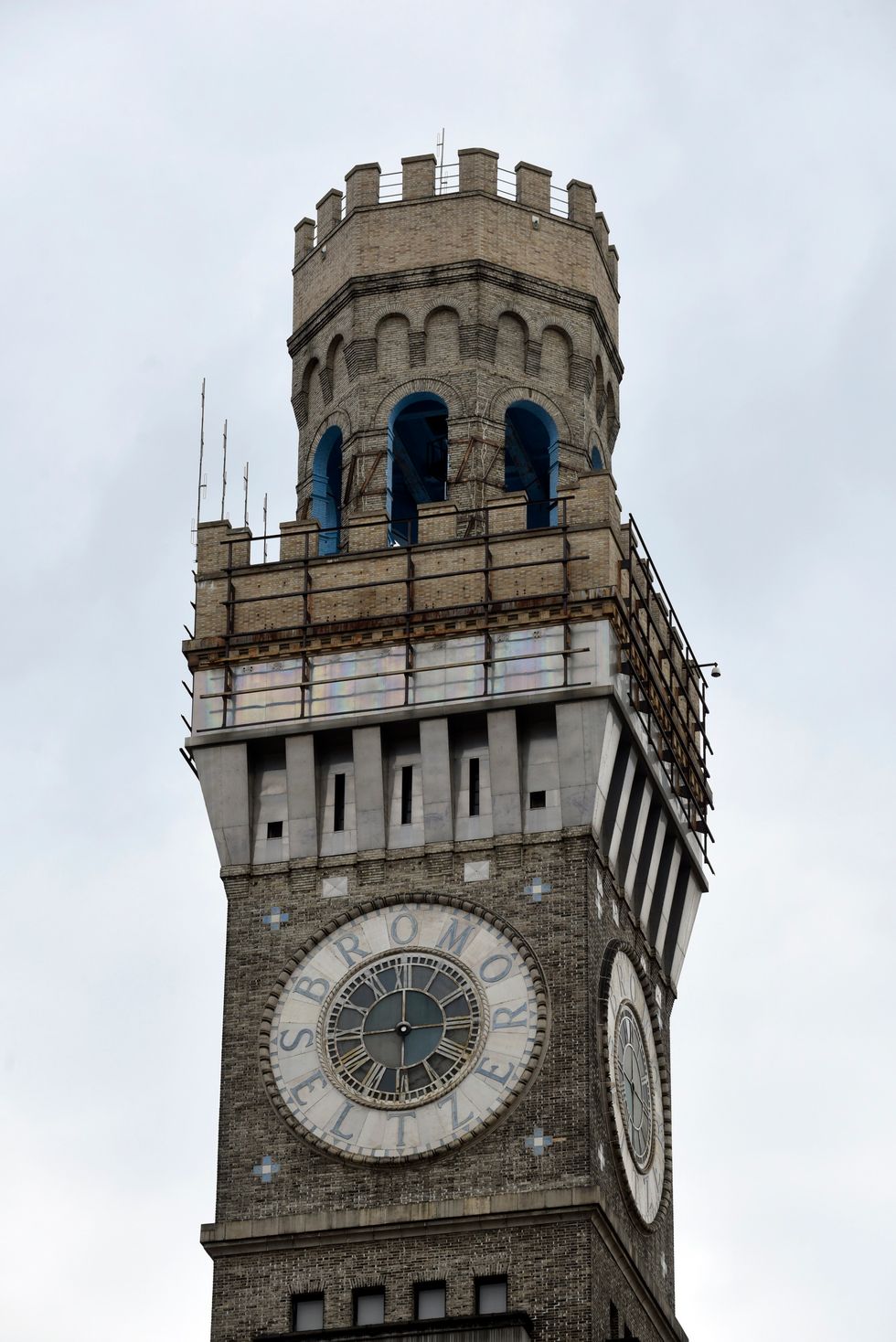 http://darkroom.baltimoresun.com/2017/03/inside-baltimores-iconic-bromo-seltzer-tower/
The art tower is open on Saturday 11am-4pm. If you are looking for an indoor activity to stay warm, what better activity than to visit an art exhibit. The art tower switches out exhibits quite frequently, so you can go more than once during the winter months!
21 South Eutaw St.
Baltimore, MD 21201
(443) 874-3596
4. Harbor Point Ice Festival 
The next ice festival's date is still to be determined (last year it was held in mid-January). The ice festival has music, stilt walkers, hot chocolate, crafts and an ice carving competition.
5. The Mayor's Christmas Parade
This years Christmas Parade is the 46th annual parade. It is being held on Sunday, December 2, 2018. The parade route is 2.5 miles long and Santa Clause will be there!
6. The Festival of Trees
A three-day event (November 23-25, 2018) full of decorated trees, wreaths and gingerbread houses. There is also live entertainment, gift boutiques and Santa Clause!
Located at the Maryland State Fairgrounds
7. Get Hot Chocolate at the Charmery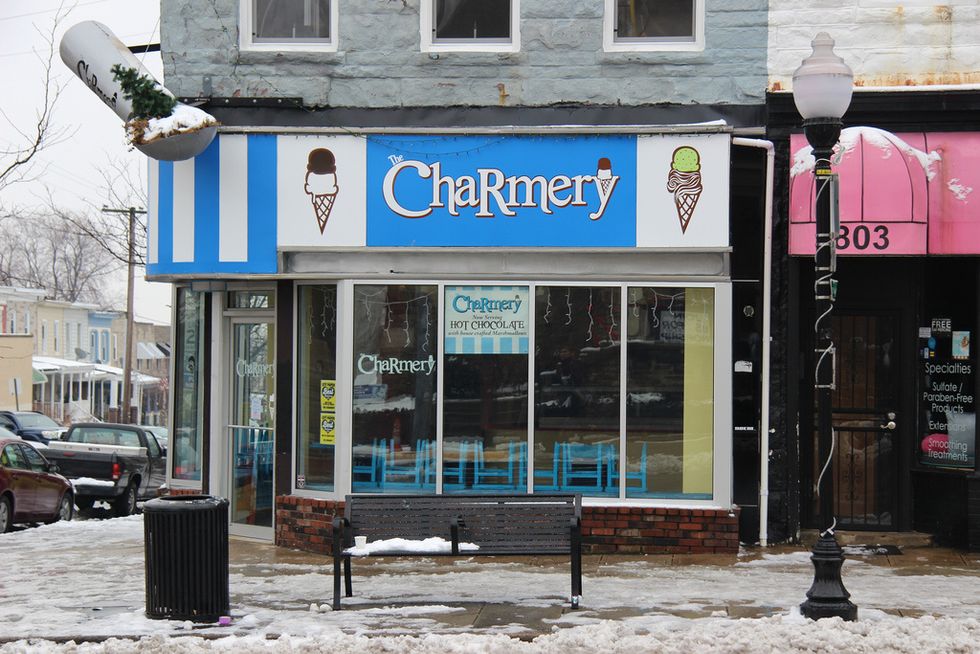 The Charmery is a cafe located in Baltimore. They are known for their handcrafted ice cream and rich hot chocolate. They are the place to go in the hot and the cold!
801 W. 36th St, Baltimore, MD 21211
8. Attempt an Escape Room
If you are a competitor by heart you will probably love the Baltimore escape room! They have 4 different 6 player escape rooms. One of their escape rooms doesn't even have a winner yet!
31 Light Street, Suite 201

Baltimore, MD 21202