As we all know, thanks to the countless Instagram and Snapchat posts, that last week was maybe one of the most important holidays of all time. Yes, it was International Love Your Pet Day.
While some celebrated by giving their pets treats or spending extra time with them, unfortunately, I don't think campus housing would appreciate me partaking in this special day with actual animals. Instead, I did the next best thing and watched "New Girl." For anyone who's ever watched this show before (and if you haven't, you should), you know the overwhelming love story, not between two humans, but the character Winston and his cat Ferguson. As much as this storyline is for comedic purposes in the show, I have often legit sat alone in my room and thought, wow, this is so me.
For you pet lovers out there, consider this as your lucky day. Here are eight Winston and Ferguson moments that will have you questioning whether you're that crazy cat/dog person that all your friends talk about.
1. When Winston split his food with his cat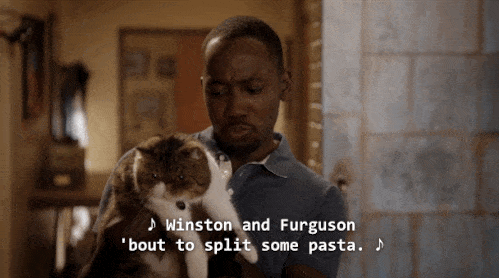 2. When Winston referred to Jess as Ferguson's sister

3. When he "joked" about bringing his cat as his date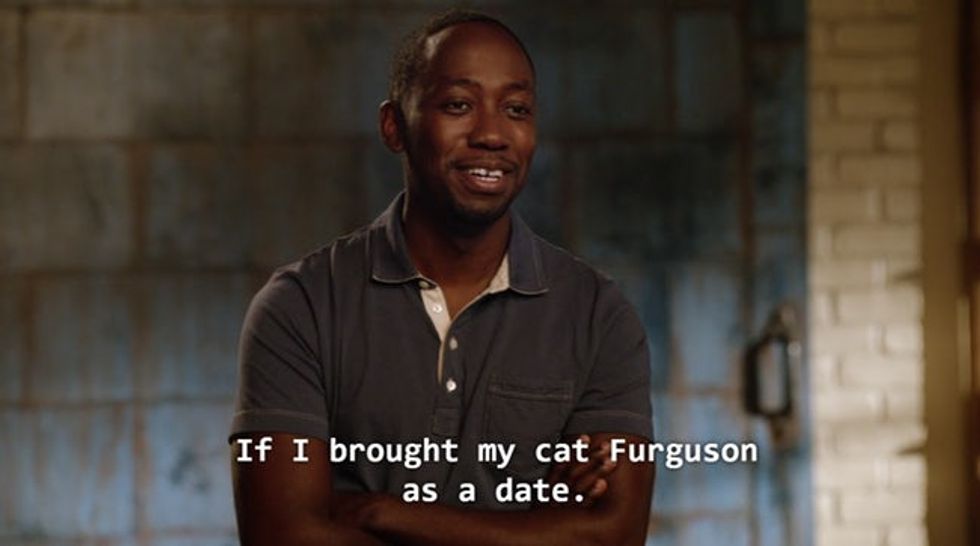 4. When his cat got upset with him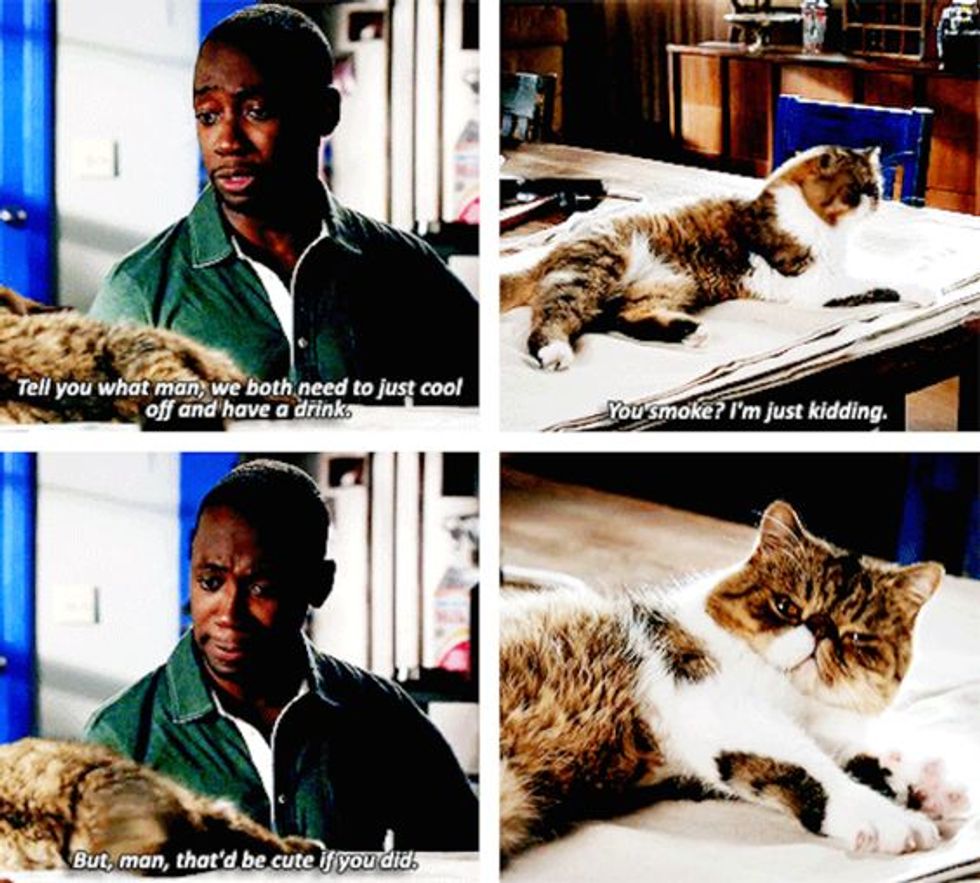 5. When he dressed Ferguson in a cowboy hat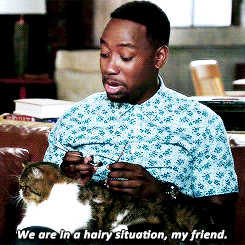 6. When he talks to him in "that" voice
7. When he called Ferguson by his full name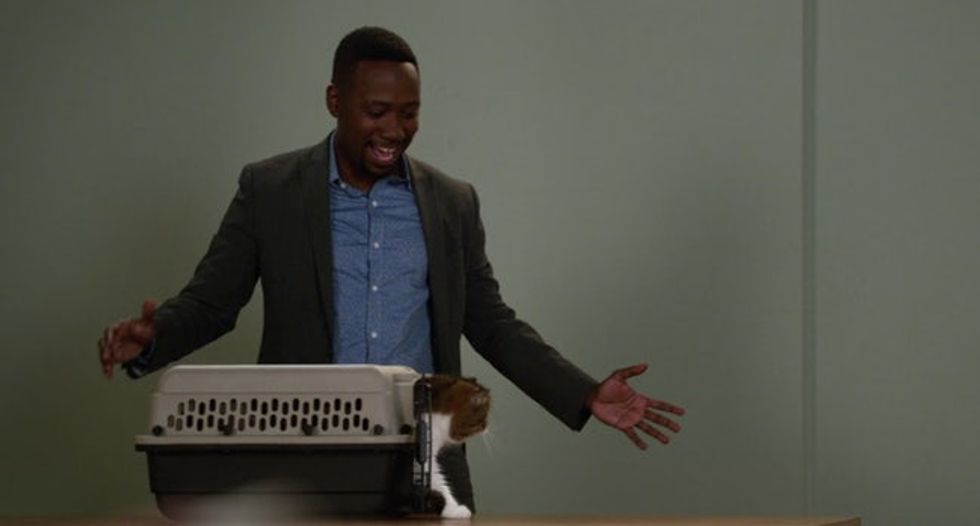 8. When Ferguson can do no wrong