Last year bomber jackets were the scene! Even though bomber jackets are still stylish, I found a new outerwear trend you should look forward to. Windbreakers are the new winter and spring outer wear trend that is hot right now. Not only are windbreakers reliable for rainy weather, they are also super adorable. You can wear windbreakers with anything whether you want to look casual or dressy.
Style wise you can wear windbreakers with ripped jeans or a graphic t-shirt to have a cool look. Ladies can wear windbreakers with dresses cool accessories. The 90s are coming back with a lot of trends and windbreakers are defininetly one of them. If you want to chill but you still want to swag out, you wouldn't go wrong wearing a baseball cap with the look. Windbreakers are wearable for both men and women. So now on rainy days, you can be stylish with a windbreaker!!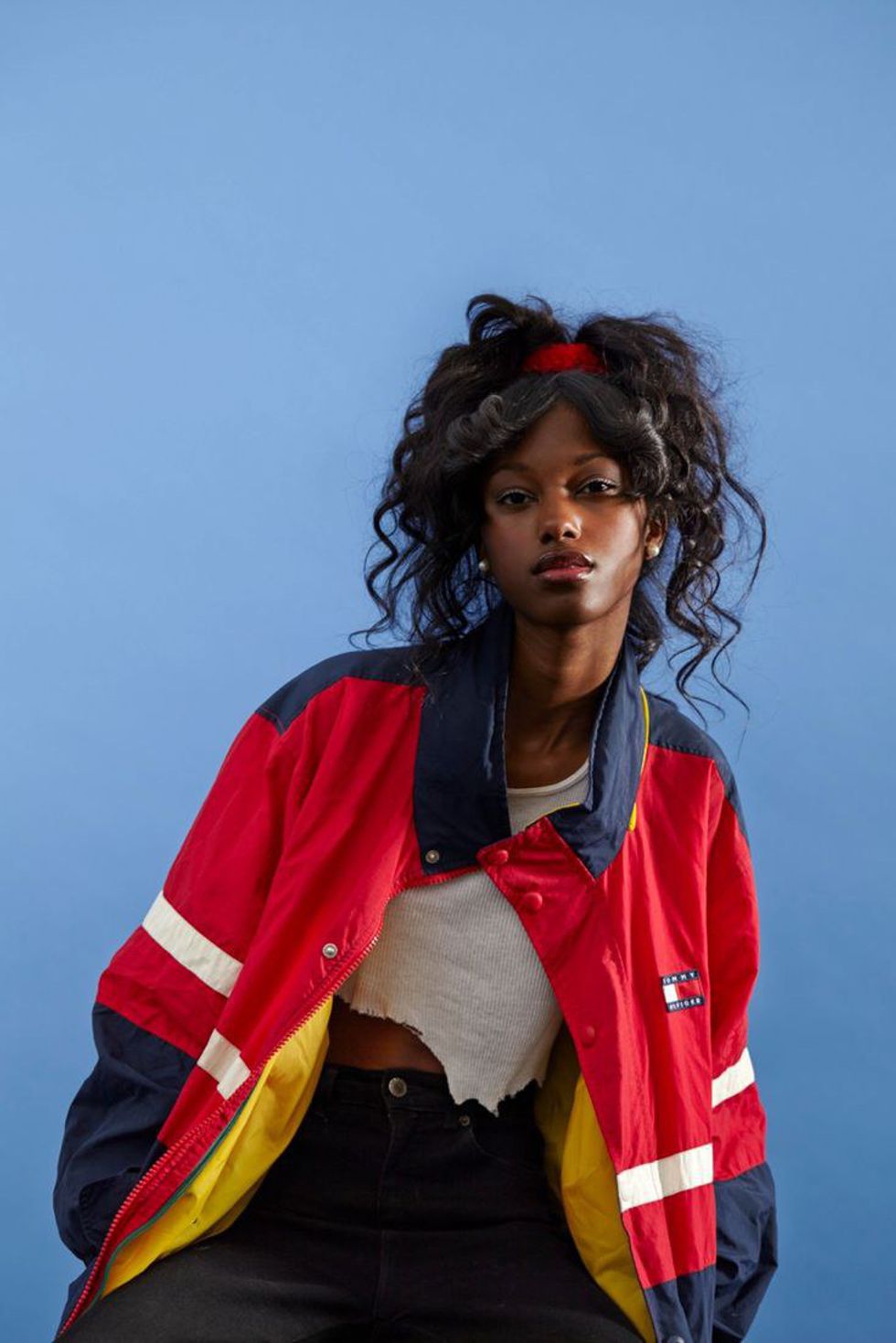 You can get great windbreakers for a price under $20 at Forever 21. You can even go to the thrift store and find cheaper windbreakers there. Like the picture above the Tommy Hilfiger creates wonderful windbreakers that has a beautiful color pattern. I feel like the 90s trend is coming back because like windbreakers the 90s was a cool and chill time to swag out. Honestly I feel like the 90s never left. People wear windbreakers all over campus. So therefore the trend never left, it just been modernized.