It's a common thing in Christian circles. We've got different words for it. Testimony, life story, or even a whole phrase called tell-us-how-you-got-to-where-you-are-and-what-has-God-done-in-your-life. Basically tells us everything significant that's happened in your life, and if there's a tragedy or two, tell us how God used it.
Last summer I worked at a Christian camp, and told my testimony in varying lengths and versions several times. It was an environment built on stories and experiences which are things I value a lot. But sharing my testimony has never been something that is comfortable for me. Whenever there's an opportunity or call to share testimonies I get real tense. It's like an uneasiness with just a tinge of panic, and somehow it doesn't get easier the more I do it.
I feel bad that whenever it gets brought up I balk and get really uneasy. I should be excited to talk about this. I should love to tell what God's done in my life. That's a big part evangelism and discipleship, and I'm passionate about both. What's wrong with my faith if I don't love talking about it in my life story?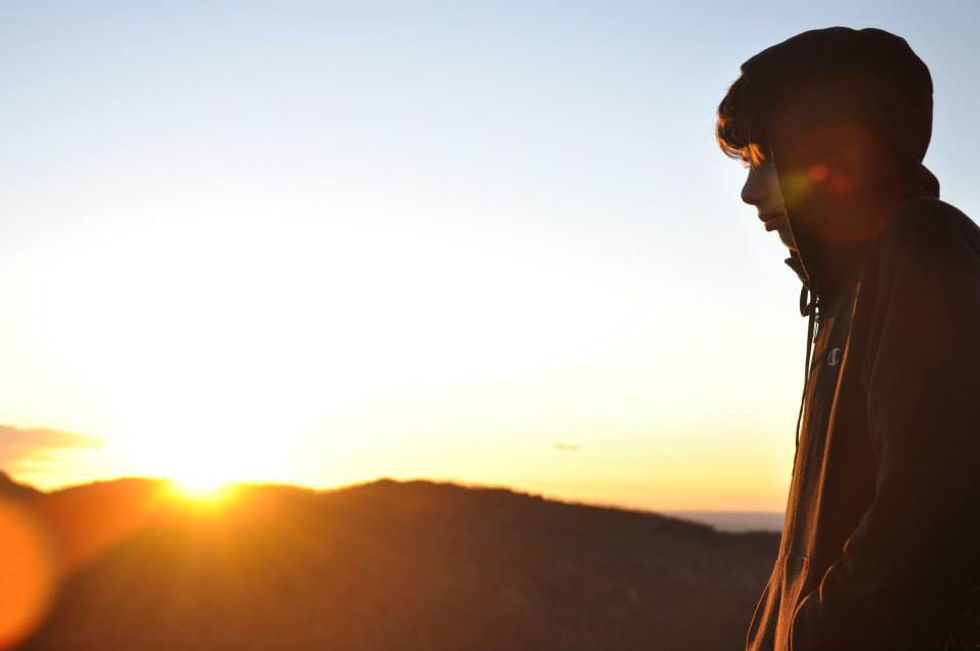 There are good reasons that talking about your testimony can be uncomfortable. Summing up your life and all the things you've learned in words seems like such a daunting task. For myself, I know I'm really bad at talking, and thinking while I talk. What if I miss something? Or I'm not clear? Or I break down? Or somebody notices that really annoying thing my body does when I talk about anything hard and start shaking uncontrollably?
I don't like talking about myself, but my story isn't even about me and I don't want it to come across that way, so why is it so hard? Telling your story is important, but I don't want the importance of my testimony to be tied up in how well I can communicate it because I know that's where a lot of stress and uneasiness comes from.
This summer, rather than working at camp, where I was being encouraged to share my story and listen to the stories of campers and other staff, I worked at an organization in Fiji that takes in single moms and their kids who have experience or are in danger of sexual exploitation and abuse.
I remember when I first got the volunteer packet, one of this things they were pretty adamant about was that you not ask any of the moms about their past or their stories. This was with good reason, because it was the job of counselors on the campus to work through things with the moms. It wasn't like a camp counselor job. I had a clear job description that involved a lot of interaction with the mom and their kids, but it wasn't built around me getting to know their pasts.
So this summer I didn't tell my testimony. I didn't hear anyone else's. After that last summer, which had been full of stories being told and worked through, I noticed the absence acutely.
But I soon realized that it wasn't an absence of testimony or story. It was just an absence of conversations about it. The stories were still unreservedly present. They just weren't spoken.
Our stories are important, no matter how often they get told, because the whole point of our story is how it has shaped us. It's important to tell our stories, but telling our stories isn't what gives them importance. That's not the primary way they have an impact or can make a difference.
My story and the different things that have happened to me are really important because it's shaped who I am and the habits I have, how I love people, how I lead, how I talk to God and how I look at situations. So even if I never tell my testimony again, I'll still be sharing it everyday with the people I'm with. It will come through in good and bad ways in how I live, and my hope is to shape all those habits into good ones.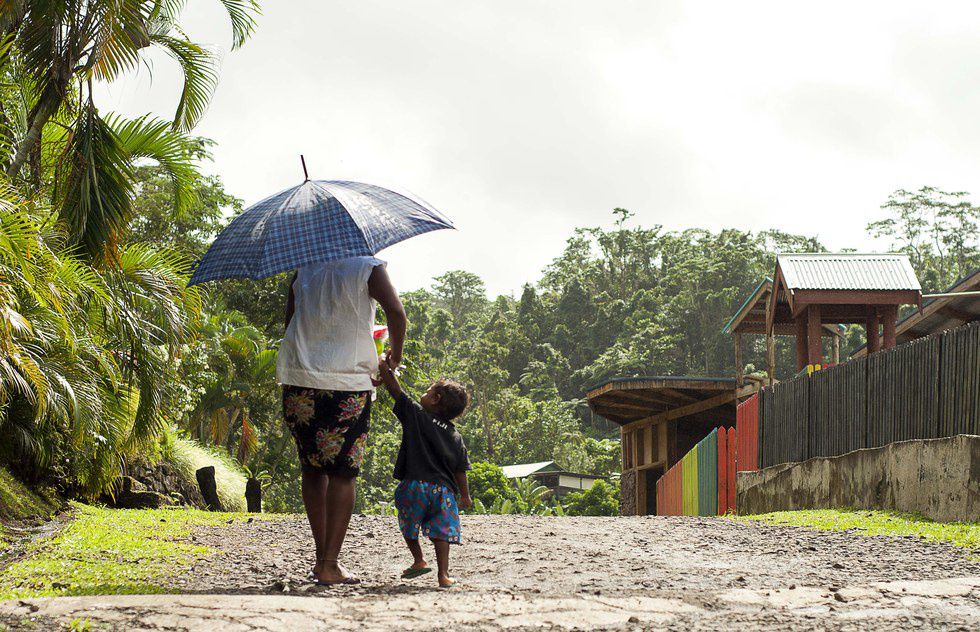 The moms I got to know in Fiji this summer shared their stories with me in different ways. Sarah in how she loved the other moms and staff and her little girl with a maturity, wisdom and patience beyond her age. Kay in her hard work and quiet happiness coming through as she sang and splashed through puddles with her little son. Laura in her endurance and sacrificial love for her two rambunctious little boys. These women had been through more than I'll ever know, but the few stories I got to hear made sense in light of the amazing character they fought to show each day.