For me, my walk with Christ is a work in a progress. I went to church when I was younger maybe once every two months, plus the holidays. I didn't really get into discovering my faith and how it works for me, though, until I went through the confirmation process in 8th grade. I remember loving going to class every Wednesday because I liked how accepted I felt. I felt comfortable being skeptical, and I wasn't afraid to share my doubts. My teachers never told me that I couldn't feel the way I was feeling and that what I was thinking was perfectly valid. I'm so glad I was able to have an experience that was so multi-faceted. I wasn't just being fed information and told to believe it, but instead, I was given the option to think, to choose what I wanted to believe. Though many of my counterparts chose not to believe (no judgment here), a little voice within me told me that there had to be something bigger out there that controlled our lives.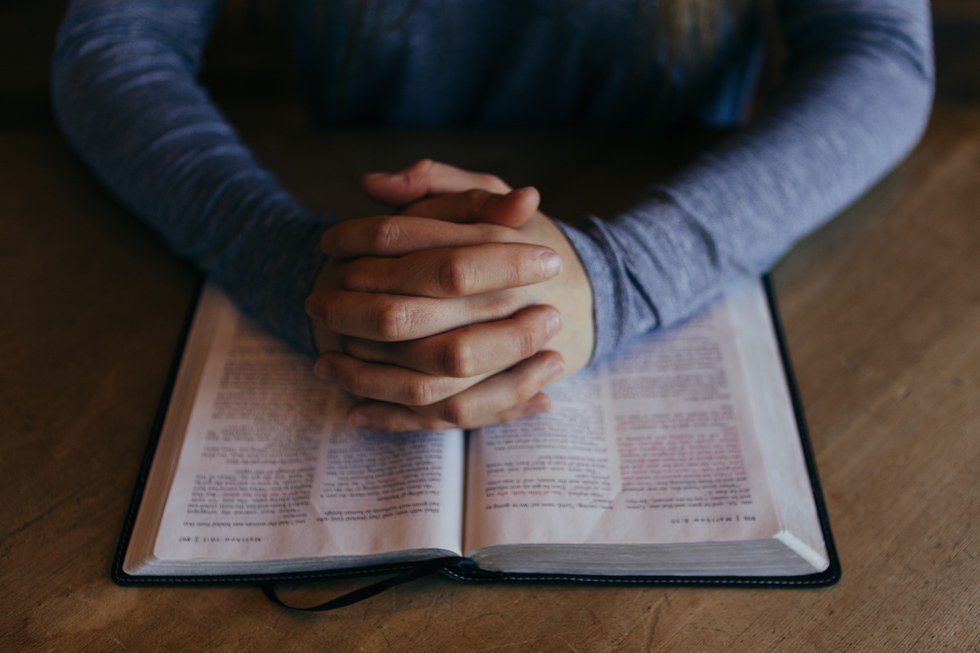 When I say controlled, I don't mean to say that I am oppressed by this higher power, this God of mine. I mean to say that each step in my life — whether it is good or bad — is part of my big plan to get where I ultimately need to go. I have literally no clue where the heck that is going to be, but it is extremely comforting to know that my path is constantly being built and molded for me. It is empowering to know that everything we do has a purpose. I heard someone make a really good point the other day that really intrigued me. This person said that every single waking moment of our life and every single person we encounter has been a step along the journey to where we are at this current moment in time. That really got to me. I mean, when you take a step back and really think about that, it's pretty cool. I think it shows me how big our God really is that every small, trivial moment in my life so far has been worth something.
Thinking about how big God's presence can be in our lives also got me to thinking- do we have any control of our fate? As a young woman who is trusting in God's plan for me, I might answer no, because the love He has for us is so overwhelming and great, so why would I even need anything else in life? On the other hand, as the young college woman who is learning about independence, self-worth, and who is inspired by my personal goals to achieve success as a #ladyboss in my future career, I might also answer no, I control my own fate and I can achieve anything with my own brains and hard work. But then I realized that this inner conflict I have is a part of my plan. I personally don't believe God wants us to sit around idly and wait for things to happen to us. I think he gives us the strength we need to find it within ourselves to accomplish our goals, and to fail at them too. The inner determination — that weird fire within you that never quits even when there is no end in sight — is no accident. I think God helps us fuel that fire, and what we choose to do with it is our choice, but also a step in our life plan. The good the bad and the ugly shapes us as we speak. So when you hit that game-winning goal and you remember the adrenaline within you that caused your passion for a sport to grow, that's God working. When you fail that test that you studied all night for and all you want to do cry and scream knowing your best was not good enough, that's also God working. It's God working through us, not for us.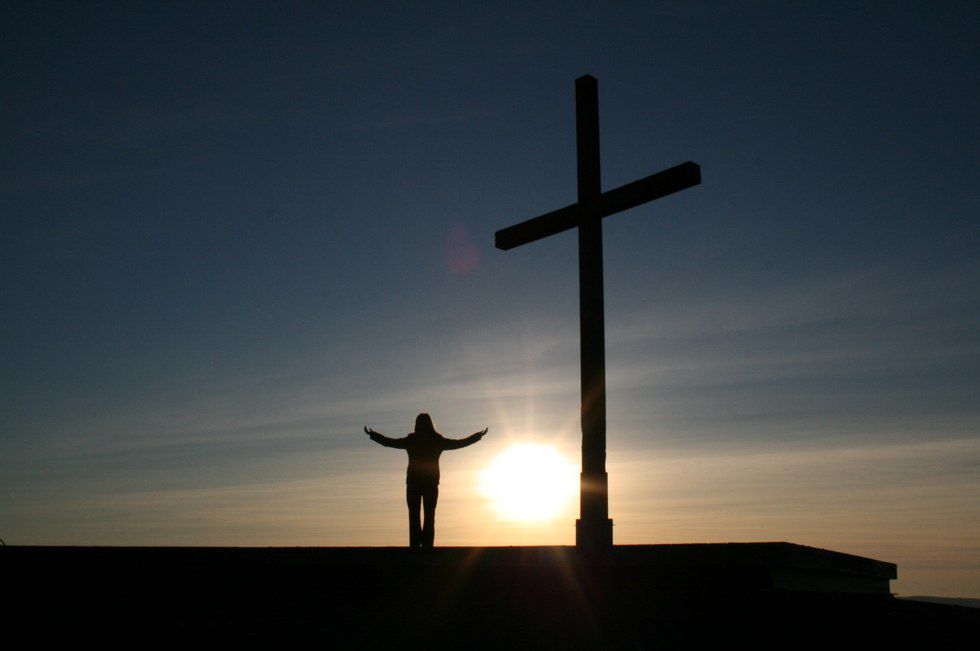 I realize that some of you are probably wondering, what does this girl know? The answer is: I don't. I don't know for sure what God is up to, and why he does the things he does. For me, personally, though, there have been far too many instances in my life where I have seen Him work that I simply cannot ignore them. I choose to have faith because it gives me the purpose I so desire for my life. For those of you who are struggling in finding that faith, I wish you the most luck in your journey, and I hope that what you find is most beneficial to your well being. For those of you who might feel ostracized for believing in God and His big plan for you, know that I am in your corner cheering you on too. Regardless, I hope everyone can feel the unconditional love from God that I feel every day, because it really is so good.
"Trust in the Lord with all your heart and lean not on your own understanding. In all your ways acknowledge him and he shall direct your paths." — Proverbs 3: 5-6