On a pretty much daily basis, I wear 5 articles of jewelry. I have never been one for anything too gaudy or uncomfortable to wear all day so they aren't big pieces. However, each piece that I wear has a special meaning to me and reminds me of something good in my life.
1. My Earrings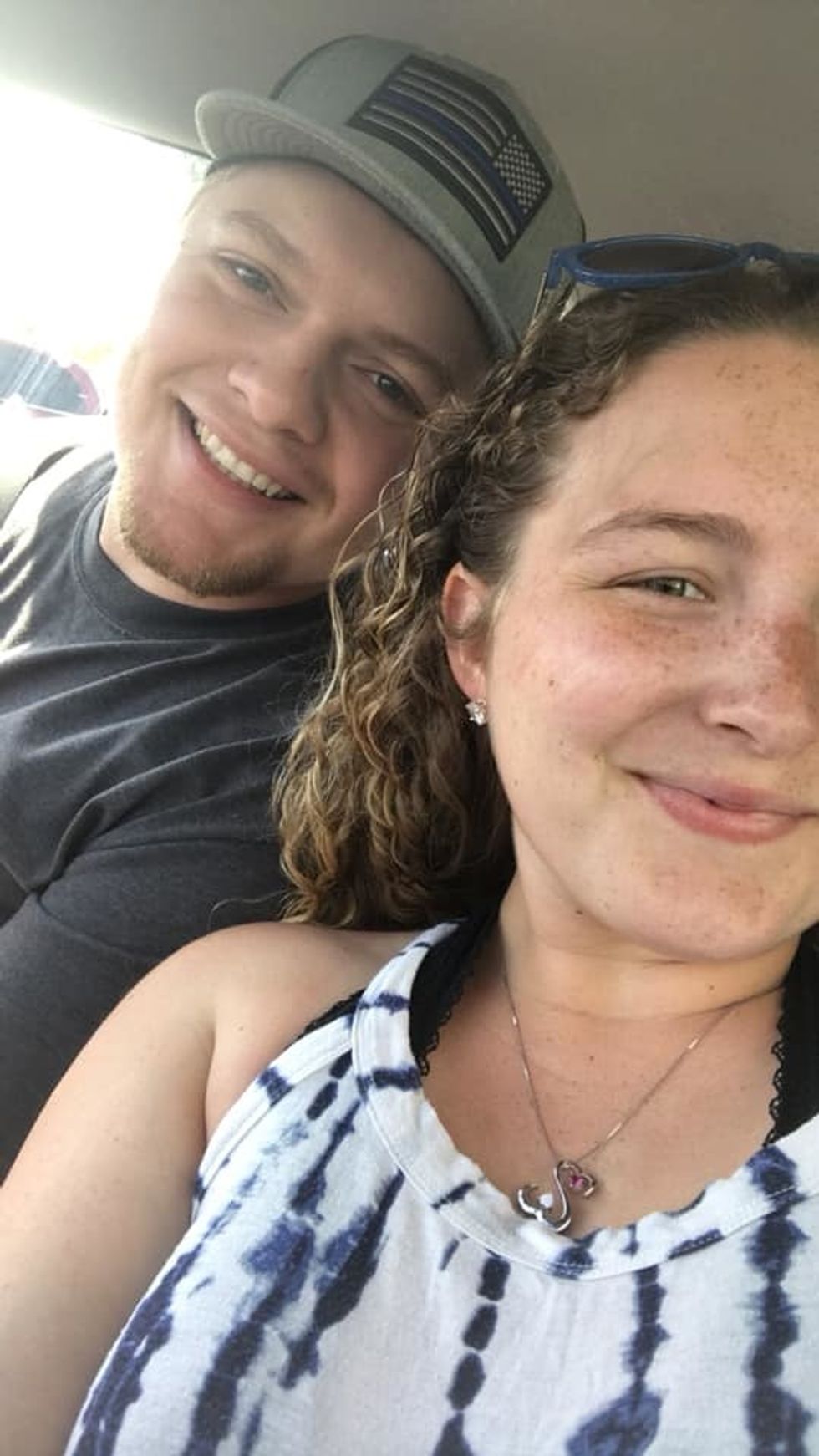 Skyler Anderson
To be honest, these are the least special. They are just plain diamond studs. But my parents gave them to me for Christmas a year ago and they go with literally everything. So, I wear them with everything!

2. My Birthstone Ring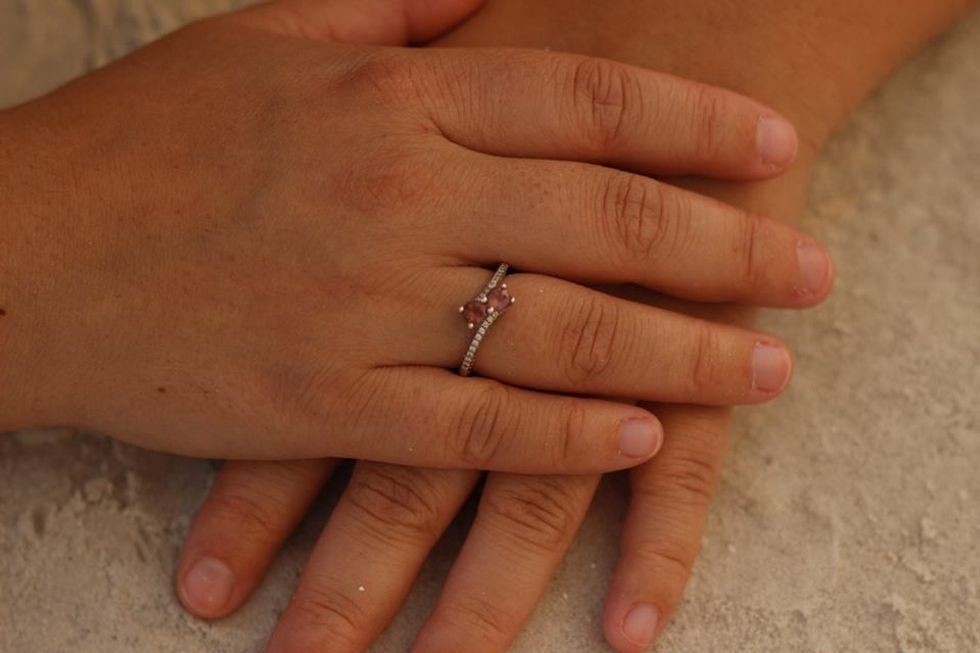 Skyler Anderson
This ring was given to me by my best friend. I had been searching all over for a ring with my birthstone in it that I liked. The problem was that October has two birthstones, an opal and a pink tourmaline and most stores only have opals. My best friend surprised me with this for my 18th birthday. It is beautiful and constantly reminds me of our friendship.

3. My Wave Ring
This piece has literally no value over $10. However, my family has a crazy obsession with the beach and the ocean, so clearly I was drawn to this ring. And the best part of it is that my mom and little sister got matching ones as well. So now, every time I have the ring on, I get a little smile thinking of my family and the ocean.
4. My Disney Bracelet
This is the newest addition to my daily wear. This one was a surprise from my sweet boyfriend. While I was in the hospital recently during what was supposed to be our Disney trip, I forced him to go to Disney for one day with his sister. When he came back the next day, he told me how he got me something and it took him a while to pick it out. But he pulled out an Alex and Ani bracelet with Cinderella's castle on it. It was perfect!
5. My Necklace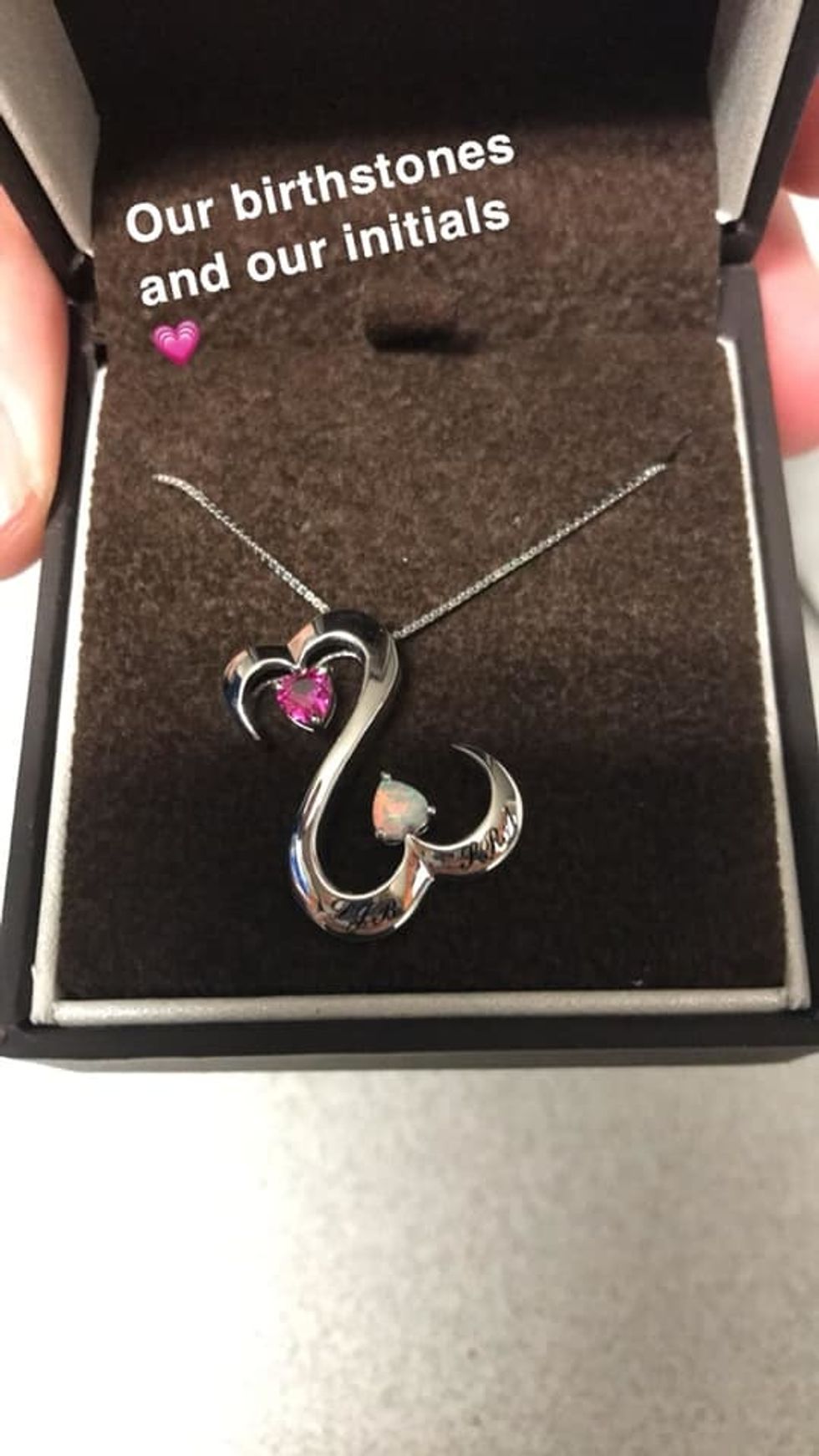 Skyler Anderson
Probably my favorite article of jewelry, this was also given to me my boyfriend. This Valentine's day, he surprised me with a bunch of gifts and a great evening but this necklace topped it all. The necklace is almost an infinity symbol and has both my birthstone and my boyfriend's birthstone. It also has our initials engraved in it as well. It's cheesy but every day it is a symbol of our love and I adore being able to wear it all the time and have a constant reminder.

From Your Site Articles
Related Articles Around the Web