After years of being in live performances and seeing live performances, I have realized that there are three core things that remind me why I love theatre. These three things are important in everyday life and are encompassed through theatre productions. Here are the three E's of why everyone should see live theatre:
1. Live theatre is educational.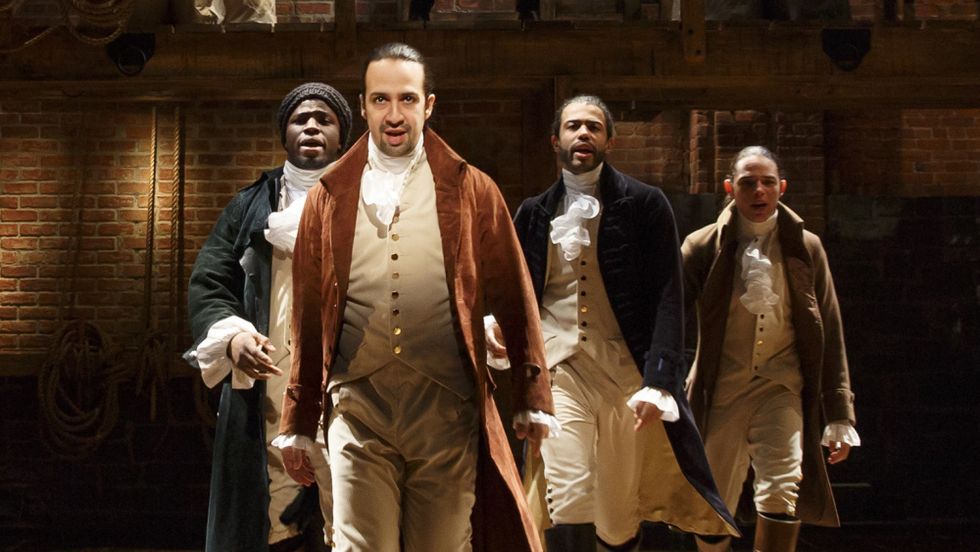 The leading men of the musical "Hamilton."
Theatre shows various benefits for students at a young age. Research has found that students who see live theatre with their schools become more tolerant of other students and increase their vocabulary. Seeing live theatre allows for people to expand their minds by not only focusing on the plot of a production, but also the sets, costumes, and lighting. Theatre also allows for students (and adults) to learn about subjects in a different way than a normal classroom setting. For example, the hit musical "Hamilton" helped students learn about American history through fun hip-hop music, rather than a traditional lecture in a classroom. In addition to this, musicals take place in many different stages of history and different countries, which can help anyone to learn about different time periods, cultures, and life lessons.
2. Seeing live theatre is empowering.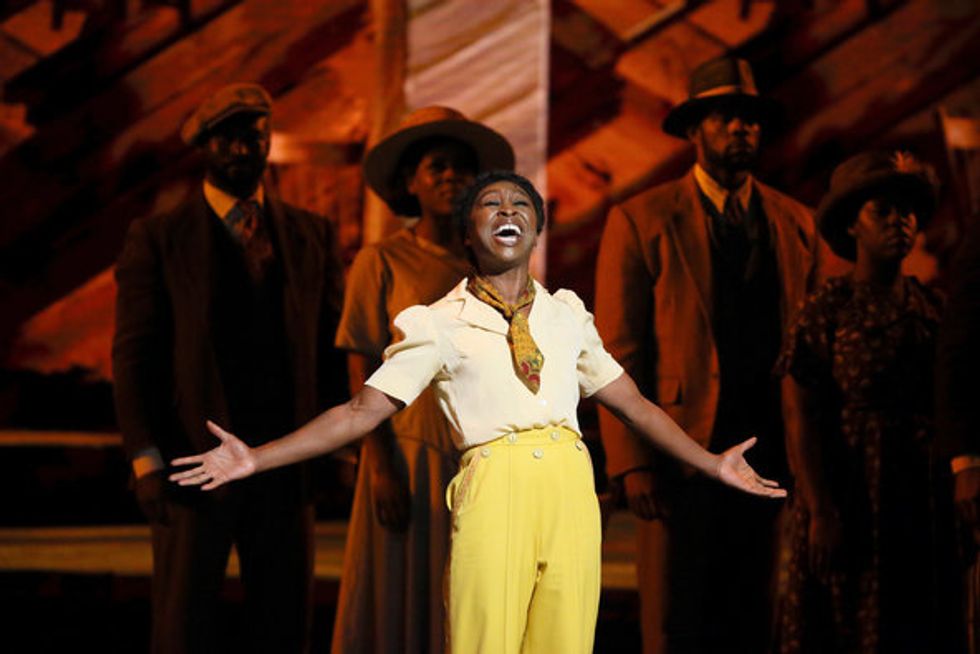 2016 Tony Award best actress, Cynthia Erivo, starring in "The Color Purple."
Unlike seeing actors and actresses through a screen, live theatre allows for us to see real people displaying real human emotions. Having this raw relationship with the actors and actresses shows the vulnerability of the human, which can be remarkably empowering. Even though we may not be similar to the characters we are watching, seeing how they feel as people can inspire us to become better in our every day lives.
3. Theatre is entertaining.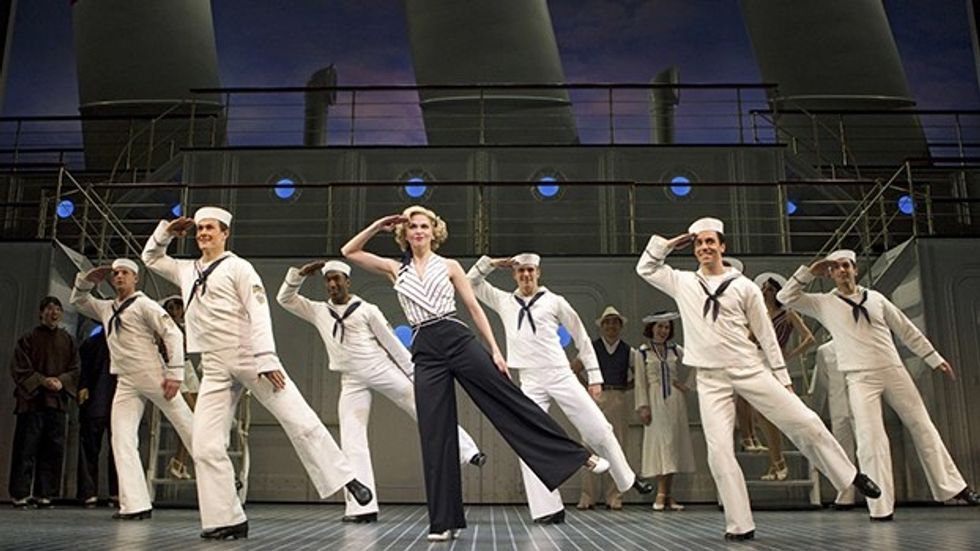 Tony Winner, Sutton Foster, performing with the 2011 cast of "Anything Goes."
Who can resist the glitz and glamour of live theatre? The primary reason people attend live theatre is for entertainment. Sometimes we all need a two-hour break from our everyday lives to stop, relax, and enjoy an uplifting show. One of the best parts about seeing live theatre is dancing and singing. Being able to see an old-fashioned musical, like "Anything Goes," will be full of awesome belting and great tap dancing. New musicals, such as "Dear Evan Hansen" will rock your world with powerhouse vocals and a great plot. The power of theatre is that there are shows for everyone whether you are old or young. There is nothing like the rush of seeing live theatre.