Let me start out by saying this movie will change your life. The Little Prince(2015) directed by Mark Osborne is one of the most beautifully directed movies I have ever seen. When first approached about making a movie based on this classic french story, Osborne was quite hesitant. During an interview with the Montreal Gazette, Osborne stated that, "There's no way that you can take this little precious, poetic book and everyone has their own version in their own imagination. There's no way you can make a movie that matches up to everybody's experience." But nonetheless he embarked on the arduous journey of creating a well known children's story into a well developed blockbuster film. If I am completely honest, I have never read The Little Prince by Antoine de Saint-Exupéry, but I have read many inspiring quotes from this classic. And although the story of the aviator and the little girl is nowhere to be found in the original story, it creates a dynamic that made me rethink trust and surrendering fully to God.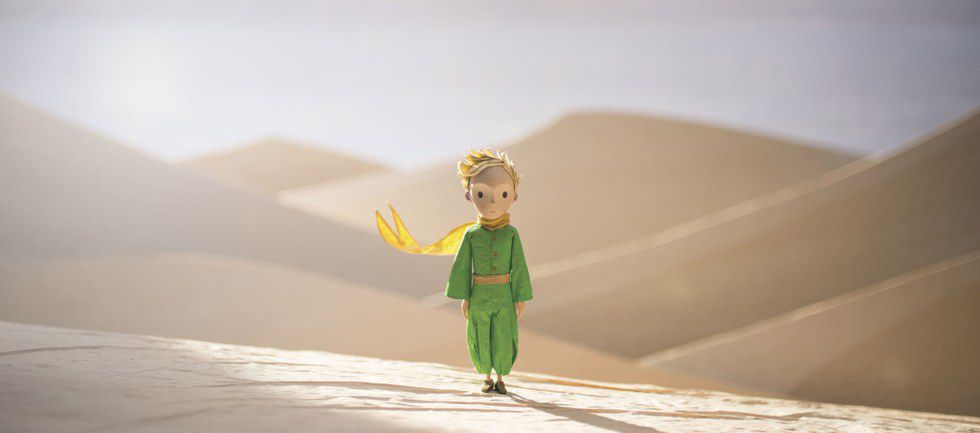 The Little Prince taught me that is okay to allow yourself to be "tamed" by God. So often we go through life fighting the plan and destiny that God has set before us. In our fear and lack of faith we run from our loving Creator so that we may maintain a sense of control. Control allows us to feel safe in our ever shifting world. If we can maintain control then we don't have to worry about anything going wrong. The problem with this way of thinking is that we don't really have control, it's just an illusion. So when something does go wrong we panic, ask God for help and then blame Him for whatever is ruining our perfectly crafted lives at the time. I have lived my life this way for 21 years and I finally came to the realization that I don't have to anymore. My life has not been a breeze. In fact, most of the time I feel like I am fighting an unceasing war against pain and suffering. This pain gave me the excuse to victimize myself and not only stop trusting people but my God as well. But The Little Prince showed me that I don't have to do that anymore. My favorite quote from the movie states,

"One runs the risk of weeping a little if one allows himself to be tamed."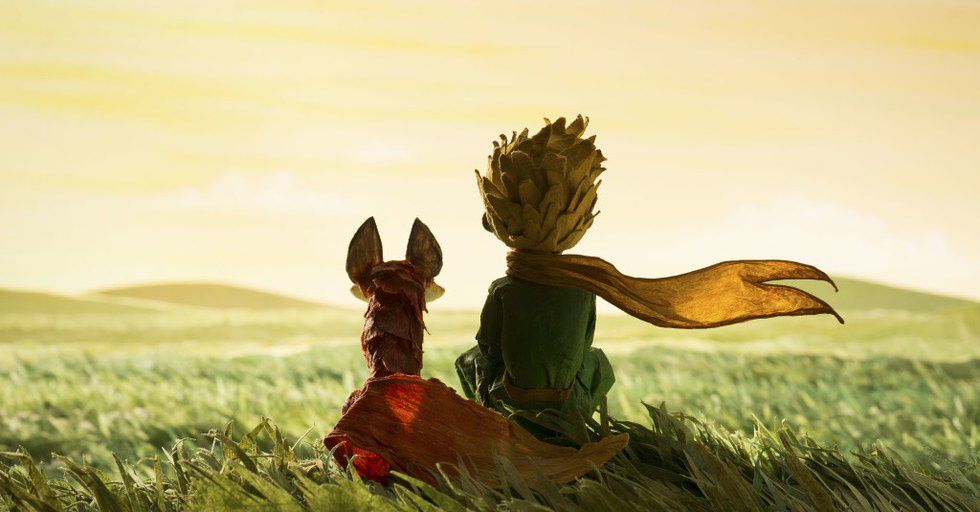 We have to allow ourselves to be tamed by God. We may run the risk of pain and crying our eyes out in desperation, but our God is bigger and He only wants to love us through our trials. We have a real and present danger known by the name of Satan, who wants to steal, kill and destroy our dreams of a future. He wants us to live a life that scrapes by with mediocrity but God wants to give us a life of joy and constant faith for more. Our relationship with God is one of a loving Father and His children. He tames us so that we may know Him, trust Him and understand He has our best intention in mind. Once we are tamed, we can live a life of freedom and healing. Being tamed allows us to be cared for and in that we may experience God's unconditional love.
The Little Prince taught me that I can fully surrender to God and allow Him to tame me. This lesson may seem simple and this movie may seem juvenile but I have forever been changed by the love of a child who was tamed by an imaginative old man. I was the little girl trapped in a life of mediocrity and routine. Day by day, hour by hour I did what I was supposed to and sheltered myself away in my home so that I was safe and protected against the possibility of more pain. But God, the imaginative aviator, ushered me out of my darkness and showed me there is joy even in the midst of sorrow. He romanced me in a love that could not be measured, and although there was the possibility of pain, His desire for a relationship with me was more important. He taught me that I could surrender control of my feelings and hurts so that He could help me heal and be who He create me to be. In surrender I have found joy, imagination, adventure and most importantly a lasting relationship with my Father in heaven. The journey is hard and there is often pain along the way but the taming is worth it. Let God tame you because I promise you, you will never regret it.