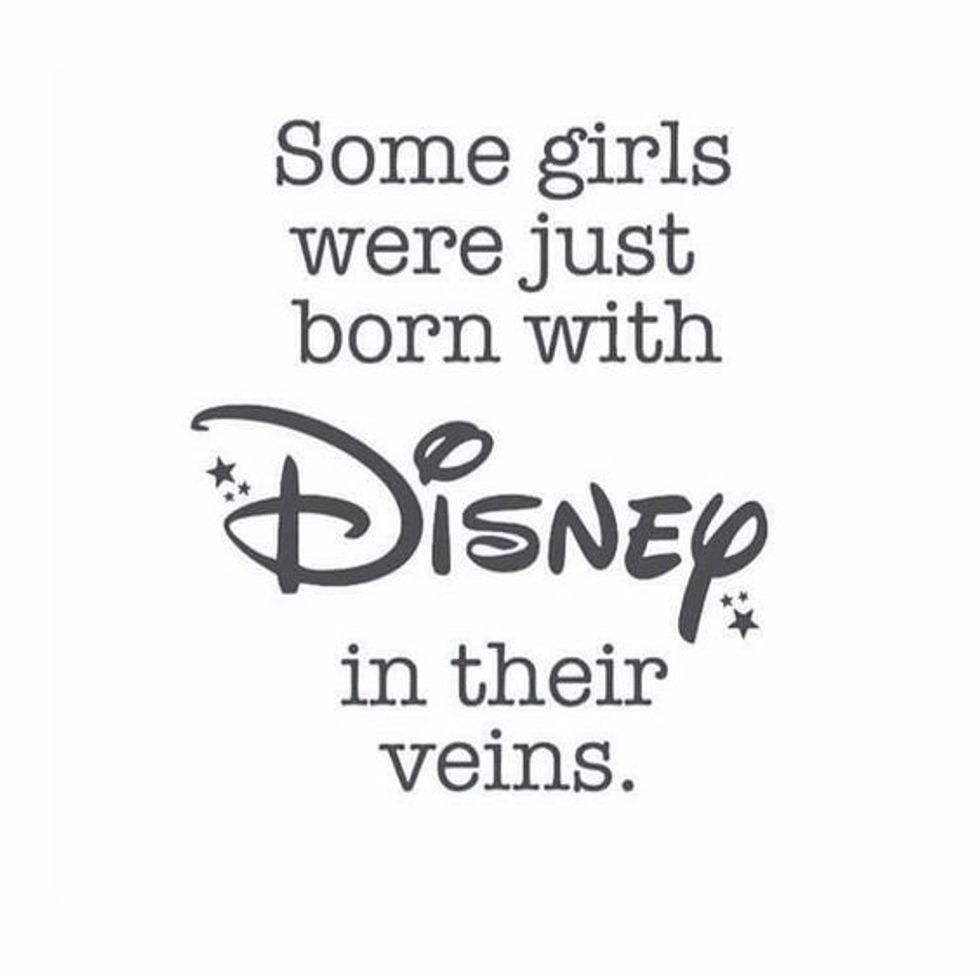 I am one of those girls born with Disney in their veins. Despite the fact that I have never been to Disney World or Disney Land, I am a lover of all things Disney. As a child, I watched Disney movies on repeat (just as my uncle -- I made him watch The Little Mermaid until he could sing the songs in his sleep); as an adult, I still watch Disney movies on repeat (just ask my kids and my boyfriend), and over the years I've realized that these movies, despite the psychological flaws that have been concocted about each and every one of them, brought my solace as a child. They gave me hope and they gave me a way to escape. I found myself in those princesses and their adventures, but despite my incessant desire to repeatedly watch The Little Mermaid with my uncle, I've only ever felt a real true connection to one princess: Belle.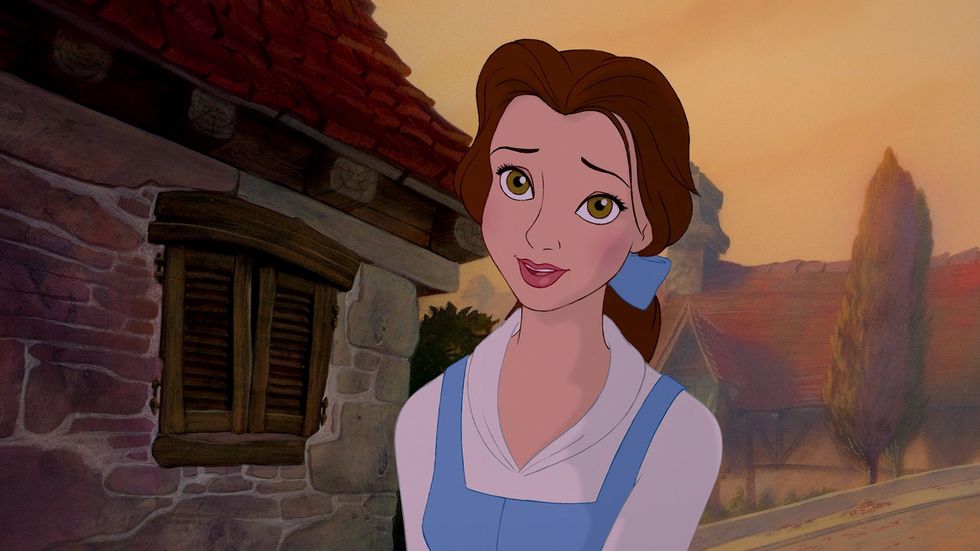 The 1991 animated film Beauty and the Beast follows the relationship between Adam -- the Beast -- a young prince, and Belle, a young girl from a small village. Adam was cursed and transformed to a beast as punishment for his arrogance and his disregard for others, and the only way to break the spell is for the Beast to learn to love and be loved in return. This film was released about one year prior to the year I was born, but it has always held a special place in my heart because it provided me with a character I could truly relate to, a girl who was just like me.
Over the years, I've read and listened to various theories in regards to the relationship between Belle and the Beast -- Stockholm Syndrome (feelings of trust or even affection felt by the victim toward the captor in specific instances of kidnapping or hostage-taking) and bestiality (sexual relations between a human and an animal) -- and I've read and listened to the rebuttals to those theories. Admittedly, I occasionally think of those theories when I watch the movie or read the story, but they never take away from the fact that this movie, this story, this character, spoke to me as a child in a way that no other character has; I continue to connect to her as a character, as a person, and I connect to her story.
"With a dreamy far-off look and her nose stuck in a book."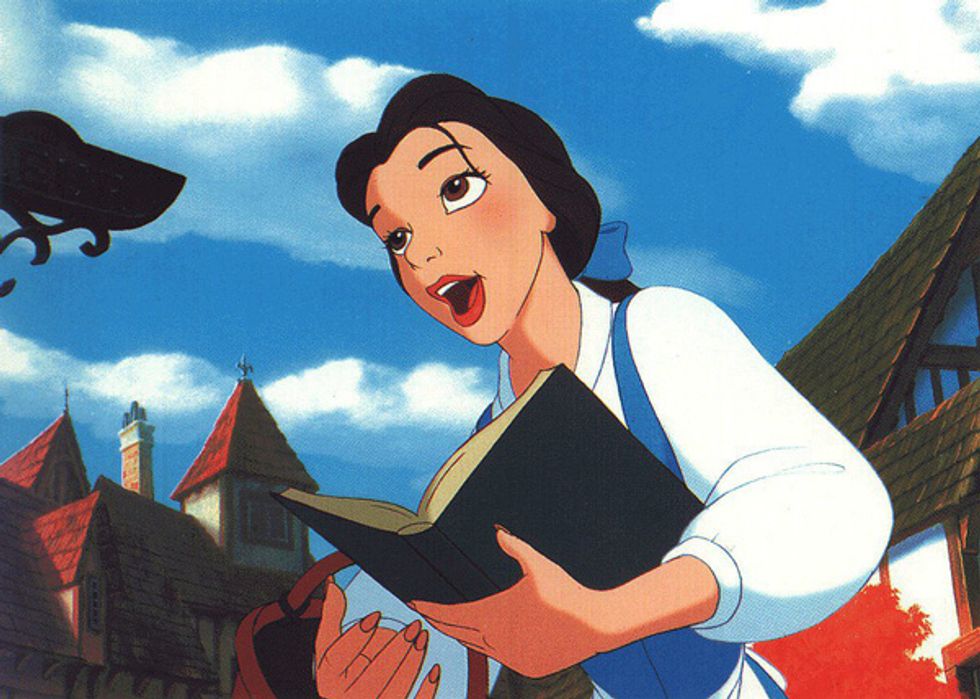 Belle is an oddity in her village. She "doesn't quite fit in" because she prefers to read and educate herself while the women of the village are content to pass the time with idle housework. During my elementary, middle, and high school career, I found myself preferring the company of literary characters to the company of my peers. Because I spent so much time with my nose buried in the pages of my favorite books, I was often discarded by my peers as "the strange girl" or "the girl without any real friends".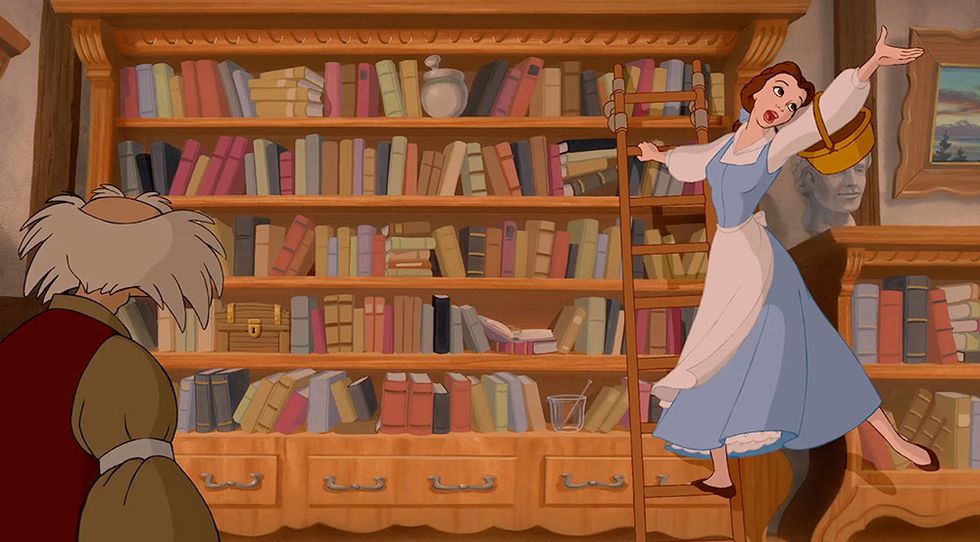 "I want adventure in the great wide somewhere."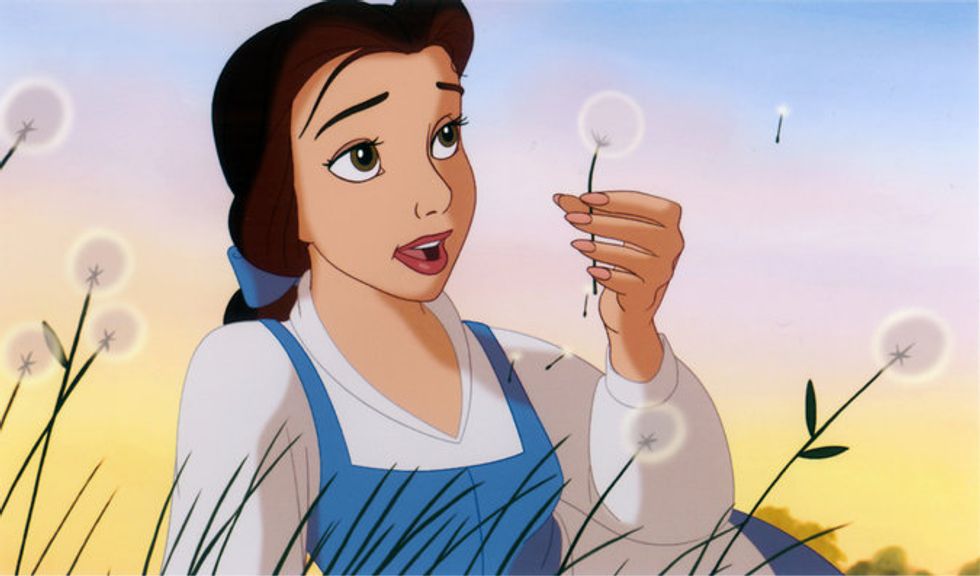 The women in Belle's village are content to marry a man life Gaston and spend the rest of their lives living in the same village, but Belle wants more. She wants to find adventures, go exploring the world. She's simply not content to fall in line with what's expected of her from the others in the village. I grew up in a small little borough of Perry County; I spent most of my life there, but I knew that when I was old enough I wanted to get out. Not that Perry County is bad, but I knew that in order to reach my full potential I needed to leave. Though I've never really wanted to explore the world, I've always had a desire to create my own adventures.
"Here's where she meets Prince Charming."
When I started my track at Penn State, I had no real interest in finding and falling in love. I wanted to focus on my studies, focus on getting my life back on track and start healing and living my life. But I found my Prince Charming, and we've begun to build a life together. It wasn't something I was looking for, but in the end, I couldn't be happier that the pieces of my life have fallen into place the way that they have.

Sometimes it feels strange and silly to say that I have connected to a Disney character for most of my life, but the truth is that I found myself through Belle. By watching her stand up to Gaston and watching her reject the norms of her village, I learned that it's okay to be myself. It's okay to be a lover of the written word and to want more in life.