*Spoiler Alert*

There may be some scenes that will be mentioned and I advise anyone who hasn't seen the movie to definitely watch it first that way you get a better sense of this article.
What is the first thing that you think of when you hear the word nostalgia? Is it your grandma's apple pie? Or perhaps the view of the stars on a clear summer night. However you define nostalgia, it normally ignites lost emotions in us and may trigger a tear or two. "La La Land," a record-breaking film by Damien Chazelle, is no exception to these feelings.
This film is one for the record books tying with the "Titanic" for the most nominations in a single film of all time and breaking the record for most Golden Globes won by a single film after taking home all seven of the awards it was nominated for.
This just goes to show the appreciation that many had for the film's essential message of staying true to oneself and being at peace with any sacrifices that may have to be made throughout life for the sake of achieving a passionate life goal. Needless to say, the film score composed by Justin Hurwitz had captivated our hearts once combined with the powerful messages in the story-line to make it a one-of-a-kind classic.
We can all relate to this film through its emphasized light on all those that dare to dream of a seemingly impossible career or other future aspiration just as Sebastian (Ryan Gosling), the male protagonist of the film, had aspired to start his own jazz club one day to keep his love of jazz music alive in the hearts of modern Americans.
Like Seb, we all should dare to not only dream, but also aspire to one day fulfill them just as Seb and Mia (Emma Stone), an aspiring actress, had gone through countless ridicule and sacrifice to finally achieve their lifelong goals.
Below are reasons why we all not only dream of seemingly impossible careers or other aspirations, but also why this movie had ignited the spark we all have within us to go out and make them happen:
1. Happiness is all we ultimately want.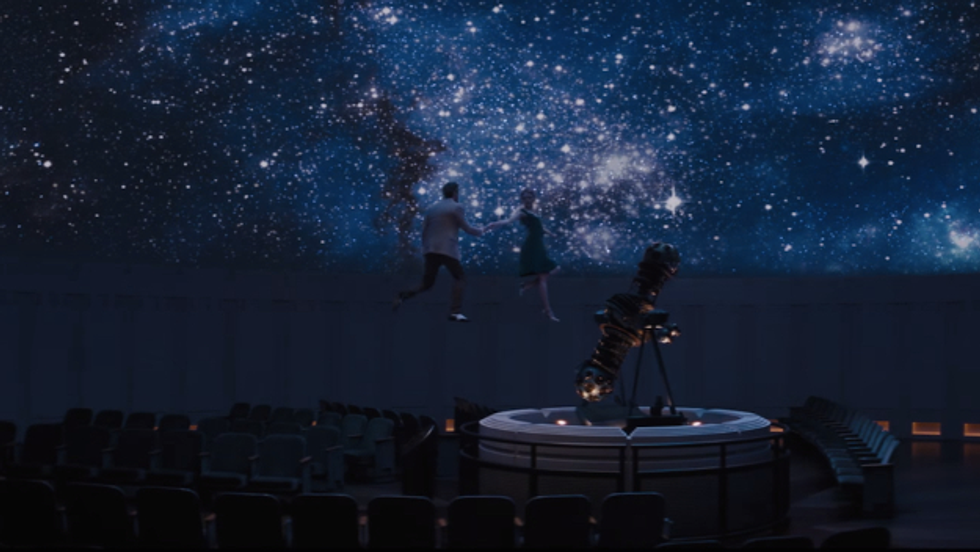 Although there were some scenes that were not quite realistic in the film, such as when Mia and Seb had waltzed away in the Griffith Observatory in L.A., doing so while defying gravity going high into the clouds-making it seem as if it was a scene out of Superman, there were others that had strikingly real emotions.
While the love story was well written to portray the highs and lows of a realistic relationship, the seemingly intangible dreams they both had were also as realistic as any goal that we may set for ourselves sometime in our lives. Later on in life, we may wake up and realize that happiness is what we were truly after in our quest for success.
2. Love always triumphs.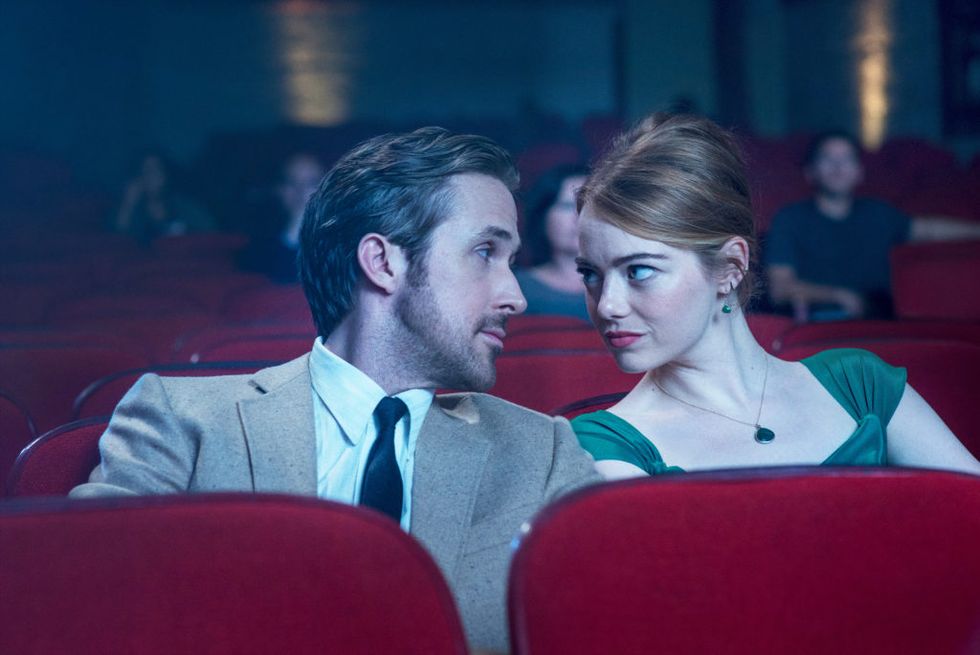 By not giving into the pressures of the outside world, Sebastian and Mia were able to keep their relationship on friendly terms, although they had to ultimately separate in order to pursue their dreams. When Mia returns from Paris, she and her husband incidentally cross "Seb's," Sebastian's fulfilled jazz club dream come to life.
Although Mia and Sebastian still had moving feelings for each other, they had settled on a mutual understanding of each other's goals and had agreed to always love each other in a mature manner, regardless of life's unpredictable circumstances. This situation is tailored to both real life relationships, as was the main plot, but also pulled strings on our emotions through the alternate ending that was shown at the end of the film.
Let's just say, we all dream of "happy-ever-afters," but sometimes life gets in the way.
3. Dreams are gateways to incredible real wonders.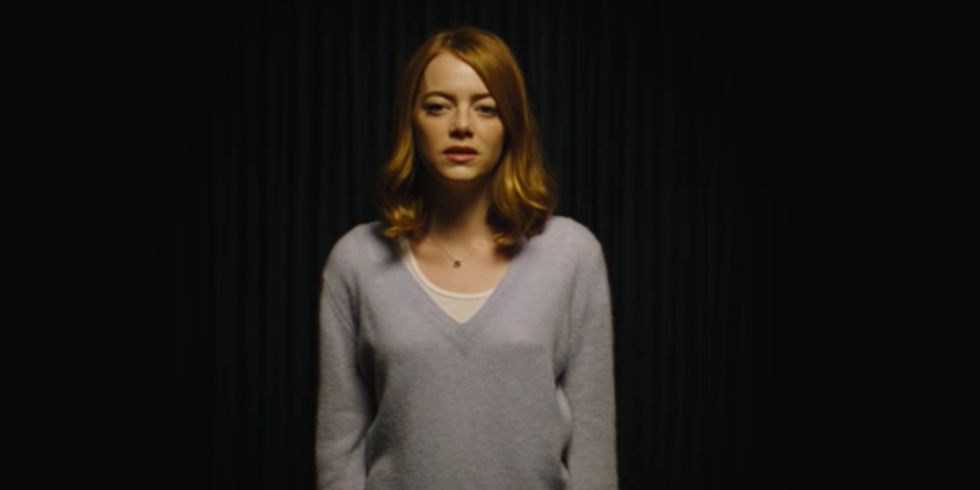 The "City of Stars," most commonly known as Hollywood, had all but granted the wishes of the protagonists of the film, or so it seemed initially. By the time they had achieved what they wanted to out of life, they had separated and gone their own ways for the sake of their careers.
Not only did Seb realize his dream of opening his own jazz club, Mia had also made her dreams into reality by traveling to Paris to premier as an actress in her first major movie gig. They had achieved what they had previously been discouraged to believe could one day become reality, even if this meant letting go of their relationship.
4. Music is the gateway to the soul.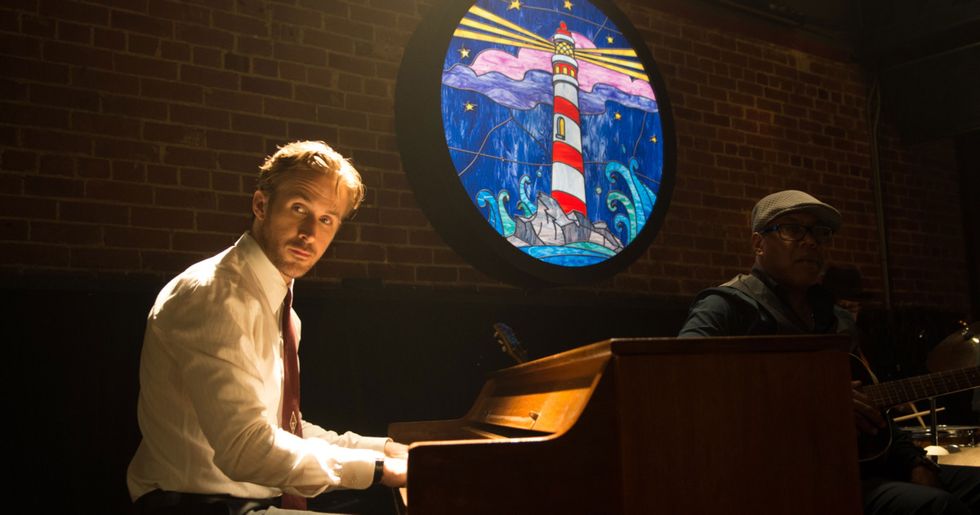 With the musical numbers that were interwoven in the movie, it was impossible not to get up and shake what our mamas gave us. The complicated tap dance moves were so perfectly executed that it would be of no surprise if a tear was shed during these romantic scenes.
In addition, this movie served as a reminder to the modern adolescent that today's music that is played on the radio is not quite as intricate and soul-capturing as the tunes played by musical legends such as in the 1920's Jazz Age.
Needless to say, this film had moved its viewers with its romantic feel and "jazzy spice" only to invoke even more nostalgic feelings.