THE 2016 ACADEMY AWARD CEREMONY
Though The Lord of the Rings trilogy in total was nominated for 30 Oscars and won 17, and the finale The Return of the King still holds the distinction of having won all 11 wards it was nominated for (tying the record alongside Ben Hur and Titanic), La La Land made Oscar history this season after receiving 14 nominations (tying that record alongside All About Eve and, again, Titanic) and winning 6 of them, the most for the 89th Academy Awards.
If you haven't seen it yet, I highly recommend it (as does the cinematic community at large, obviously).
It's about "Mia, an aspiring actress, [who] serves lattes to movie stars in between auditions and Sebastian, a jazz musician, [who] scrapes by playing cocktail party gigs in dingy bars, but as success mounts they are faced with decisions that begin to fray the fragile fabric of their love affair, and the dreams they worked so hard to maintain in each other threaten to rip them apart."
Watch the trailer here.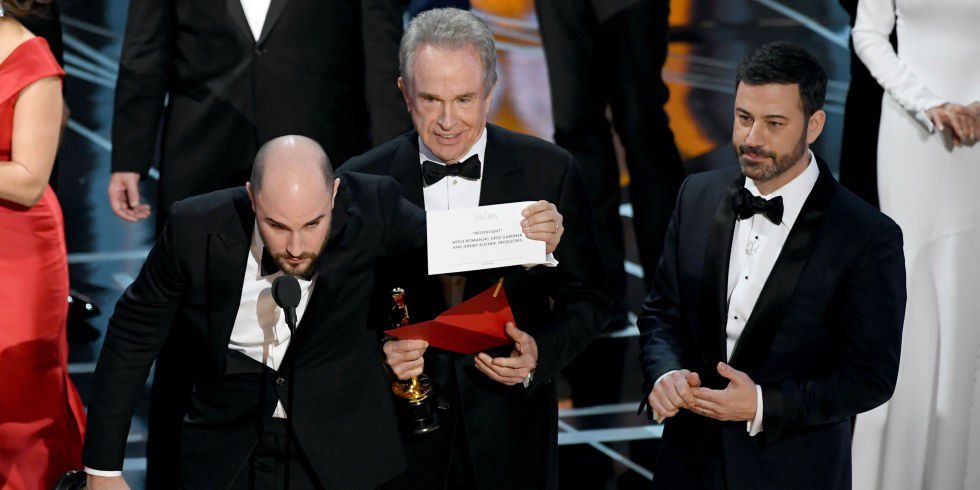 Best Picture
- La La Land's Fred Berger, Jordan Horowitz and Marc Platt were nominated--and were even incorrectly announced as the winners--but Moonlight 's Adele Romanski, Dede Gardner and Jeremy Kleiner

actually won, which "
became the first LGBT-related film, and the first film with an all-black cast, to win Best Picture
."
Actress in a Leading Role - La La Land 's Emma Stone won over the likes of Meryl Streep and Natalie Portman, having been previously passed over in favor of Patricia Arquette in Boyhood when she was nominated in 2015 for her part in Birdman.
Actor in a Leading Role - La La Land 's Ryan Gosling was nominated--no doubt, for his chemistry with third-time co-star Emma Stone (see Crazy, Stupid, Love and Gangster Squad)--but Manchester by the Sea's Casey Affleck won. Gosling was also nominated in 2007 for his role in Half Nelson.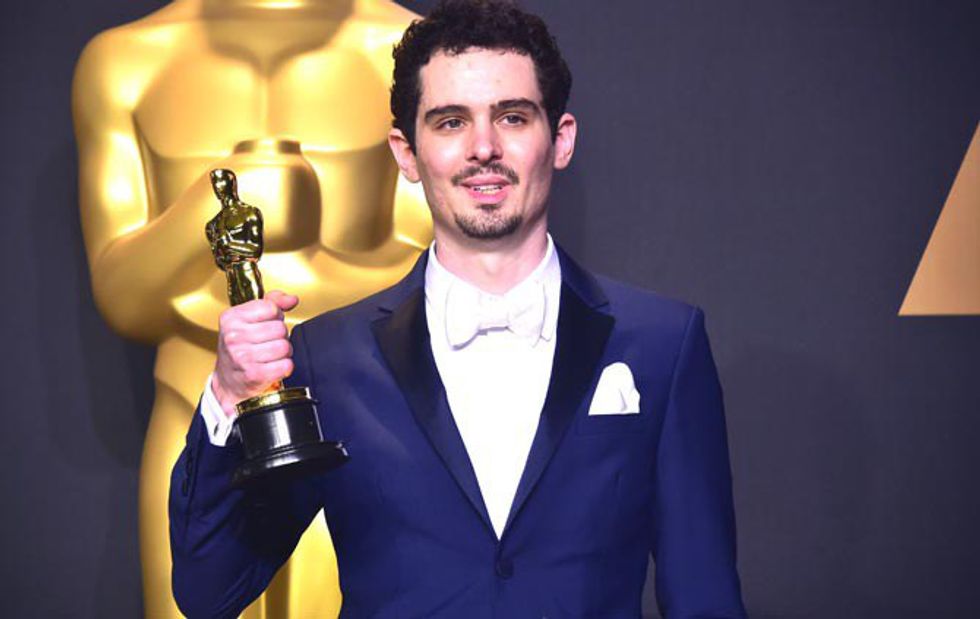 Directing
- La La Land 's Damien Chazelle won and was also nominated for the Writing (Original Screenplay) award--as opposed to an adapted screenplay for which he was nominated in 2015 for Whiplash--but Chazelle lost to Manchester by the Sea

's Kenneth Lonergan.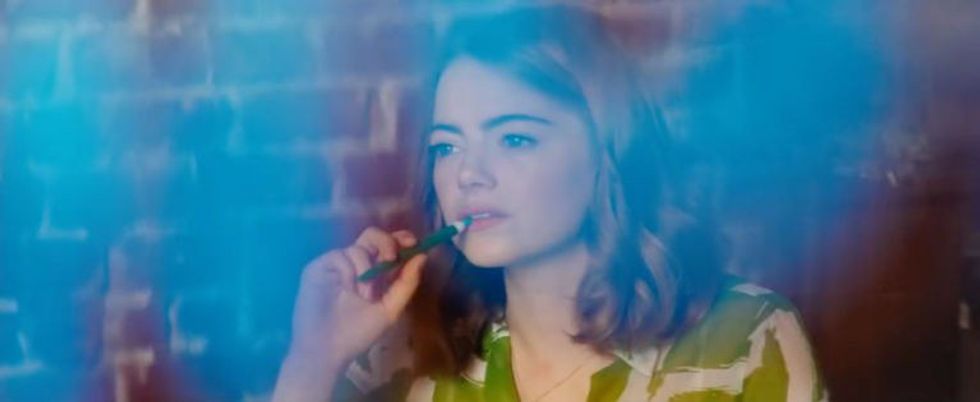 Cinematography - La La Land 's Linus Sandgren won, which was well deserved as he has proven himself as well working on American Hustle and Joy, both of which are lush films set in bygone eras that circle the characters dramatically and also provide sharp relief against the backdrop.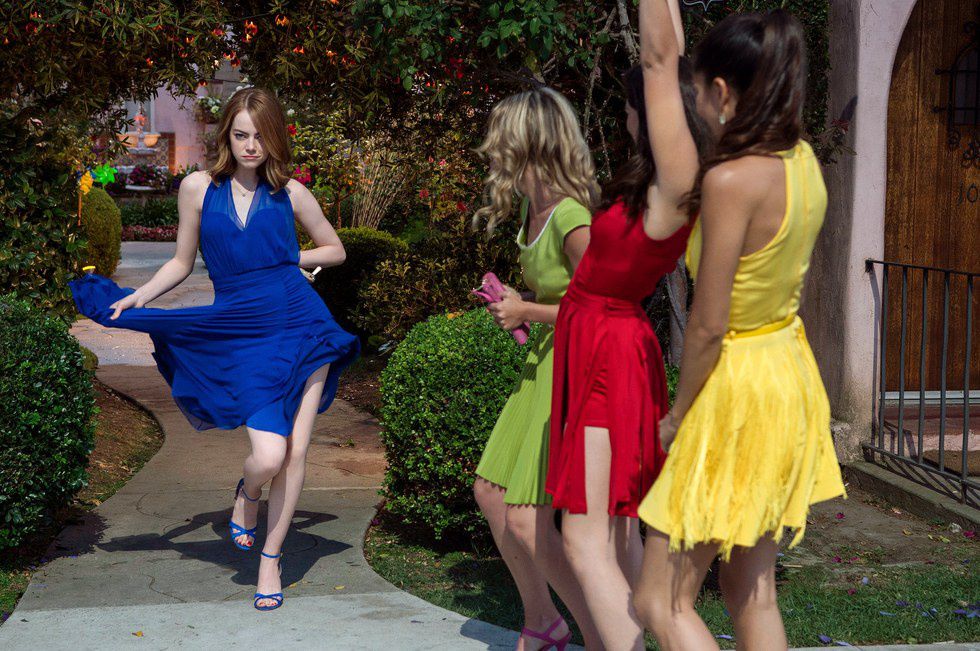 Costume Design - La La Land 's Mary Zophres was nominated, but Fantastic Beasts and Where to Find Them 's Colleen Atwood won. Though I don't disagree that Fantastic Beasts deserved the win, La La Land was so subtle and tasteful in straddling the time period restrictions--alluding to the Hollywood glamour of past decades while still staying within the parameters of believable attire for modern day characters who have iPhones just like everyone else--that I had to address and applaud it.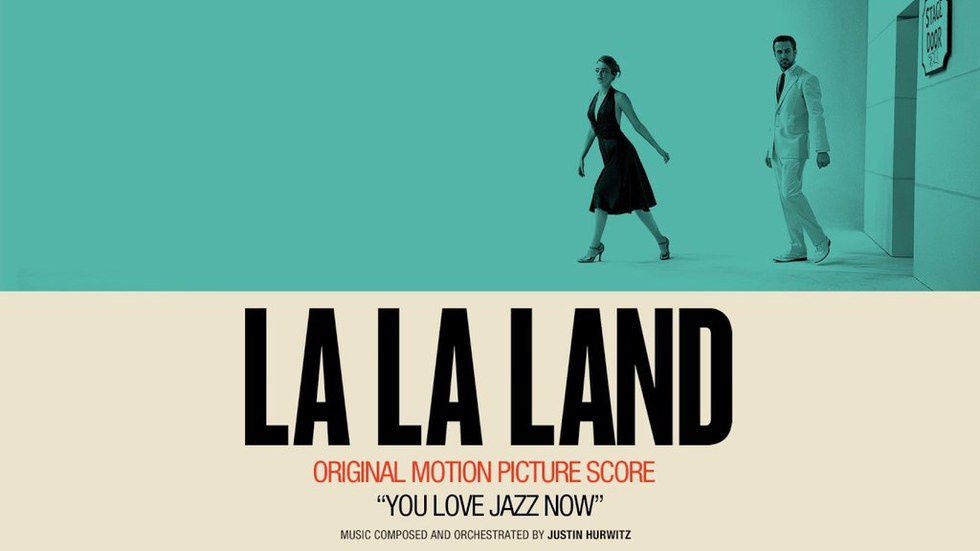 Music (Original Score) - La La Land 's Justin Hurwitz won. Though young and budding, Hurwitz also worked with Chazelle on Whiplash. Listen to the soundtrack here and hear for yourself his affinity for jazz. I already bought the record for myself, which is a ringing endorsement.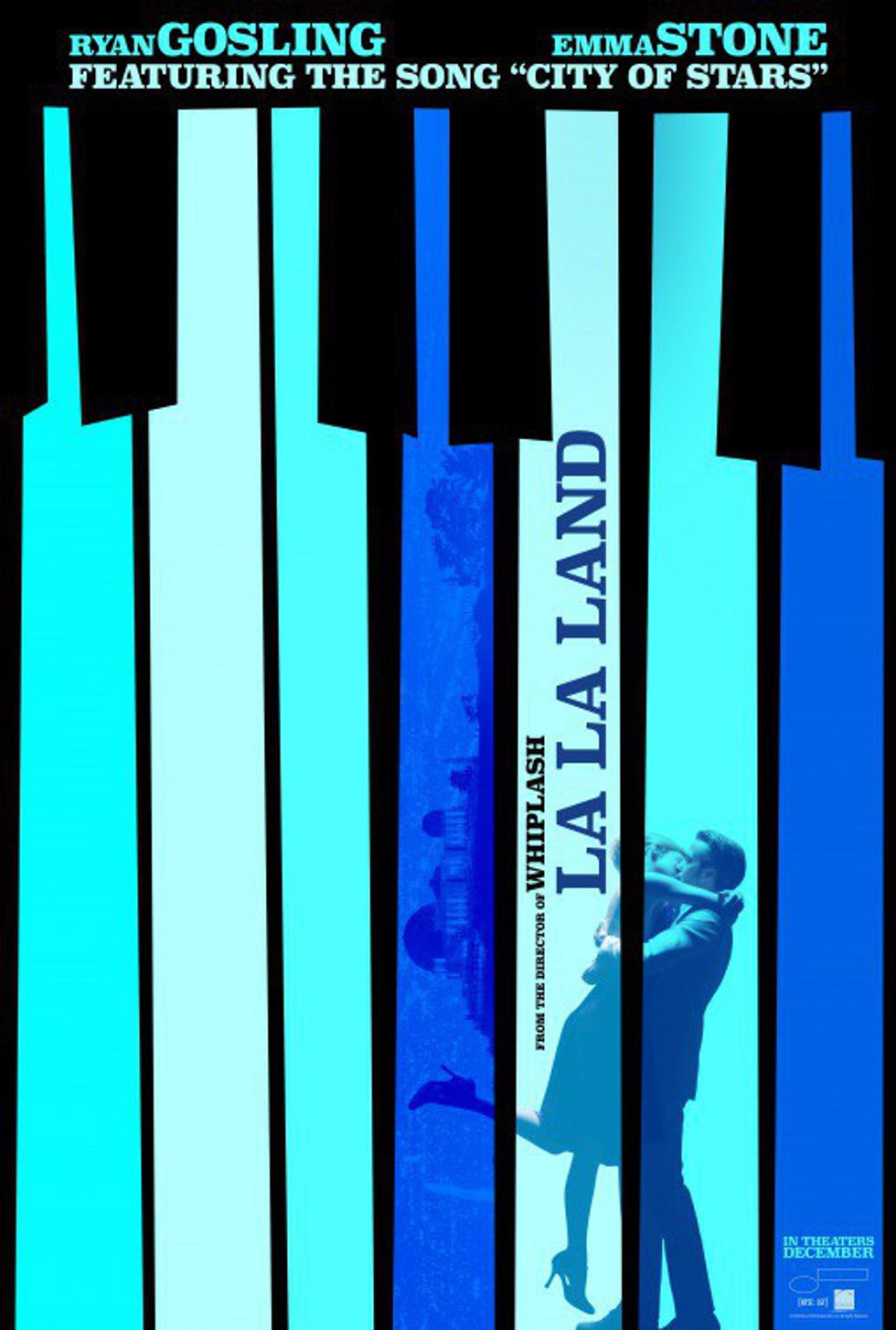 Music (Original Song) - La La Land 's "City of Stars" with music by Justin Hurwitz, lyrics by Benj Pasek and Justin Paul won--much deserved merely for the merit of having gotten stuck in my head for an entire week. Watch/listen here. Also nominated was another La La Land original song, "Audition (The Fools Who Dream)."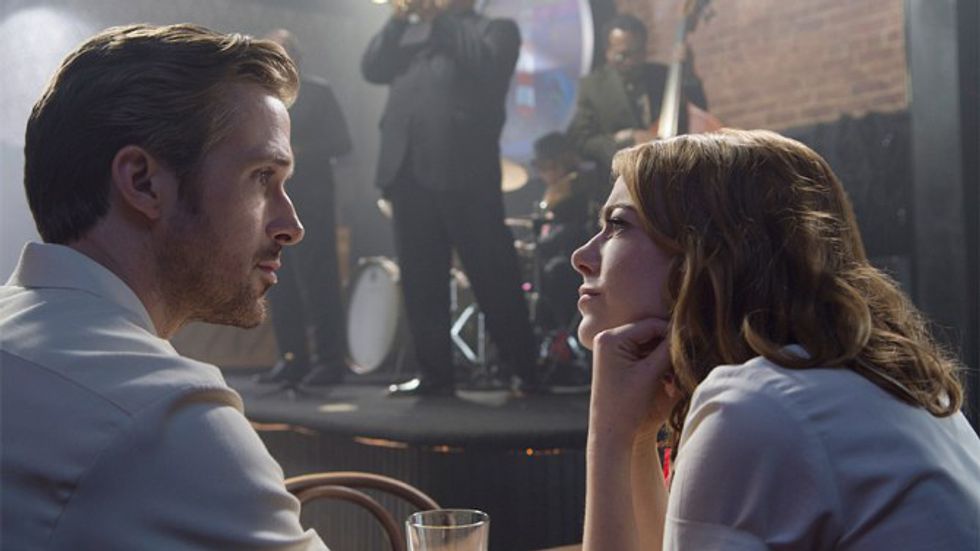 Film Editing - La La Land 's Tom Cross was nominated, while Hacksaw Ridge 's John Gilbert won. It's easy to see why Cross received the nod though when you see how flawlessly the flashback/'twist' ending flows into reality, and to a lesser degree the two different perspectives from the traffic jam.*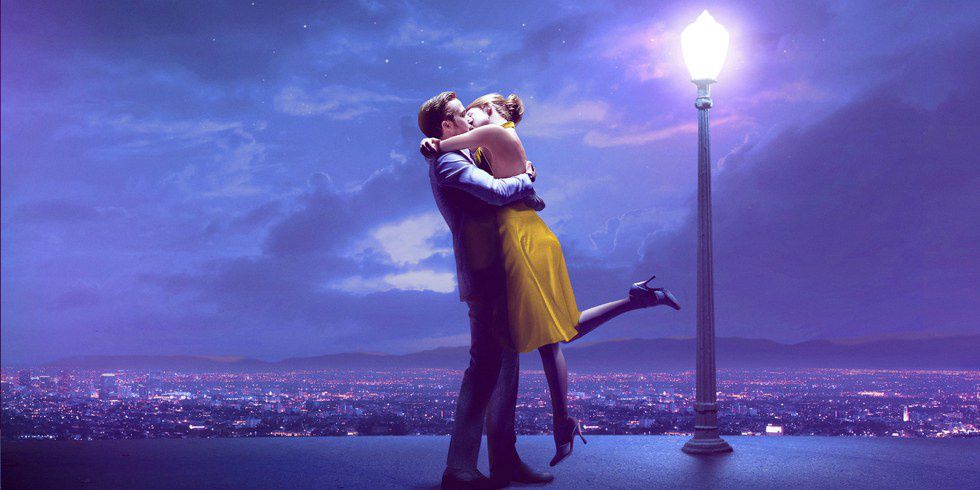 Production Design - La La Land 's David Wasco and Sandy Reynolds-Wasco, a married couple who are both veterans of Hollywood themselves, won--which was another testament to the film's ability to straddle the line of disbelief and nostalgia though set in theoretical 2016.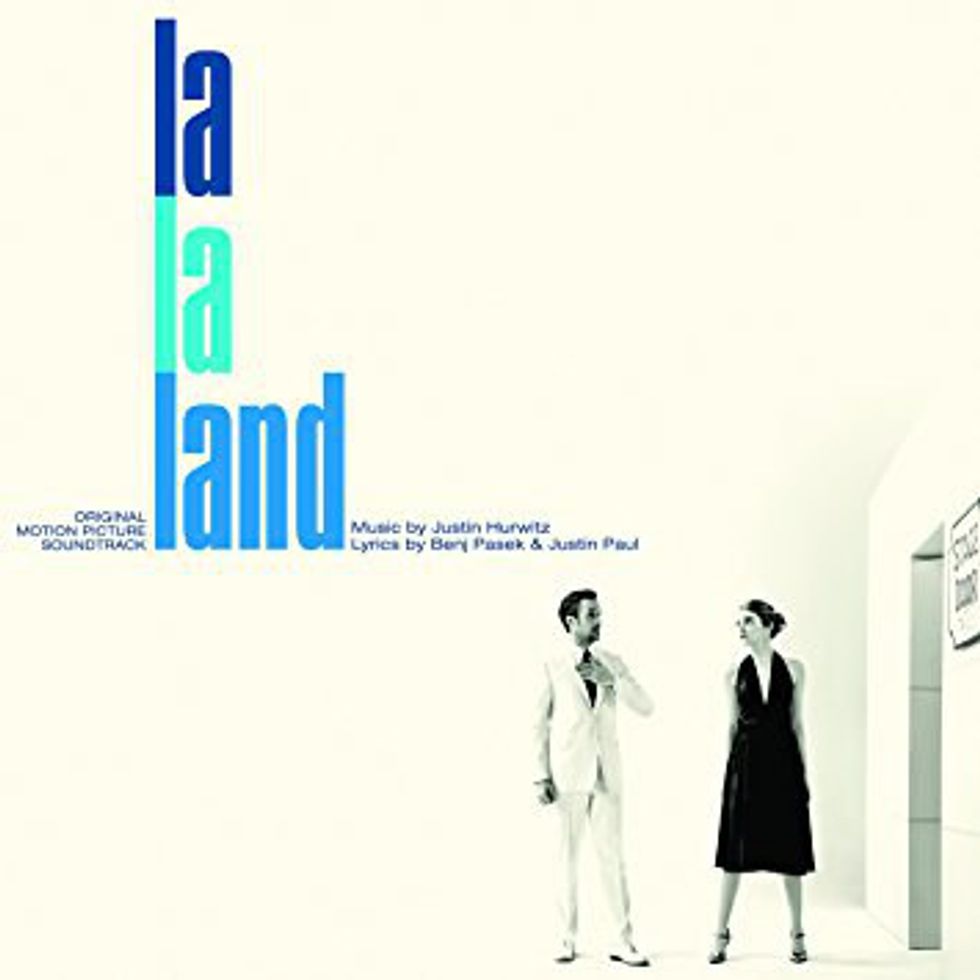 Sound Editing - La La Land 's Ai-Ling Lee and Mildred Iatrou Morgan were nominated, though Arrival 's Sylvain Bellemare ultimately won.

Sound Mixing - La La Land 's Andy Nelson, Ai-Ling Lee and Steve A. Morrow were nominated, but Hacksaw Ridge's Kevin O'Connell, Andy Wright, Robert Mackenzie and Peter Grace won in the end.
My personal thoughts, the type of things that are less quantifiable than those that are awarded, are that the film is genuinely moving with interspersed comedy (HONK!)*, touches on real issues that plague the human psyche, calls out the long-lost dreamer in all of us, and has a really great tap number.
*If you haven't seen the movie yet, you might not understand these references, but I'd rather leave it vague than risk get raked across the coals for spoilers.