On Monday, March 19th, the remaining members of Fifth Harmony tweeted the news to their 5.28 million followers. Ally, Normani, Lauren, and Dinah the four ladies remaining in the girl group formed on the X Factor in 2012 announced their "hiatus from Fifth Harmony in order to pursue solo endeavors". This is the tweet from @FifthHarmony.
This wasn't the first time the group parted ways. In December of 2016, Camila Cabello's departure after the ladies' final show of the Jingle Ball Tour was tweeted out once again by the band's Twitter account.
It became known that the tweet was in fact not supposed to be tweeted and the information provided was untrue according to Cabello and her representatives. See the tweet from @FifthHarmony regarding Camillo Cabello's departure.
Cabello fired back hours later also tweeting her departure from the group adding, "I was shocked to read the statement the Fifth Harmony account posted without my knowing". Check out more of the details here.
The other 4 members kept their word and continued Fifth Harmony's legacy without Cabello, finishing the groups remaining shows in the 7/27 Tour, releasing their third album which was self-titled, and going on a final tour known as the PSA Tour.
Both Cabello's exit and the four's hiatus was not shocking. Let's backtrack and discuss the events which seem to have lead to both of the following events.
Events which hinted towards Cabello's Departure:

1. Fifth Harmony's Latina Magazine interview
In 2015 the Fifth Harmony Ladies scored their first Latina Magazine cover. When asked if she see's the group parting ways and eventually going solo Cabello commented that "I think we all do."
A few months later Cabello announces her first solo project "I Know What You Did Last Summer" with Shawn Mendes. It is clear this is the first step to divide.
2. The rest of Fifth Harmony begins posting photos without Cabello
After the announcement of Cabello's first solo song, the remaining four in Fifth Harmony begin using social media to post photos without Cabello in places like the studio and concerts.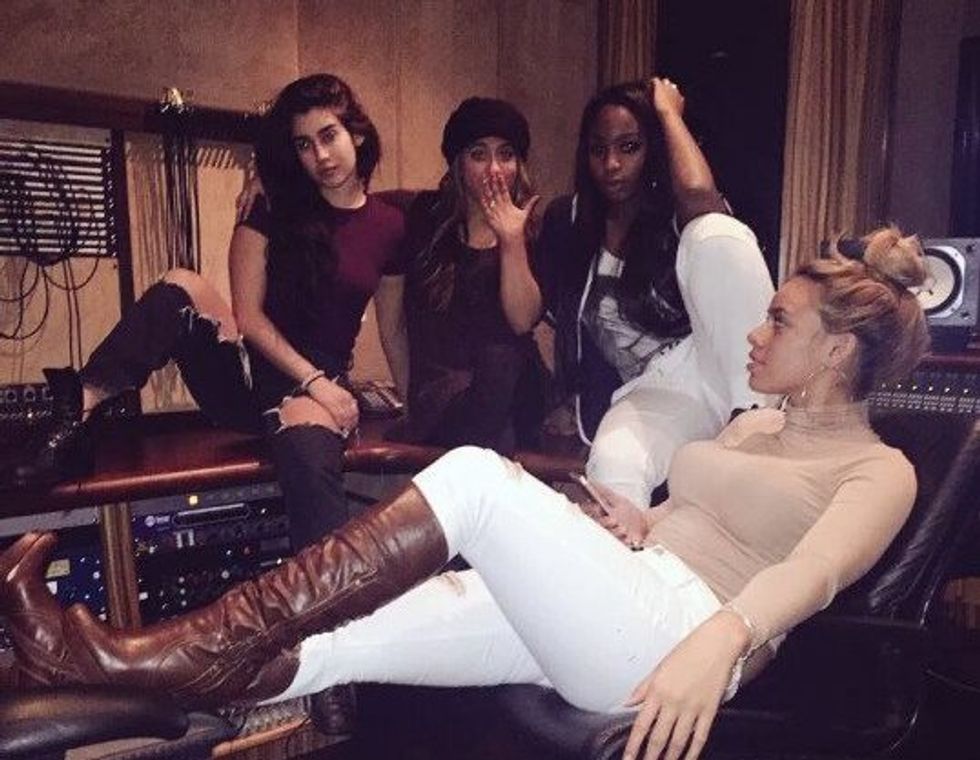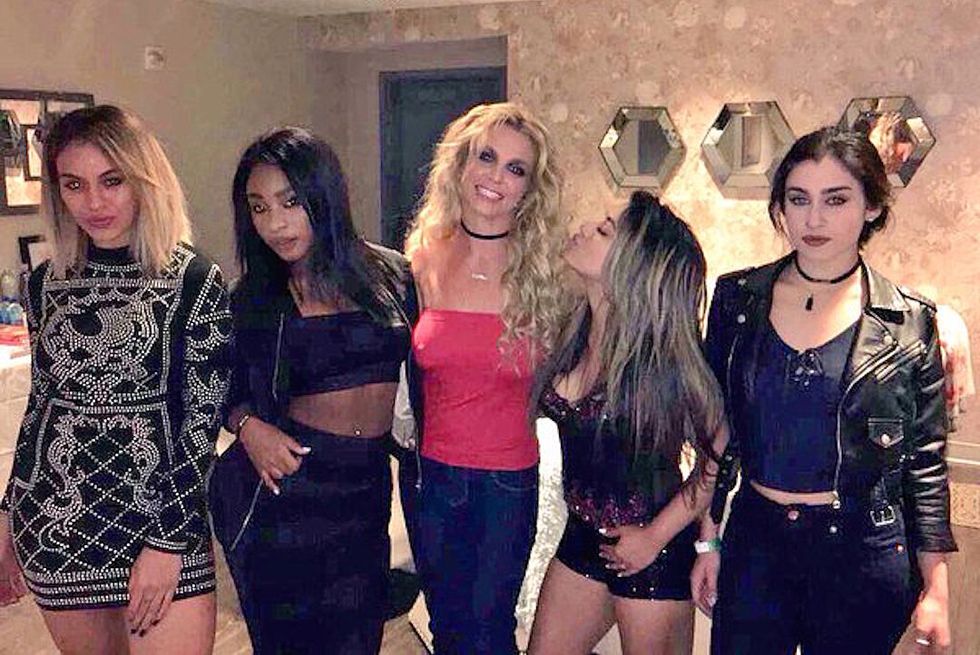 Meanwhile, Cabello begins hanging out with big name producers and artists including Diplo.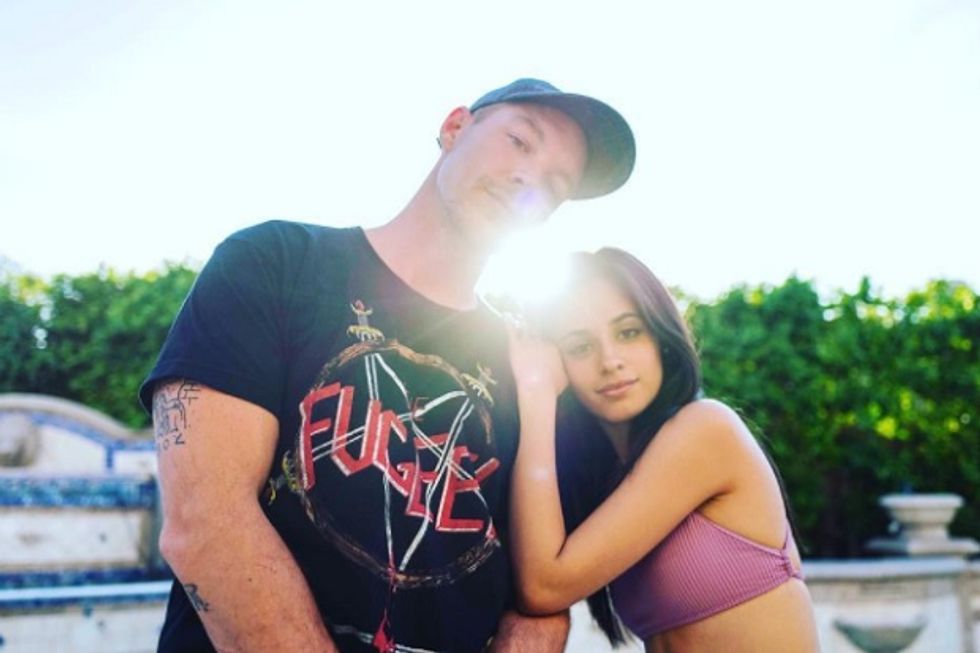 3. Cabello announces yet another single track
Fast forward to 2016 and Cabello announces the release of her second solo track this time with rapper Machine Gun Kelly titled "Bad Things".

The rest of the members of Fifth Harmony remain quiet about the track and show zero support for their group-mate. In fact, the ladies of Fifth Harmony even claimed Cabello hid the solo project from them (which was later proven false).
4. Tension during interviews became obvious

Throughout Fifth Harmony's final interviews as a five-piece, it was clear Cabello was being left out and uncomfortable. In several interviews, it's even clear based on the facial expressions in the other four members' faces that they didn't care what Cabello had to say.
5. Throughout the final months, Cabello complains about being held back artistically
It was clear that the singer wanted to write her own music and it was confirmed that the girls of Fifth Harmony were given zero writing credits on their first two albums. Cabello claimed often that she was ready to write about her own life experiences and express her feelings.
Events which hinted toward Fifth Harmony's Hiatus:

1. Fifth Harmony continues to shade Cabello
Throughout Fifth Harmony's new era without their fifth member, the girls continued to shade their former group-mate. This included interviews, performances like their MTV VMA performance of Down & Angel (where they throw a mock fifth member representing Cabello off the stage), and numerous tweets.
The following actions came across as unprofessional and even caused them to lose a part of their fanbase.
2. Fifth Harmony's new music charted lower
The Fifth Harmony girls had trouble charting on Billboard with their singles chosen off of their new self-titled album, their first album as a four-piece. "Down", the first single chosen had a peak position of 42 whereas their former singles that included Cabello such as "Work From Home" and "Worth It" charted 4 and 12.
3. They Want to Pursue Solo Projects
Although the four remained together to continue the Fifth Harmony legacy, Ally, Normani, Lauren, and Dinah have all been spotted with and discussing solo projects with other artists. It's definitely hard to focus on the group and their own solo projects.
Fifth Harmony was a big part of many lives the past 5 years. A girl group like Destiny's Child that will never be forgotten and will be one of the most iconic of all time. But the old cliché is true, all good things really must come to an end.