The best time of the year is approaching, and fast. It's the time where kids run up and down the street dressed as their favorite characters, and family gathers around to eat some great food. We scare people so bad they pee themselves, and then a couple weeks later remember all the reasons we're grateful to be alive. It gets colder outside, and everyone just seems a little happier. Fall is the best season, and here's why.
1. Sweater weather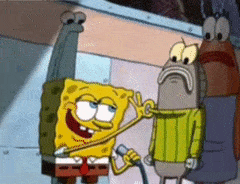 I don't know about you, but I love being bundled up in comfy clothes. Sweaters are also super cute and can be dressed up or dressed down. Going to watch a movie at a friends house - sweater. Going out for the night - sweater. It all works.
2. Leaves change color

I don't think there are many things more beautiful than seeing the trees be filled with different hues of orange, red and yellow. Seeing them look like a painting with the sunset in the background is breathtaking. Watching the leaves fall is so peaceful. Sitting outside seems like a dream.
3. HOT CHOCOLATE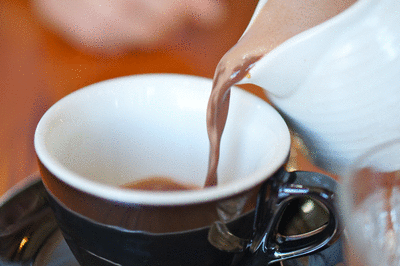 I am actually in love with hot chocolate. I love when it gets cold so you can go outside and enjoy a cup of hot chocolate and not feel like the fury of Satan is surrounding you, and you're just dripping sweat. Having the hot chocolate warm you while you watch the leaves change is a much better option.

4. Halloween

I loved Halloween as a kid. Walking around my little town getting candy from my neighbors and seeing my friends along the street and looking at all their costumes. Picking out the perfect costume to go with my interests every year became an art. I still like Halloween, but now it's about hay rides and corn-mazes and pumpkin patches etc., and not too much about trick or treating.
5. Thanksgiving

For my family, Thanksgiving is where we all get together and eat dinner around 4 o'clock and just enjoy each others company. We then play family games and my mom almost always wins. We just live in the moment and genuinely enjoy seeing people that we may not have seen in the past couple months or more. It's good to really look at all the people you have in your life and cherish them. You never know what will happen tomorrow, so enjoy and be thankful for today.
6. CHRISTMAS IS RIGHT AROUND THE CORNER!!

The only thing better than Fall is Christmas!! I love seeing all the red and green decorations everywhere and listening to Christmas music at the mall and knowing that my family will be together again soon. People seem to be happier and it just feels a little more like magic.
---
It's fall, ya'll! Be happy!