Recently, I made a big commitment in my life. I consciously made the decision to rid myself of my stereotypical femininity, my social safety net, and about 5 inches of hair.
Yep, that's right, I cut my hair. I had always loved how short hair looked on girls, and I finally made the jump to do it for myself. I liked the idea of not having high maintenance work to do in the morning, washing it all the time, and struggling to pull it up when I was tired of it hanging in my face.
After I got over the initial shock-- You know what I mean, constantly running your fingers through your hair and staring at yourself in the mirror-- I was felt almost lost. I almost felt like I didn't look beautiful. But then I remembered why I did this.
I did it for myself. I did it so I didn't have to rely on my hair to feel beautiful. I did it so others would understand that hair past your shoulders does not equal looking like and girl, and short hair doesn't equal looking like a boy.
I am at a place where Iove myself and where I am comfortable with every other aspect of who I am. I can rely on my personality and who I am inside to relay who I am to others. I don't abide by the strict social gender norms. I am my own complex being-- someone who does not fix into "boxes" that get to be checked off, like "long hair (check), wears makeup (check), likes dresses (check), etc". Everybody is unique, some people fit the idea of a standard woman, and there's nothing wrong with that! But there is also nothing wrong with not fitting the idea of the standard woman.
I am happy with who I am. I love my pixie, it is so truly who I am.
In the picture below, the right side is me on the night of graduation, June 13, 2016. I have long(-ish) hair and I'm wearing a full face of makeup. The picture on the left is the day I got it cut, September 25, 2016. Im wearing no makeup, and I feel so much happier now than I did back then. I feel more authentically myself.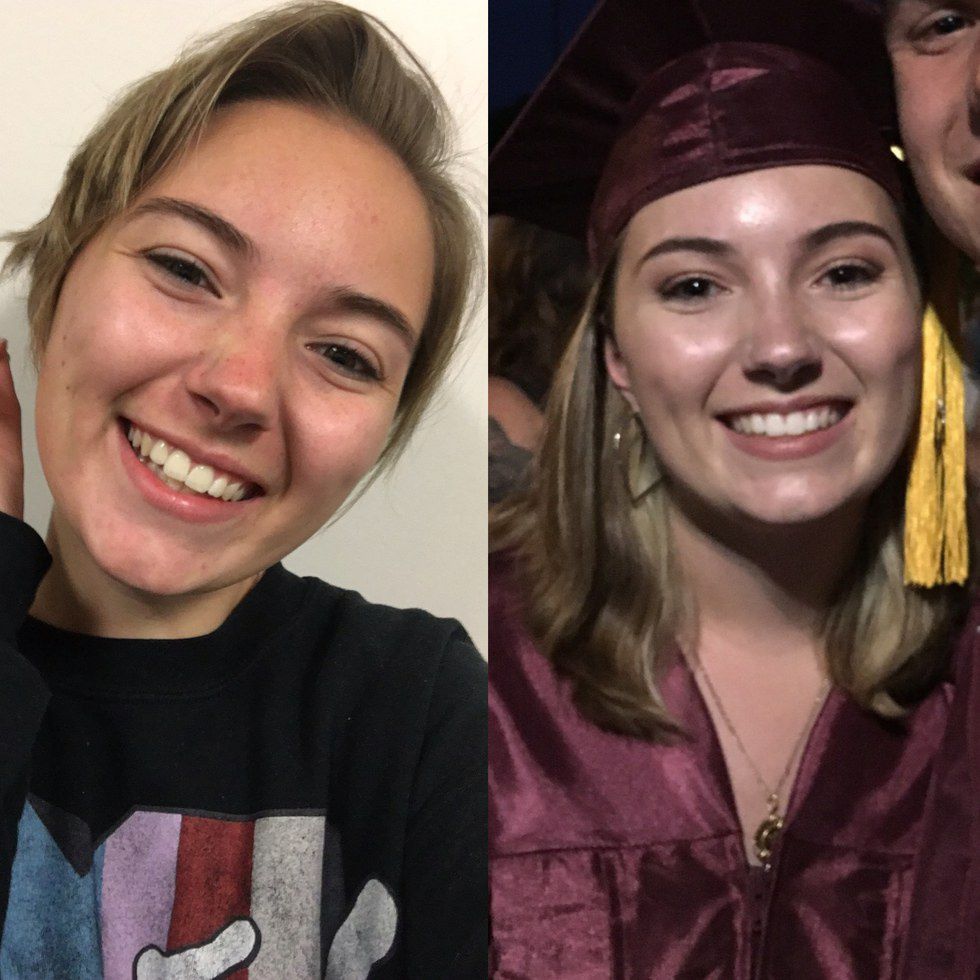 If you're on the fence about cutting your hair, do it. You're beautiful regardless of what other people decide is "acceptable".

Sure, occasionally I feel like I regret it and I don't look good anymore, but then I make myself smile, tell that small voice in my head it's lying and keep on rocking my lil' pixie cut.