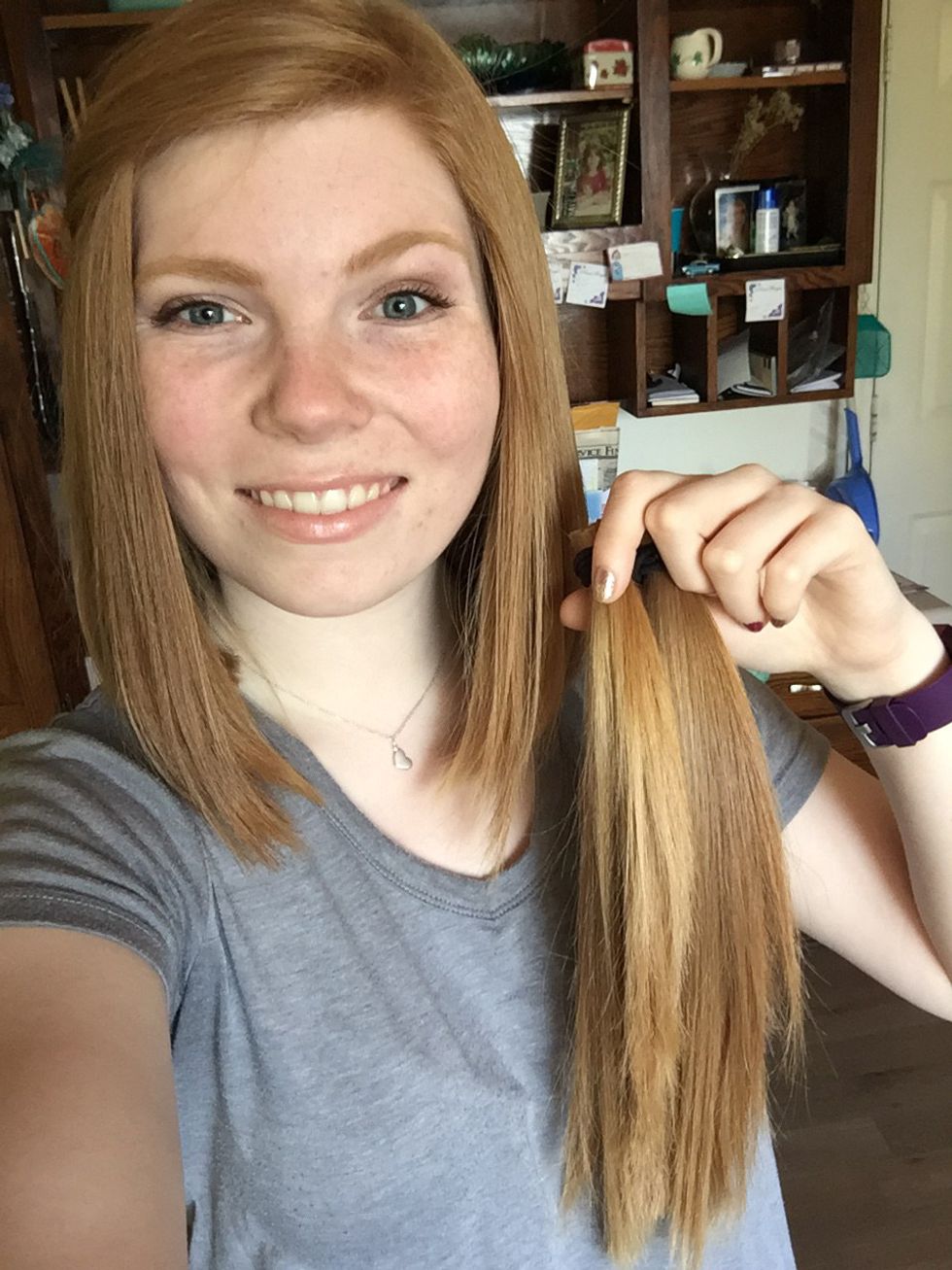 Last week I did something I thought I'd never do. I cut 10 inches off my hair.
Cutting my hair was something I'd always wanted to do, but I wasn't brave enough. I'd always been told "your hair is too pretty to cut," "it won't look good with your face shape," "people would pay so much to have that kind of hair," "you've always had long hair, why would you want to change it?" I felt guilty for wanting to cut it. If I had such beautiful hair, why should I cut it?
I was constantly looking up short hairstyles that I liked, and I decided I was going to do it. I was going to cut my hair. I didn't want to waste the hair though, so I decided to donate it. I looked up multiple different places I could send it to, and I finally decided on sending it to Pantene. I found out that they have a program that makes free wigs for children with cancer and thought that would be the best.
I knew I would be nervous and want to back out, so as soon as I decided I would for sure cut it, I called the salon and made and appointment for the very next day. I got lucky and had found a stylist that wasn't scared to cut my hair, and he cut it off with no problem.
The part that was the worst for me was actually making the appointment and following through, but once I actually got it cut I felt so much better. I was finally able to ask for the "Taylor Swift" and I got to help a child in need. Every child deserves to feel wonderful about their appearance, and not having hair would be really tough. I couldn't imagine not having any hair when I was a child.
If you're on the fence about cutting yours, I suggest you just go for it. Hair grows back, and you get to help a child in need. It's totally worth it to help a child. I absolutely love my haircut, and I don't regret it at all. It was an extremely easy process to mail it, and I even got a letter back saying they received my hair!