The gorgeous JoJo Fletcher, is the newest Bachelorette. If you watched her on Ben's season, you were likely just as heart broken as I was when Ben told her she wasn't the one. I was cheering for her the whole season and was sure that Ben was going to pick her to be his wife. After all...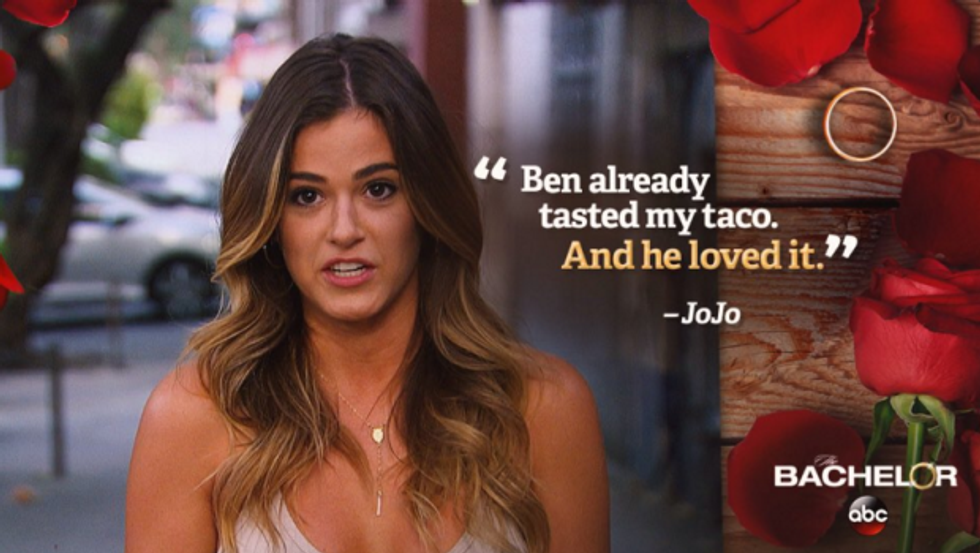 We thought it was in the bag too, JoJo. But now we get to watch her take 25 men on amazing dates and hopefully find her own Mr. Right who is there for -- all together now -- the right reasons. So who's ready to watch JoJo kill it as the newest Bachelorette? And don't forget about everything else that makes the Bachelor a show you just can't change the channel on.
For those of you who have only seen the Bachelor a few times, Jimmy Kimmel sums it up pretty nicely …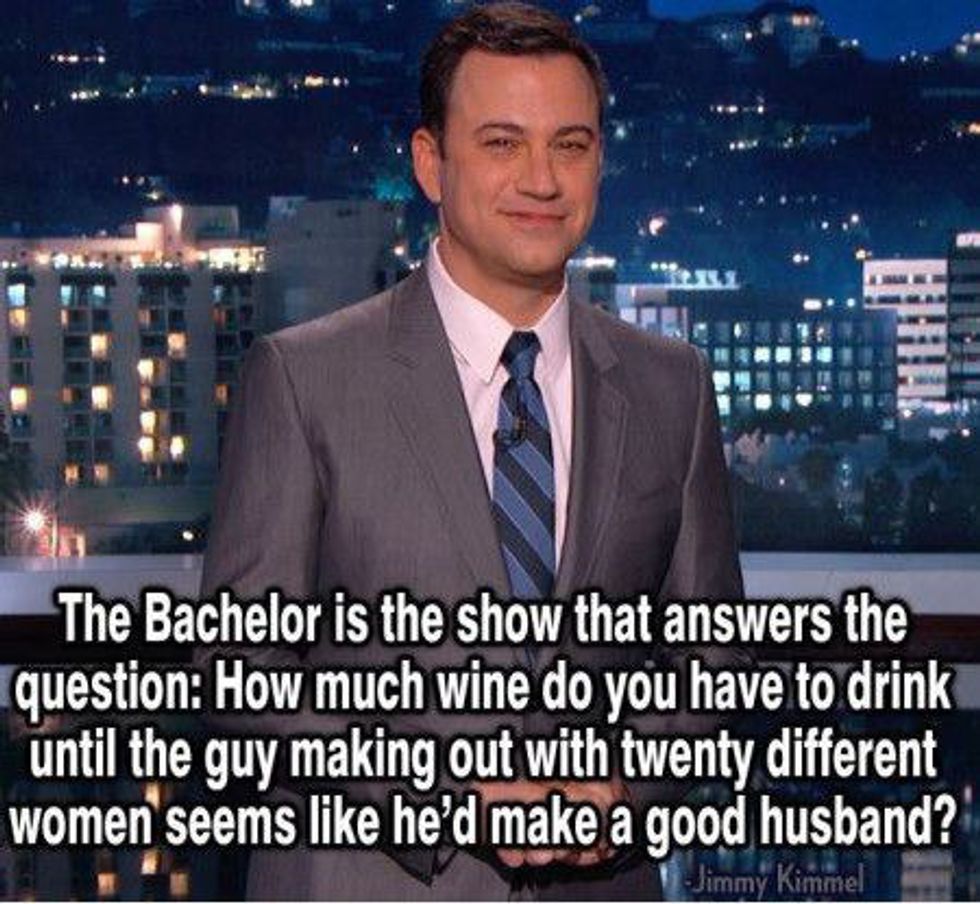 The answer to that question would be a lot of wine.
But for fellow fans, we know the Bachelor has so much more to offer. Like weeks upon weeks of fights, tears, roses, backstabbing, talking into the camera about how strange another contestant is, lots and lots of wine and great food (do they ever eat the food?) and oh, of course drama.
The Bachelor also introduced us to Chris Harrison. This guy probably has the easiest job out there. All he really does is point out the obvious. He tells the Bachelor or Bachelorette that his or her decision to send people home will be hard, and that if you did not receive a rose, it's time to say your goodbyes. I mean without him, how would I know that this season of the Bachelor will be like...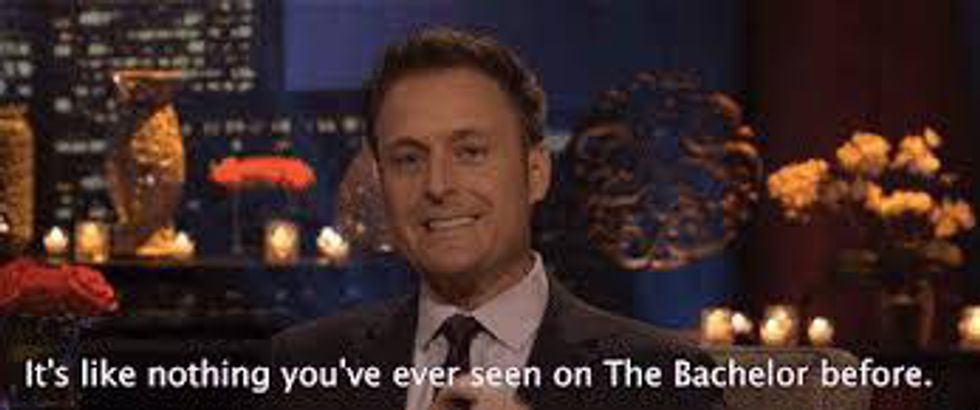 Even though he says this every season and the big surprises are usually pretty similar.
Or that this is the final rose?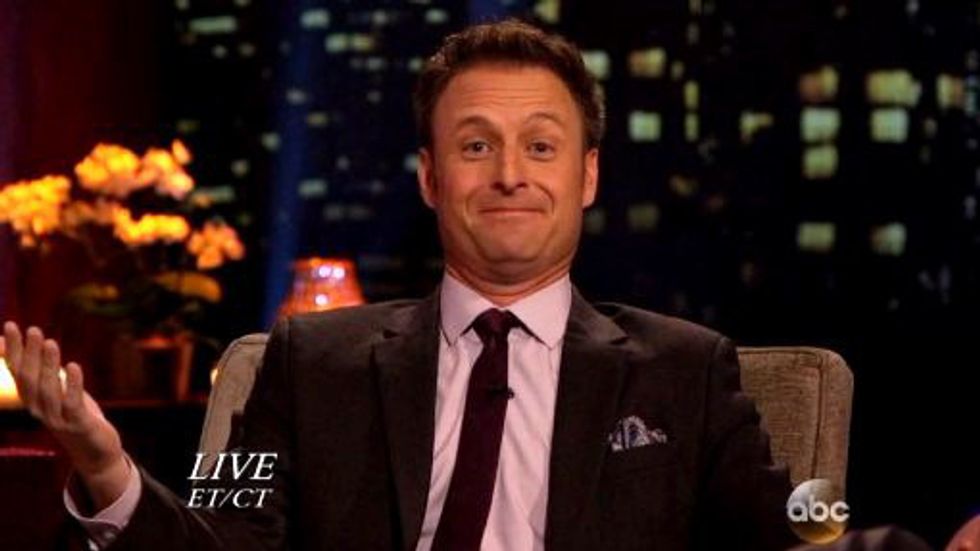 Thanks, Chris. We'd all be lost without you.
We also can't forget all the interesting people the Bachelor has introduced us to. I mean where do they find these people?
Juan Pablo, letting us know that, it is okay.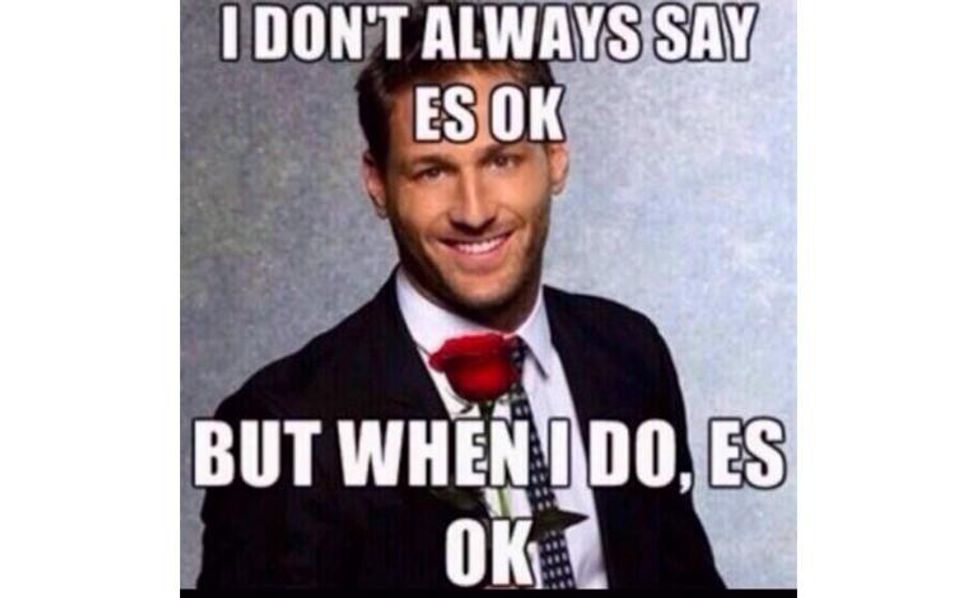 Poor Tierra and her eyebrow...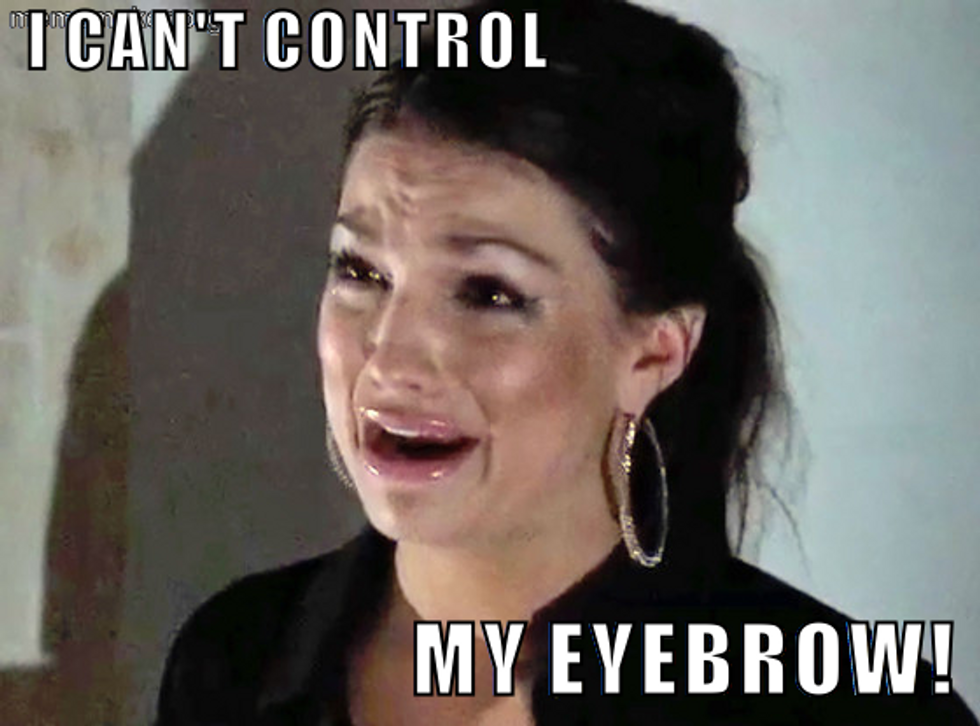 I'd like to say I feel for her, but I'm not really sure that I do.
You can't forget the onion girl otherwise known as Ashley Salter.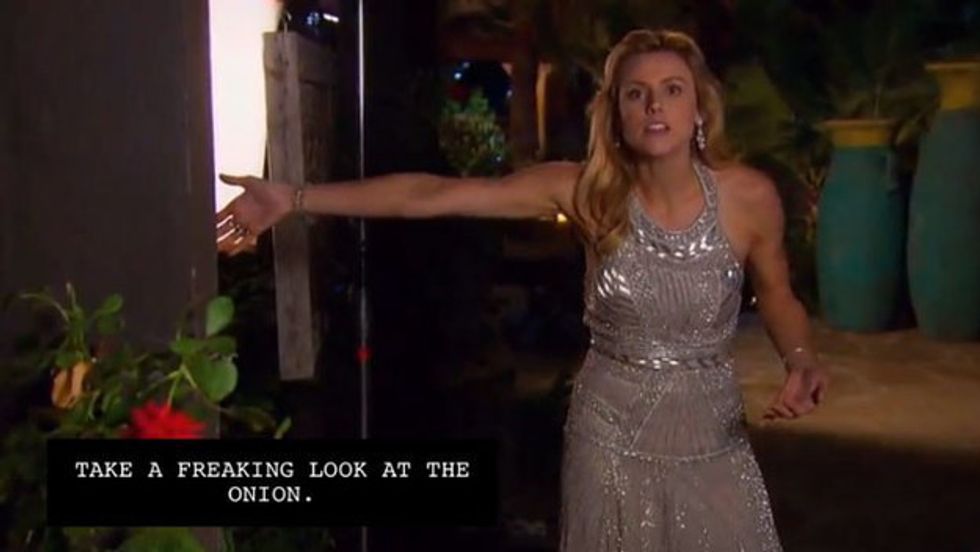 Now this was nothing like I'd seen on the Bachelor before, and I really mean it Chris Harrison.
This season, JoJo, who captured the hearts of many fans (including mine) will surely introduce us to some interesting guys. If you've seen the preview, one guy arrives dressed in a kilt admitting he's going commando (weird) and another guy arrives in a Santa suit (also weird). And of course, there's one guy that had way too many drinks and makes a fool of himself. He is clearly not here for the right reasons. So grab your girlfriends, popcorn and get ready for 10 weeks of...

[rebelmouse-proxy-image https://media.rbl.ms/image?u=%2Ffiles%2F2016%2F05%2F20%2F6359935612635563801196016294_6359066634853541211697068081_giphy.gif&ho=https%3A%2F%2Faz616578.vo.msecnd.net&s=691&h=30c6d6c59523e3a854ce7d1675c1c12b62d60dde379c6d9a858e0ac4fb6d394a&size=980x&c=1165051299 crop_info="%7B%22image%22%3A%20%22https%3A//media.rbl.ms/image%3Fu%3D%252Ffiles%252F2016%252F05%252F20%252F6359935612635563801196016294_6359066634853541211697068081_giphy.gif%26ho%3Dhttps%253A%252F%252Faz616578.vo.msecnd.net%26s%3D691%26h%3D30c6d6c59523e3a854ce7d1675c1c12b62d60dde379c6d9a858e0ac4fb6d394a%26size%3D980x%26c%3D1165051299%22%7D" expand=1]