Christopher Francis, notably known as American singer and rapper Frank Ocean, has vanished.
Last year, Frank Ocean announced he was releasing his latest album, "Boys Don't Cry," July 2015. The album was never released and has been on an indefinite hiatus.The debacle includes the missing album and a cancelled performance for the 2015 FYF music festival, only to have Kanye West as his replacement.
Frank Ocean won many accolades from 2011 to 2014. He was a BET nominee for his mixtape "Nostalgia, Ultra." In 2013, he won Best International Artist at the BRIT awards, which is equivalent to winning a Grammy Award. Speaking of the Grammys, in 2013, he won Best Urban Contemporary Album for "Channel Orange."
The sky was the limit for the 28-year-old artist. The singles of "Channel Orange" like "Thinking About You," "Forest Gump," and "Pyramids," were Billboard hits.The album touched on themes of unrequited love, decadence and drugs with descriptive narratives. One recurring trope of the album was the speculation of Ocean's sexuality, prompted by the use of varying gender pronouns used in his songs. Ocean's song writing reflected on his personal background, which can be investigated through "Channel Orange."
Ever since his last album, the internet has only gotten rumors and trolls of the next Frank Ocean album. In Aug. 2015, after it was established there was no "Boys Don't Cry," there were constant tweets claiming that Frank Ocean's latest album had released on Spotify. This lead to disappointment, for it was only Ocean's 2008 mixtape "Lonny Breaux."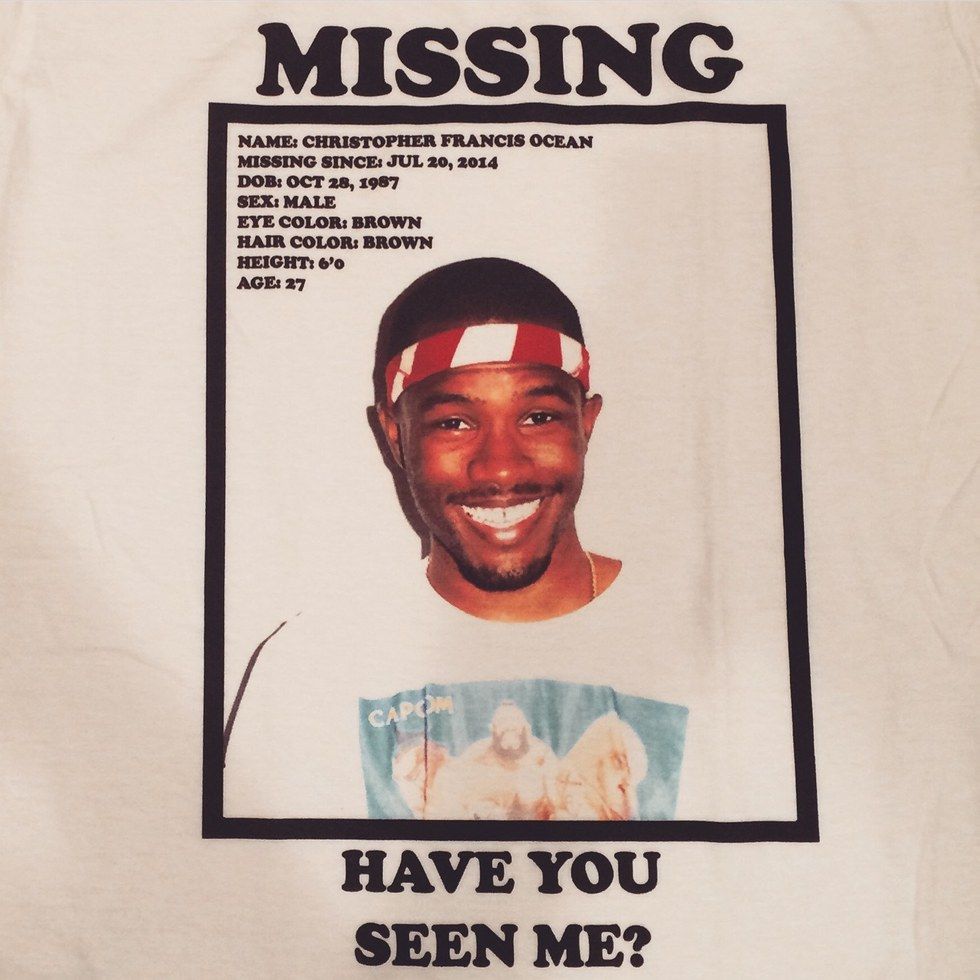 There was confirmation from artists like Chance, the Rapper and James Blake, who've stated they have listened to Ocean's supposedly next album.
Ever since his 2013 breakthrough, he has been featured in other known artists' albums such as Kanye West's "Yeezus" and the "Life of Pablo," Jay-Z's "Watch the Throne" and "Magna Carta Holy Grail" and Beyonce's "Beyonce."
As of now, "Boys Don't Cry" has been a mystery and constant tease. Beginning this July, the artist posted an image of a library card with numerous stamped dates. On the bottom of the card it labels the proclaimed title.The dozens of dates were stamped as July 2015 through July 2016, hinting the notion that there might be a release any time now.
If this hiatus keeps going, let's hope it does not lead to the direction of a D'Angelo discontinuity: 13 for the final release of "Black Messiah."