We are in uncertain times. We don't know where our next meal be coming from. And by that I mean, we don't know what app we should use to order takeout. Or if we should order from a grocery store, or to put a mask on and actually go to the store. But that's not the topic of discussion right now.
This discussion is about delivery apps. The apps that give us restaurant food, without having to get dressed up, and leave our homes. Particularly helpful right now.
While some may say that all delivery apps are the same, they would be highly mistaken. If they were all the same, there would be no need for a debate. I mean, I'm not sure if there is a debate, but there should be one.
Postmates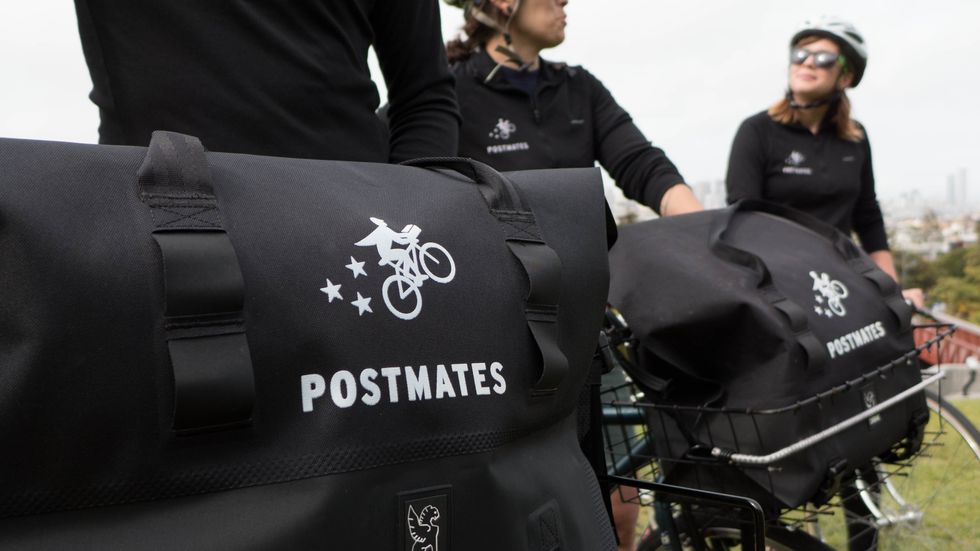 Tip Your Damn Postmates Driver upload.wikimedia.org
The Pros:
It seems like every restaurant is on Postmates nowadays. You can find almost anything on there. Postmates is pretty easy to use. Also, Postmates is definitely the best app in terms of tracking your order. You don't just get to see where the driver is going, you get a clear view. You also get direct updates on what your order's status is, a specific arrival time, and instant updates. Postmates knows how to hook you. I get coupons for free delivery, or discounts, almost every week. Lastly, Postmates offers daily "parties," which allow you to get free delivery from select restaurants.
The Cons:
Seriously, can Postmates be accurate when things are open and aren't!? I know we are in a pandemic, and things are crazy, but I have started an order, only to find out five seconds later, that the restaurant isn't taking Postmates right now, even though they are available on other apps. Or that they aren't on Postmates, even though they show up. Or that they are closed. Or that there's no Postmates drivers nearby, which is another con. A restaurant can be open, but if no Postmates are nearby, you can't order. While their app is easy to use, some restaurants don't put their full menus on the app, and you have to describe what you want. Finally, their delivery fee for most restaurants is $5.99, and there can occasionally be a small cart fee.
GrubHub

File:GrubHub Logo 2016.svg - Wikimedia Commons upload.wikimedia.org
The Pros:
GrubHub is good at letting you know when restaurants will be open and available. I will often check GrubHub to see when things are open if I am unsure. Also, if your order is either late or incorrect, GrubHub will always try to compensate for it by sending coupons. Lastly, if you order somewhat regularly, you might be more likely to get a small coupon.
The Cons:
Most restaurants on GrubHub have a minimum amount of money you have to spend, and you sometimes have to buy things you don't actually want, and spend more money. Plus, you have to tip your driver beforehand, so if they arrive late, or aren't that friendly, you better hope you didn't tip them too much. It's also extremely hard to track orders, sometimes you get a map, sometimes you get a dashed line with words and a time. Also, when you do get the map, it's extremely hard to track. So, you just have to trust that the app is correct. Lastly, they don't tell you the delivery fees for each restaurant, and some of the fees are really high, even higher than the $5.99 fee from Postmates.
DoorDash

File:DoorDash Logo.svg - Wikimedia Commons upload.wikimedia.org
The Pros:
DoorDash lets you know how much the delivery fee is, before you order. And some of their delivery fees are quite low, we're talking $1.99 or $2.99 here. So if the fee is a little high, you avoid ordering from that place. Also, DoorDash doesn't penalize you for small orders. Or at least not as much as other apps do.
The Cons:
Goddamn, the app is frustrating! No matter how many times they update it, they never actually fix the issues. You have to keep signing in every time you open it. The app is so slow, and it can be hard to track your driver. You also cannot save or favorite restaurants, so you have to remember which ones you like or want to try.
Uber Eats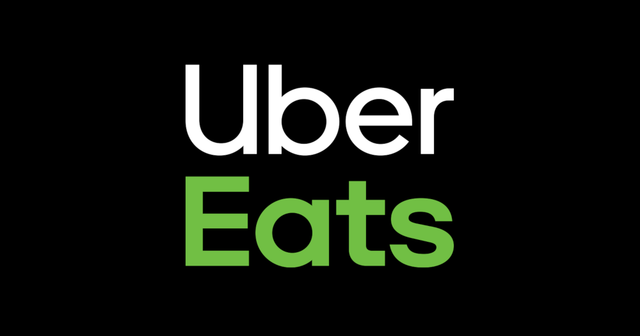 File:Uber Eats.png - Wikimedia Commons upload.wikimedia.org
The Pros:

Uber Eats is pretty good at telling you when restaurants are open, or when they will be open next. Uber Eats tells you when certain items at restaurants are unavailable, so your driver doesn't have to call you and let you know. Uber Eats is also great when it comes to fixing mistakes with orders. If you contact them, they will refund you and try to fix it. The app even has a way to message your delivery person, so you don't have to call or text them. It also consistently offers $0 delivery fees, potential rewards, and it shows you each restaurant's delivery fees.
The Cons:

It is difficult to cancel an Uber Eats order, especially if you have been assigned a delivery person. Even if the restaurant or delivery person asks you to cancel, it's difficult to do so.
The Conclusion:
Well, all of these apps have pros and cons. None of them are perfect. But which one is the best? Well I would say, that it seems like Uber Eats is the superior major delivery app. It has a good variety of restaurants. It's pretty reliable. And it isn't super expensive.
So if you are only picking one delivery app to download and use, maybe start with Uber Eats.