In my last three articles, I began the tour of my iPhone 6s. This week, I will finish the tour with my Shopping, Social, Travel, and Video folders as well as my bottom dock.
So, let's begin! In my Shop folder I have:
Amazon Prime, Apple App Store, AppCard, which is a point system for specific stores; Cartwheel, which is a savings app for Target; CVS for CVS Pharmacy; Flipp, a coupon app; Plenti, a points system for other stores like Rite Aid, Macy's and more; Raley's, Rite Aid, Savings & Coupons for Trader Joe's, Target, Walgreens, Walmart, Whole Foods, Barnes and Noble, Best Buy, CPlus for Craigslist, Kickstarter, iTunes Store, Lane Bryant, Poshmark, Ulta Beauty, UNiDAYS, an app for college students to save money on things; Wish, and Zulilly.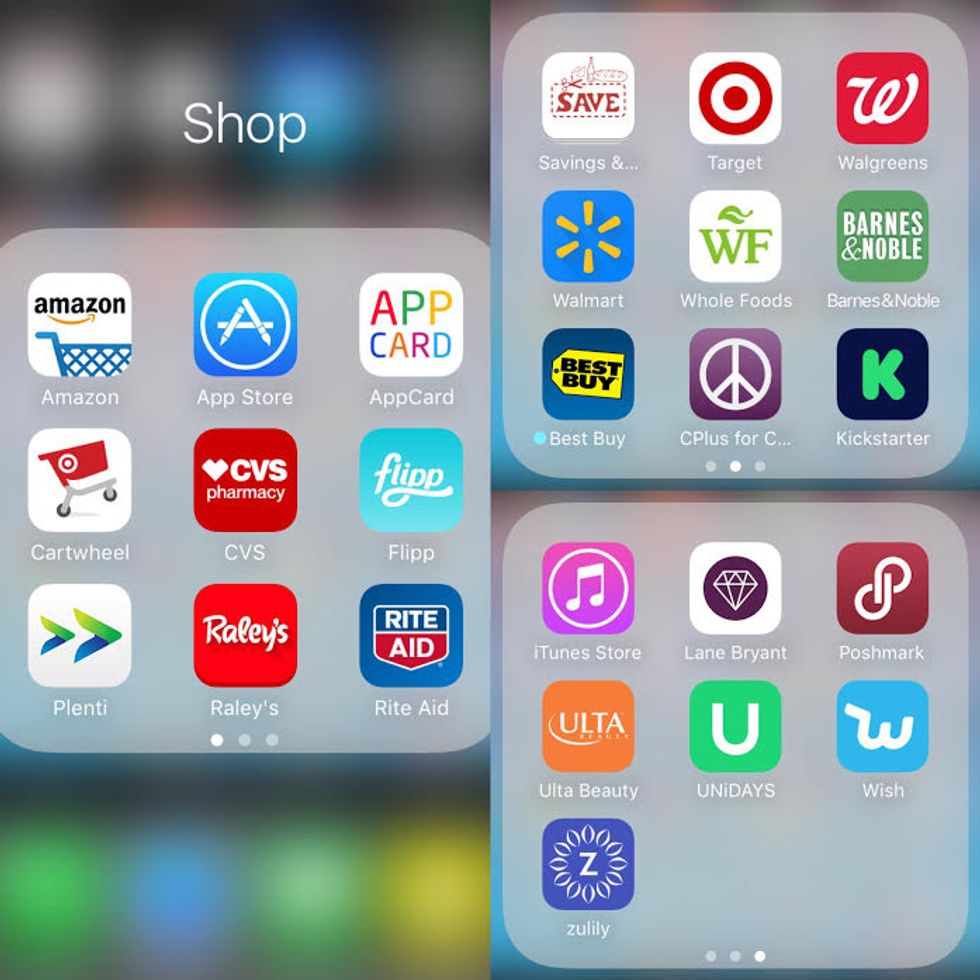 The next folder is Social! In this folder, I have:
Contacts, Facebook, Facetime, GroupMe, a group messaging app; Facebook Messenger, Pinterest, Timehop, which brings up posts from the past; Tumblr, Twitter, Bumble, which is a dating app; Sarahah, which is an anonymous commenting app; Skype, and Goodreads, which is a book related social media.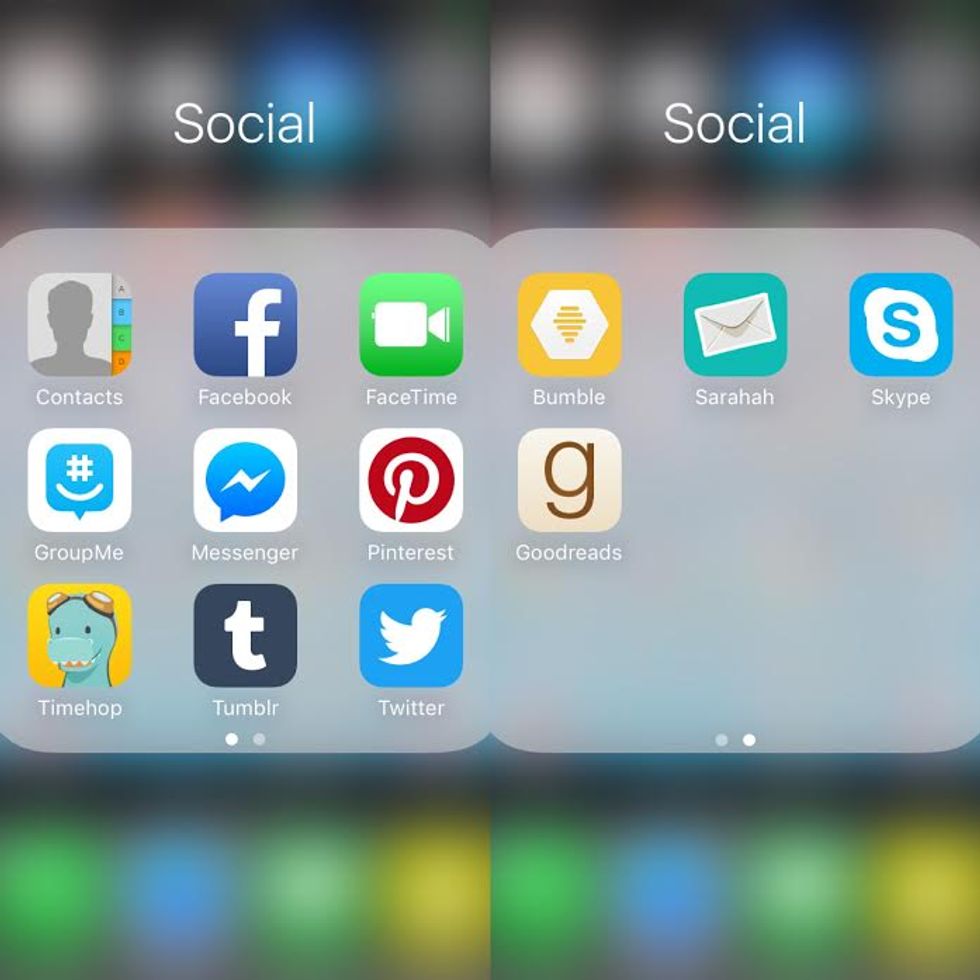 The next folder is Travel. In this folder, I have:
Foursquare and Swarm which are Check-in apps; Apple Maps, Waze (the BEST GPS app in my opinion), WTForecast, which is a weather app, but kinda vulgar; Apple Weather, Airbnb, GasBuddy, Hotels.com, Hopper, a cheap flight finder; Hotel Tonight, iFly Lite, a flight tracker; Lyft and Uber, MyTSA, MiFlight, Roadside America, a roadside attraction finder, Southwest Airlines, SpotAngels, which helps you find parking, and TripAdvisor.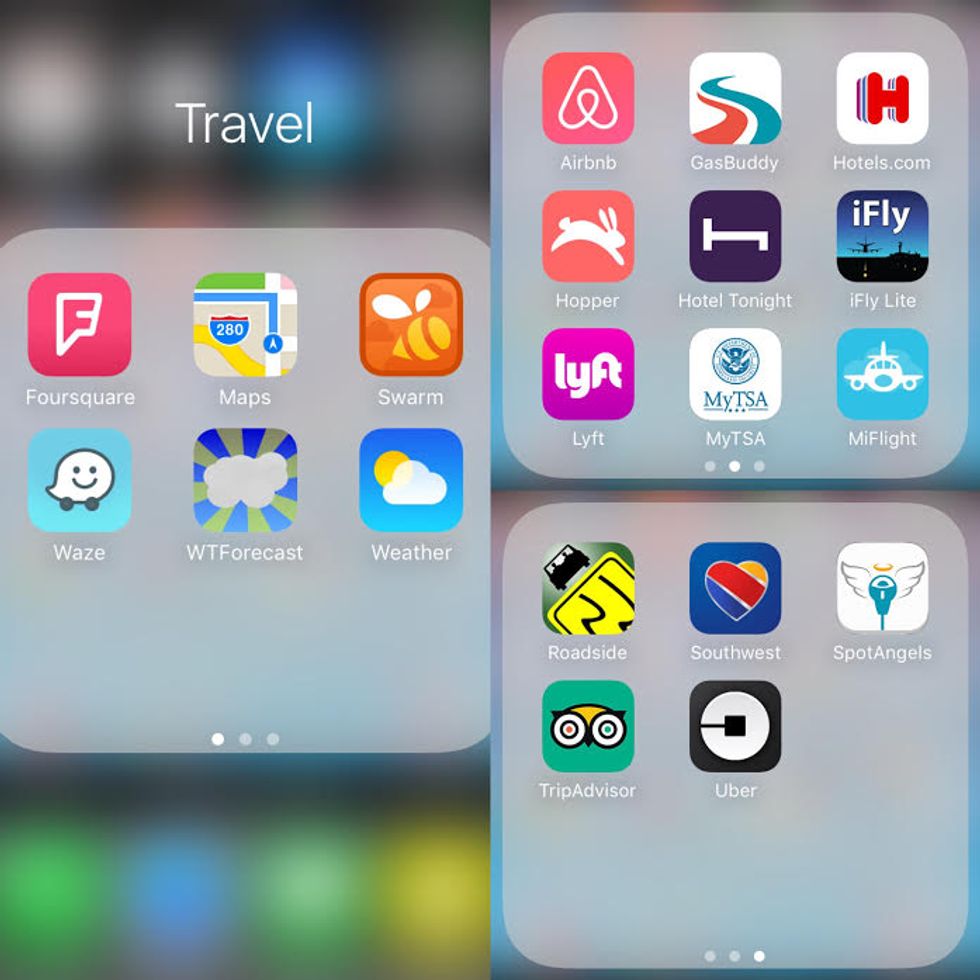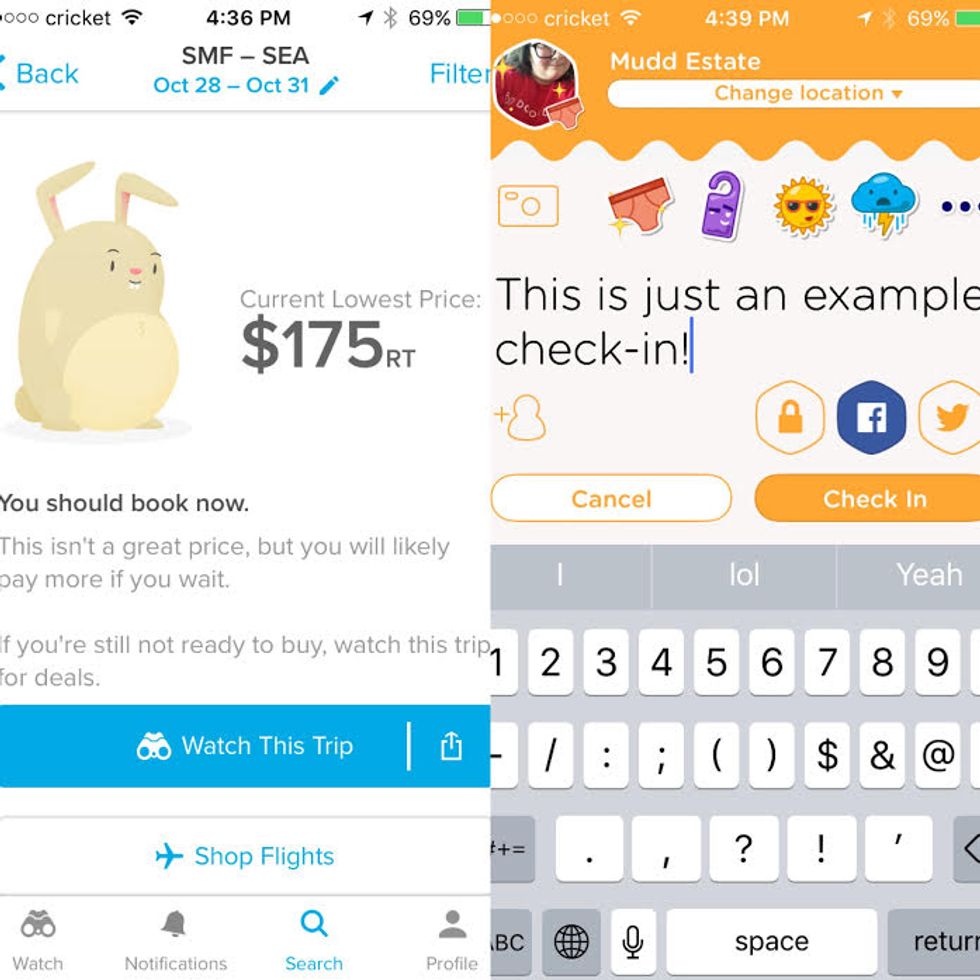 The final folder on my phone is Videos. In this folder, I pretty much have the basic video stuff:
Buzzfeed Videos, Clips, Dubsmash, ellentube, Flipagram, Marco Polo, Twitch, and Youtube. Marco Polo is a video chat app and Twitch is a gaming livestream app I use to watch my favorite youtubers do gaming livestreams.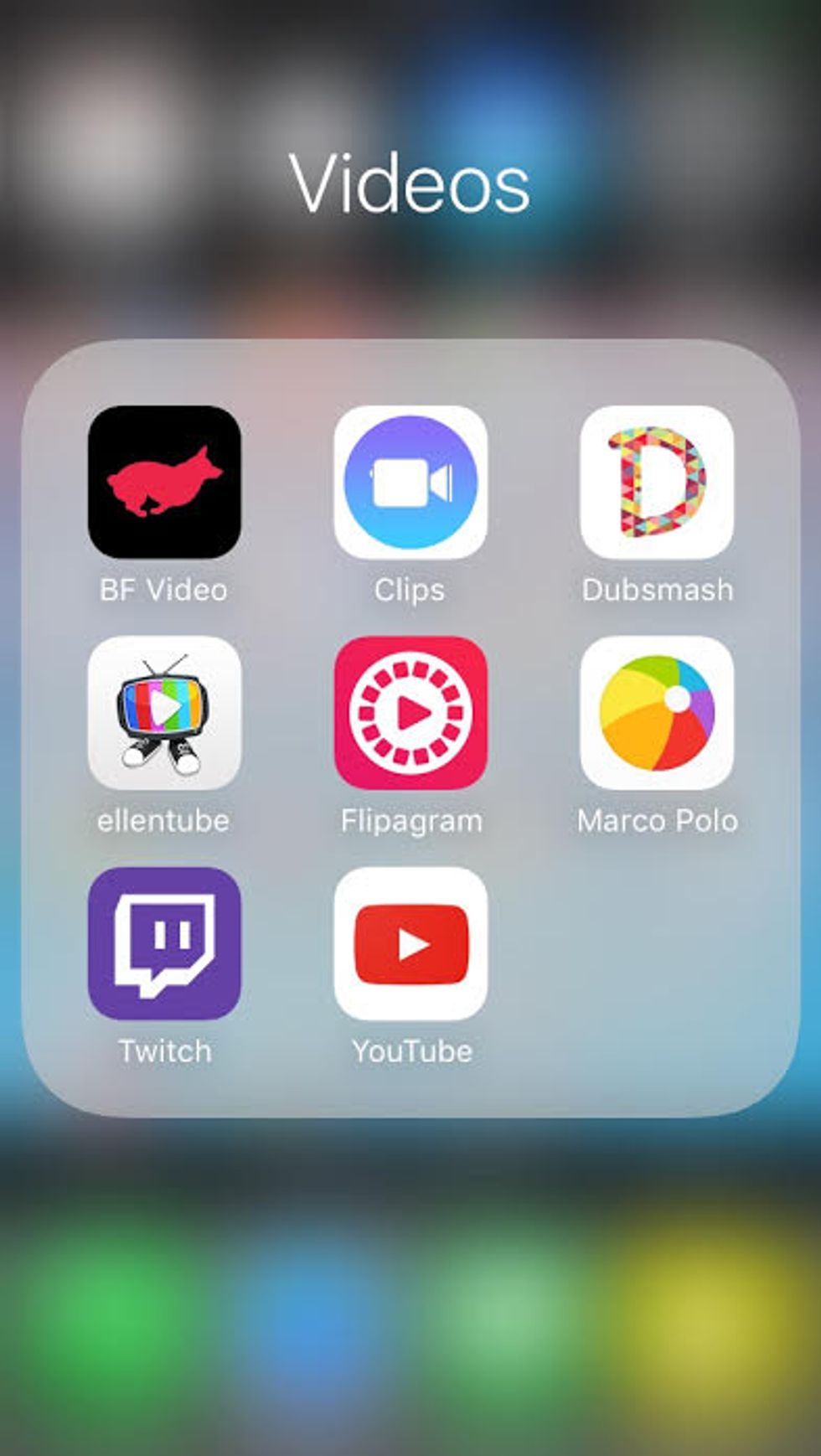 And finally, my bottom dock, which has the 4 apps I use the most:
Phone, Safari, Messages, and Snapchat.



Well, folks, there you have it. My iPhone 6s. I hope you've enjoyed this tour and have learned about apps you may have not known about.