The singing! The dancing! The excitement! As you watch each act one by one, you can't help but fall in love with the theater. You just want to be involved and be on that stage yourself, yet there is one slight problem. You don't have the voice, you don't have the moves and you don't have the beat.
Every single time I go see a musical, I wish I could be on that stage and sometimes get discouraged. I have this enormous passion for something I'm not even good at. Well, I soon realized something. Do all sports' lovers play professionally? The answer is no way. So in other words, I can love the theater, yet not have a single musical bone in my body. The song resides in my heart and it will never leave.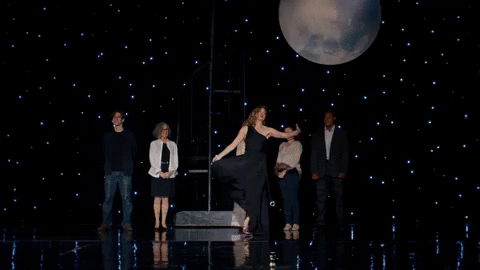 My first Broadway musical was "In the Heights" while on a middle school field trip. I fell in love with the theater at this point in my life and wanted to go back right away. I ended up trying to audition for a musical and didn't get in. Once again, I was discouraged that my voice wasn't one of an angel.
This didn't stop me from seeing musicals in the future, though. I went on to see shows such as "Mamma Mia," "Phantom of the Opera" and "School of Rock." Each show was a unique experience on its own. I started to feel less like a "failure of the arts" and more of an "appreciator." Loving Broadway doesn't mean you have to be on stage. Whether you have a big part, small part or no part, it is about the love of joy. It's about the love of performance.
At the end of the day, I will always have a passion for Broadway -- no matter how talented (or untalented) I am. The songs, the dancing and the moments make me feel special, and I wouldn't have it any other way.