Who is gentrification?

Or better yet, what is it?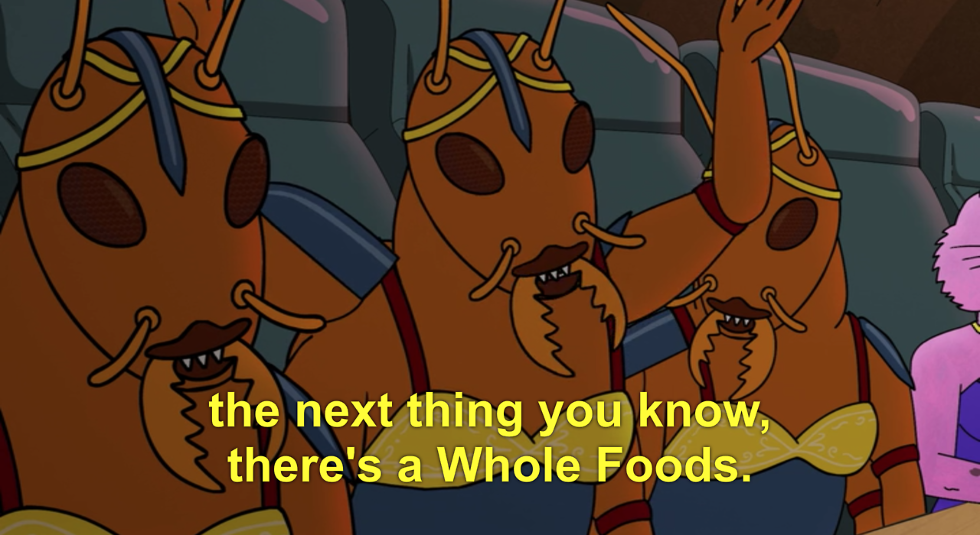 As discussed in "What we don't understand about gentrification" by Stacey Stutton on TedXNew York, Gentrification is characterized as "processes by which higher income or higher status people relocate to or invest in low-income urban neighborhoods". What this definition fails to mention is that when these people of a higher status move into these low-income neighborhoods, they are displacing the culture and families that already exist in that neighborhood.

What brings Gentrification into low-income, urban communities?
The real question is, are the higher status people attracted to these communities because they see potential in a new home, or is it to displace the existing culture to make conditions more suitable to their comfort and convenience? Is this the question we are all afraid to ask?
Another major contribution to the distraught (word choice?) apparent in low-income neighborhoods is the expulsion of ageless gathering places like corner stores, laundromats, basketball courts and community parks.
Without these necessities at access to the neighborhood, they are forced to take their money and social gatherings outside of their community. Ultimately assisting in the degradation of their community and heightened ignorance of their existence in the community to their larger society.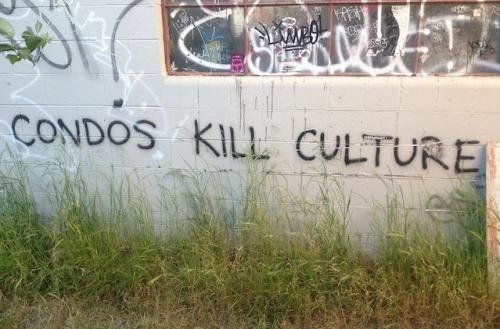 Who occupies these low-income, urban communities?
People of color. This is not to say that these communities aren't populated with other "races", but let's be honest when we think about the "ghetto" or "the hood" -- we don't commonly see white faces.
UNTIL GENTRIFICATION!
Which brings us to our next question of, WHO these higher income inhabitants happen to be?
White upper/ middle-class citizens who see a bargain in low property values, instead of a community searching for revitalization and rediscovery of an already existing culture. Honestly, we all love a deal, especially when it comes to housing! Although it is one thing to move in and settle down with the community, it is Gentrification when you choose to move into a neighborhood and replace the existing culture with upscale bars and restaurants to isolate the community that already exists.
Gentrification works in a way in which one group of people are allowed to invade the communities of other groups of people with their estranged culture causing increasing costs of living and ultimately pushing the existing community out of their homes and into further underdeveloped and broken communities.
Gentrification has NO FRIEND & hopefully NO NEIGHBOR!
It's time we put an end to something that hopes to be our END. There is nothing worse than coming home to a place that looks nothing like home. The only store that sold your favorite comic book, GONE. The only lady that brought you fresh pies every Sunday, GONE. Culture, GONE.
There is no fun in being attached to things because of course change is bound to come, but to lose the things that ground you in who you are and where you came from, it's hard to remember what grounded feels like or where to find and create that home again.
SO...
The next time you see a petition for a new Starbucks or Whole Foods to replace that homely Mom & Pop shop on the corner, think about who that might be home to and contemplate whether that $5.45 Latte is really worth it.