The summer is the perfect time to catch up on your TV and movie bucket lists on Netflix. This summer, I watched a few shows I have been meaning to watch and also found some new movies or TV series that happened to be really great. If you are looking for something new to watch, check out what I saw this summer and see if anything sparks your interest. After all, there is nothing better than curling up with your sweatshirts and blankets this fall and winter and relax on a cold day with some Netflix.
Queer Eye
"I'm not crying, you're crying" is one of the show's advertising slogan and let me tell you, there were a couple episodes that did get me to tear up. I was a little late to watch this show, I started watching the first season when the second season had just come out. This show is not-your-average reality makeover show. Like the show it came from, "Queer Eye for the Straight Guy," the a group of gay men known as the Fab Five, help a struggling man (sometimes who are not straight) get their confidence, passion, or health back into shape. Each member of the Fab Five specializes in a certain area: fashion, food, hair/grooming, interior design and culture. Each member brings their own great personality that makes the show hysterical and positive. Unlike many makeover shows, Queer Eye is very genuine, very emotional, and very positive. Many important topics are covered and brought to light, such as body positivity, LGBTQ issues, mental/physical health, political issues, and self esteem. If you like HGTV or reality shows like "What Not to Wear," you will especially enjoy this show. My mom and I watched this show together and absolutely LOVED it. It definitely is at the top of my favorite shows, and I can't wait for season 3!
Atypical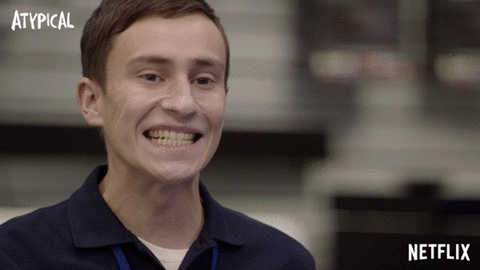 Giphy
Atypical was a show on my list that I just decided to start and see how it was. It ended up being a hysterical and heartwarming show. The plot is follows the life and family of a high school boy, Sam, who struggles with autism. The main plot of the first season is Sam's attempt to find a girlfriend, which doesn't always go as planned when he misinterprets advice from his family, friend, and therapist. There are also side stories about his mother, father, and sister and what they are going through simultaneously. I thought that this show was great at showing the perspective of someone with autism so that we can better understand how their brains work. I think this is great show for teenagers or adults who usually watch family dramas or comedies.
Gilmore Girls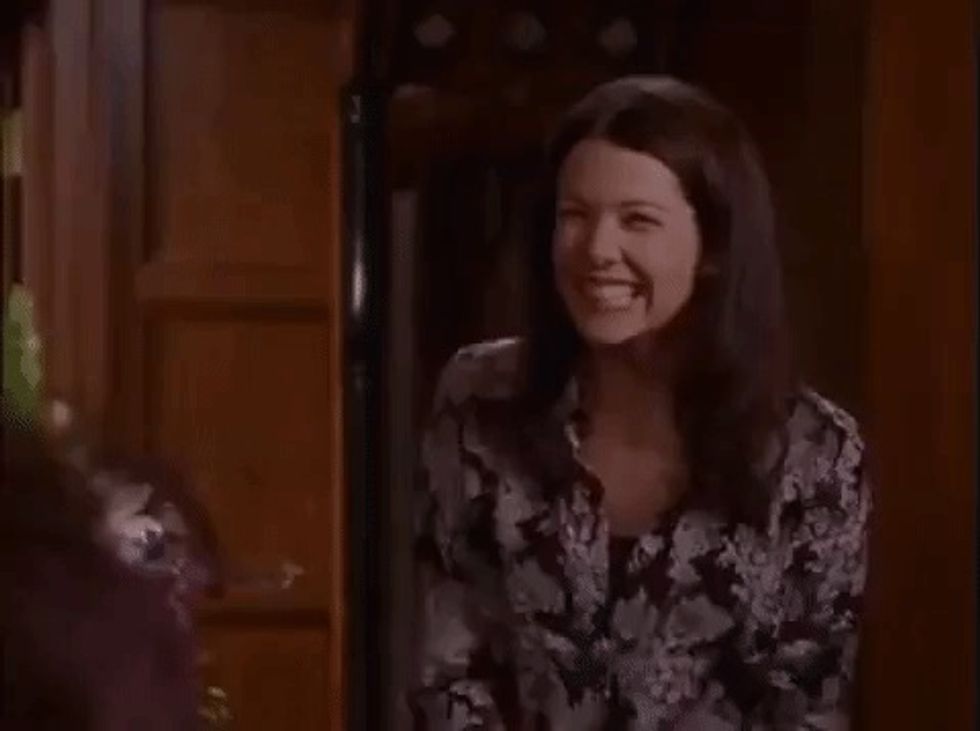 Giphy
What a good, wholesome show! I know I am late to the Gilmore Girl game, but I have been watching a few episodes at a time (and binging seasons when possible) for awhile now, and it is one of my go to shows when I just want to watch something happy and funny. This show is from the early 2000s is about a mother and daughter (played by Alex Bledel and Lauren Graham) living in the fictional town of Stars Hollow, Connecticut. They follow them from when Rory starts high school at a private school and through her years of college, all while following the town's events and cast of characters.
13 Reasons Why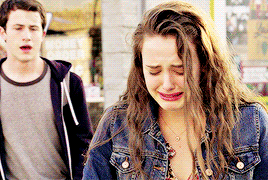 Giphy
I watched the second season of the show once it came out. Despite being controversial, I watched the first season and wanted to see where the story went. It was definitely very intense and dramatic and covers some tough subjects. It is not the most uplifting show, but I still enjoyed it and binged it pretty fast because of the crazy cliff hangers on each episode. You have to have the right mindset to watch this show or you might have to skip some disturbing scenes if you are sensitive to certain topics.
Somebody Feed Phil
I have always been a Food Network fan, and I watch food-themed shows all the time. This show was recommended to me by someone who knows that I love food. If you are a Food Network fan like me, you will definitely love this show to watch. Philip Rosenthal, the creator of the sitcom "Everybody Loves Raymond," travels around the world to different countries to try different cuisines and explore the cultures of the people who live there. It is super fascinating to not only see the food he eats in every place but to hear the stories of the people he meets.
Nailed It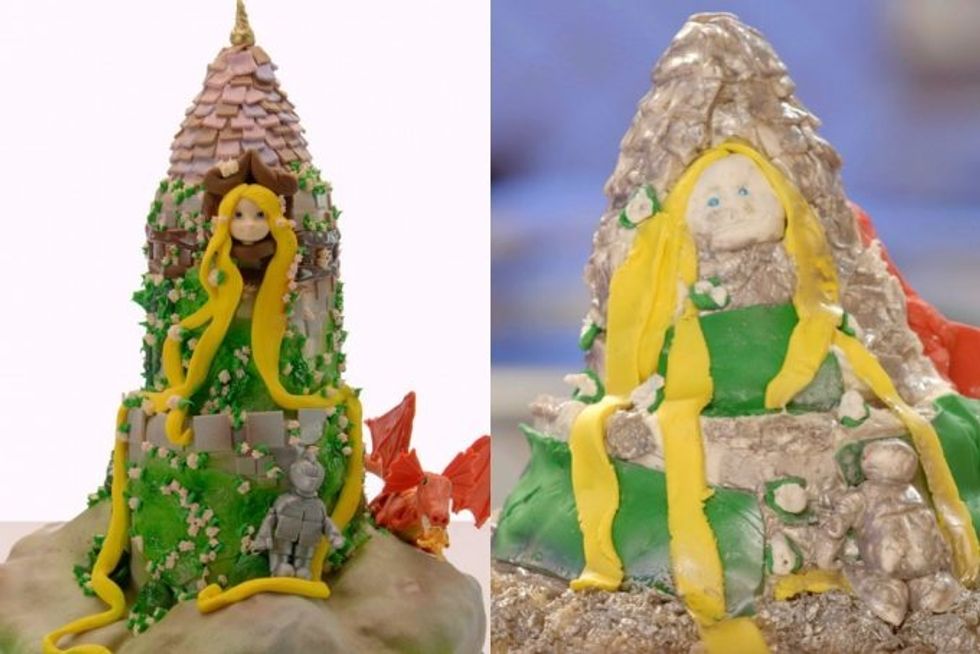 http://junkee.com/nailed-it-delightful/151123
This is another food-related show...are you surprised? This is a competition show where home bakers (or people who have never baked at all!) compete in challenges requiring them to complete very skilled dessert creations. Based on "Pinterest fails" they place the competitor's work side by side with the professionally done cakes and cookies, showing how badly the competitors failed at making such challenging food art.
To All the Boys I've Loved Before
If you are a fan of teen rom-coms, than I would be shocked if you have not watched this or at least heard of this movie yet. I read Jenny Han's book that this movie was based on and really liked it. I am a sucker for cheesy stories like this. However, I thought that the book and movie were not overly cheesy, and I absolutely loved the movie version just as much as the book (gasp!)
Comedians in Cars Getting Coffee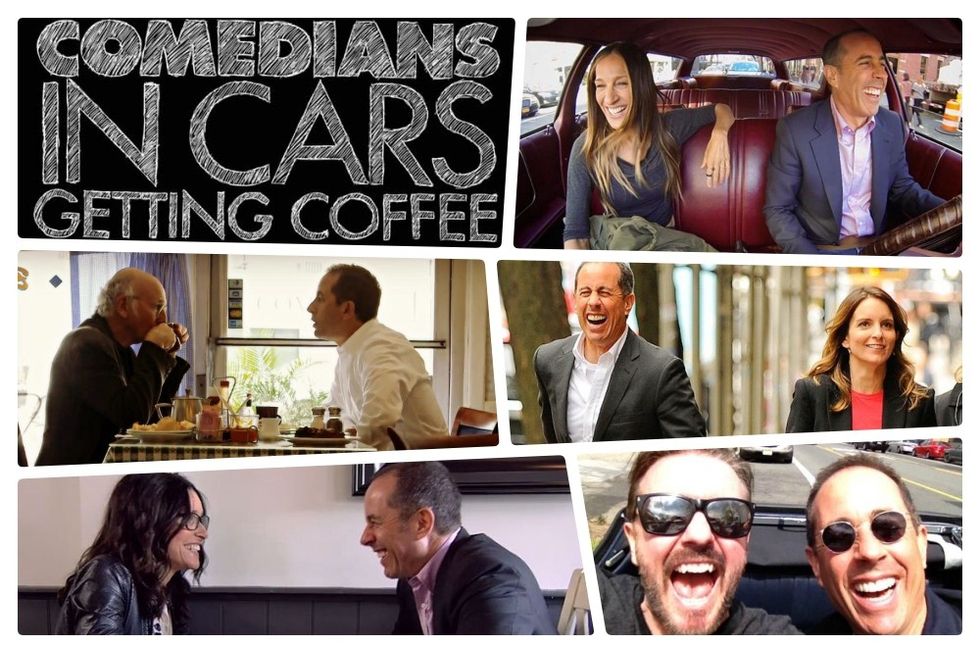 https://fueradeseries.com/10-episodios-para-descubrir-comedians-in-cars-getting-coffee-f8f9a85775ba?gi=c1a961c911c7
This show is one of those shows you don't really need to watch in order and can watch whenever you just feel something different. Basically, Jerry Seinfeld spends time driving around and drinking coffee with a bunch of different comedians, which is pretty self explanatory.
The Kissing Booth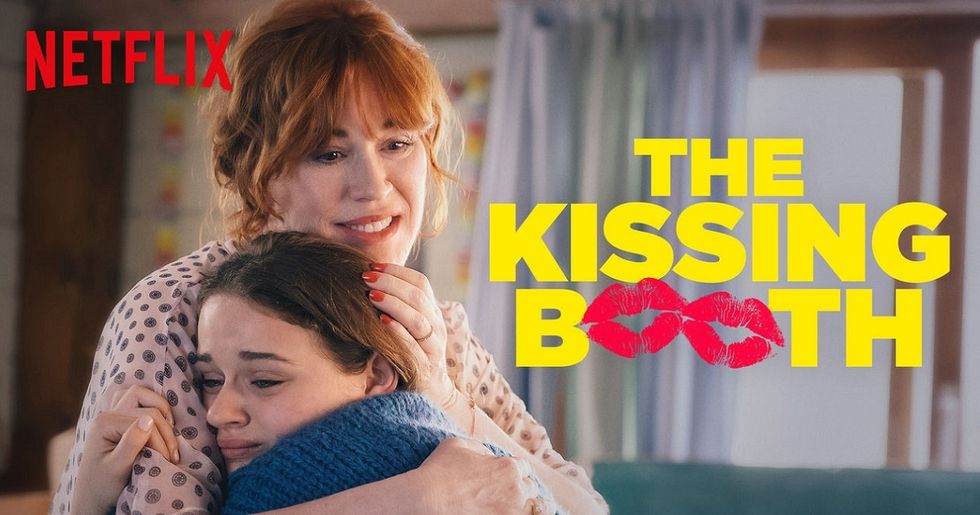 https://moviebabblereviews.com/2018/05/12/film-review-the-kissing-booth-2018/
Although this movie was pretty cheesy, it still is another teen rom-com that should be on the Netflix bucket list for fans of those types of movies. Elle and Lee are best friends who decide to run a kissing booth for their school's carnival. But drama begins when Elle finds herself face to face with Lee's brother Noah at the booth. This movie has a lot of humor and the characters may be typical high school cliches...but isn't that what makes it so great?
That 70s Show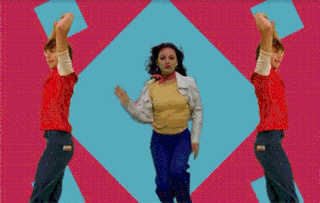 Giphy
I have not finished this series yet, but my roommate and I started watching this show together before the summer began and have continued to watch it. It's such a classic 1990/2000 show and the 70s references are great. The characters are all hilarious- I personally love Mrs. Forman and Fez the best. Plus we wanted to see how Mila Kunis and Ashton Kutcher met. If you have already watched Friends, The Office, and Parks and Rec this might be a good change to switch up the sitcoms.
Maybe this article will help you find a new show to try watching (if you haven't seen them already). If you have any Netflix requests for me to watch this fall and winter, let me know!