It's that time of the year when seasons collide. It's freezing in the morning and scolding hot in the afternoon. There's never a happy medium and regardless of what the weather is, you're still sweating. It's hard to feel cute or fashionable when you have to wear a ridiculous amount of layers or hide sweat stains from your shirt. So what do you wear to help? Here are some suggestions that have saved my life:
1. Flannel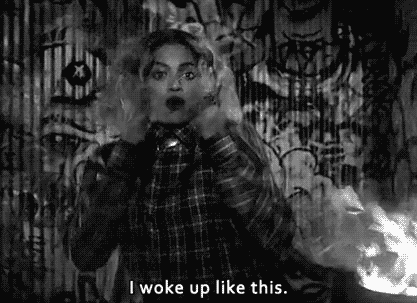 media.giphy.com
Flannels are great because they look great no matter how you wear them! You can roll the sleeves up, tie it around your waist, or even mix and match the patterns! They aren't too heavy or too light so they really are a great staple piece for the "in-between".
2. Workout Leggings
media.giphy.com
I know that there's always a debate about if leggings can be worn as pants, but workout leggings are a great way to be able to walk long distances in cold/hot weather while still feeling comfy throughout the day. They can be thick enough to keep you warm and also have the kind of fabric that can absorb sweat! Whether you wear neutral colors or crazy prints, workout leggings are perfect to disguise how comfy you really feel!
3. Platform Shoes
Platforms are all the rage right now and they can be worn for dressier occasions or on a casual day! Platforms are great because they are a fun detail to add to your outfit and are much comfortable than wearing wedges or flip flops with no support! They also can keep your feet warm when it's cold out while also protecting your feet from the sun! And they all come in different shapes, colors and sizes and who doesn't love diversity?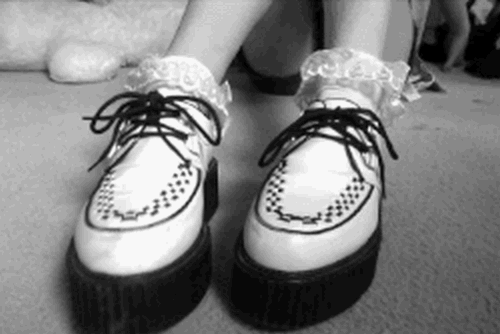 media.giphy.com
Most of all, just wear something that makes you feel good. Why punish yourself and wear something that could damper on your day? Dressing to impress is important, but dressing for YOU will help you feel confident and ready to conquer the day!