New to the box office is Disney's remake of its classic, "The Jungle Book." This movie was beautifully done and not only excited the ten year old in me, but inspired the 19-year-old as well. Here are a few lessons from "The Jungle Book" that I appreciated way more now that I am older than I did when watching for the first time all those years ago.
1. The Bare Necessities

As we age, our number of commitments and priorities grow but the time we have for them seem to shrink. We usually take on bigger schedules, more leadership positions, more activities and our network pool grows. We get so stressed and caught up in the hustle and bustle of life that we tend to forget about what matters the most — which is usually the smaller things in life. We get caught up in the big assignments that loom ahead and we never "stop to smell the roses" or even take time to enjoy lunch with a friend. Never in my life have I needed to hear "forget about your worries and your strife" more than at 19 years old and in college. That advice is so beautifully worded and so amazingly true. Sometimes we just need to have ourselves focus on the bare necessities and relax.
2. The Wolf Pack

A major part of this movie is the bond that Mowgli shares with his pack. It makes you think of the important people in your life. I mostly mean family, but I also know there are a few of my close, close friends that I consider part of my "pack." The people we chose to be part of our "pack" are so vital to the way that we go through life. A common line throughout this movie is "the strength of the pack is the wolf, and the strength of the wolf is the pack." And, this is so true. Not only are we who we hangout with, but we base our actions and attitudes around the attitudes and actions of those around us. I think its important to occasionally reevaluate our pack and make sure that those attitudes are positive and encouraging us to behave in a way that best suits us. These "pack" members should inspire us to be the best that we can be.
3. A Man Without A Place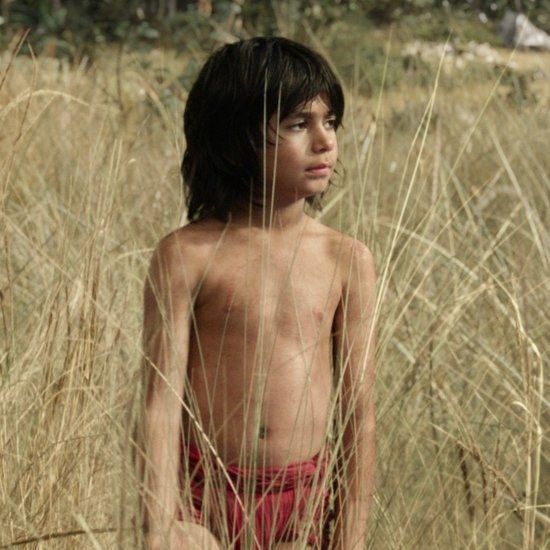 At the end of the movie, the narrator speaks something along the lines of watching the journey of a boy without a place overcome by being himself. And really, this whole movie is about Mowgli not really fitting into a niche. Not only is he a non-jungle animal trying to survive in the wild, but he is a man who could not really survive in the "man village" either. I know as I transitioned into college a statement that seem to resurface with me frequently was that I was "a man without a country." I was no longer part of my hometown because I had moved on, but I was not quite adjusted to this new town and stage of life either. And, that's something we all related to. The fact is that there will be times throughout our life that we just don't feel like we truly have a place. Our current situation won't be our ideal one. What we can learn from Mowgli is to just ride it out. Stick to what we know and have faith that we will prosper with what we have chose to make of ourselves.
4. That's Not The Wolf Way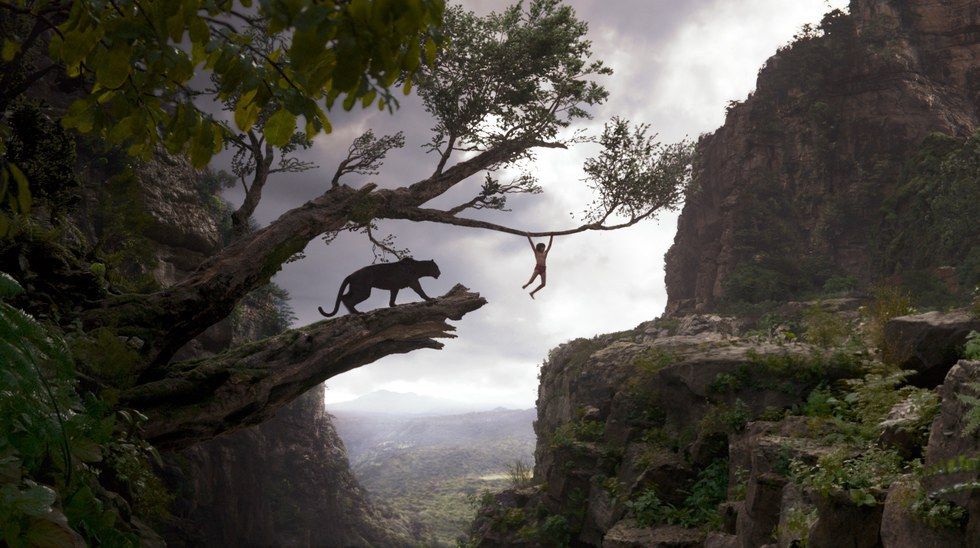 Throughout the movie, Mowgli handles several sticky situations not so much like an animal but like a man. Each time he uses these "tricks" (or what I deem clever problem solving skills) he hears from the others that it "isn't the wolf way" and shouldn't be done. Yet, Mowgli never changes and always relies back to his true identity. This is important because sometimes what we want and what we should do isn't necessarily the "wolf way" and doesn't coincide with the rest of the world. And, it's valuable to know that it is totally okay to deviate from the typical or normal path and go your own way. Being yourself is so much harder today than ever, but it is subsequently just as important.
5. King Louie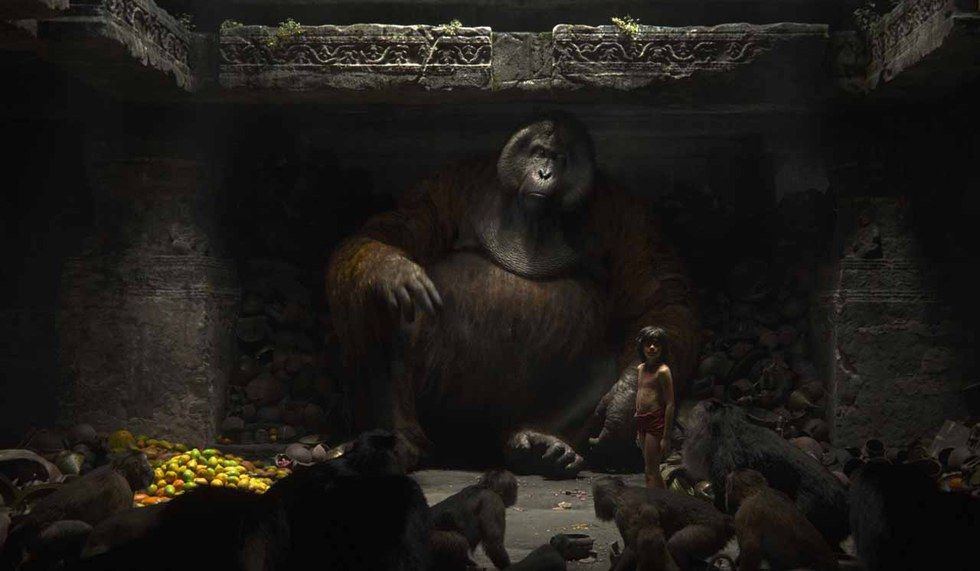 The moral of King Louie and Mowgli's story is simple. Sometimes people only care for you when you have something to offer them. These people are the worst and you have to separate yourself from them. You'll find them in the stages of your life and they aren't always easy to spot out at first. The key is to trust your instincts and to remove them from your life when you know it is time. It may not be the easiest, safest, or most comfortable option to rid yourselves of these kinds of people, but just like Mowgli had to learn they didn't truly care for you anyway.
6. Respect your elders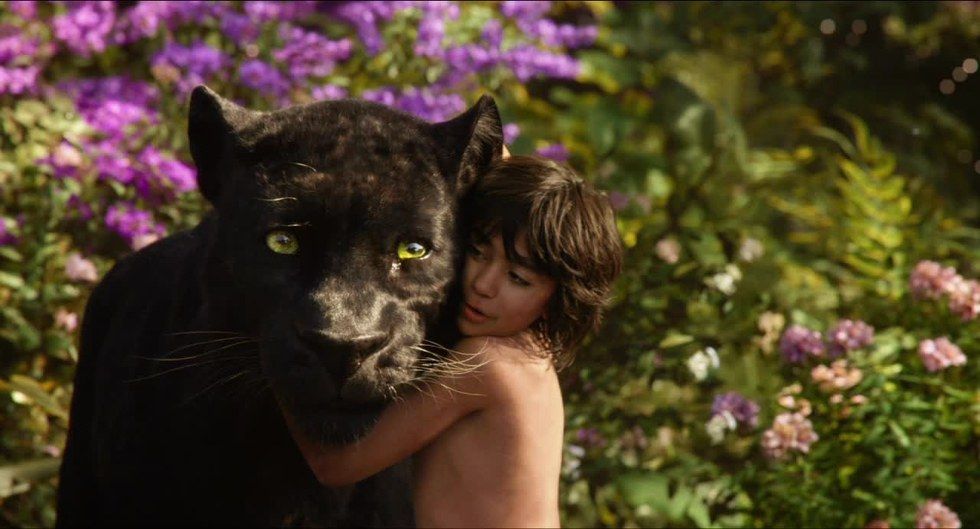 Throughout the movie Mowgli has his doubts about Bagheera's bossiness and rules. What we all see that Mowgli can't, is that Bagheera constantly has the best intentions. He truly wants whats best for the boy and for him to be safe. I think sometimes we can't understand our parents, or the adults in our lives that guide us, and we question some of the advice they give us. It's important to remember that their weathered souls know our struggles and our pains and are trying to help us the best they can. We should just know that they love us as much as we love them and the really would go to the ends of the earth for us.