Walt Disney's "The Lion King" is a Disney classic and has been a fan favorite since its release in Summer 1994. Well, Simba "Just Can't Wait to be King" once again as Disney has decided to produce a live-action remake of the original movie.
Jon Favreau, the director of the new film, has joined with Disney to create the production. In a recent press release, The Walt Disney Company said, "We can officially confirm that The Walt Disney Studios and director Jon Favreau are putting a new reimagining of "The Lion King" on the fast track to production. The project follows the technologically groundbreaking smash hit "The Jungle Book," directed by Favreau, which debuted in April and has earned $965.8 million worldwide."
As a dedicated Disney Classics fan, I attended the showing of "The Jungle Book" the first week that it appeared in theaters and must say that Favreau did a splendid job. It is difficult to capture the original content, emotion, and action that the first movie held while also transforming it into a real-life, modern version; and because "The Lion King" is one of the biggest animated productions in the world, winning Academy and Grammy Awards, turning it into a Broadway musical that won several Tony Awards, and having a lifetime global box office gross of $968.8 million, people from all over the world have high hopes for this movie.
It has not yet been released when the movie will be released in theaters. However, it has been announced that the remake will feature some of its most popular hits from the original movie.
Favreau has continued the excitement for the upcoming movie with his recent Instagram post: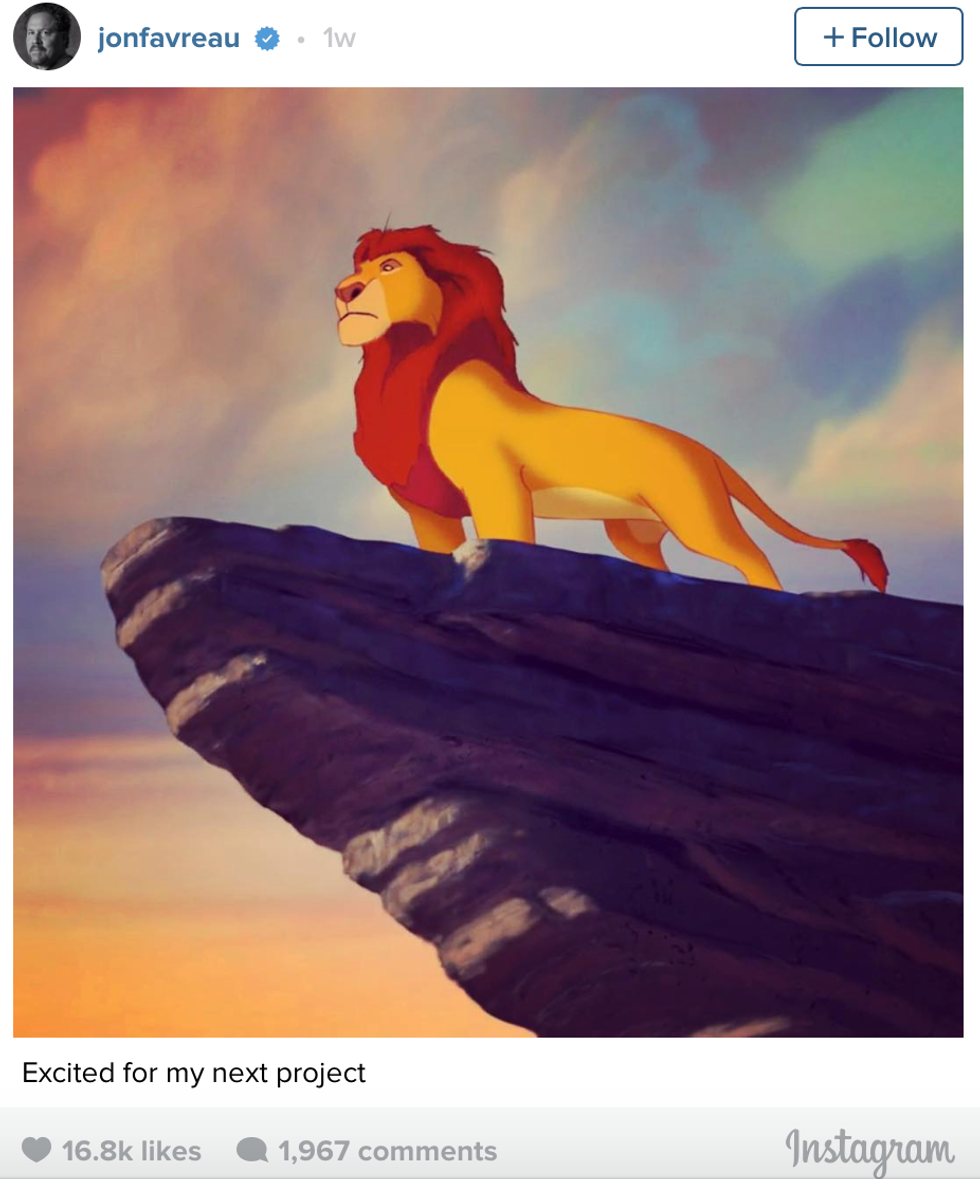 We're excited too, Jon, we're excited too.